The most-read stories of 2017: Coming out, calling out, and getting married
By: Lucy Watson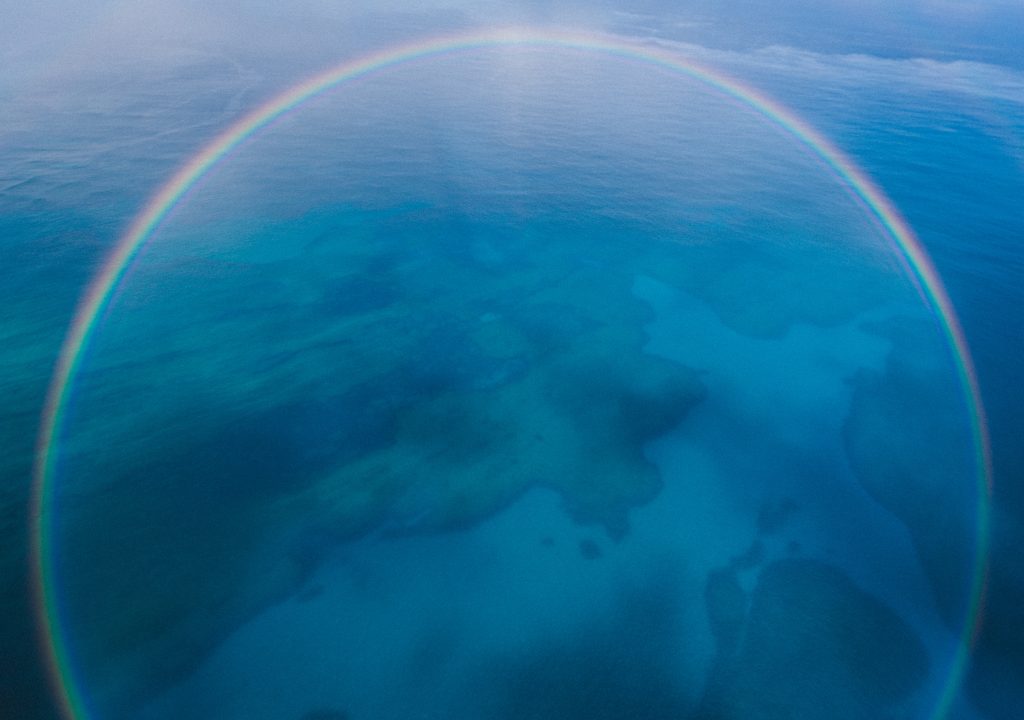 This year was an incredibly tough one for so many of us. Here in Australia, unprecedented levels of homophobia and transphobia, brought on by an unprecedented postal survey, made this year much more difficult than perhaps it should've been.
Many of us will be celebrating as we move into 2018, including those of us who will be celebrating our own, or our loved ones', marriages.
More of us still will be moving into 2018 with determination to continue the momentum brought on by marriage equality, and continue the fight for people on the margins.
Archer Magazine is prepared to continue the fight, to continue to share the stories of those whose voices aren't frequently heard.
We've had a big year too. Our 'SPACES' issue was released in July, and our 'FAMILY' issue has just hit stores. Fittingly, the 'FAMILY' issue was the last one overseen by founding editor Amy Middleton, before she moves on to her great challenge of 2018 (and beyond): parenthood. Amy will be staying on with us as publisher and director of Archer Magazine, post-maternity leave, but will (attempt to) take a well-deserved short break in the first half of the year.
For us, and for many others, 2017 was the end of an era. The last issue before Amy goes on maternity leave; the end of a decades-long fight for marriage equality.
For us, and for many others, 2018 will be a year of new challenges, new fights. We welcome our new editor-in-chief, Adolfo Aranjuez, and are excited to have him on board. We wish Amy and her wife Cash the best of luck with their new baby. We welcome the challenge of continuing to fight and provide space for voices on the margins.
Our most-read stories of 2017 seem to reflect the challenges of this year, listed below. Once again, it's always humbling to see some of our older pieces make the top list again: Nic Holas' piece on tina and gay men appears in the top 10 for the third consecutive year, while Steven Lindsay Ross' article on Homosexuality and Aboriginal culture hits the top 10 for the fourth year in a row.
A big thank you to everyone who has subscribed, purchased, or read Archer Magazine this year. We love you.
See you next year, from all of us at Archer Magazine.
The most read stories of 2017
1. On queer aesthetics and not feeling 'queer enough' by Emma H
"When we reduce our identities down to an aesthetic, as liberating as that aesthetic may be, we also risk commodifying it." Read more…
2. The whiteness of 'coming out': culture and identity in the disclosure narrative by Asiel Adan Sanchez
"Mainstream narratives of coming out imply a white subjectivity, one that forgets the influence of culture, family and heritage. For many queer people of colour, coming out is a much more nuanced process than a single moment of verbal disclosure." Read more…
3. Managing crystal meth: tina and gay men by Nic Holas
"Drug use is not a new issue to us as gay men. Recreational drug use is inextricably linked to the gay community; perhaps even part of its identity. Opiates, heroin, cocaine, speed, poppers, ecstasy, GHB, tina; pick an era and you'll find the drug de jour that has run through gay communities in Australia." Read more…
4. Queers against gay marriage: What to do in this postal vote? by Jess Ison
"In this postal vote, harm reduction is about the most positive spin I can put on it. So, I'll tick yes because it matters to some gays and lesbians. And that's the thing with us radical queers, we usually do join their fights and support them. I guess we have to tick yes, and stop expecting anything in return." Read more…
5. Homosexuality and Aboriginal culture: a lore unto themselves by Steven Lindsay Ross
"When you're Aboriginal, you're always reminded of your difference… When you're Aboriginal and gay, there are layers of difference and this can be challenging for some people." Read more…
6. Non-hierarchical polyamory: Stepping off the relationship escalator by Liz Duck-Chong
"Personally, I don't have primary or secondary partners, I don't seek permission from my current partners for emotional or sexual intimacy, and I definitely don't view my relationships as inherently of greater importance than my friendships just by nature of being romantic." Read more…
7. Call out culture's generation gap: Tumblr, queer theory, and lateral violence by Fury
"There are a myriad of reasons why there are so few older members of our community – AIDS, suicide and a harsher social context with older generations – to name a few. I can only imagine the bittersweet feeling they must have of watching their dreams come to fruition as "the gayest generation" blossoms in front of them, only to be so excluded and brutally treated by it." Read more…
8. TERFs uprising: Trans exclusionary radical feminists gatekeeping womanhood by Iris Lee
"While most of the people there would likely say they were 'trans inclusive', does this mean they are actually changing how they describe the world and position themselves within it? Why were there so many signs that equated womanhood to the possession of a particular set of genitals?" Read more…
9. Twink, bear, sub, Dom: How gay classification reinforces heteronormativity by David Hughes
"The more we introduce these glossing gay archetypes based on masculine and feminine ideals, the less queer we become. Reinforcing heteronormative ideals through stereotyping other gay men is, inevitably, destructive to a culture built on belonging." Read more…
10. Marriage equality and being trans: The legal grey areas in gender and the Marriage Act by Joni Nelson
"I could go travelling with my new cis female wife and we would be a legally married lesbian couple whose Australian passports both say female. As long as I keep my dick. Even then, if I DID undergo surgery, I could just not tell the government about it and we'd stay legally married, with two vaginas." Read more…
Lucy Watson is the online editor of Archer Magazine.
<! -- WIDGET HERE FOR BUY ARCHER -->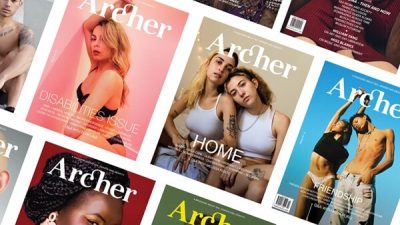 HELP KEEP ARCHER MAGAZINE AFLOAT!