Call out culture's generation gap: Tumblr, queer theory, and lateral violence
By: Fury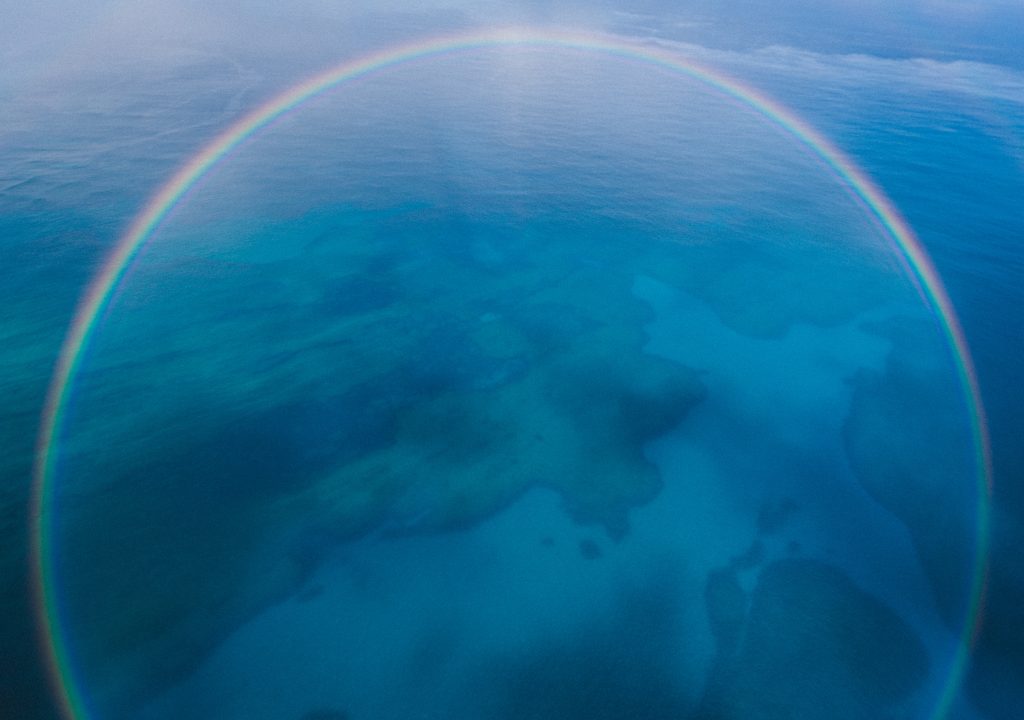 Recent reports label millennials the "gayest generation ever". I didn't doubt it for a second. We are producing some of the most diverse, well-rounded representations of queer folk, and these depictions are reaching the mainstream in some of the largest quantities in history.
We are overwhelmingly out and, by and large, society in most of the Western world is lurching gently towards granting us our human rights.
As I scrolled through the screeds of commentary I saw that my queer compatriots and fellow millennials were congratulating themselves. I, on the other hand, could only think of all the older generations who worked so tirelessly, and often at great cost to themselves, to allow us the liberties that we, the younger generations, so often take for granted.
I thought of Liz Roberts, the first trans woman in New Zealand to receive gender reassignment surgery in 1969 and the multiple abuses she suffered at the hands of police, partners, and her workplace in a time where there were no protections for her.
I thought of Georgina Beyer, a Maori trans woman whose political career ran from 1995, when she was elected as Mayor of Carterton, through to 2007 after an eight year stint in parliament.
Last year, Starlady, a prominent Melbourne trans woman, posted on Facebook discussing her impressions of the trans community in Melbourne after a hiatus of seven years living in the central desert.
"I am most saddened by the exponential growth of 'call out' culture and how within our community we are using the politics of privilege as a means to engage in lateral violence… Where I once walked into queer spaces and felt I could finally just be myself I now feel unsafe in environments I consider highly policed."
What Starlady touches on is something that has concerned me for some time.
We, the younger generations, seem to expect that everyone already has a nuanced grasp of gender and queer theory. This is an expectation that is ridiculously high, especially considering that some of us do not have access – or the inclination to access – higher education, which allows time and support to develop understanding of these difficult notions. We must acknowledge that University is a luxury that many can't afford. Given the academic nature of queer theory, to rigorously hold people to this standard is necessarily racist, classist and, of course, ageist.
For even if we did access university and study gender, the very newness of these theories means that anyone over a certain age will not have been exposed to them as much, if at all. Queer theory is still new and has become extremely fast-paced, largely due to platforms such as Tumblr – an online blogging network where a lot of people are discovering and exploring gender for the first time.
It's Tumblr's prominence and accessibility of platforms like these that have meant that queers who haven't gone to University can access and educate themselves on complex queer theory. But the people that do this are most often younger. Some statistics show that 3 in 4 Tumblr users are under 35. Millennials, in fact, are represented heavily across all social media platforms.
This generation's ease with computers is taken for granted and, as such, creates an environment that helps to exclude and isolate older queers. At 30, I struggle to keep up with what the current accepted acronyms, labels and etiquette is for any given group. I can't imagine what it must feel like for generations older than mine.
This discrepancy in exposure and access is made worse for the fact that many millennials heavily police word use. For some in the older generations, the word queer is not just difficult, but triggering. The work gone into reclaiming it has made it far less cutting as a slur for those of my generation but does raise the question around whether or not we can inherit a reclaimed word and how much consideration we should give to those who have been arguably affected more by words like these.
And yet many are harsh and dismissive to those of the older generation who use the term transsexual to define themselves because it affects us in detrimental ways.
Am I alone in this? Are others seeing these inconsistencies and hypocrisies as outcomes of our ageism?
Liz Roberts mentioned that her publisher told her that her book, First Lady, had been completely torn to pieces in the US by the trans community. Luckily she was shielded, in this instance, by her complete disengagement with the internet. However, this example highlights what baffles me; namely the violence we commit against people who have arguably given us the space in which we can talk openly about issues.
One of the prominent international concerns for countries forged through violent rebellion is that the violence they have used to gain power will form the framework of the new established order. When I look at the lateral violence enacted from the young trans people against the older generations – and each other – I am concerned about the foundations we are laying for the community we are building.
It is my understanding that if you have a group of people who are marginalised, they are drawn to each other by way of that marginalisation. Like with any abuse, however, the impacts of that violence don't magically disappear when they step from the outside world into their safe spaces. Hurt people hurt people, as the saying goes.
So instead of being safe, the ways our abuses make abusers of us are magnified under the pressure-cooker of the smallness of our community, where it becomes almost impossible to avoid or escape each other. This is what makes our community so laterally violent.
There are a myriad of reasons why there are so few older members of our community – AIDS, suicide and a harsher social context with older generations – to name a few. I can only imagine the bittersweet feeling they must have of watching their dreams come to fruition as "the gayest generation" blossoms in front of them, only to be so excluded and brutally treated by it.
But how do we acknowledge the work second wave transphobes did who, while they may have established precedent that lead to trans rights in the workplace, deny our existence and target us with their hate? How do we manage someone like Lana Wachowski who insists on being so heinously racist? How do we balance the safety of the marginalised in the community without eating ourselves and killing our own?
I don't advocate reverence when speaking to our elders; a hushed, timid discourse where the dissenter so apologetic that they erase themselves from the conversation.
I do advocate for respect. Respect enough to tell our elders when they hold views that are troubling or problematic – because respect includes understanding that they are not incapable and irredeemable. But respect enough to recognise that our being here is the direct inheritance of their work – passive, active or both. Saying "I don't owe you anything" has become so common, it feels like it is veering into cliché. It is my belief, however, that we do, in fact, owe older generations concessions that we don't necessarily owe each other.
Respect doesn't look like ignoring our boundaries or needs, but does sometimes include rearranging our emotional load to prioritise someone else. It includes finding new ways to process trauma and questioning what our right to be angry looks like.
In short, I am interested in prioritising the community over the self.
Obviously how I do things isn't for everyone – not all elders, despite what they say, want to change and not all young'uns will have the capacity to support them in the way I do and the way I advocate. I see ageism as a problem in our community but I am aware that my answers are subjective and, as such, imperfect.
That being said, to build a community I do believe it's vital that we forge diverse channels and habits in our cross-cultural communication. Because if we want to be the epitome of diversity, if we want to work towards being inclusive – truly inclusive – we need to be active and self-critical of our practices – including calling out – and find ways that foster safety without it being at the expense of each other.
Fury is a despicable changeling creature birthed from the sulphur swamps of greater New Zealand, currently inhabiting the desolate landscape of Melbourne's CBD. You can tell them by their webbed fingers and shifting red eyes. To ward them off, you may leave an inverted coat or open iron scissors where you sleep. Many houses gift them gold and grain to discourage their terrible presence.
<! -- WIDGET HERE FOR BUY ARCHER -->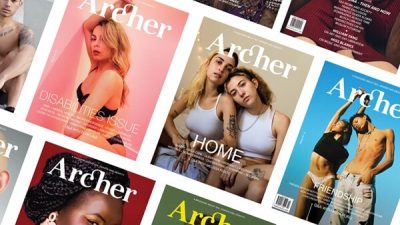 HELP KEEP ARCHER MAGAZINE AFLOAT!