The whiteness of 'coming out': culture and identity in the disclosure narrative
By: Asiel Adan Sanchez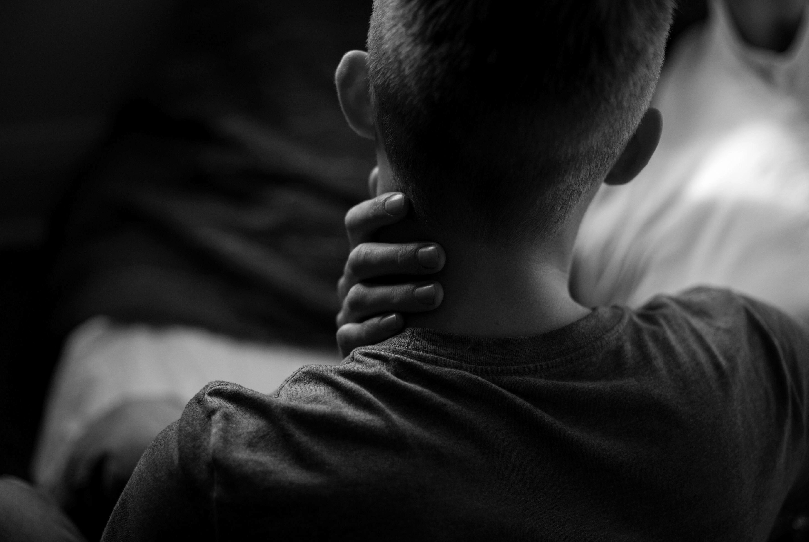 It's been eight years since I first kissed a boy, and two since gender loosened its grip on me, yet I never came out to my father.
I've made my peace with never coming out to him, or the rest of my extended family, for that matter. For someone straddling two cultures, this is a radical act. Mainstream queer narratives are often shaped by gay rights activist and politician Harvey Milk's edict to "burst down those closet doors once and for all". Ideas of visibility and the closet have largely been shaped by white America and the gay liberation movement of the 1970s.
Refusing to subscribe to this narrative gives us space to connect with our gender, our culture and our sexuality on our own terms.
The thing about coming out is there must be something for you to come out into: the open arms of a shared experience, the waving of rainbow flags, and five seasons of Queer as Folk. This vision of coming out implies access to a cultural space where identity is well-defined and validated.
In its archetypal form, coming out is believed to be synonymous with living a free and authentic life. It's the moment we supposedly purge our shame, self-hatred and repression, and demand for our queerness to be acknowledged.
However, when so much of queer visibility is grounded in white history, white bodies and white gatekeepers, we have to question who benefits from coming out. A 2016 study led by Adrian J. Villicana, a social psychologist at the University of Kansas in the US, compared the coming-out experiences of gay white men and gay Latino men.
Through a series of questionnaires and inventories, the study quantified the wellbeing of participants in relation to verbally coming out. Villicana and his team showed that gay white men often benefited from verbally coming out, whereas gay Latino men often did not.
For many gay white men, coming out is a way of showing their true, authentic selves. It signals their belonging to a particular minority group of sexual orientation, with its own particular subculture and sense of community. This in turn predicted greater wellbeing.
Gay Latino men, on the other hand, didn't experience their sexual identity in the same way. As ethnic minorities, gay Latino men already had a unique point of identity. By verbally coming out, they often risked alienating themselves from their ethnic communities.
The study showed that coming out means something different in Latino culture because overt acknowledgement of sexuality is often met with intense disapproval; it can mean falta de respeto, or disrespecting modesty and family tradition.
Gay Latino men acknowledged their sexuality in actions rather than words. Many introduced gay friends to their parents, brought their partners to family gatherings, or showed their support for gay-related causes, without ever uttering the words, "I'm gay."
As a Latino person, this echoed so much of my own experience.
The first time I painted my nails, my father barely commented on it. It was a small detail that made me feel lighter in my own skin. In time, he'd find a skirt, some heels, the stain of lipstick and an embarrassingly high stack of gay magazines in my bedroom.
Of course, I know my father is well aware of the meaning of these things, but there's no reason for either of us to bring it up. He knows I go off to Sydney every few weeks to visit my partner, but to him, it's never really my 'partner'. It's this in-between state of 'friend' and 'life companion'.
To declare, "I'm gay," would reduce my relationship with my partner because, in my father's eyes, coming out is no more than the acknowledgement of sexual preference. The emotional support, companionship and significance of my relationship are lost in the process.
Similarly, to say, "I'm non-binary," would render my gender incomprehensible to my father. There's no way that he can understand where I'm coming from because there's nothing he can connect it to in Mexican culture.
Mexican history is imbued with celebrations of patriarchy, and our colonised language only expresses two genders. Growing up, I was surrounded by insidious reminders that I had failed to uphold my family's heritage, culture and history. For my father, being anything other than a straight man is not only a failure of masculinity, but also a failure of tradition.
The study by Villicana and his colleagues highlights how a gay identity has been constructed from a white, cisgender framework, to the exclusion of queer people of colour. For the gay Latino men in Villicana's study, and for myself, our sense of identity and wellbeing relies on our culture and our family as much as it does on our sexuality. Our traditions, our families and our heritage are important to us. Before I ever thought of myself as queer, I was Mexican: fresh tortillas, dia de los muertos, huaraches, rebozos and tamales are my foremost cultural icons.
Mainstream narratives of coming out imply a white subjectivity, one that forgets the influence of culture, family and heritage. For many queer people of colour, coming out is a much more nuanced process than a single moment of verbal disclosure.
We come out in silence, between the refusal of mainstream queer narratives to acknowledge our culture, and the refusal of our culture to acknowledge our sexuality and gender. We come out in actions rather than words, because we have to navigate our gender and sexuality in terms of a very different cultural profile. Terms like 'gay', 'trans' and 'non-binary' aren't universal. They have radically different meanings in different cultural contexts.
As a Mexican, non-binary person, I have to remind myself that there's always been a space for my queerness in my culture. Gender diversity in non-western cultures is automatically subsumed into the broader transgender narrative. In indigenous Zapotec culture, Muxes are immensely valued members of their families, who tend to the household and perform filial duties better than sons or daughters.
If someone who is Muxe was to come out as a trans woman, it would replace their cultural value with one that privileges western definitions and identity categories. The sanctity of culturally specific genders would be thereby destroyed.
This sort of erasure was exemplified by Frida Kahlo, one of the most recognised Mexican artists. Although she was not Muxe, her work brought many aspects of my gender, sexuality and culture into a coherent whole.
She never subscribed to the idea of coming out, she refused to identify as bisexual despite affairs with many different kinds of people, and she portrayed herself with equal poise in femininity and masculinity.
Kahlo's sexuality and gender were as much a playground as the expression of Mexican culture in her art. Kahlo never came out in order to lead her beautifully authentic life.
Growing up in a society where queer and non-binary are only talked about through a white lens can make it seem like they don't exist in other cultures. Many of the ideas surrounding sexuality and gender have come from western thinkers, often at the expense of local culture.
Long before I had heard of the Muxes of Oaxaca, there was the word 'transgender'. Before decolonisation, there was white supremacy. Rather than opening spaces for people to talk about the role of sexuality and gender in our culture, many queer people of colour like me are forced to become part of the larger pride narrative, effectively whitewashing our gender and sexuality.
Coming out requires a certain safety in visibility, in our families, in our jobs, in our cultures and in our homes. Many queer people of colour don't have access to those privileges. When the closet is portrayed as a place of self-hatred, pride becomes an insidious reminder that, in order to be part of the queer community, you have to be visible, out and open. We are so often made to choose between our self and our safety.
This is complicated even further by the grim reality that visibility for queer and trans people of colour is so much more violent. Internet news site The Daily Dot suggests 19 out of 22 trans women murdered in the USA in 2015 were trans women of colour.
Here in Australia, every person of colour could recount an instance where the colour of their skin exposed them to violence. When this is compounded by being visibly queer, safety feels tenuous at best.
Numbers on non-binary and gender-diverse people are virtually non-existent. In the 2016 Australian Census, non-binary people were forced to jump through bureaucratic hoops to even be legitimised.
Metrics assessing hate-crimes and racist violence fail to consider trans and gender-diverse experiences as legitimate.
However, anecdotally, it is clear that trans and gender-diverse people of colour often face transphobic and homophobic violence. For queer people of colour, visibility comes with an increased risk of homelessness, joblessness and alienation from our cultures and communities.
As much as I feel empowered by my decision not to come out to my family, I acknowledge that part of it is rooted in fear. The fear of disownment and the loss of economic and emotional support hangs over this decision.
As much as I'd like to say it's a radical act to challenge the whiteness of coming out, it is also rooted in a very primal and humane fear: the loss of one's parents.
Mexican culture feels very much like a masculine culture. I still can't bring myself to be visibly queer at Mexican festivals, or around my Mexican friends or Mexican family. Culture and family can also function as a source of trauma, teeth biting into me every time they close in.
It's not that our culture lacks queerness, but rather that we haven't been given space to explore it and express it on our own terms. Rather than self-love, authenticity and validation, coming out is underlined by a sense of loss and alienation from yet another part of ourselves.
Many queer people from multicultural and multi-faith backgrounds are just beginning to reclaim their heritage, but they struggle to be acknowledged in trans and gender-diverse spaces because many of them present or speak differently. These narratives are rarely represented, rarely listened to and very rarely legitimised.
My non-binary gender is one of expanding and reclaiming the masculinity imposed on me. It's an attempt to create a masculinity that is not defined in opposition to femininity, and one that doesn't rely on violence and the suppression of myself and others. Mine is a vision of femme masculinity that is wholesome, nourishing and kind.
Coming out erases the nuances of my cultural identity and the identities of many others like me. It fails to grasp the subtleties, dynamics and movement of oneself. The narratives surrounding coming out constantly try to convince queers and femmes that we somehow have to prove ourselves to be legitimate.
In truth, it is our whitewashed politics that have failed us. They have failed us in their capacity to describe our lived experiences and they have failed, again and again, to encompass our diverse identities.
I don't need to come out to be authentic. Instead of questioning the legitimacy of those who choose to remain in the closet, we should question the reasons why the closet is there in the first place. Only then can we move towards queer politics that don't rely on visibility, that don't rely on whiteness. Only then can queerness make space for our culture.
Asiel Adan Sanchez has two last names and does not believe in bios.
This article originally appeared in Archer Magazine #7. Subscribe to the print edition of Archer Magazine here.
<! -- WIDGET HERE FOR BUY ARCHER -->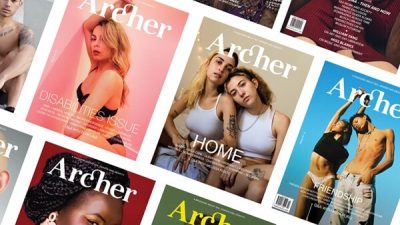 HELP KEEP ARCHER MAGAZINE AFLOAT!