Not so queer in the classroom
By: Sam Rodgers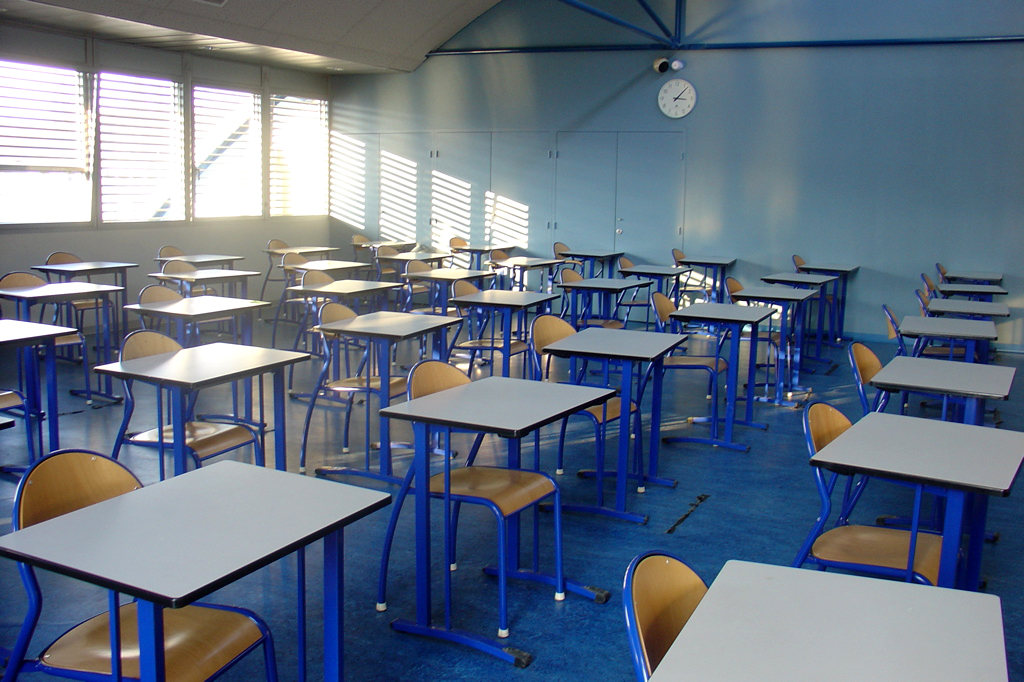 To be an influential teacher, one must be relaxed and not guarded; one mustn't wear their teacher costume like armour, leaving space for hypocrisy or dispassion to seep in between the performance of teaching and the character of the person. Knowing stuff about the teaching subject helps too. I've taught English as a Second Language (ESL) to adults for over seven years – whether I wanted this or not, it has become my vocation. And why not? Teaching ESL combines my fascination with language with meeting people from all over the world. The former helps me write, the latter scratches the travel bug itch when I'm stuck in one place. And because it's my vocation, pride and seriousness intertwine with the aspects of it that's just a job: I want to do it well.
In any profession, how one navigates the public knowledge of their personal life is up to the individual. But when it's a classroom, when I'm wielding the right to ask hundreds upon hundreds of students' intimate details of their lives in the name of learning – they want to access my personal life too. My awkward responses to their questioning usually resemble a puffer fish blowing up from slight provocation. "No, I don't have a girlfriend, what's your favourite food?" I might say, or, "No, I'm not married, yet," to which they'll say, "Enjoy it while it lasts!"
What this does, lie after repeated lie, is create a parallel reality where the character of Sam the Gay-Identifying Man is replaced by Sam the Comfortably-Fits-Into-Straight-White-Male-Land Teacher. It's difficult for my heterosexual peers to understand the odd rupture of having this double life because you're only faced with a succession of general, off-hand questions that have to be policed, not one big accusatory "Are you GAY?" from the class. (All language textbooks to this day pointedly ignore any queer grammar or topics).
Some of my peers play the 'private life' card. It's an easy card to play when you're comfortable with others assuming you have a partner of the opposite sex, or you've never identified as something that's akin to murder in some of the students' home countries. I've taught students from countries where there have been reports of burying gay people alive in concrete. Where public executions are common. I hear homophobic comments by students from all over the world. Not that this is so difficult to deal with, I can intellectually understand a performance of bigotry. What it does do is make me acutely aware of how, as a teacher, I have to keep the atmosphere as culturally neutral as possible for optimal learning.
Fun fact: the ESL industry isn't that cushy. Hardly any teacher has more than a short-term casual contract. If there are no students, then you don't teach. You can be called an hour before class to be told you're unemployed. Most teachers are kept on at schools because they are rated highly by students in their feedback. There are no feedback forms to let the principal know how much you agree with a homosexual lifestyle. If students turn on you, you're done and gone.
This means the industry is regulated only on giving what the students want, not on what the teacher knows. For these reasons, I take the precarious atmosphere of a classroom very seriously. But beyond my self-protection is the truth that people don't love having their beliefs seriously challenged, and I'm not confident that I could create that narrative in the classroom. "Sam, you're gay? Well then, I'm cured of my homophobia!" Unlike in Australian public schools and universities, where an LGBT-inclusive curriculum and protection for queer teachers could reduce bullying and the high suicide rate among queer youth, regulation of the cultural dominance in an ESL school (i.e., the secular belief that expression of multiple sexualities is protected by law) is still murky waters – private institutions rely on student contentment to survive and an inclusive curriculum could mean discontent, a renegade queer teacher can be weeded out.
Throughout the seven years on the job, subversion has become the crutch that helps me through my professional double life. I try to police sexism and bigotry as much as I can; recently, a male student told me the female cops in Australia are more stringent with fines than male ones. I laughed and said, "They do their job better, then!"
I have students who will bravely challenge the relationship pronoun combinations out loud. Usually these students are natural provocateurs, and heterosexual. You can be a revolutionary when your base is safe – in the classroom, the textbook becomes the straight, white, Western, aspirational guideline for normalcy. For the queer students I've taught and myself, 'controversial' issues like same-sex marriage, which come up at the behest of the teacher, rather than textbook, are uncomfortable – I steer clear, I risk losing respect for students, regardless of how intellectual I can be.
This is as far as the personal has become political for me. I've heard stories of ESL teachers outing themselves and forcing their agenda on unsuspecting classes, and for these pioneers, I have a lot of respect. My own teacher costume still itches. Perhaps because I idealistically require a sense of my true self in everything I do. So I hide nothing on my social media pages. Students can reconfigure their ideas about me in their own time. I stay mute on the matter in class, but write openly online as my political punchline.
Sam Rodgers is a writer living in Sydney working on his first book, a collection of essays about travel and identity. You can follow him on @anoddgeography
<! -- WIDGET HERE FOR BUY ARCHER -->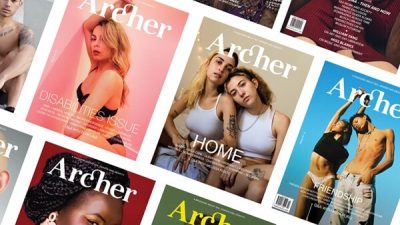 HELP KEEP ARCHER MAGAZINE AFLOAT!