Being queer on Tumblr: Privacy and anonymity in the age of social media
By: Jake Pitre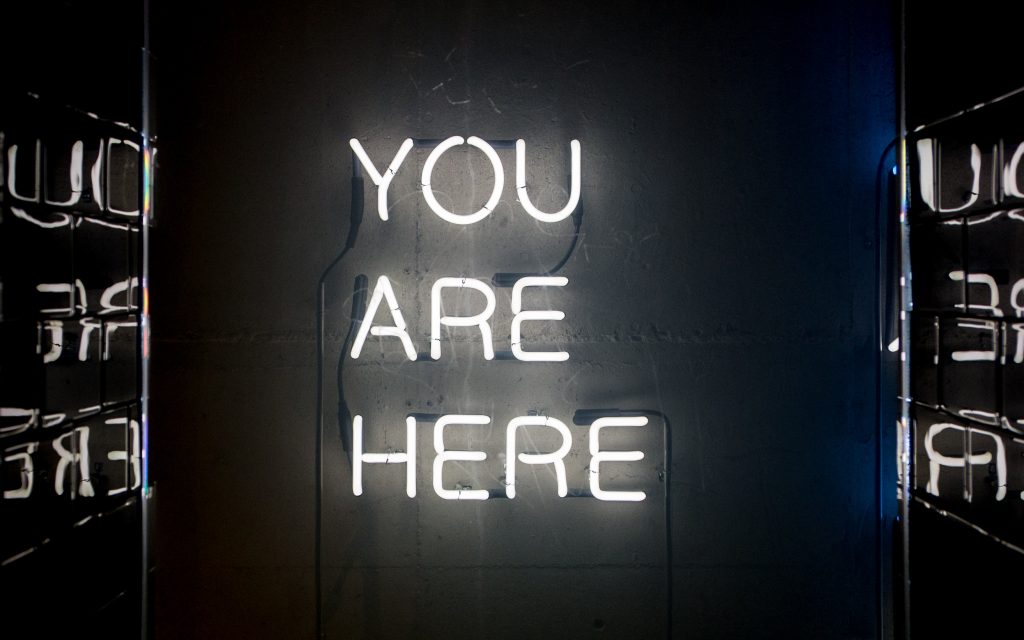 Tumblr, the microblogging social platform, has long functioned as a space where young people tend to feel comfortable enough sharing intimate personal details about themselves, particularly in comparison with other social media networks. For me, it was the first place I truly felt like I could express my queerness.
I had a typical high school experience as a somewhat flamboyant guy, in that I was bullied for being gay before I even really understood my own sexuality. At some point, I joined Tumblr, and quickly realised that there was a freedom of expression not found elsewhere online.
People had "About" pages that avoided using their real names, but made their sexualities clear—like many people my age, I found out what pansexuality and polyamory were, for example, because of Tumblr.
I felt like I was able to experiment with my identity on Tumblr, writing personal posts, reblogging risque images, following all sorts of blogs and folks that seemed remarkably self-aware and confident being themselves.
And for good reason.
As a platform, Tumblr prioritises anonymous personal expression and allows for a certain amount of freedom when compared with other social networks, including an allowance for nudity and pornography.
In short, you can be whatever version of yourself you'd like to be.
As a result, it quickly became a place where queer people congregated, feeling safe in sharing that part of their identities loudly. For many of us, Tumblr was the only social space, online or off, that afforded us that power, especially in our younger years.
But what is it precisely about Tumblr that appeals so intuitively to queers? After all, the same lack of rules or moderation presumably likewise contribute to the platform's reputation for infighting, and even harassment.
It is a privilege afforded only to some to be able to decide which parts of yourself and your life to keep private, particularly with race, class, and citizenship factors determining who can achieve reliable and sustainable access to privacy.
The public/private split is familiar for queer people, who constantly navigate issues of out-ness, and that split is recreated on most social networks.
Tumblr, though, was built according to a different logic. Unlike other platforms, it has no requirement to attach your account to your actual identity, and has historically turned up its nose at indexing or copyright (attribution is not a major concern for the company or its users).
Some scholars, such as Alexander Cho, have argued that the default publicness of platforms like Facebook is a bias which, Cho has written, "presumes that being-in-public carries little to no risk, that all bodies are legislated by state and social/informal policing equally." Tumblr is an escape from that social surveillance seen on networks like Facebook.
Communities crop up organically, often built around fandoms, in a kind of semi-public meeting, like sharing your intimately personalised bedroom space with a small group of like-minded people who are also trying to find their identities.
Tumblr has lost some of its popularity in recent years, yet there remains a strong and vibrant queer population there.
Most social platforms are designed to hyper-individuate, to gather preferences to be sold to advertisers. Instead, Tumblr is a space where many young queers discover terms like "nonbinary" for the first time, and even come to know themselves better through this community.
As governments around the world continue to struggle for accurate sex education in schools, Tumblr has functioned as an educator and as a place where young people first find themselves to be social actors (many would surely pinpoint Tumblr as the place where "social justice warriors" originated).
Social media allows young people to see themselves as part of an imagined community, collectives that can be narrowed down into the smallest of fandoms and niches. But it's not always – if ever – an equal playing field.
As it becomes more and more difficult for young people to escape parental or institutional surveillance not only in the modern physical world, but in other online spaces like Facebook, their use of Tumblr becomes a way for them to assert some control over their personal space and identities. Though their content can likely still be monitored by advertisers, or reported by other users, they can more or less operate outside adult supervision.
Queer users of Facebook potentially face severe consequences for the publicity of their queerness, with many documented cases of violence or family estrangement following someone being inadvertently outed by Facebook—perhaps you were tagged in a photo you don't want your family to see, or the platform's algorithm suggested a gay friend of yours or an advertisement for a gay product to your parent. Not to mention the harm Facebook's 'real name' policy has done to transgender users.
Many queers find that Tumblr is the only place with both a large enough community to make it highly social, and with a design architecture that allows them to be intimate and private in a way that doesn't threaten their identity.
Of course, many of the platform's most vocal and plentiful queer fandoms, like that of the Cartoon Network series Steven Universe or the CW series Supernatural, also happen to include great amounts of harassment and conflict. This may be expected when considering the emotional investments these users have in the things they love, and also the ways in which Tumblr encourages treating the platform like your own personal bedroom wall. It can feel like an attack on yourself.
For many queer folks, that's a risk that's still worth taking for all the advantages of a network that helpfully solves the specifically queer dilemma of privacy. As the platform has changed over the years, including the encroachment of advertising, the addition of direct messaging, and other attempts to make Tumblr more akin to other social media, it has become more difficult to imagine that this ecosystem will be sustainable for much longer.
If that comes to pass, I know a lot of queer users that would mourn the loss of yet another (troubled) utopia.
I would be one of them.
Jake Pitre is an academic and freelancer living in Ottawa, Ontario. His work has appeared in the Globe and Mail, Pitchfork, Buzzfeed News, Lapham's Quaterly, and elsewhere. 
<! -- WIDGET HERE FOR BUY ARCHER -->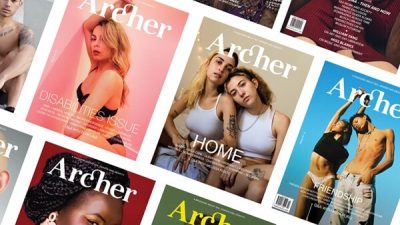 HELP KEEP ARCHER MAGAZINE AFLOAT!