LGBT sex toys: what's out there for queer folk?
By: Alexandra Cashion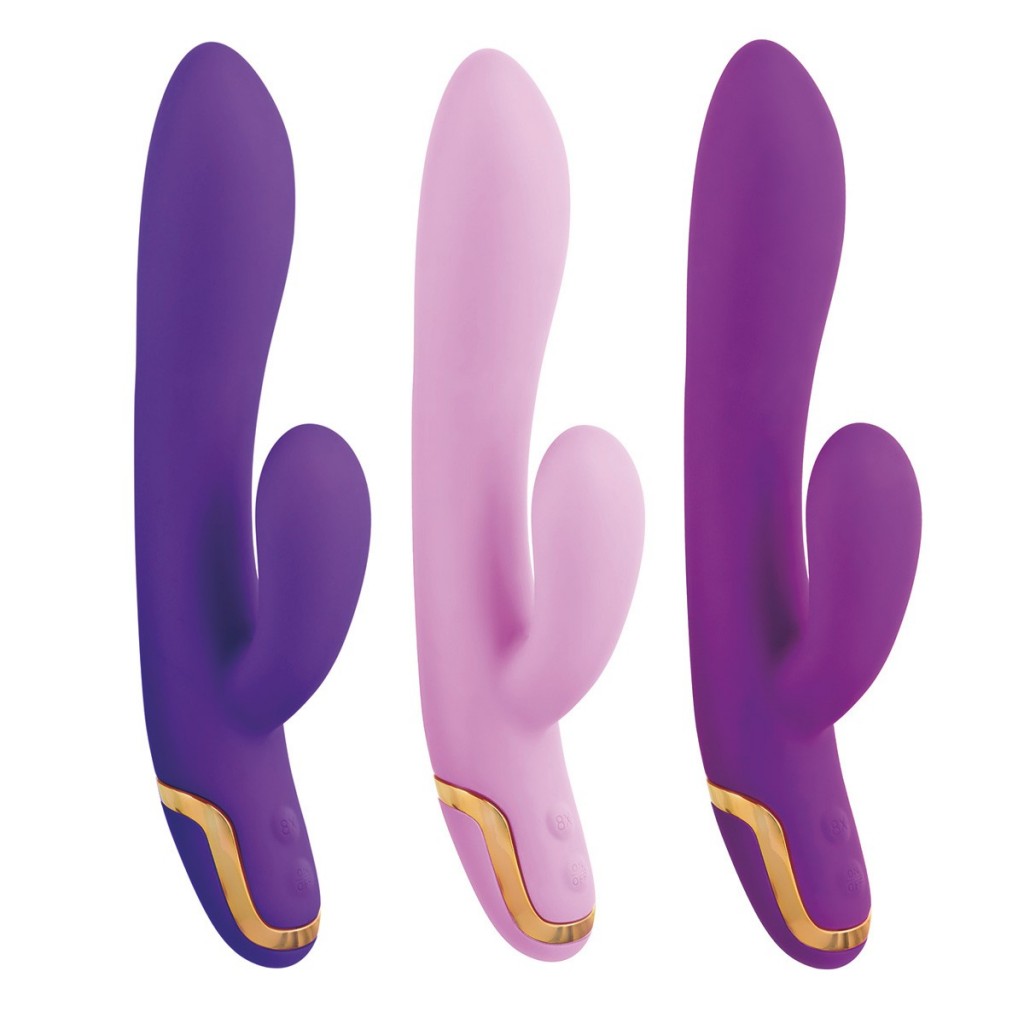 Maintaining an active sex life in a long-term relationship is not always an easy task; as time goes by, finding a spare moment to get hot and steamy with your partner (or partners) becomes increasingly difficult, especially when full time work, exercise, household chores and social commitments are entered into the mix.
My girlfriend and I had been together two years when I noticed a change. I could still recall our initial, lust-filled encounters, where entire days were spent in bed, but I realised that in the months since, my sex life had slowed significantly.
Determined to locate my conspicuously absent libido, I did what any practical woman would do: I embarked on a journey into the world of sex toys. However, despite the smorgasbord of products at my fingertips (thanks, internet), it was difficult to know where to begin.
Chris, the proprietor of SexToys247.net.au, helps a lot of first-timers find the right gear for their particular interests. He says the key to finding the best toy for you is to ask yourself the right questions, starting with, "What do I enjoy?"
If you are a cisgender woman, this may mean identifying whether you prefer clitoral or G-spot stimulation, or a combination of both.
While my preference is primarily clitoral, my girlfriend prefers a combination. To cater for the latter, Chris says he "might suggest a Rabbit vibrator, or dual vibrators, which stimulate both [clitoris and G-spot]."
For queer and gender diverse women, navigating the world of sex toys can be frustrating and, at times, problematic. The vast majority of products on the market are overwhelmingly heteronormative and targeted towards cisgender people.
Despite this, Chris says that a huge proportion of his customers identify as gay, lesbian, bisexual and trans. While sex toys specifically designed for trans people are few and far between, Chris believes that picking the right toy usually comes down to personal preference. This may mean identifying toys that are capable of producing mechanically versatile actions that are not strictly garnered towards a specific gender-conforming function.
Products such as the Transformer cater for all genders, and can act as a rabbit vibe, a clitoral massager, a cock-ring, a G-spot stimulator, a prostate massager and more.
Sonja, a transgender woman from Melbourne, enjoys a lot of touching during sex. "Right now I like butt toys, and I'm pretty sure I'll like vaginal toys later this year, a few months after surgery."
"Since hormone treatment, I've become a lot more appreciative of being touched all over my body. I've always liked dressing up with a bit of kink, but that's just me, not an inherently transwoman thing."
For queer cisgender women, products tend to fall into the categories of strap-on dildos, leather harnesses and vibrators.
Other popular products, says Chris, are butterfly stimulators, which work like a reverse strap-on, stimulating the clitoris at both ends.
"The most interesting toys are things like the We-Vibe. It's worn during sex and it's shaped like a U – it sits inside the vagina and outside, on the clitoris. That can provide a lot of extra simulation for both parties during sex."
Emma, a queer, cisgender woman from Brisbane, says her sex toy of choice is a strap-on dildo, with a boyleg-style harness. "I feel connected in a different way to my partner when I use them; it allows for more positions, and different orgasms."
"The best thing about my current dildo and harness is that it's easy to slip on and slip off. I don't like messing around with straps and buckles in a moment of intense passion."
For Emma, finding a dildo that doesn't conform to gender norms and stereotypes is crucial. "I didn't want it to be pink, and I find bright colours are a turn off. I want something subtle, something that will invoke the least amount of blushing.
"I also didn't want anything that resembled a realistic penis. I wasn't buying a penis, I was buying something that would enhance penetrative sex."
The diversity of people looking at sex toys extends further than the LGBT community. Chris's team receives calls from older people, sometimes living in nursing homes, who are looking to buy vibrators or enhance their erectile function. "People want to have sex, whether they're 18 or 80."
In all instances, Chris believes the value lies in finding the right sex toy for any individual – regardless of their age, gender or sexual identity.
"Every relationship should have toys. They heighten orgasms, and can provide extra satisfaction to both parties. In my opinon, the more pleasure you can have, the better life is."
After a bit of research, finding the right combination of sex toys for me and my partner was eventually a case of trial and error. While initially experimenting with a Rabbit-style vibrator, we decided that it wasn't for us; instead a combination of a mini vibrator and keagle balls – a silicone string with one, two or three balls that is worn inside the vagina to improve your pelvic floor muscles – were the key ingredients to reinvigorate our sex life.
For me, the best thing about delving into the world of sex toys was a newfound level of intimacy with my girlfriend, along with the sense of mischief and playfulness which has entered our sex life.
And there's no denying that the extra orgasms are great too.
For more information on sex toys, visit SexToys247.net.au
Alexandra Cashion is a Melbourne-based writer and Archer's former online editor. Her work has been published in Archer, Spook, Junkee and more. She is passionate about feminism, LGBTI rights, and politics and has an unhealthy obsession with cats.
<! -- WIDGET HERE FOR BUY ARCHER -->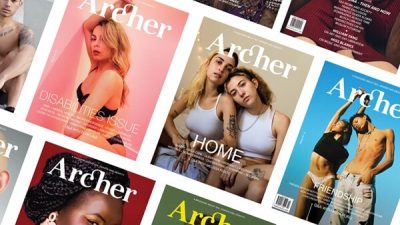 HELP KEEP ARCHER MAGAZINE AFLOAT!