On Tasmanian queerness, and (not) going to the mainland
By: Ruby Grant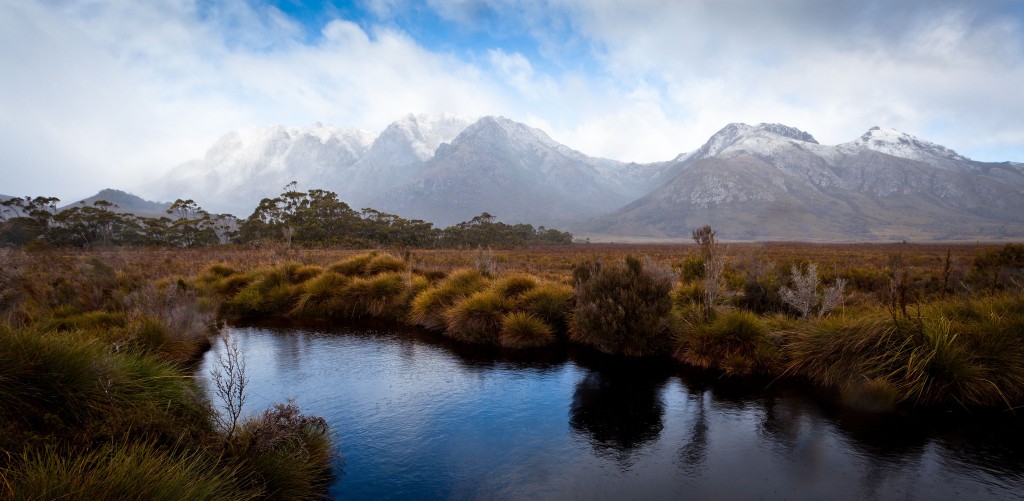 Francesca is counting the months until they can move to Hobart, or, preferably the Mainland. They paint me a picture of their regional hometown in northern Tasmania as a repressive place, full of churches, with a gossipy, small town mentality. From passing cars, people offer up profanity just for wearing purple Doc Martens or having your shirt tucked in. But in Hobart, Francesca assures me, "it's quietly OK to be queer."
Frankie moved from Melbourne to Hobart in search of the fresh, green land, the slower-pace lifestyle, and the blossoming arts scene. What he found was a lack of inclusive health services and social support for trans folk, causing his mental health to suffer. He tells me that the thing about the locals' attempts to be "gay friendly" is that it doesn't go much further than a rainbow sticker on the shop window. He's counting the months until he can move back to the Mainland, where it's more than "quietly OK" to be queer.
These stories from my PhD research on queer women, trans, and non-binary folks' health resonate with me as a queer Tasmanian, who grew up in a rural town, because they are so achingly familiar, personally and culturally. The narrative of "small town gay moves to the big smoke" is well rehearsed in popular culture. Stereotypes abound of rural and regional areas as "backwaters" compared to urban gay space. But the thing about Tasmania is that the usual urban-rural divides take on another element. There is the Mainland and the island, and with this comes a special kind of isolation, geographically and conceptually, that can be especially felt for queer folks.

Tasmania was infamously the final Australian state to decriminalise homosexuality in 1997. In 1988, in what has been referred to as the biggest act of queer civil disobedience in Australia, queer rights activists were arrested for breaching trespass laws designed to prevent them from campaigning for decriminalisation in Hobart's Salamanca Market. The same year, the Premier claimed that anyone was welcome in Tasmania, Mainlanders, even Greenies, just not those pesky homosexuals. This sparked the battle cry: "We're here, We're queer, and We're not going to the Mainland."
Twenty years on from decriminalisation, what is the legacy of these words for young LGBTIQA Tasmanians today? How did we get from this staunch claiming of a right to Tasmanian queer identity in the face of conservative politicians threatening to deport us, to a generation of young queers counting the days until we can move to the Mainland? As Tasmanian LGBTIQA activist, Rodney Croome once similarly questioned, "how can we begin to understand ourselves in our own terms?"
Over the last two decades, Tasmania has led the way in law reform, becoming the first Australian state to officially recognise same-sex relationships and overseas marriages, and to introduce marriage equality legislation to parliament. Polls consistently indicate support for LGBTIQA rights and equality is higher in Tasmania than nationally. In 2016, LGBTIQA Tasmanians expressed the nation's toughest opposition to the proposed plebiscite. When I was growing up, we couldn't wait to get the hell out, but today, thanks to the Museum of Old and New Art (MONA) and other cultural developments, my hometown now is a hipster haven, where it's "quietly OK to be queer." (There's still only one gay bar, though!)

Despite this progress, queer young people in Tasmania continue to face structural barriers to health, wellbeing, and acceptance. Access to inclusive healthcare was a major concern for many of the young people I interviewed for my research. Unlike other states, in Tasmania there is no formal LGBTIQA-inclusive practice accreditation like the Rainbow Tick, something that would significantly benefit the lives of queer Tasmanians. As a result, very few of my participants felt that doctors would be accepting and inclusive of their needs. Evie, a 26 year old pansexual woman, told me that when she lived in Sydney there were "racks and racks of pamphlets" about queer sexual health at her clinic, but back in Hobart, her doctors' understandings of queer women's sexual health seem limited to "helping lesbian mums with IVF."
It is this lack of nuanced awareness that isolates queer young people from health and human services in Tasmania. Experiences of micro-aggressions and exclusion from these services sends a message to queer young people that they are not welcome, valued, and equal citizens. There is something about the immanence of the landscape, the wilderness at our doorstep, the constant reminders of our histories and our island-ness, that give many Tasmanians a strong sense of place. Because of this, not being welcome is even further isolating. It's being told that this place is not for you. Local or not, you would be more at home on the Mainland. So, there's no wonder that the young people leave.

These issues aside, as in many small areas, Tasmania's queer community is close-knit and resilient. During my interviews, I have had the joy of hearing queer millennials speak of supporting the next generation – the "second gen squad" of "baby gay" teenagers – providing them with a couch to sleep on if they are kicked out of home, haranguing them about queer safe sex (because they're definitely not taught that at school!) and supporting them to keep going.
And that's what we need to do. With all the challenges we face, Tasmania needs a new generation of passionate LGBTIQA activists who will continue to carve out spaces for our communities and promote intersectional, empathetic approaches to inclusivity. Whether our paths lead us to the Mainland, beyond, and back again, I am confident that LGBTIQA Tasmanians from all walks of life can, and will, continue to define ourselves in our own terms and, in doing so, create a place where it's loudly OK to be queer.
Ruby Grant is a queer, feminist tomboy and a PhD candidate at the University of Tasmania. Her research interests include feminist sociology of gender, health and the body, lesbian studies, and queer theory. Her current research explores queer women's embodied experiences of gender, sexuality, and sexual health in Tasmania. You can find out more about this project here, and follow Ruby on Instagram: @johnnycigar
<! -- WIDGET HERE FOR BUY ARCHER -->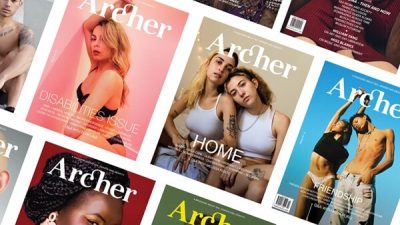 HELP KEEP ARCHER MAGAZINE AFLOAT!