Gentrification grind: Travels in would-be queer space
By: Alice Allan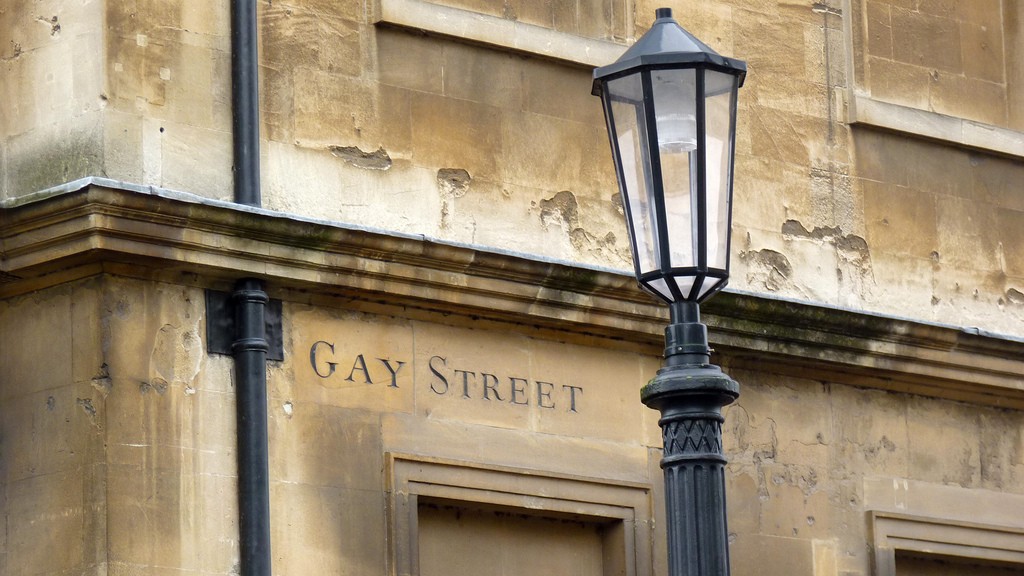 Say your life turns out really lucky, and one of these days you find yourself standing at the corner of Christopher Street and 7th Avenue, New York City. You should feel like you've landed in one of the queerest places in the world.
Take less than twenty steps in any direction and you can choose to sample flavours at the Big Gay Ice Cream Shop, duck into The Stonewall Inn to grab a drink, or take a selfie under a street sign which reads, in a delightful coincidence, 'Gay Street'.
Except, even though you should feel like you've landed in a wonderfully queer reality, you might not feel anything. Christopher Street might not feel like anywhere special at all.
"See? Another straight person." The dark-haired guy I'm walking past on the corner of Christopher and 7th says this to his friend as if it's the final point in a conclusive argument. I pick up my pace and curse my outfit. I come off as straight at the best of times, but on this freezing afternoon I also look slightly vagrant as I'm wearing every item of clothing I packed. Waiting at the lights I fill in the rest of his argument in my head: This place is over. There's nothing special about it anymore. Everyone comes here now.
The more I wander around, the more I suspect that whatever I thought I'd find when I first heard the word 'Stonewall' might be…somewhere else. I thought I'd get to New York by 2005. I was only 11 years late—was the party over?
I wondered where the real queer friendly neighbourhood was these days. Trudging back in what I hoped was the direction of my hotel, I ended up in the Meatpacking district, once home to a particularly fearless pre-AIDS scene. It's now home to Google's New York office.
Writing for Archer last year, Tammy Thomas beautifully described a key quality of a queer friendly space: 'Places where I can exist without fear'. She adds how important it is to have an escape from 'the crushing hetero- and cis-normativity of daily life.'
Say your life turns out luckier still and you get to visit London's Soho. Stand in the middle of this tiny quadrangle of Westminster land and you can take your pick of nightspot from G-A-Y Bar, The Shadow Lounge, Rupert Street Bar – the list goes on. In between the elbows, shoulders and selfie sticks of tourists, you'll also find small rainbow signs in shop windows pointing you to savesoho.com.
By the time I got to Soho I'd accepted that I was going to be late to the party again, but I was still excited to see these little signs of its queer history, even though I was a tourist and therefore probably part of the problem.
As it turns out, 'Save Soho' isn't specifically focused on queer culture, but 'Soho's historic role as a national platform for the perming arts'. Still, in writing about Soho's plight, Monty Python's Terry Gilliam could be describing any minority space under threat: "They keep trying to clean it up, tidy it up and that's pointless. The great thing about untidiness is that it's where things blossom."
To get academic about queer spaces for a minute, cartographic expert Vincent Virga puts it this way in his book Cartographia and the section mapping gay and lesbian communities in 1990s Boston:
"[This map] depicts a public space – the antithesis of the coffin world of the closet—where homosexuals, growing up in constant danger of physical violence and insult, can be themselves and openly express affection, tenderness, friendship, fidelity, camaraderie, and companionship—can hold hands—while reconstructing what the philosopher Michel Foucault called "the aesthetic of the self." Thus, a visible 'ghetto' offers a means of escaping an invisible one, a mental one ruled by shame and secrecy."
I was looking for that fidelity, camaraderie and companionship. When I asked a London friend where to go if I wanted to find 'trouble', she punctured Virga's vision without hesitation: 'London's basically been gentrified to all fuck.'
If you live in a metro area, the gentrification trend is nothing new. Though the idea of a queer friendly space, even one that's losing its bite, is a privilege mostly restricted to metro areas.
Writing about Sydney, Lucy Watson tells us Newtown is 'no longer a particularly queer friendly place on the weekends' due to lockout law spillage from Kings Cross. After a moment of indefensible Melbournite smugness, I remembered that one of my preferred queer venues, The Glasshouse, is now just another beer bar, and that people now talk about Smith Street in wistful tones over the din of construction vehicles.
So what do we do? Sabotage the construction vehicles? Stage a sit-in? Start a social media movement?
One of the many complicated things about gentrification is that the last ones to arrive are usually the first ones to complain about how gentrified everything is. The owners of that new two-bedroom apartment asking for a double-shot-soy-flat-white don't want you to move here, otherwise they'll have nowhere to park. But the fact is that more people are going to move in. Then they'll tell two friends, and they'll tell two more.
Anyone can go to Christopher Street, Soho, Newtown, or Smith St without any sense that they're entering a particularly queer space. More likely, they're entering an American Apparel outlet, or an artisanal pulled pork and agave-only tequila bar. Maybe that means you have to move the affection, tenderness, friendship, fidelity, camaraderie, and companionship to another suburb, or maybe it means moving it into a virtual space that exists everywhere at once.
Or maybe the fact that tourists like me can't find these spaces easily is the best possible sign. Maybe you're all twenty steps ahead of me.
Alice Allan is a freelance writer and editor currently wondering why she didn't bring more warm clothes on her first trip to Europe. You can find more of her work on Cordite, Plumwood Mountain and Verity La.
<! -- WIDGET HERE FOR BUY ARCHER -->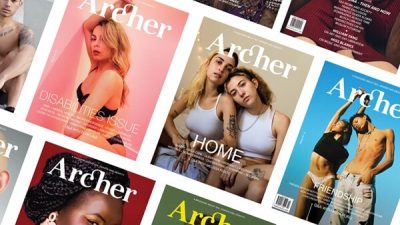 HELP KEEP ARCHER MAGAZINE AFLOAT!