The Dreamlife of Georgie Stone: On activism, trans rights and representation
By: Jasper Peach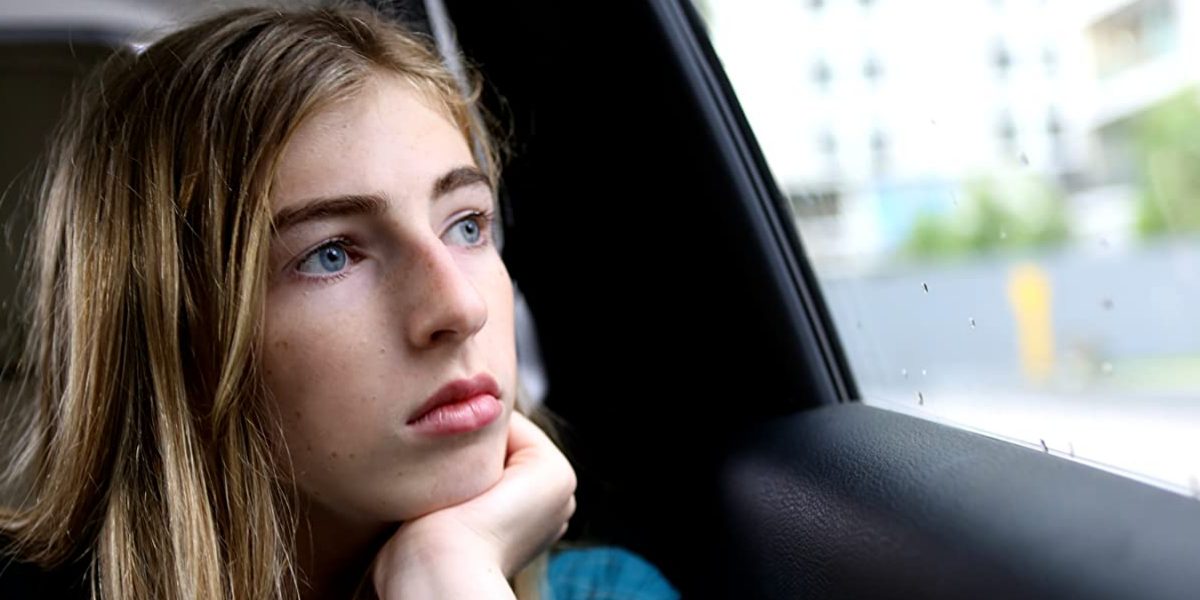 Georgie Stone is a familiar face in the LGBTIQA+ community. She is the articulate young person who has grown up in the spotlight, walking the sacred path of the visible trans child – and now woman – and changed everything for the better.
In her wake is a kinder world with space for those of us who knew their assigned gender at birth was not the final product – not by a long shot.
Image credit: Netflix, 2022
In many ways I feel like a late bloomer, only finding my way to feeling at home in my body and gender identity at the age of 40. Visible and positive stories simply weren't available until relatively recently.
If I'd had Georgie's story as a reference point earlier in life, I could potentially have been spared decades of confusion and discomfort in my own skin.
I decided to write a review of The Dreamlife of Georgie Stone from the lens of a trans non-binary person later along in life, with the hope that more people knowing about this documentary will take action when awareness, support and changes in legislation are part of the equation.
The Dreamlife of Georgie Stone is a gentle watch, and when it's over you can't quite believe all the things that happened along the way to this person and her family. On reflection, you may find yourself yearning for Georgie's story to be a lucid dream under the protagonist's control, rather than the story we see as it unfolds.
Georgie's pioneering adolescence comes with great foresight as it is caught on film, but it's also difficult to watch the twists and turns as we empathise and wish for easier times.
The seamless transitions between memory and present day are a visual lullaby that, when you reach the end, can feel like a lot to process.
If you or someone you love is trans or genderfluid, more than one viewing may be wise, in order to look at this story from multiple angles. As all the flashpoints of your own memory torpedo to the surface, forgotten (or suppressed) autobiographical moments may enter your mind's eye.
There were so many moments of footage taken at school that I found myself almost envious of. While we are from different generations, the teenage experience is consistently riddled with similar insecurities – but in the present day, there is far more understanding and celebration of gender diversity among peer groups.
From the very beginning, The Dreamlife of Georgie Stone offers warmly murmured answers to all the whataboutisms that pepper discourse around trans children. There is nowhere safe for Georgie to change for swimming as a child – she needs to do so behind the building.
She has always known that she's a girl, and speaks freely and eloquently about this from a young age.
Georgie's sense of self is clear as a bell, and both she and her twin brother are encouraged to express themselves as a matter of course. Their parents serve as witnesses to the evolution of their children, whatever that may have held. As Georgie consistently stands up for herself, she inadvertently stands up for all trans children.
This work – a life of activism through visibility and campaigning to change the laws around gender affirming medical care in Australia – comes at a cost.
Among the loving family embraces, Pride marches, Mardi Gras parades, awards ceremonies and meetings with the Neighbours story team, we see the weight of the world on a young girl's shoulders.
Like so many teenagers, she moves through quintessential stages of braces on her teeth, crushes that turn out to be unrequited and a changing body.
Before and after school, the additional work of being an agent of change sees her speaking her truth to those who must hear it, who need to put a human face to the data and regulations.
The laws surrounding gender affirmation control the fates of children who urgently require appropriate hormonal assistance to become their true gender. What kind of medical and legal system would put not just this child, but all children who seek gender affirming care, through this?
The key players in this story emerge in Georgie, her mother Rebekah Robertson and Associate Professor Michelle Telfer, director of the Royal Children's Hospital Gender Service.
Tirelessly advocating doesn't seem like the right phrase, because it is clearly incredibly tiring. The relentless race against the clock for Georgie and children like her take a toll on everyone trying to turn things around.
The legal system is slow, and puberty is fast, so the imperative to shift the rules to a kinder direction affects trans and gender diverse children in real time.
We often throw around the phrase "you can't be it if you can't see it" in marginalised communities and minority groups. When representation lands in the zeitgeist, the mirror of who we are can be celebrated.
Seeing Georgie on our screens will serve as a glimmer of hope. This film provides an authentic slice of the ups and downs for people who are on their way to either understanding this part of themselves, or who are ready to take any steps necessary to transition.
The stark reality of just how difficult it is to live this life had to ricochet around my mind for a while before I could truly absorb the meaning of this film.
As queer and gender diverse people, sometimes we move through life not even noticing the microaggressions and exclusionary behaviours that happen daily. This often comes from self-preservation, but seeing these issues at the forefront – laid out so kindly and clearly in Georgie's story – held a mirror to my own experience, giving me the opportunity for deep reflection.
Georgie is humble and proud – proof that the two traits can coexist. With unbearable levels of pressure, she looks life in the eye and continues onward.
The Dreamlife of Georgie Stone is out now on Netflix.
Jasper Peach is a trans non-binary and disabled freelance writer and parent of two young children. Their first book "You'll Be a Wonderful Parent" (Hardie Grant) will be published March 2023.
<! -- WIDGET HERE FOR BUY ARCHER -->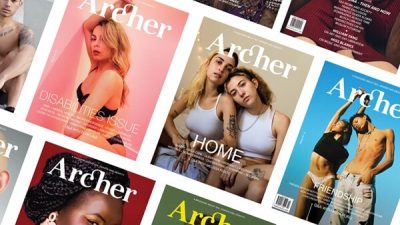 HELP KEEP ARCHER MAGAZINE AFLOAT!