"When are you going to stop writing about [insert issue]?" – an author's guide to writing about your own oppression
By: Charles O'Grady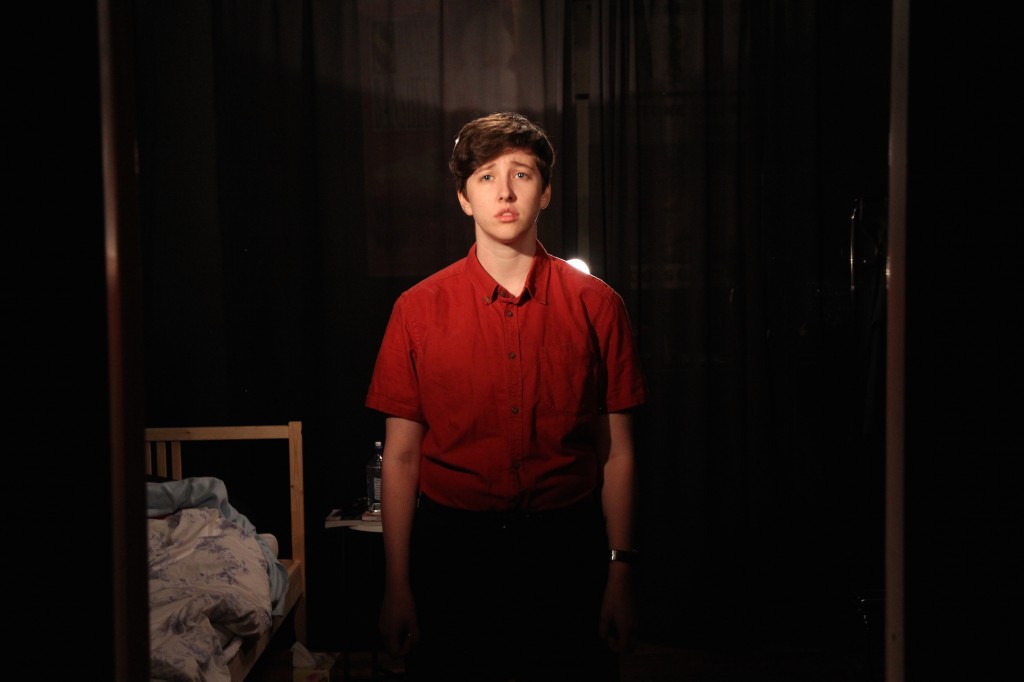 This is the first in a two-part series from author Charles O'Grady, whose play Kaleidoscope is currently showing in Sydney as part of the Official Mardi Gras program. Part two can be read here.
It's hard to forget the very first time you share work with others that concerns your own identity. For me, it was at a university open mic night full of people I'd never met, I was performing a poem about coming out to my family, and I was terrified out of my mind. Fortunately for me, the reaction I received was incredibly supportive – but many people do not have promising first engagements with sharing their work.
I've learned a lot in the last two years about making work which concerns one's identity – how to deal with not being able to share your work with all your loved ones, how to handle people who say they care about the issue you're talking about who simply fail to show up, even how to mitigate the worst in internet commentary – but these are a few of the lessons I have found most important.
1. You will be expected to represent [insert issue] in its entirety
Chances are, if you're writing about some form of oppression, or an invisibilised group, there's some stereotypes and assumptions about that group you're going to have to battle through. And of course, you'll want to open people's eyes to those stereotypes and demonstrate their falsehood. The problem with this, by and large, is that there's just so many of them to try and disprove, and that not all of them are completely untrue.
For example, the assumption that all trans people want to fully medically transition and have any and all procedures possible: this is not true, as many trans people either don't want to, don't need to, or can't fully medically transition. But, at the same time, it's important to bring light to the lack of funding and subsidies for trans people to undergo these surgeries and processes as they're perceived by governments to be 'cosmetic', when for many they are in fact necessary. When writing Kaleidoscope, I was torn as to which of these I 'should' be representing.
It's easy to tie yourself up in knots trying to write The Definitive [insert issue] Narrative. You will find yourself asking questions like "can I depict this character doing this stereotypical thing people associate with this identity? What if people think I'm saying that all people of this identity do this?"
You will find yourself trying to write perfect, unproblematic characters who come pre-loaded with a lesson in Identity Politics 101 and who never say anything controversial, or wrong, or human.
People are problematic. Even oppressed people. That may seem like a simple thing to say, but it's a common misconception, and one that has bled perniciously into fiction. As you may know, humans are not simply outlines filled with gender, or race, or sexuality, or ability. We mess up.
Remember. You cannot write The [insert issue] Narrative. It is impossible. Simply by telling an experience responsibly and with honesty, you are doing so much more.
Sure, you're going to leave some gaps. You'll write characters that some people will take issue with or not fully understand. That's okay. In fact, that's great. The more honest and flawed characters that exist on axes of oppression, the more others may be galvanised to create their own.
2. You will be asked what you write about other than [insert issue]
A couple of people who have seen or heard my writing in various places have, I'm told, asked friends of mine: "I feel like Charlie writes too much about trans stuff. I know it's important but it seems like he uses it as a crutch, like, he relies on writing about gender too much."
The first problem with this comment is that it seems to operate under the illusion that 'trans stuff' has somehow saturated the media or become in any way commonplace. The second is that in implying that I should write about 'something else' that isn't 'trans stuff', trans people are set apart from the rest of society as their own Very Special Issue.
The sentiment here is that 'trans stuff' is something you only really write about once to fill your diversity quota, before going back to writing 'normal', universal things – because trans people are not normal, nor are they in any way relatable, apparently.  This is the reason why we end up with so many Very Special Episode-style trans representations, where a transgender character becomes a lesson through whom a cisgender, heterosexual character learns the Power of Tolerance (cf. Dallas Buyers Club, The Crying Game, Boys Don't Cry, Transparent, Glee, 52 Tuesdays, I could go on). The bulk of current trans representation seems to be an exercise in diversity quota filling, seen as something we can do once and then not feel guilty about any more.
To say that any oppressed person uses their identity as an 'easy' way to find creative fodder or get work noticed, is a colossal misunderstanding of the energy and struggle it takes to write about your own identity. It is difficult, and often painful, and comes with no short amount of struggle and setback.
3. You will become the [insert issue] friend (if you aren't already)
Every time I publish a piece on queer or trans representation, inevitably someone I barely know will message me out of the blue saying words to the effect of "hey! how have you been? we haven't seen in other in a long time but I really loved your article. I was just wondering what you think about [trans/queer issue]?"
I also know people in my everyday life who have only ever taken the time out to message or talk to me when they have some confounding quandary about the nature of gender identity, or the politics of autonomous casting, or how they should treat their relative who's just come out as transgender (pro tip: don't be a jerk and you'll probably be fine), or occasionally what I think about issues of identity politics that have nothing at all to do with gender or sexuality.
I have jokingly referred to myself as a 'queer oracle' or 'token trans' in numerous circles, but the fact is there's more truth to those labels than I want to acknowledge.
Presumably, if you want to make work about [insert issue], you're comfortable talking about it with people, to a certain extent. The difficulty is, however, that people begin to see you as a full time educator, dispensing nuggets of simplified wisdom about the intricacies of your experience or others'.
You have a choice here. You may see it as your responsibility to answer these questions, you may even enjoy doing so. But you do not owe people your time or energy when you are already devoting time and energy to creating work that exists in part to help them understand. You don't have to tailor your work or your thinking to them, nor do you have to be a spokesperson for your community. And oftentimes you can't be, because identity and discrimination are far more complex than any individual's experiences can account for. Remember that you have the choice, and that you are more than a walking talking outline filled with oppression.
Charles O'Grady is a student, poet, playwright, and jack of multiple other trades. He is also good at bowties, bad at feelings, and available for dates. Follow him on Twitter: @charmandrogyny.
Kaleidoscope is on now until Friday, 4th March at the Kings Cross Theatre. More information is here. Part Two of this guide can be read here. 
<! -- WIDGET HERE FOR BUY ARCHER -->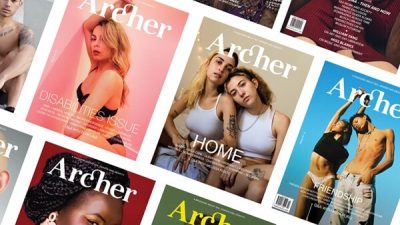 HELP KEEP ARCHER MAGAZINE AFLOAT!