Queer fashion files: 'Made in Heaven' by Chi Montmorency
By: Hailey Moroney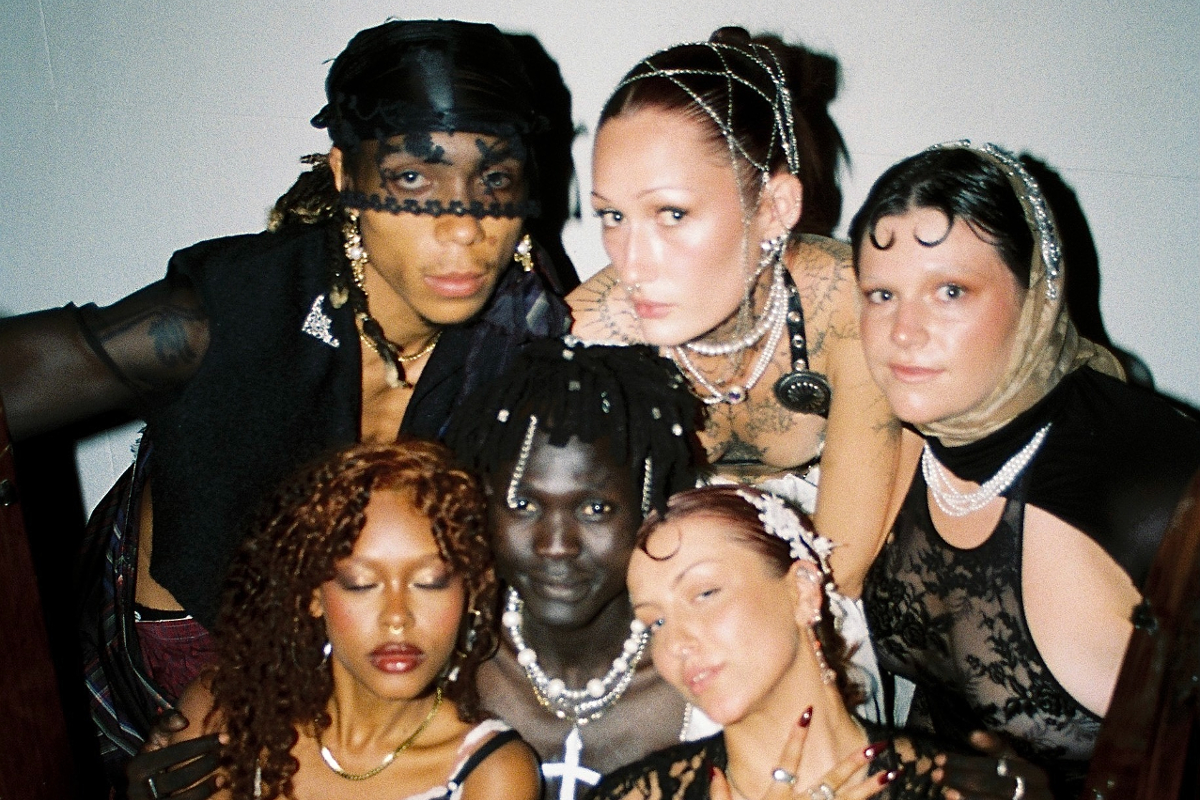 Welcome to Archer's queer fashion files! Each month, we'll interview queer trendsetters and tastemakers, showcasing the diversity and talent of the fashion world. You can check out all episodes of our fashion files here.
In Episode 1, Hailey Moroney chats to Chi Montmorency about their label, Montmorency, and the launch of their first collection of garments, Made in Heaven.
Hailey is Archer's image curator and digital specialist. Chi (they/them) is a Naarm-based fashion designer and tattoo artist. Their designs and work are informed by a number of cultural and social influences. They recently launched their debut collection centred around headpieces – and in a church, no less.
Hailey Moroney: Hi Chi! Thanks for chatting with me today. Let's jump straight into the questions. If a total stranger viewed your collection, what would your dream interpretation of the garments be? 
Chi Montmorency: There are endless components of interpretation relating to the collection and the final runway moment. I keep finding new ones every day. I'd rather leave interpretation up to the spectator. Indulge in the collection how you wish. If I had to pinpoint one interpretation though, it would undeniably be bridging the gap between tattooing and fashion: adorning the body.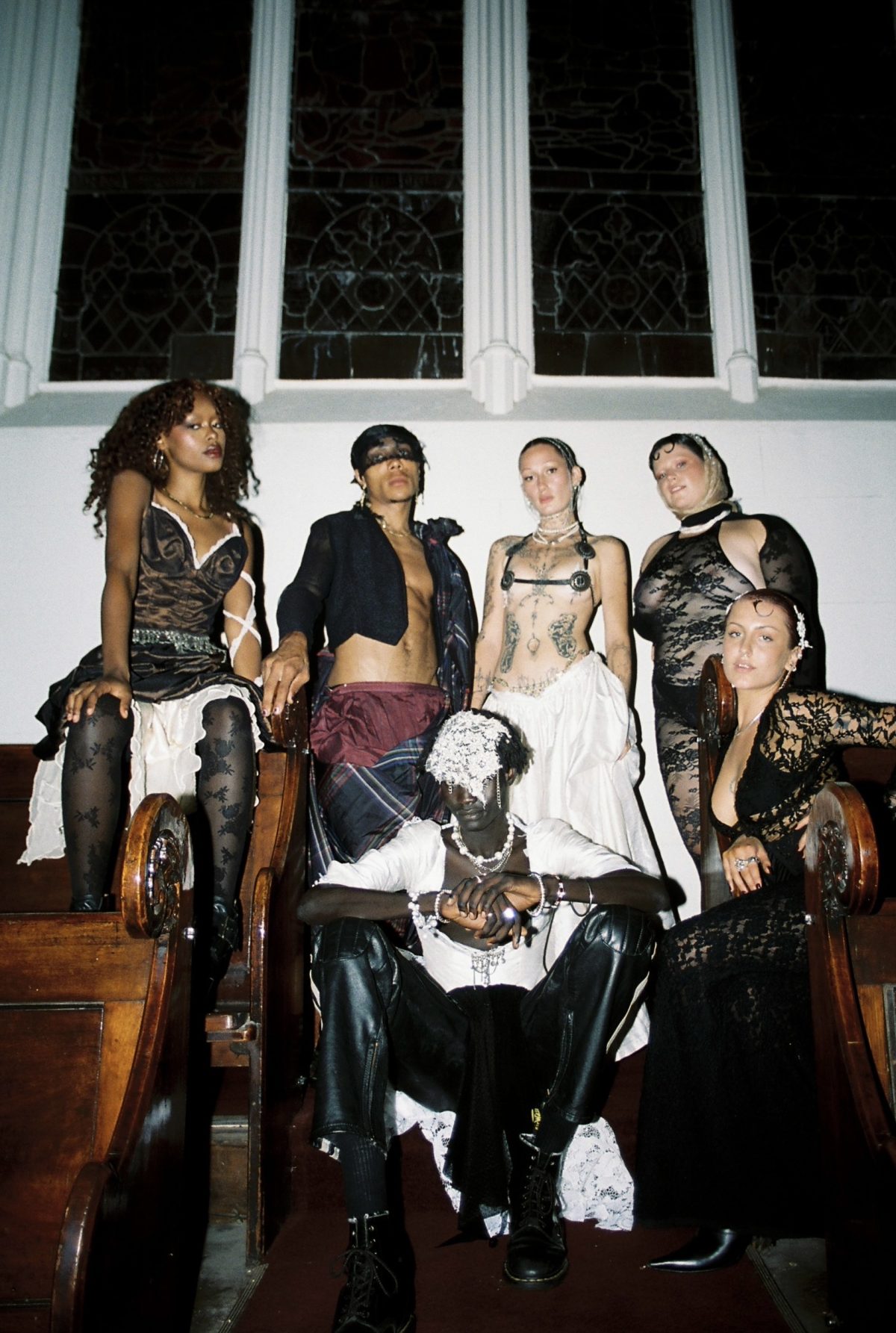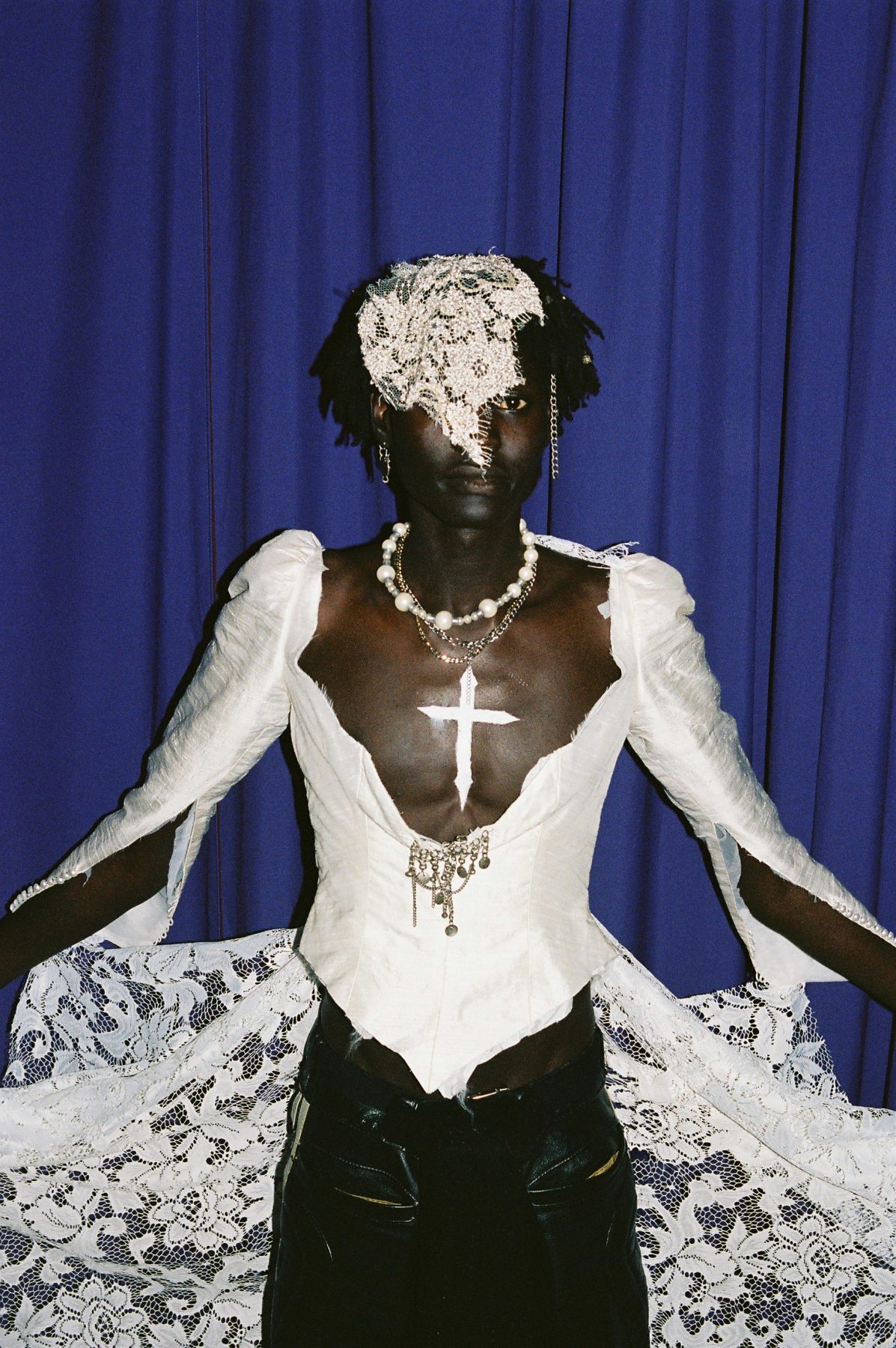 HM: How does your gender identity inform your designs? 
CM: My gender identity informs my designs in a way that's expansive. I have come to surrender the traditional gender values internally and now through my art. This doesn't mean abdicating the idea of gender entirely or being genderless, but rather gender full. We didn't so much bring gender into the conversation for decisions towards the collection and runway – it was more about what looked best on whom.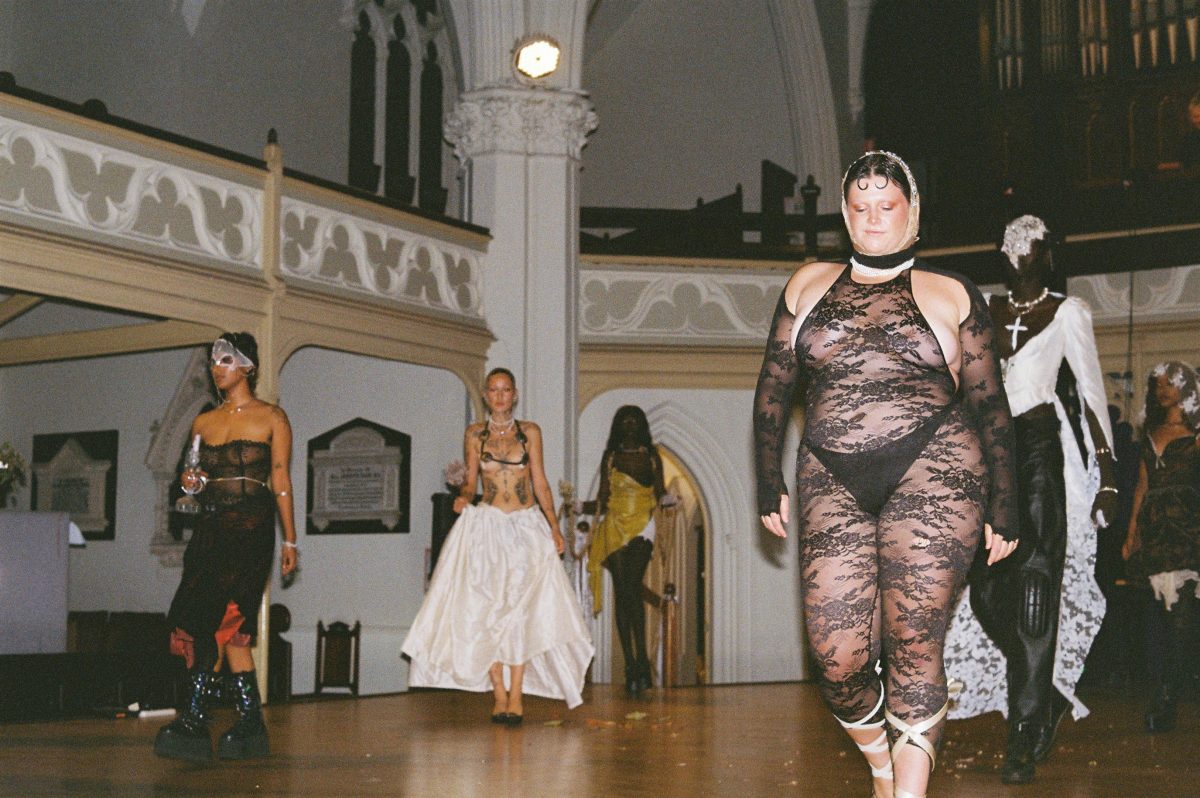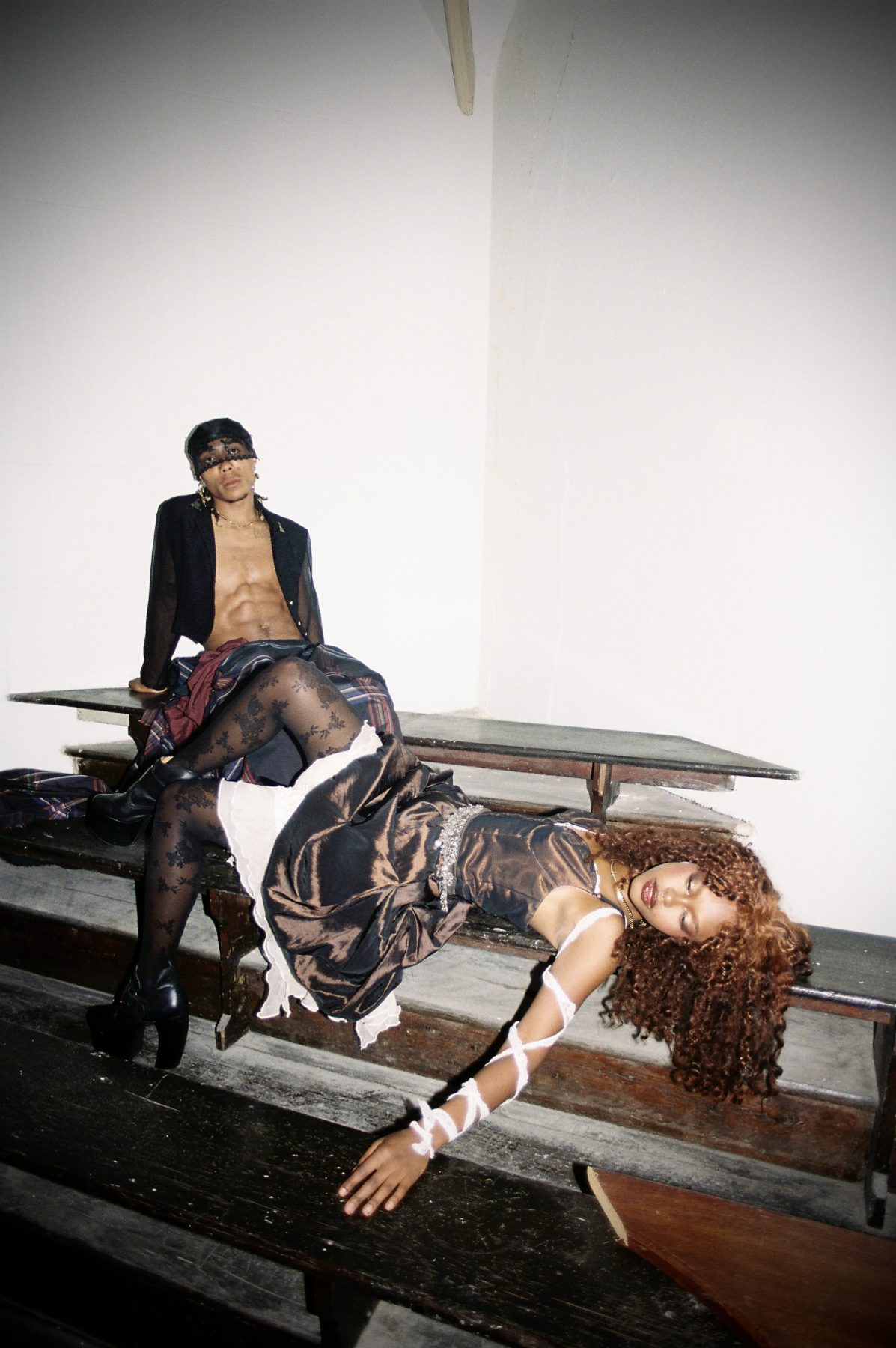 HM: So, Made in Heaven was your debut collection launch. Can you tell us about why you chose a church as the launch venue?
CM: The first option wasn't a church. We found this venue after we had already started planning. But it just fit the vision, the clothes and the feeling of wanting to go out with a bang for the first event. 
We wanted to make a statement, and to create a bit of shock too. It then dawned on us that maybe we were creating space for queer people in the church where they hadn't been welcomed previously. Churches aren't exactly known for holding space for people who live outside their outdated mindset. Despite this, we were very lucky to have open, lovely people involved in liaison with the venue.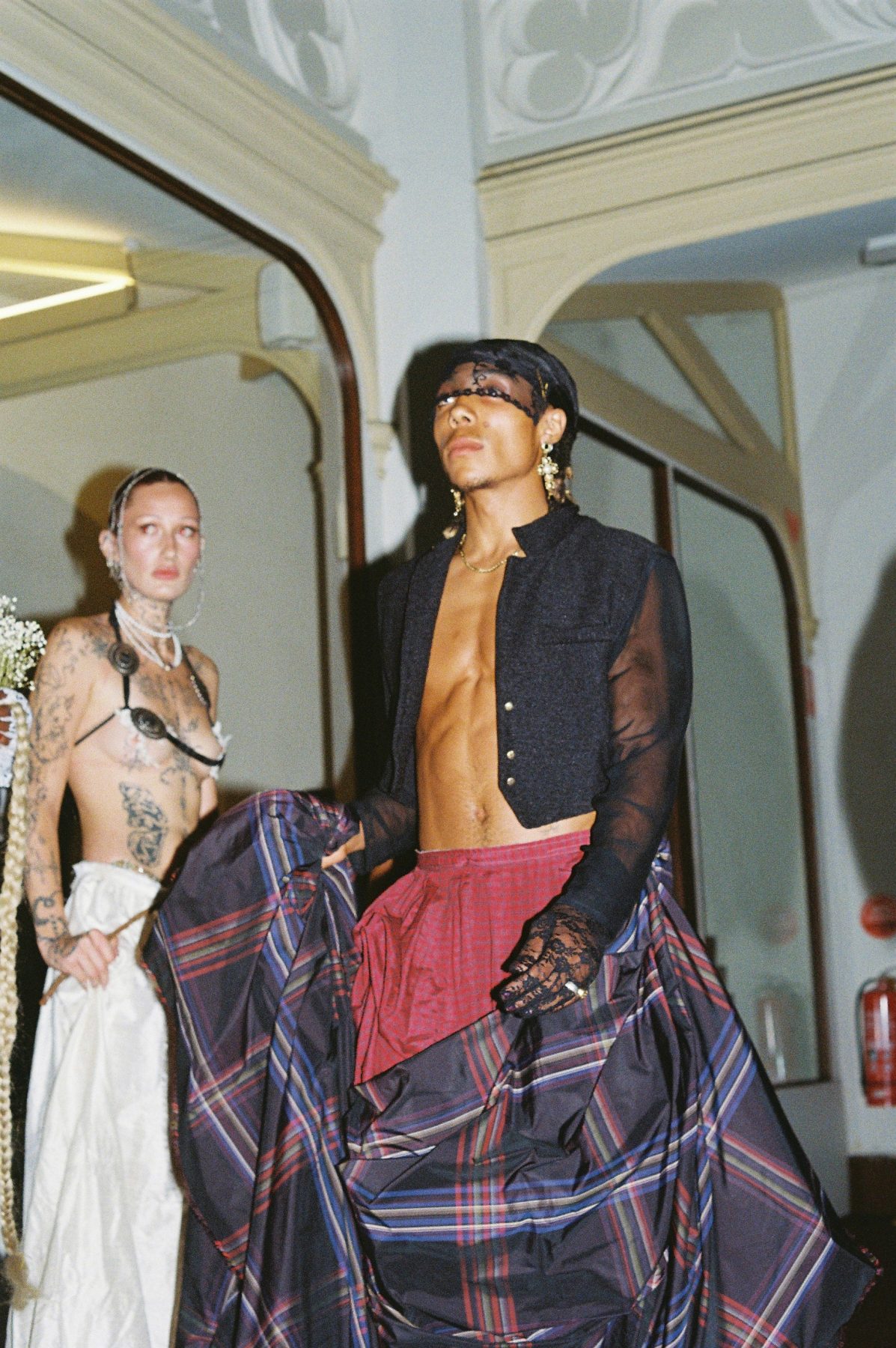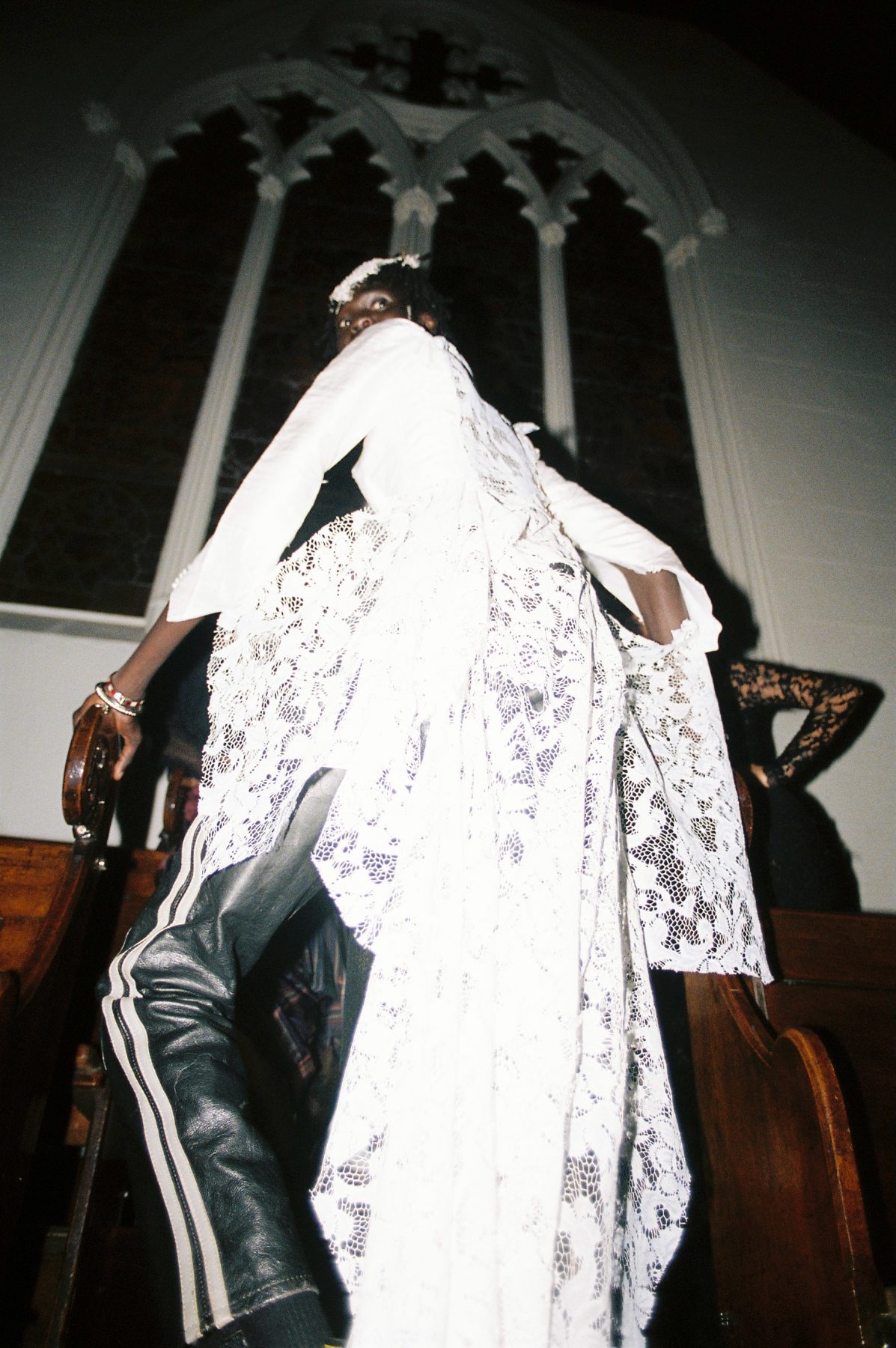 HM: What change do you want to inspire with Montmorency in the fashion industry? 
CM: I want to foster another extension of non-conformity against the boring old binary we're used to when it comes to clothes. I want people to feel powerful above anything else: regal, risqué and sacred are the key words that come to mind.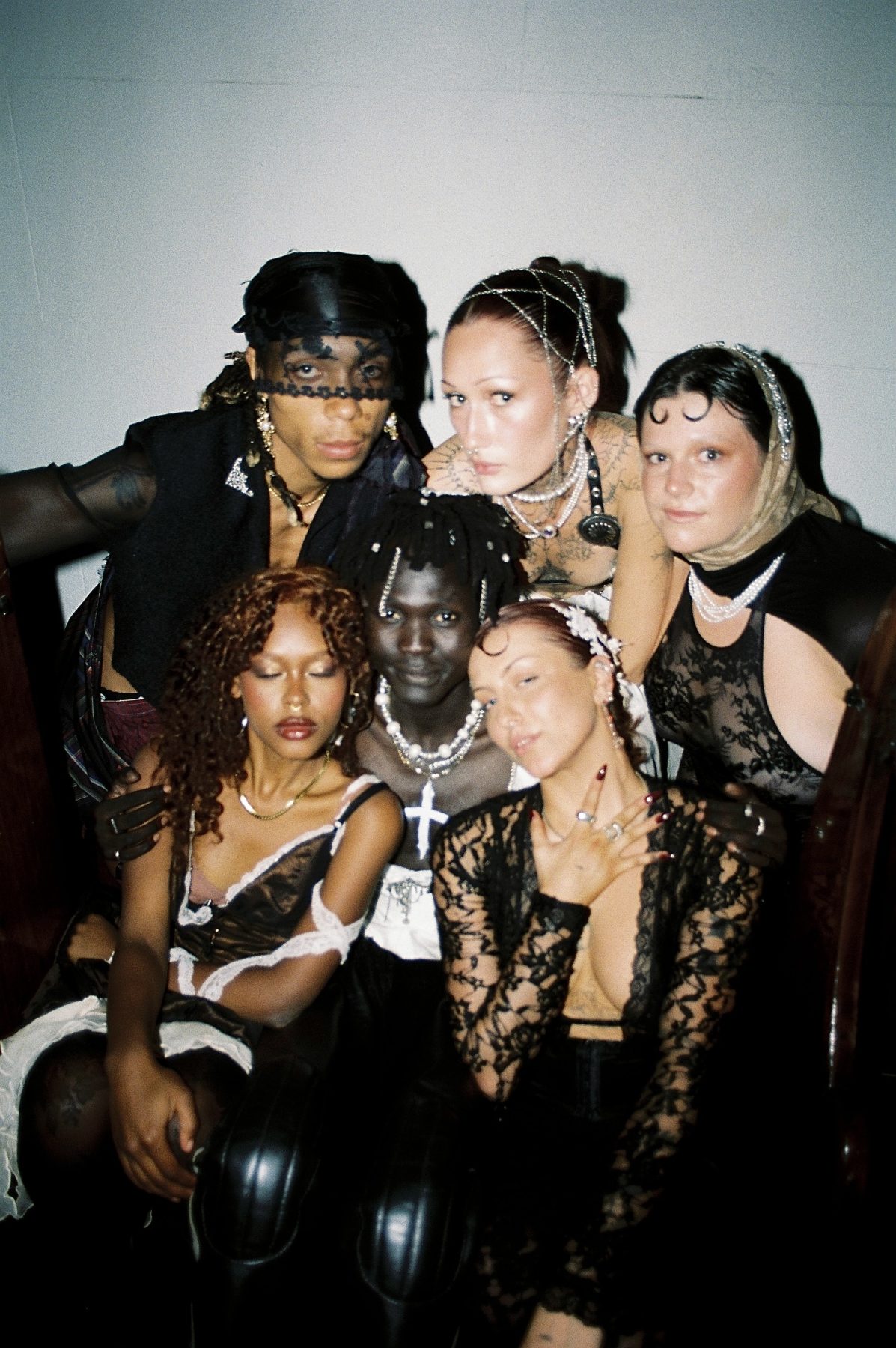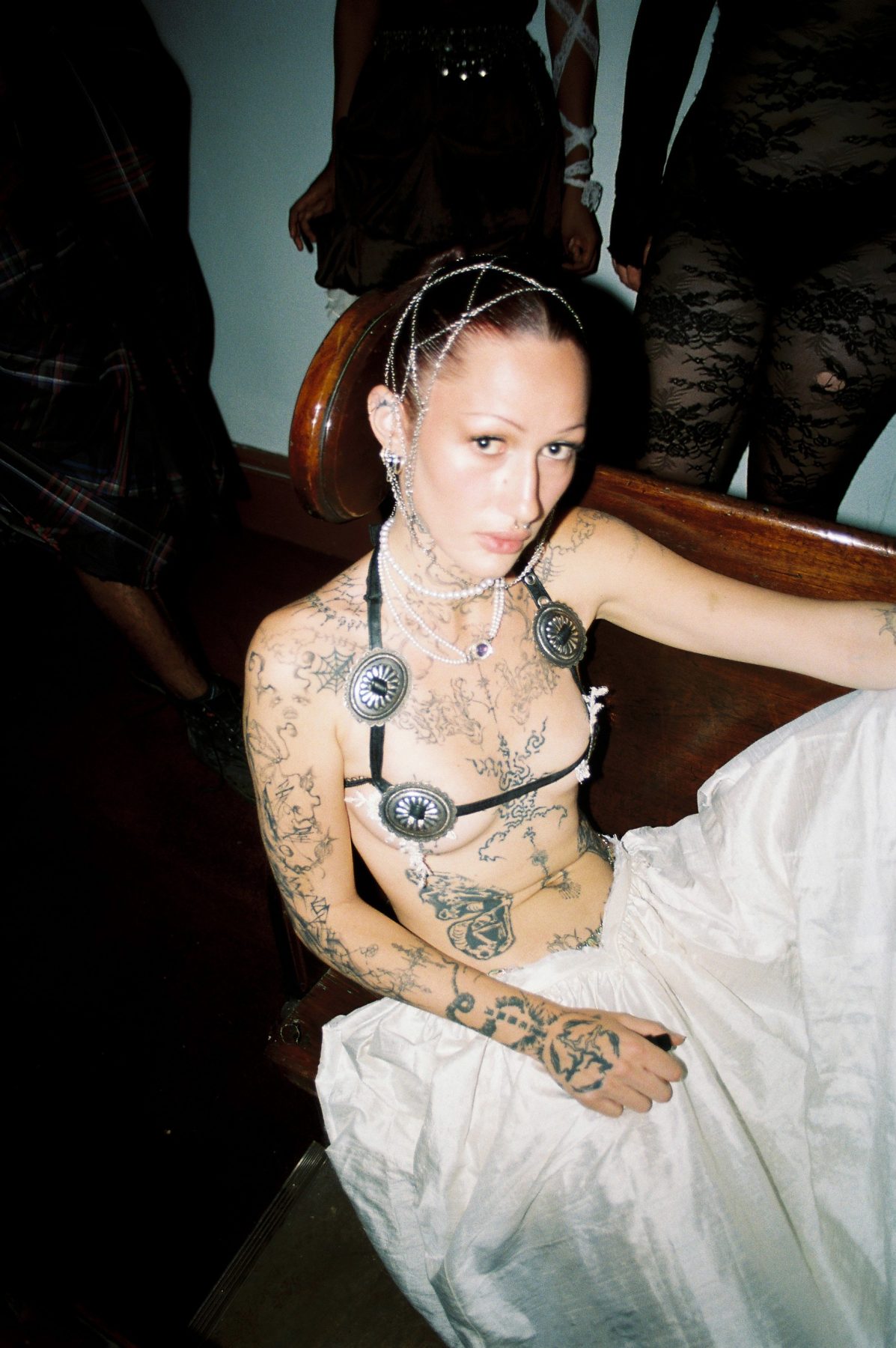 HM: Who have been some of your biggest inspirations in terms of your identity and your career?
CM: I draw inspiration from everywhere; it's not necessarily from one specific person. My main inspirations have been art movements, exhibitions and environments I've been in. My dreams also have a huge impact on what I create. Being in touch with my dreams helps me solidify decisions for my creative process. 
Another big source of inspiration comes from surrounding myself with driven, hardworking, collaborative and visionary people who live their art unapologetically. This motivates me to keep doing what I do.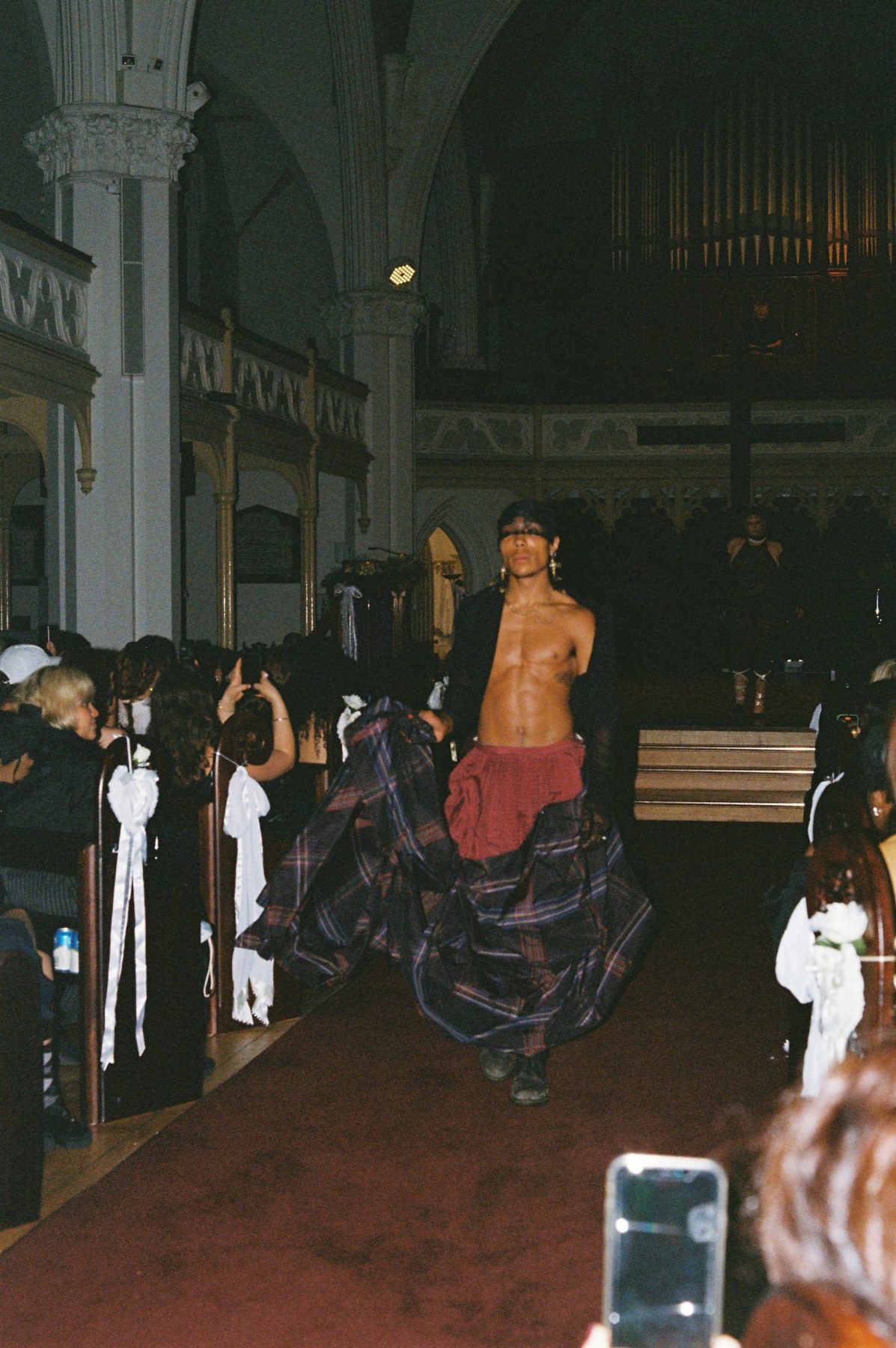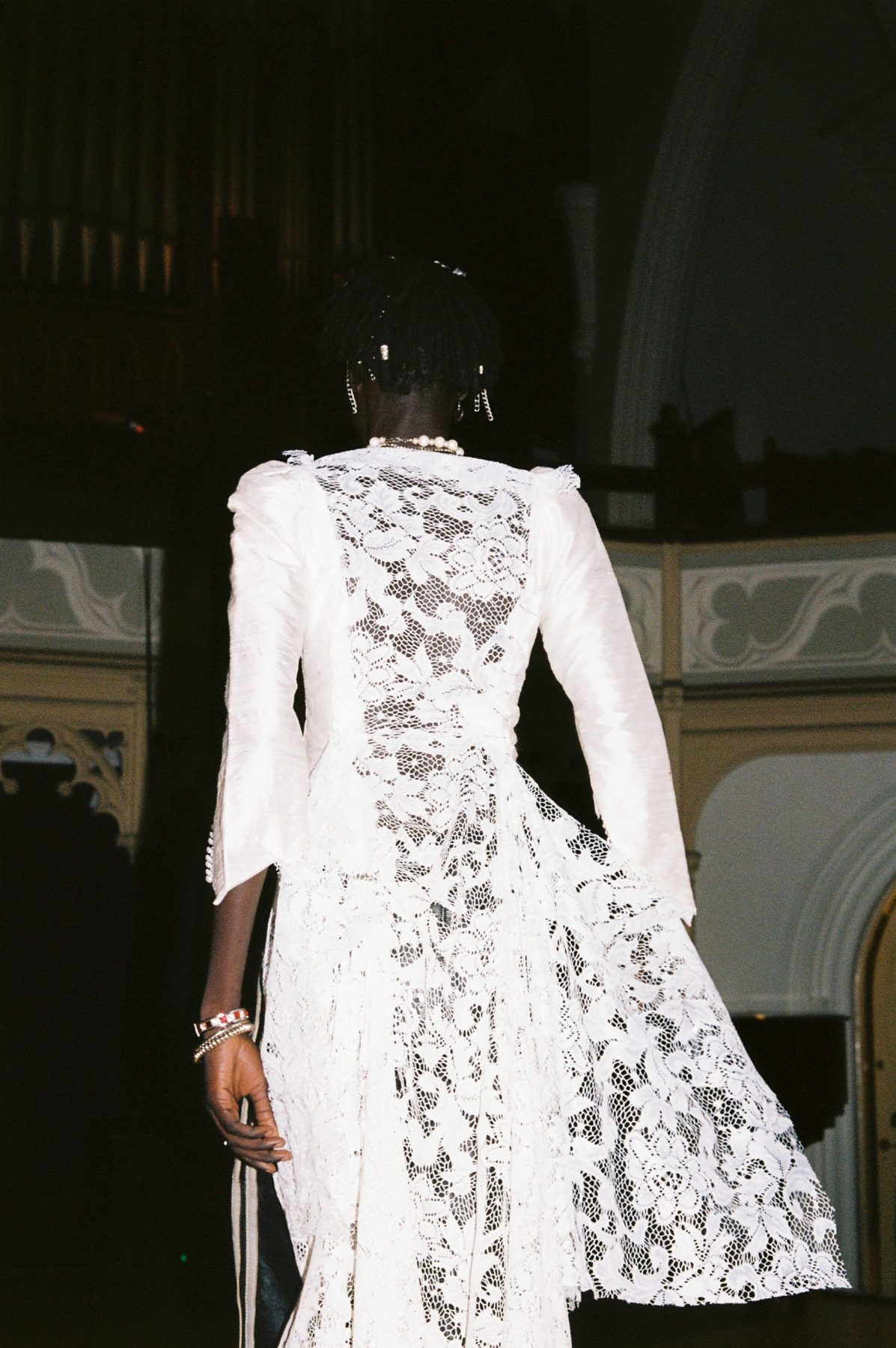 HM: Lastly, tell us, what's next for Montmorency?!
MC: I want to keep an element of surprise… but expect exciting collaborations, a new Autumn/Winter collection and more events. Keep an eye out! We're actually having a Tattoo Flash Day in May based on the Made in Heaven event, so you'll be able to get permanent sexy and gothic images for your skin.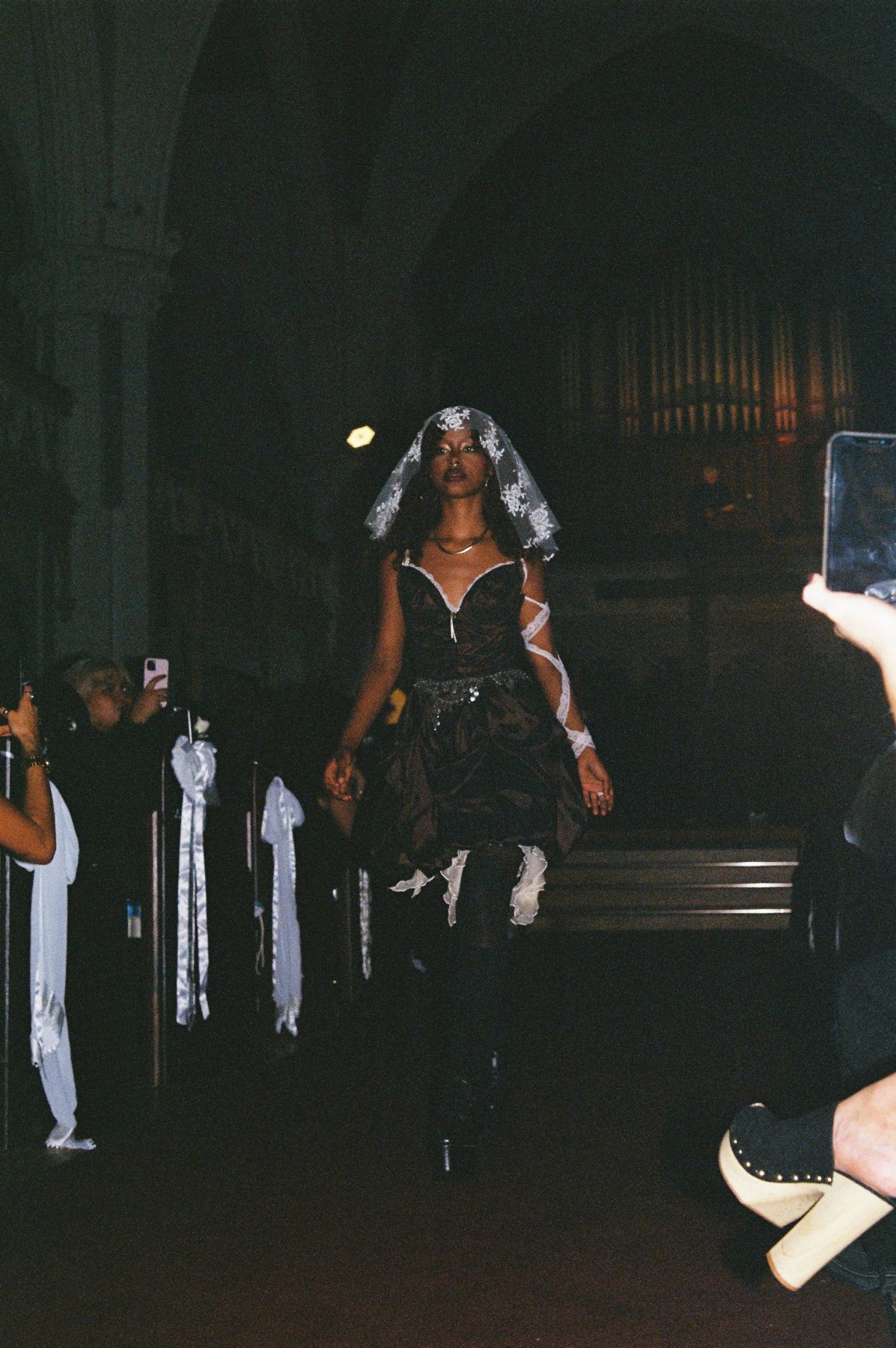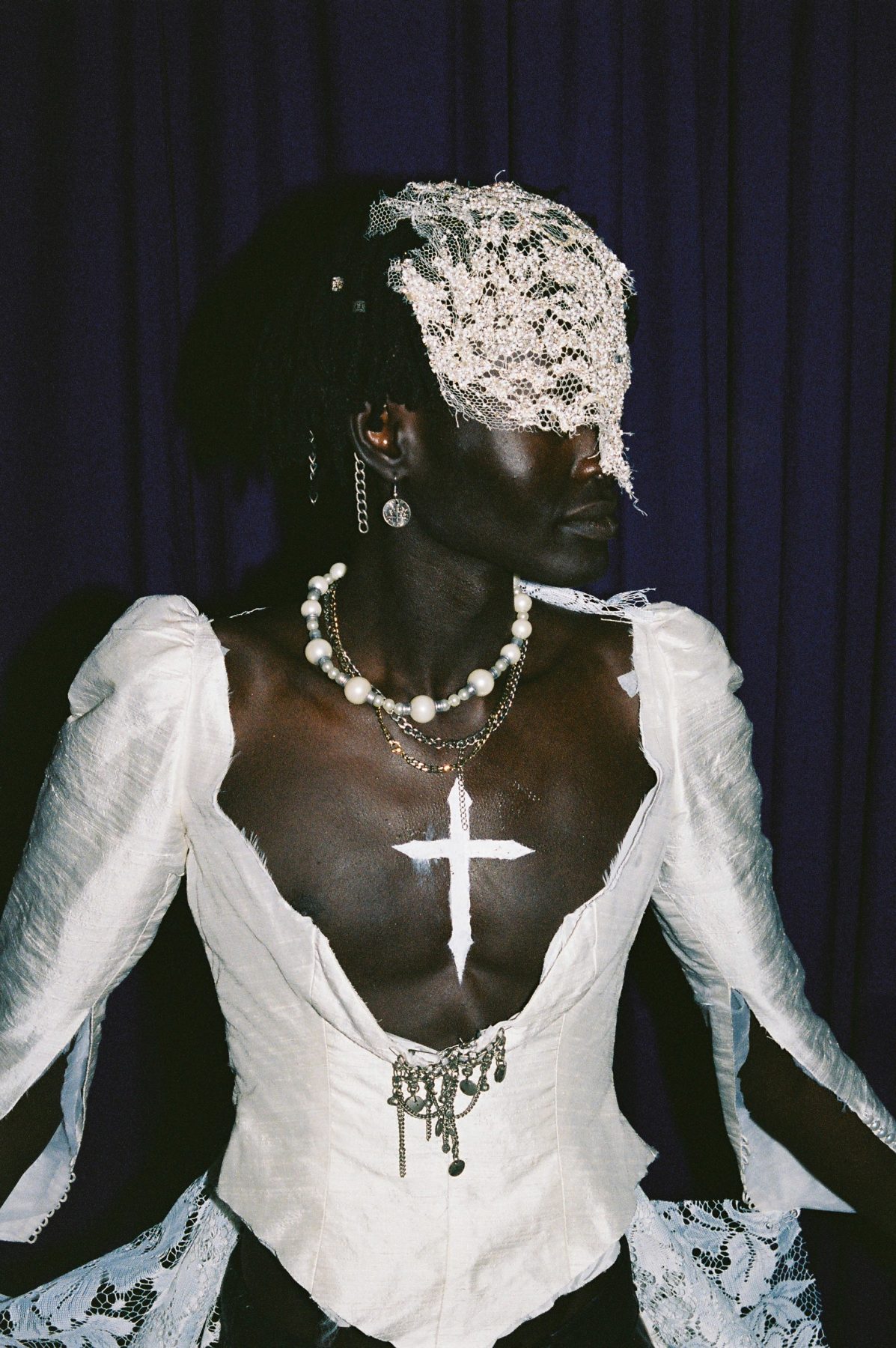 You can stay up to date with Montmorency on Instagram.
If you want to pitch an idea for Archer's queer fashion files, email pitch@archermagazine.com.au with 'QUEER FASHION FILES' in the subject line. You can check out the rest of our fashion files here.
Hailey Moroney is a photographer, entrepreneur, and digital marketing specialist based in Naarm (Melbourne). Since 2018, Hailey has been on the design team at Archer Magazine, the world's most inclusive publication about sexuality and gender, curating images and managing the magazine's Instagram channel. Hailey runs Bedford Studios, a vintage and upcycling studio that is size and gender inclusive. Hailey's interests include vintage cars, cowboy boots and her three-legged kitten, Puzzles.
<! -- WIDGET HERE FOR BUY ARCHER -->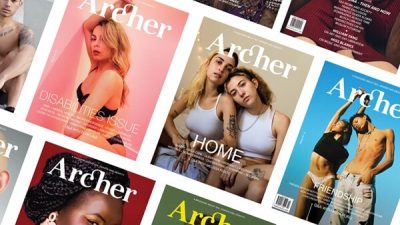 HELP KEEP ARCHER MAGAZINE AFLOAT!