Archer Asks: YUCK Circus on queer art and drunken nights out
By: Georgia Deguara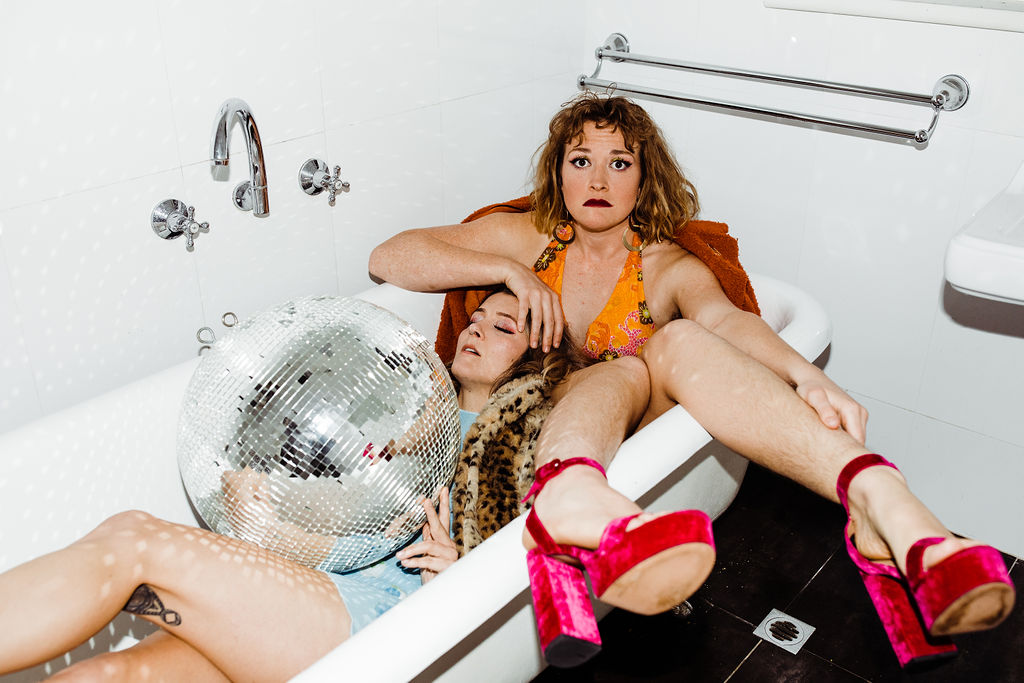 Jessica Smart and Ella Norton are core artists in West Australian-based company YUCK Circus. YUCK Circus is an all-female performance company. Onstage, behind the tech desk, in a creative or managing role – it's all about providing a space for femme-identifying individuals to create and share their stories.
In this interview, Jess and Ella talk about to YUCK Circus director Georgia Deguara about their show Off Chops, on now at Melbourne Fringe.
Image: YUCK Circus. Photo by Red Eclectic
As Director of YUCK Circus, I don't often have as much time as I'd like to sit with my cast and reflect on our work. Being a regionally based independent artist influences my capacity, resources and output. Thanks to Archer, this interview was a great opportunity to reflect on our successes, on our show and on its impact.
Georgia Deguara: As your first self-directed work, why did you make Off Chops? What's it all about?
Ella Norton: We made Off Chops as a general love letter to the night out that everyone has either had, witnessed or cleaned up after. 
It's about the absurdity of nightclub and party culture that sees you feeling the worst you've ever felt afterwards, and then gallantly repeating the next weekend. Whether you've been that person staggering home in a dress that isn't keeping all your parts where they should be, or you've walked through the city on a Saturday night, everyone can relate to the tragic excellence and chaos of a messy night on the town. 
Jess Smart: Originally, we made Off Chops as a contingency for COVID. We were stranded in Western Australia, and none of our other YUCK Circus teammates could join us for Fringe 2021. As it turns out, it's now my favourite show to perform. It's intimate, joyful and absurd.
It was so much fun, and honestly, the show wrote itself. Creating this show with Ella was effortless. I think because we wrote from past experiences – either lived or witnessed – I really felt like we had captured something special. 
Something I really enjoyed was incorporating magical moments into the show, things that might only happen in the dance movies of our dreams: synchronised dancing, makeover sequences and smoke machines galore.
GD: How did your sexuality influence the work? Does that influence how you create?
JS: I don't think that my bisexuality particularly influenced my choices in creating Off Chops. However, when seeking feedback for the opening sequence, a friend suggested it had homoerotic overtones, so, I guess it did there!
That said, the relationship championed in Off Chops is more the sisterhood of friendship. The total trust we have with each other means we can say if we look shit, hold back hair, prop each other up in the shower or leave the party without so much as a second glance because our bestie is having a crap time. 
EN: I feel like this show is a homage to the platonic loves of our lives. The people that will be there with you getting ready and excited about all the cuties that you're gonna pick up that night, and who will be there with you in the Uber home, having picked up zero cuties except for each other off the bathroom floor. 
I came to sex and romance later in teen-hood, and didn't really discover my sexuality until a few years after. My friendships were what bolstered me through the insecurity that stemmed from that. In many ways, my friends were the first loves of my lives, and the most important.
GD: After the award-winning, sold-out audience rampage you've been on so far, how do you feel about bringing the work to Melbourne Fringe for the first time?
EN: I think the beauty of this show is how widely relatable it is. Everyone has had this night, seen this night or been glad they avoided this night. It might have been a different era or town, and the clothes and music might have been different, but the pillars of the experience are pretty universal. I've enjoyed seeing what a diverse collection of people have enjoyed this show. 
JS: Absolutely what Ella said. I truly think the divier the club, the better this show would do. The stickier the floors, the better. But what would really get me going is a tour of RSLs around Australia.
EN: It's been so great to see how much of an intergenerational appeal the show has had. We've had audience members from older generations approaching us after the show and saying things to the tune of "yikes, that took me back!". In the same moment, we've had a group of youths who are currently in the middle of that night out telling us how much they related to it. 
Overall, it's been so good to see how much joy people get from the show, and how delighted they are to see such an inglorious story celebrated on stage.
GD: Lastly, I've got to ask: favourite banger from the show?
JS: 'Don't Call me Baby' by Madison Avenue.
EN: 'Only You' by Steve Monite.
Off Chops will be at the Runaway Festival Park, at Queen Victoria Market, 6 – 20 October, for Melbourne Fringe. Tickets are available online via the Melbourne Fringe website.
<! -- WIDGET HERE FOR BUY ARCHER -->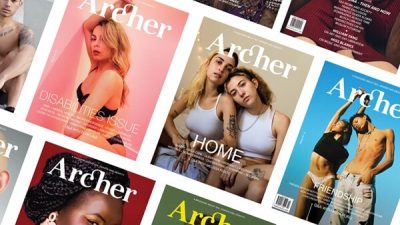 HELP KEEP ARCHER MAGAZINE AFLOAT!