Queer intimacy and community: Q&A with Spyros Rennt
By: Christopher Boševski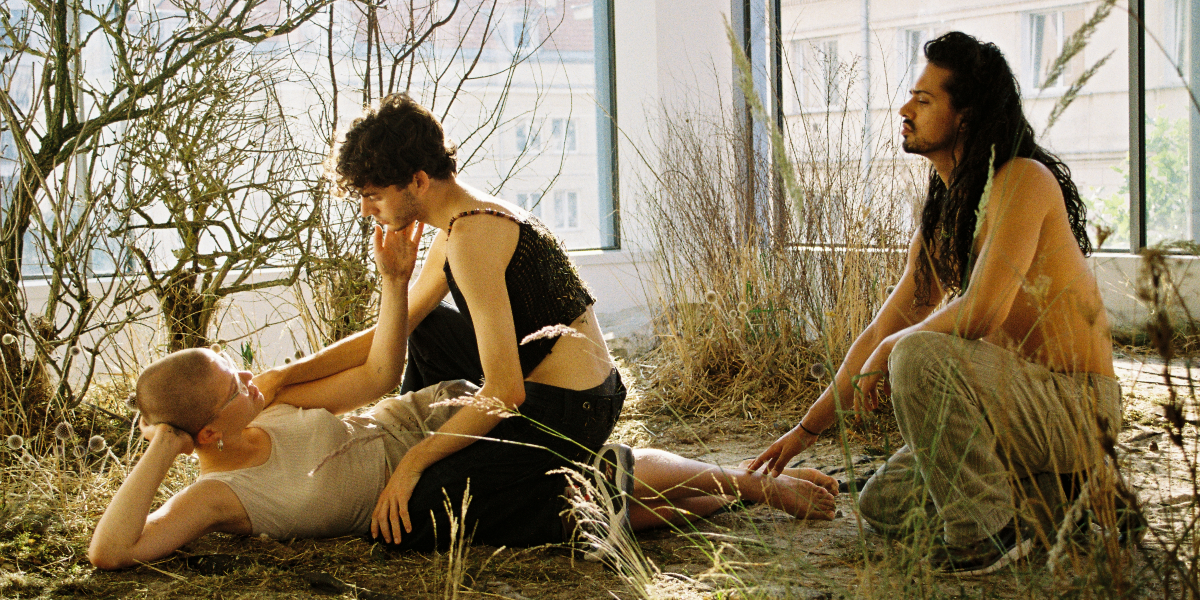 Spyros Rennt is a Berlin-based artist and photographer, originally from Athens, Greece. His work starts as a personal documentation but extends to a documentation of the queer community that surrounds him. He has exhibited his work worldwide and published two photography books, Another Excess in 2018 and Lust Surrender in 2020.
In this interview, originally published in Archer Magazine #15, the FRIENDSHIP issue, Spyros Rennt talks to Christopher Boševski.
Christopher Boševski: Your work has been described as treading a fine line between voyeurism and unexpected intimacy. How would you describe your photographic style?
Spyros Rennt: Some adjectives that I think could also work are: unstaged, spontaneous, personal (as in intimate). These adjectives do not apply to all work that I create (a lot of times I turn my camera to photograph an empty space, for example), but they do apply to the images I am most known for.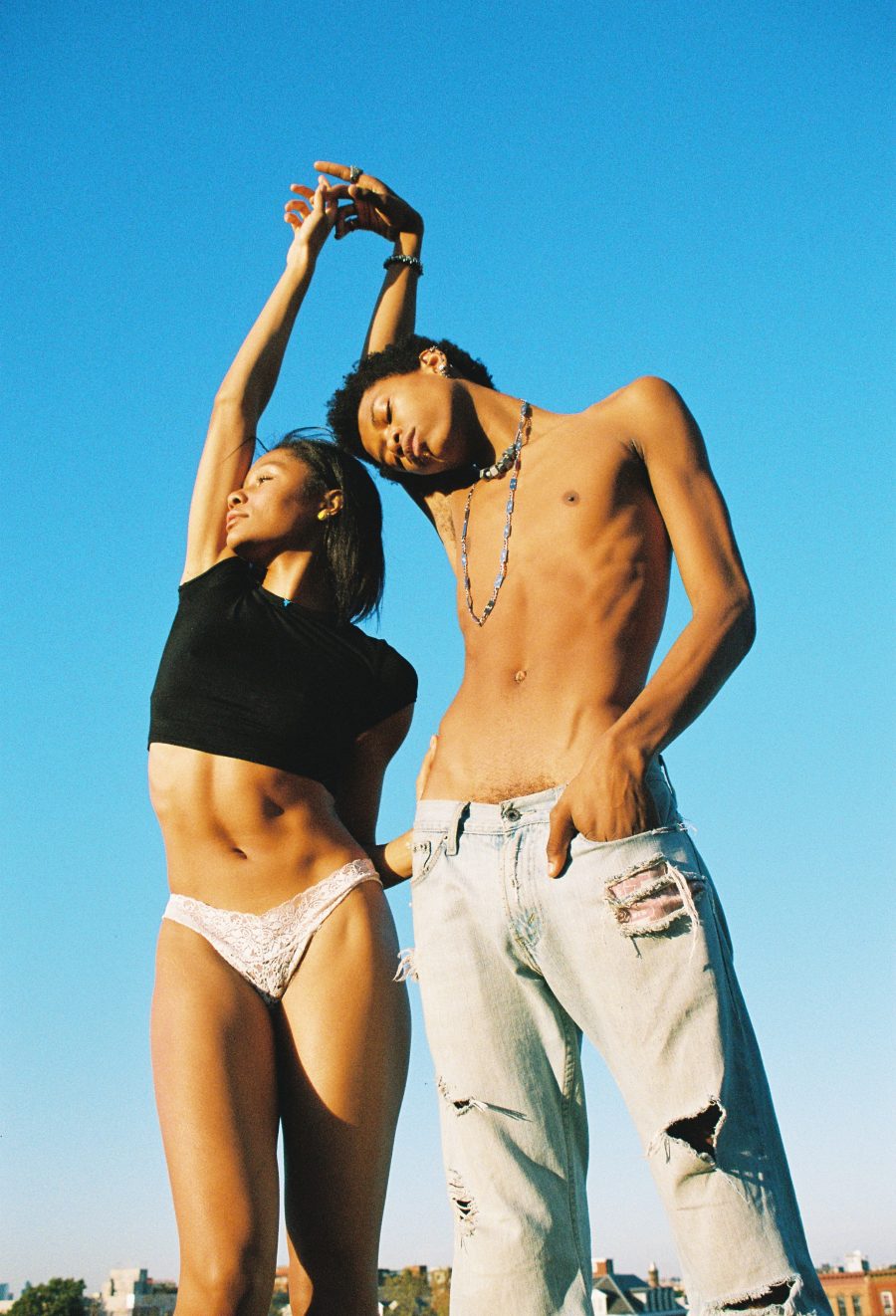 CB: Tell me a little bit about how you got interested in photography and how it's evolved.
SR: Photography had always been the art form that was more appealing to me because of its directness, but I never actually saw myself doing it. Around 2015 or 2016 I was no longer employed and spending a lot of time on Instagram, just taking photos with an iPhone 4.
People seemed to be enjoying my aesthetic so at some point in 2016 I bought first a digital and then an analog camera. The analog camera really did it for me and it all sort of rolled from there.
I have an artist friend in New York whom I asked for advice when I was getting started with photography and he just said, "Well, you need to have a body of work." So in 2017 and 2018 I shot a lot! I still carry a camera around everywhere I go, but in that era I was really passionate about it, tried different things, failed a bunch, but learned more.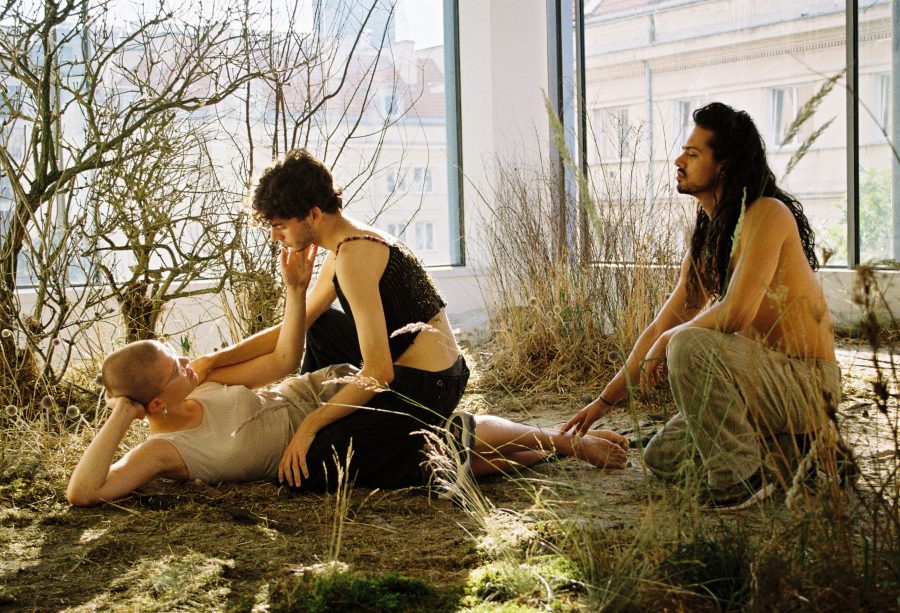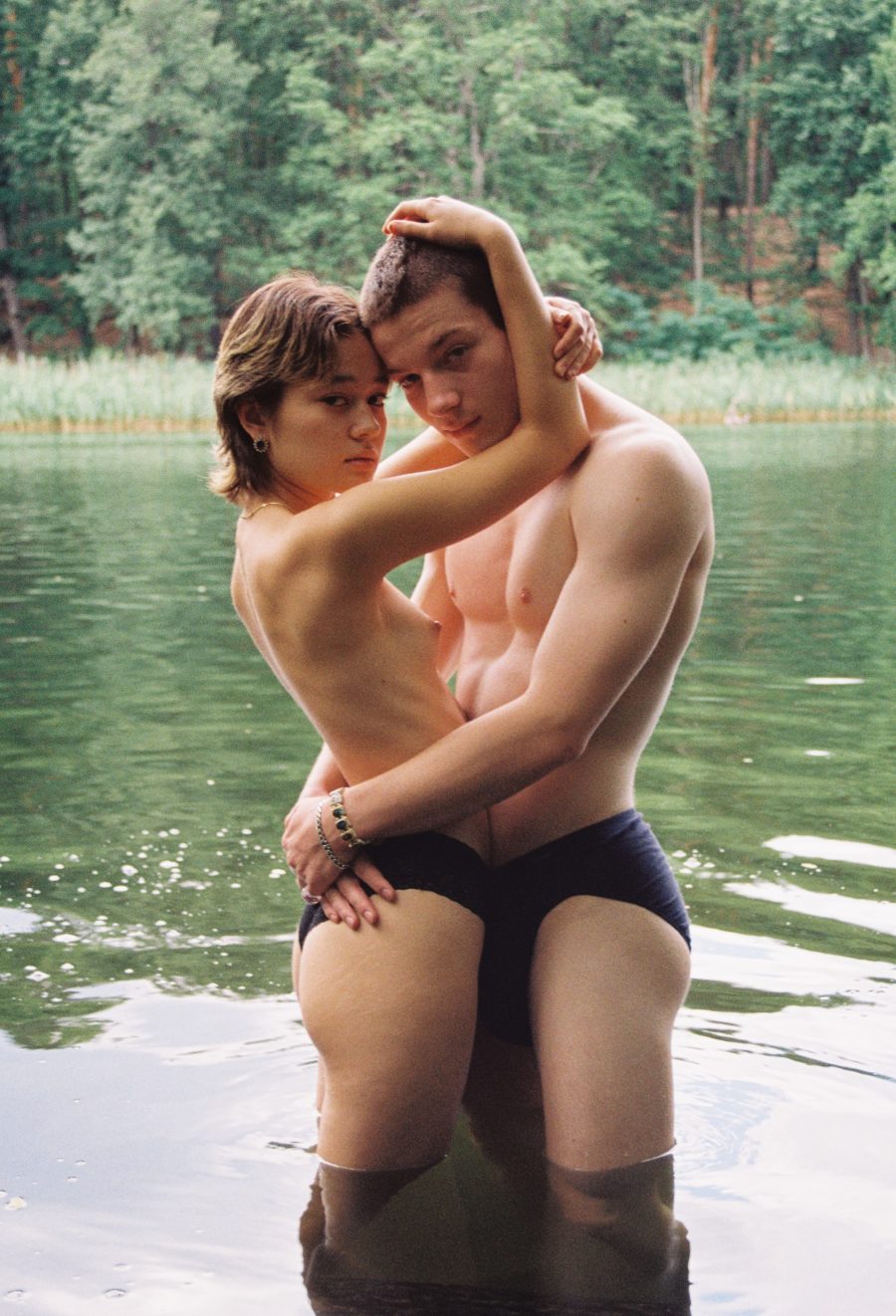 CB: You've lived all around Europe. How do you nurture the friendships and relationships you make along the way and how does this influence the art you make?
SR: The main focus of my work is a documentation of soft, intimate moments. I would not have that without my friends and the people that I have connected with in various places, not just the cities I have lived in.
A lot of times it can happen that I meet someone for a shoot without knowing them before, but instantly connect and shoot like we've known each other for years. The internet can help in that, in the sense that an Instagram profile can give you an impression of what a person is like.
Our online selves are an extension of our actual selves, so often I know what to expect from a person I meet for the first time – and they from me! It's very important to me to create an atmosphere of mutual trust and pleasantness when I shoot someone, to capture that feeling of vulnerability that I look for.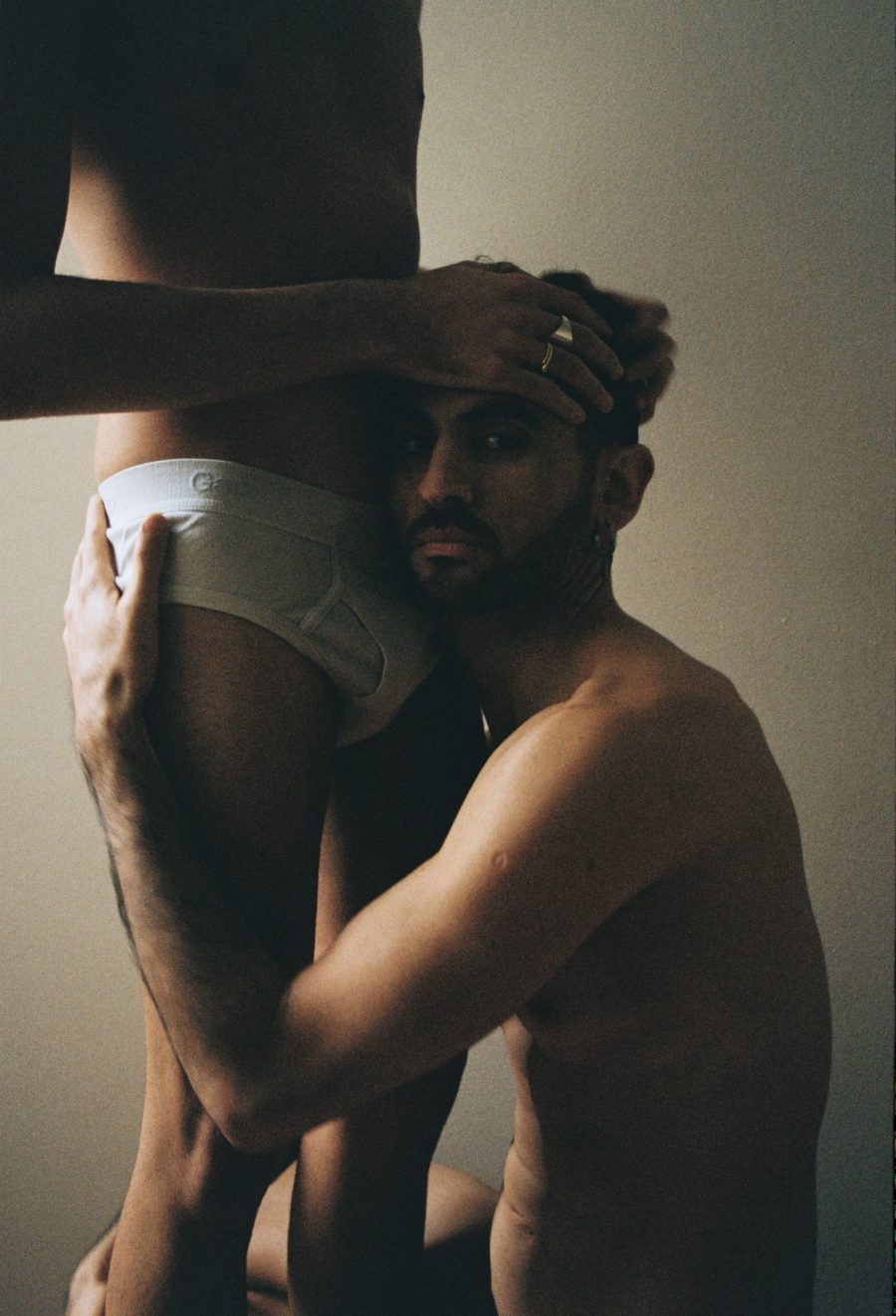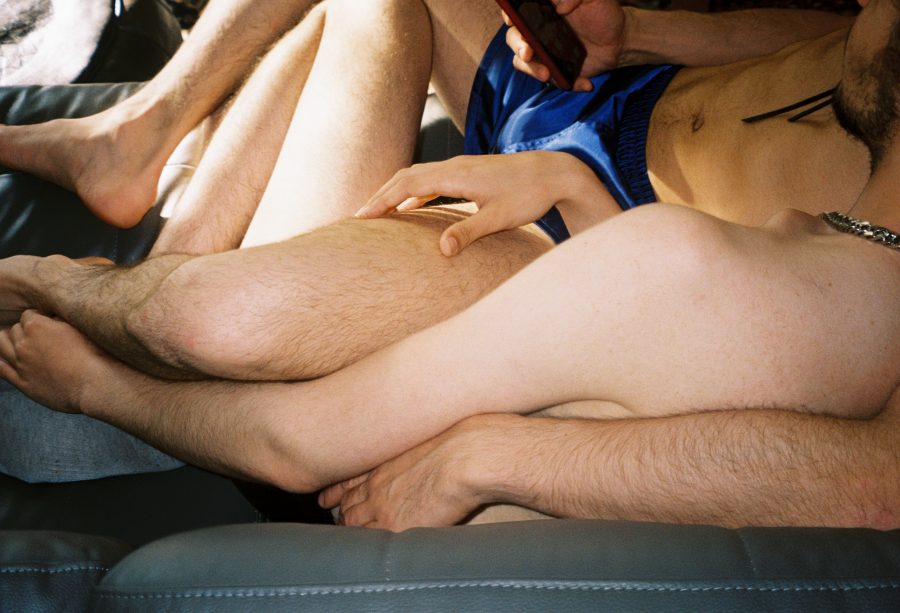 CB: Your work is a beautiful balance of friendship, intimacy and queer culture. You celebrate the human body with a particular focus on the nude male form that is so sensual and candid. This feels like a contrast to the hypermasculine portraits we see in the mainstream media. How would you describe your approach to masculinity in your photography?
SR: I really appreciate your kind words! I always seek to document my truth and produce imagery that expresses, first and foremost, myself.
I photograph the naked male form because I am attracted to it. Now, I wouldn't reject conventionally pretty masculine bodies – as a matter of fact, I shoot them often – but I do try to create images that people haven't seen so much.
This is why I am interested in this documentation of intimacy: because people don't often expect to see men looking like they do in my images. But to me and my friends and my wider queer circle, this type of expression is the norm.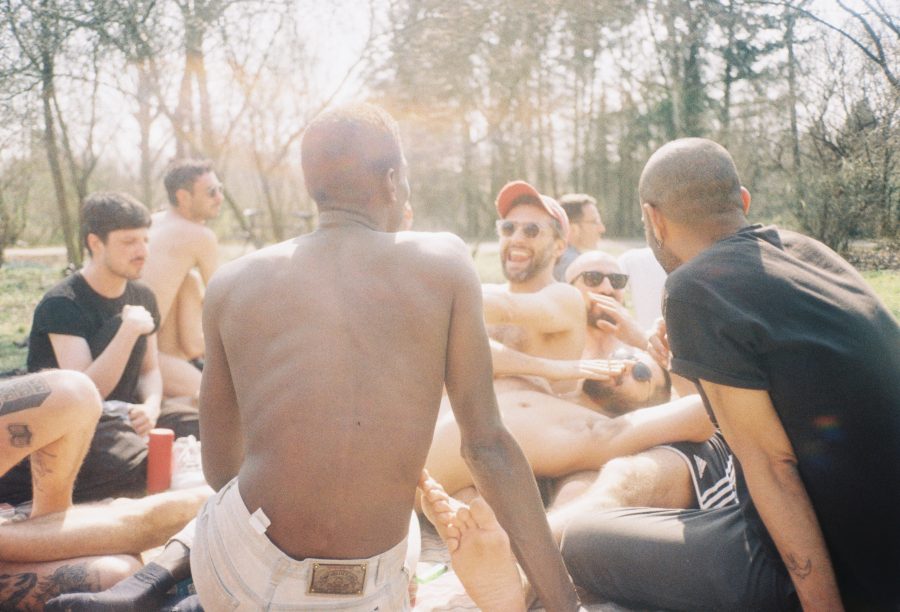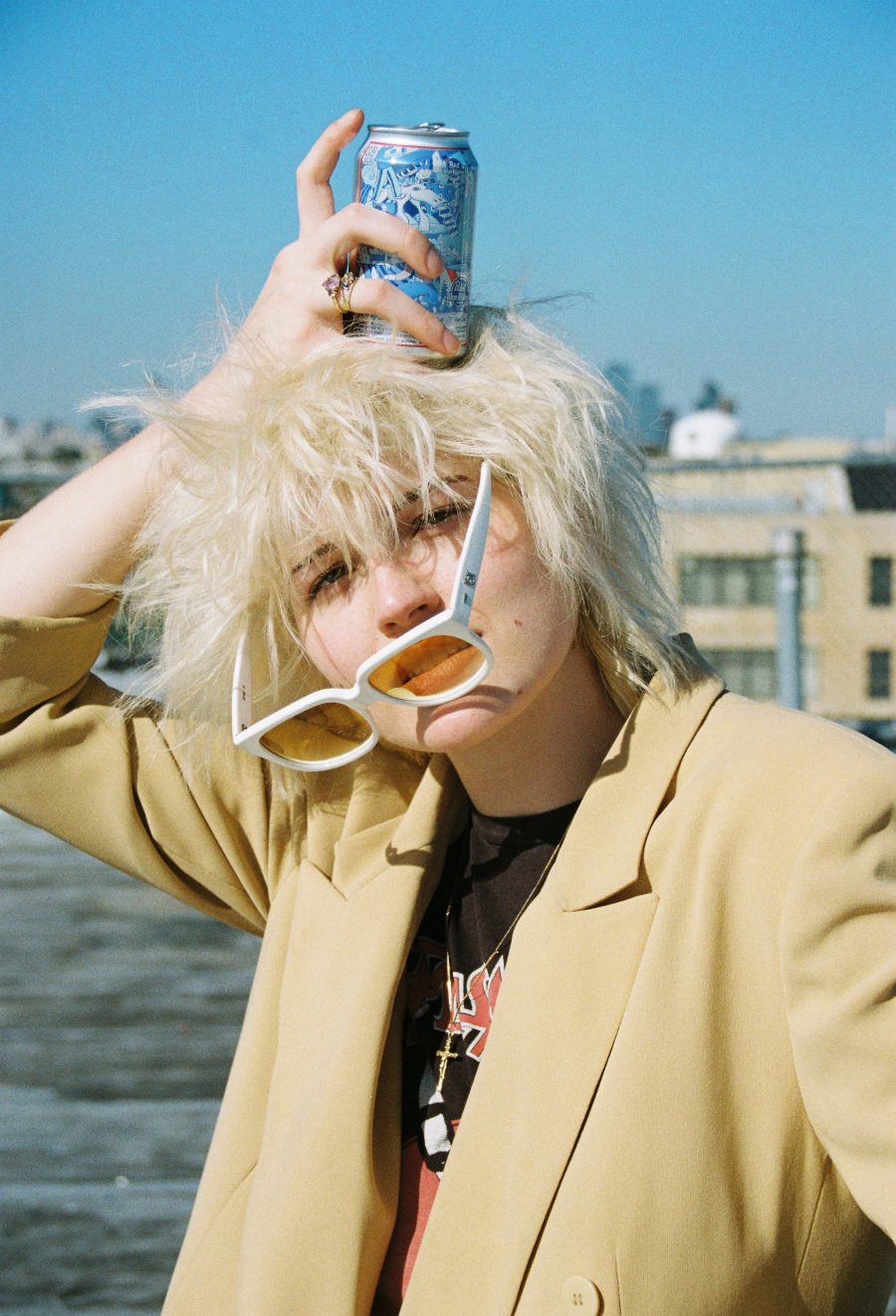 CB: You seem to explore your own sexual experiences and intimate relationships in your images, which feature a lot of your friends and partners. How do you navigate your visibility and theirs through these photographic explorations?
SR: Being a friend to a person means supporting them unconditionally. My friends know my work and know that I am passionate about what I create, and that it is something I do out of love, and thus let me capture them in a variety of moments. The same applies to my romantic partners.
As far as more casual sex contacts are concerned, sometimes they let me shoot them, sometimes they don't. A lot of times I also just want to have sex and get off without documenting the experience. In any case, I try to be respectful of people's wishes and boundaries all the time.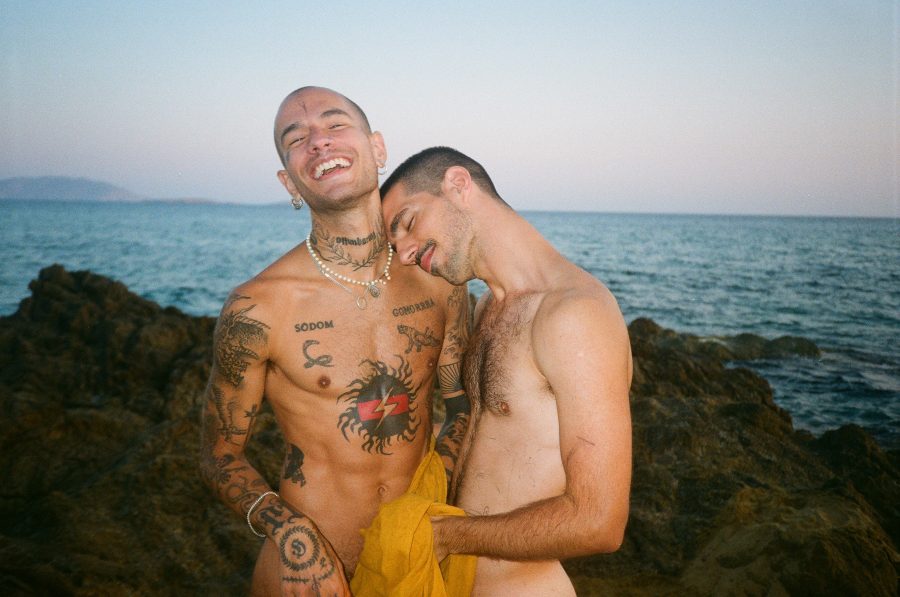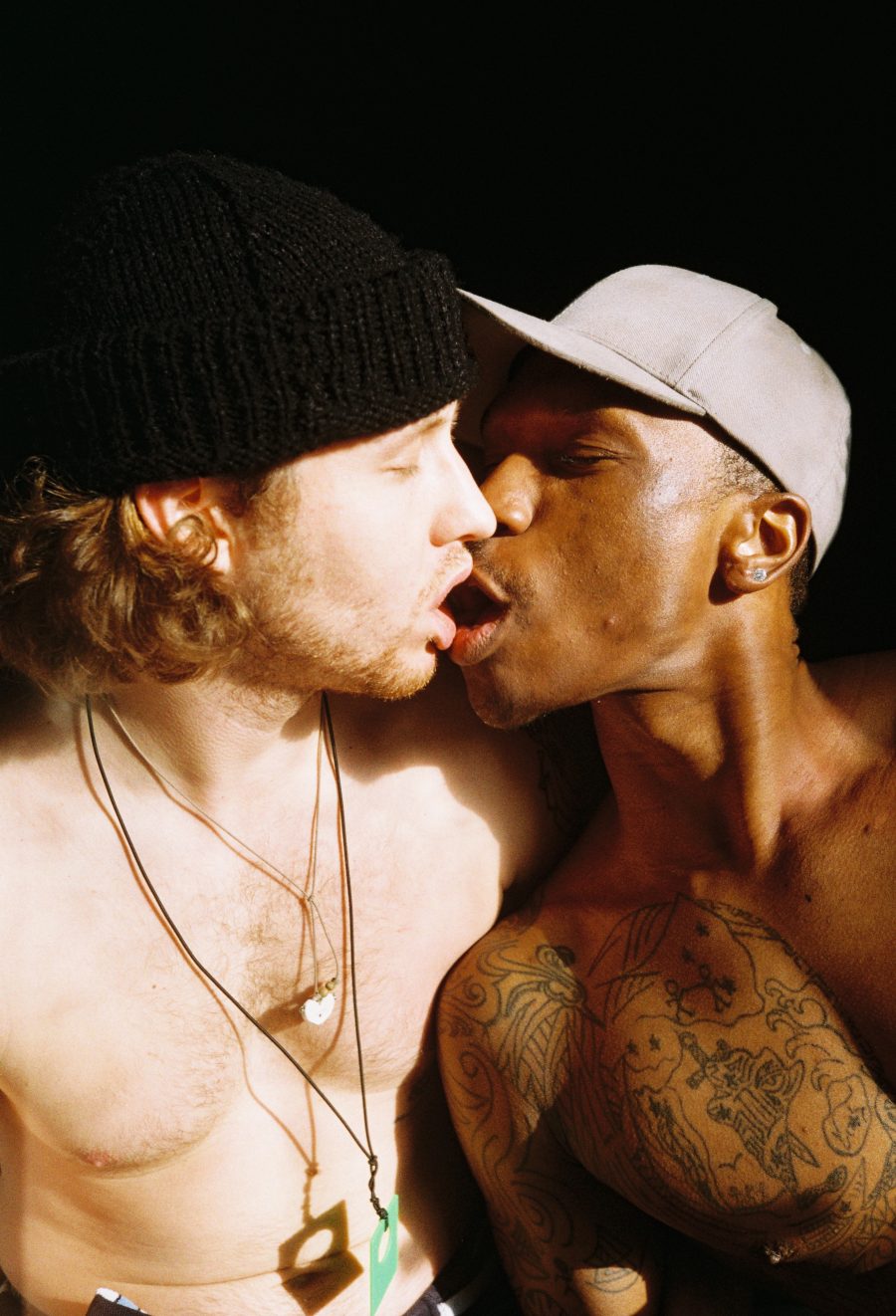 CB: You photograph Berlin's underground nightlife, bringing into view the gay sex party culture, a world that is often unseen and carries a heavy weight of stigma, particularly from a heteronormative perspective. Have you ever experienced any hesitation when sharing your work outside these communities, with regard to how others may view these particular portraits?
SR: Sometimes I show my work at artbook fairs, which usually attract a wide audience. This means that heterosexual people, often couples, pick up and flip through my publications and usually put them down as quickly as they picked them up when they spot a dick or a sex scene. But I wouldn't call it stigma, just not their cup of tea.
I am happy, proud and grateful to be documenting the scenes that I do and wouldn't water my work down for any audience, because my biggest artistic inspirations wouldn't do that either.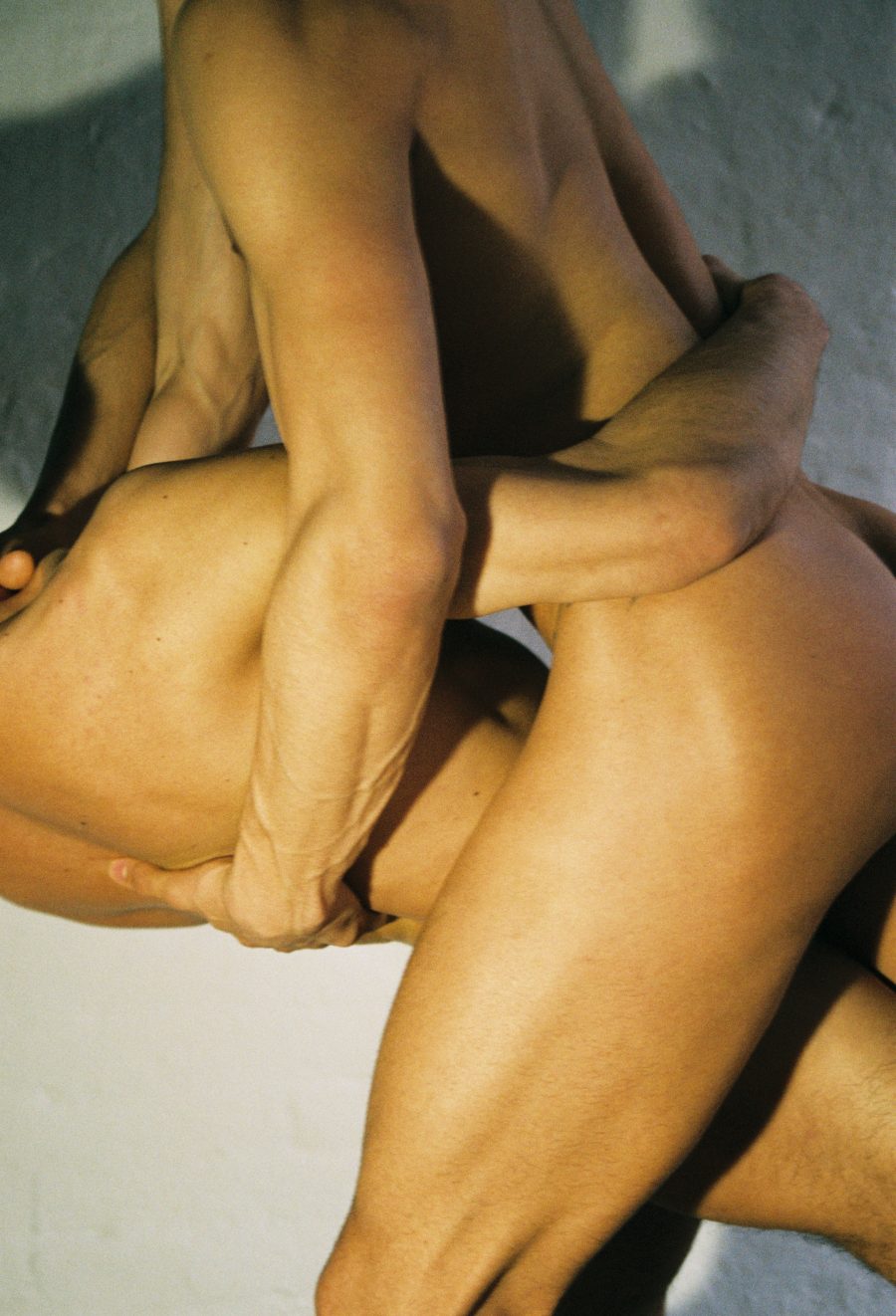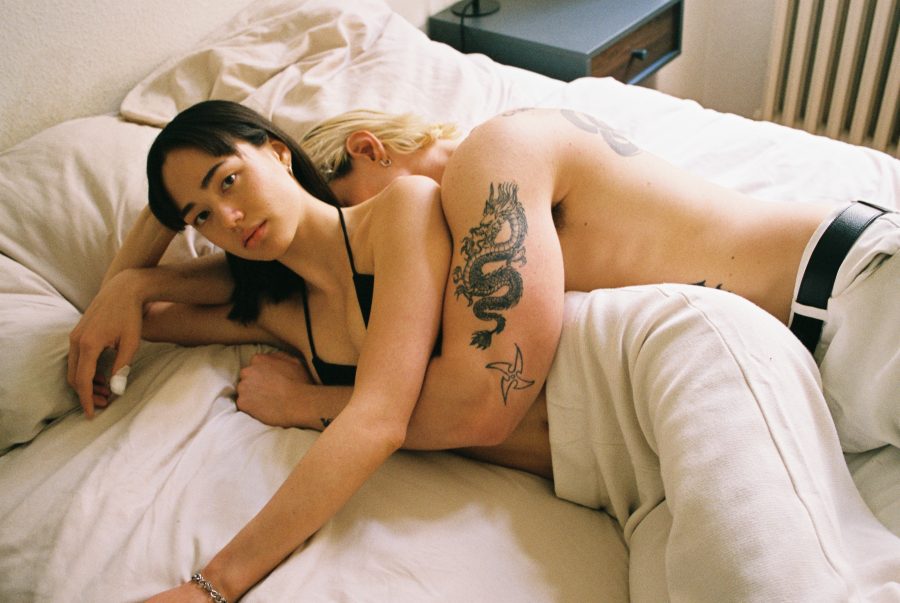 CB: Your work has been involved in a project called 2020Solidarity, which is about helping cultural and music venues during COVID19. Can you tell us more about this project and why it's important to you?
SR: It's a project started by Wolfgang Tillmans and it's actually how you describe it. He got a lot of fantastic artists to participate and each of us donated an artwork that was reproduced as a poster that people could purchase at a very affordable price. All proceeds went to various cultural institutions in Berlin and the rest of the world that were struggling due to COVID-19.
I was really happy to have been a part of it and to be able to support these places through my work. And being mentioned to artists such as Nan Goldin or Tillmans himself was a fantastic honour.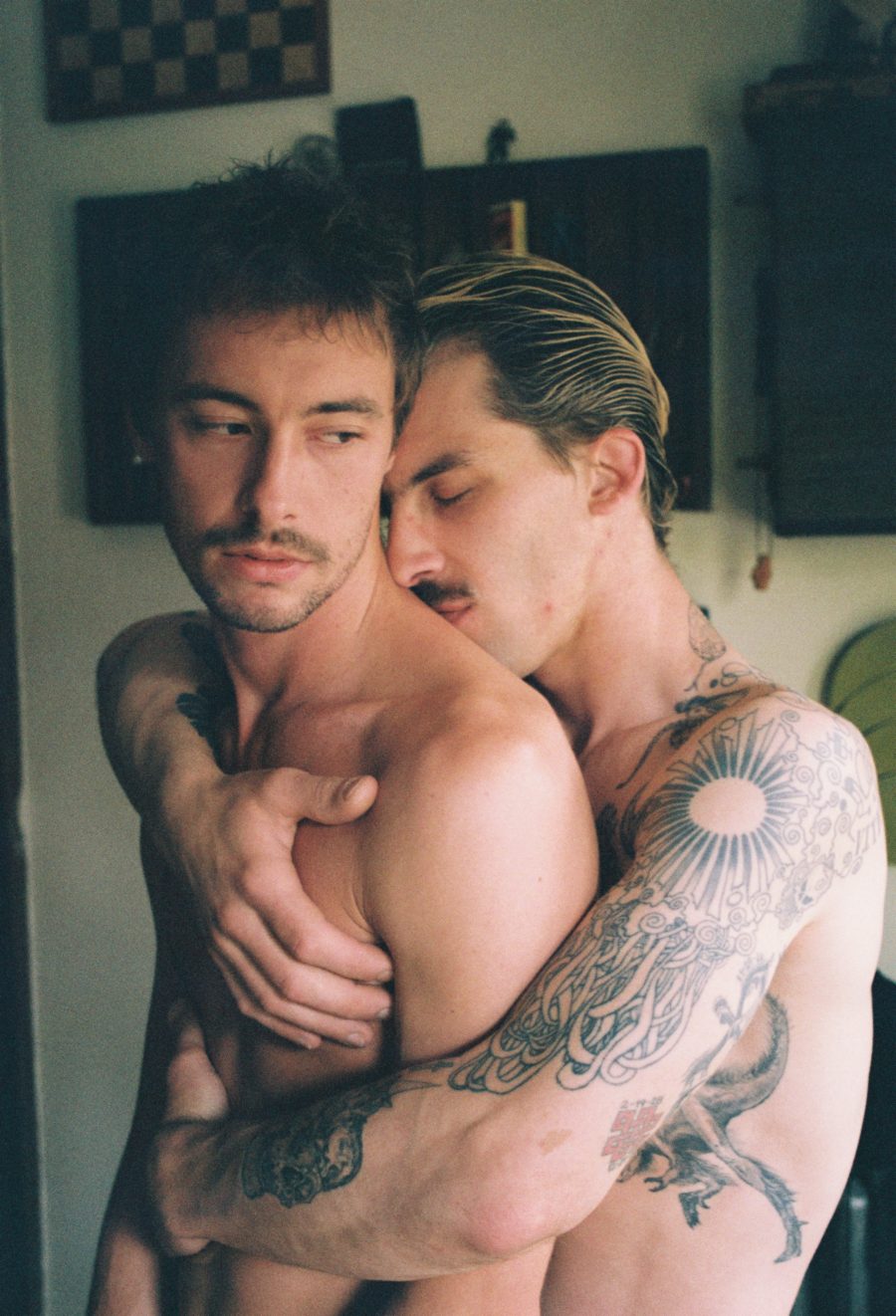 CB: You've recently published a zine called Head On, a collaboration with a variety of different artists whose work focuses on the body and sexuality. Can you tell us a bit more about this project and where we can find it?
SR: I released Head On Issue 1 in spring 2019. The idea behind it was to showcase the work of artists I am fond of and who are moving in similar directions to me. I believe that artists have an obligation to uplift each other and this was my main goal with this zine.
It's actually almost sold out, I have around 10 more copies left (available on my website). I would like to create Issue 2, but I think it might be 2021 when I do that.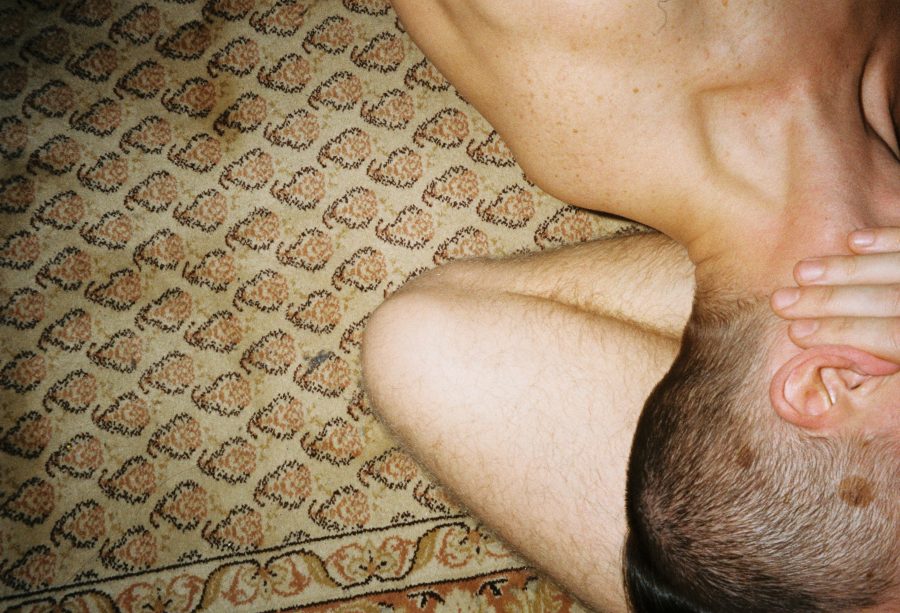 CB: There seems to be a lot of pressure for creatives to be producing content during the pandemic. How have you been inspired [or not inspired] by the pandemic?
SR: During the height of the first wave, when the whole world was stuck at home, I would not say that being productive was a big focus for me, except for some self-portraits that I produced which I am quite fond of.
Berlin handled that first wave really well, so as we became social again around May (despite closed clubs), fun returned to the city, be it in outdoor park raves or house gatherings. I documented a lot of these moments and produced images that I am proud of – they were the main content of the two zines I released in July, non essential #1 and #2.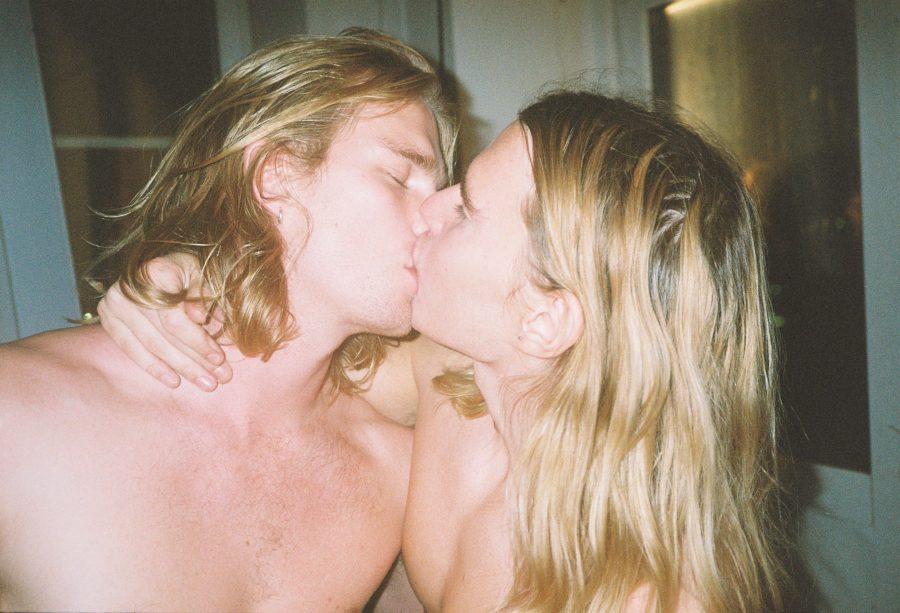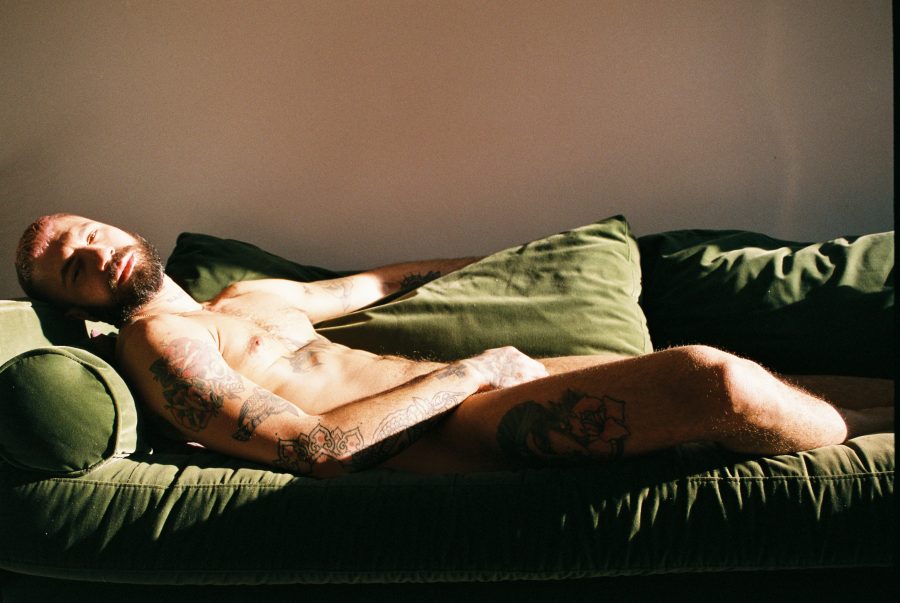 CB: What are you working on next?
SR: I just released my second book of photography, titled Lust Surrender. I am super proud of it, I think it's many steps above my first book from 2018, Another Excess. It's telling a lot of stories, most of them personal. So the next period will mostly be about promoting the book to the world.
There are a few exhibitions and group shows planned, but as the second wave prepares to hit, I don't take anything for granted. I will probably release a couple of new zines in November to complete the non essential series for 2020.
CB: Thank you for giving me some serious summer FOMO through your work! Once we can travel again, I hope to travel back to Europe and perhaps I may just see you around Berlin or Teufelssee lake (if I'm lucky).
SR: It's hard to miss me – I'm everywhere!
This article first appeared in Archer Magazine #15, the FRIENDSHIP issue.
Christopher Boševski is a Melbourne-based graphic designer and hybrid creative working on the land of the Wurundjeri peoples. He has been Archer Magazine's layout designer since 2016.
<! -- WIDGET HERE FOR BUY ARCHER -->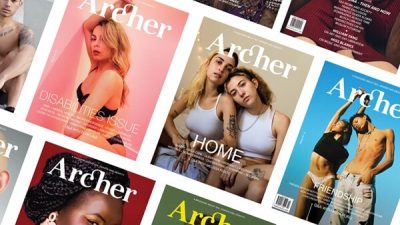 HELP KEEP ARCHER MAGAZINE AFLOAT!