Changing the politics of queer cinema
By: Sabine Brix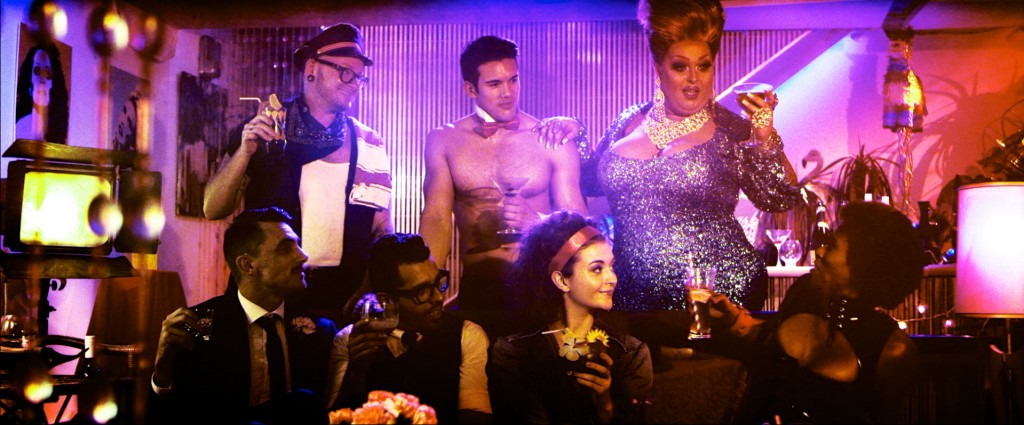 "There were no women at all in that film."  This is an initial observation from a member of 'the Queer Agenda' – a fictionalised gay lobby who presides over the film to be screened during opening night of the Mardi Gras Film Festival.
The 'lobby' is the central focus of writer/director Craig Boreham's 2016 MGFF trailer – they're a sassy bunch who are particularly forthright in delivering their opinion.
You can't help but laugh as this group of endearing, queer characters attempts to reach a harmonious decision in choosing an opening night film that appeals to all political sensibilities.
Diversity is somewhat of a key theme for this year's festival and one that is synonymous with Boreham's teaser:
"We really didn't want it to be a white cast and we wanted it to be a little bit political, a little bit cheeky," he says of the trailer, which features Deni Hines and Patrick Abboud among others.
It definitely nails these elements. It also challenges viewers to think about minority groups that are often forgotten in queer cinema and can be easily overshadowed by films about and for gay men.
"I think it's true there's a lot more gay male cinema out there than anything else," Boreham emphasises. "But I think that this is changing.
"There's more of an effort by programmers now to show more diversity. I think that's what the queer community should be about."
This is a sentiment echoed by the MGFF's director Paul Struthers who explains there will be a lot more "diversified" content on offer at this year's festival "including a lot more lesbian films and more transgender films".
The way in which queer filmmakers can now reach their target audience has also changed significantly, especially with online platforms.
"A few years ago you couldn't really convince that many people that there were those who were interested in queer cinema," Boreham says. "Now you just have to go onto YouTube and you can see that someone has made a web series.
"The access to platforms of distribution means that you can make your own stuff and put it online and then people can see that it's got 2 million views. I think that has changed things a lot."
But will this dramatically change the way we consume LGBTI cinema collectively? Boreham doesn't think so.
"I think queer festivals are still really relevant. I think there's something really special about sitting in a big, dark room and watching something live, but it's great to be able to put stuff online and for it to be instantly accessible to people all over the world."
The Mardi Gras Queer Film Festival runs from 18 Feb Until the 3 March
Sabine Brix is Archer's online content producer and a social media strategist for the Melbourne Documentary Film Festival. She is also a freelance writer and composer. Follow her on Twitter: @sabinebrix
<! -- WIDGET HERE FOR BUY ARCHER -->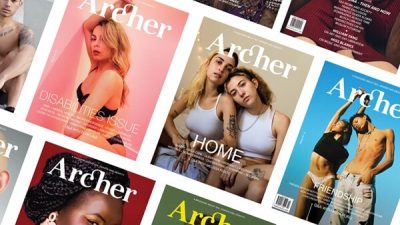 HELP KEEP ARCHER MAGAZINE AFLOAT!