Queer in children's television: the way forward
By: Laurence Barber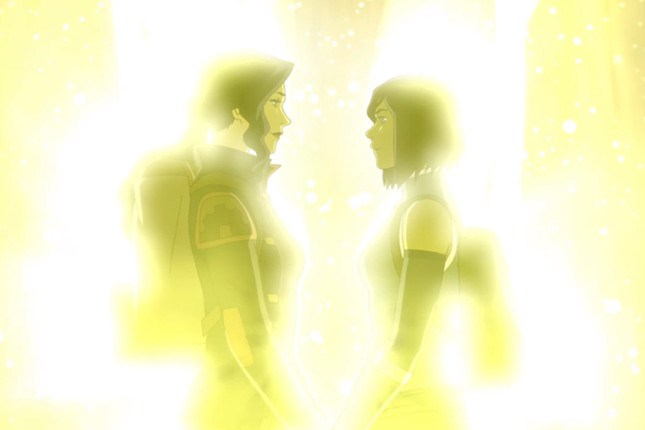 Progress is rarely swift or linear. The status quo isn't quite as entrenched in the television industry as it is in the film business, but it's only in the last decade or so – generously speaking – that calls for diversification haven't fallen on deaf ears. Queer representation has always faced a particularly uphill battle; there's specificity about life as an LGBTQI person that can be difficult to translate for wider audiences, and the prevailing squeamishness about queer characters' sex lives – and sometimes even at the notion that queer people are sexual beings – has only recently started to recede.
So in what direction is children's television headed? As is often the case, it's likely to be a matter of two steps forward and one step back, exemplified in the case study of Adventure Time. Primetime television experienced the exact same growing pains, though. Nearly 20 years ago, Ellen DeGeneres came out on her sitcom Ellen – a landmark, to be sure, but the reaction was harsh, and the network it aired on placed content warnings in front of subsequent episodes.
When the first children's show with a queer main character eventually arrives, will society be ready? It's possible that ever-growing support for same-sex marriage indicates that a good two-thirds of people are ready, but the actuality of a young person being capable of expressing their own sexual or gender identity may well doom a show before it can even make a difference.
And here's the problem: neither the industry nor society has really come to terms with the fact that queer people exist anywhere between the ages of 3 and 16. There are countless articles which will attest to the fact that they do, whether they be about a 7-year-old who loves watching Kurt and Blaine kiss on Glee or the 5-year-old with gender dysphoria living as a girl. But despite those realities, fiction remains a largely heteronormative fantasy.
Even when shows do push the envelope, it's always in a very hush-hush way. The Legend of Korra recently aired its series finale, and the internet became abuzz with the boldness of its final moments. The children's show had been shunted off the broadcast arm of Nickelodeon to air online, and Korra's creators used this to their advantage, showing Korra and Asami stepping into a portal holding hands as the series' final image.
It's arguable that Korra was indeed the first ever children's show with a queer main character, though in order for that to happen it had to not air on an actual network, not show the same intimacy allowed for opposite-sex characters, and occur on a show in which the main character is a 17-year-old. It's nevertheless a revolutionary moment, but soured by the obvious executive hang-wringing that relegated it to the very last moment Korra aired.
Thankfully, there are a number of other lights in the darkness. Last year it was announced that Sailor Neptune and Sailor Uranus, who in the dubbed versions had been positioned as cousins, would be rightfully portrayed as lovers in the new, updated version of Sailor Moon. Last year, the Cartoon Network show Clarence attempted to show a gay couple kissing each other on the lips but were forced by the network to change it so it could go to air.
Clarence's Cartoon Network stablemate Steven Universe, created by former Adventure Time writer Rebecca Sugar, has garnered a reputation for toying with the gender of its characters, featuring genderless characters which don't naturally reproduce and present as female but are capable of gender-swaps and fusions between characters. And in Australia, a pilot and prospectively a series entitled Subject to Change is in the works, to centre on the lives of a clutch of high school-aged LGBTQI youth.
But the most significant moment for young queer characters yet might be on an American show called The Fosters. Though it is ostensibly a family show (it airs on the ABC Family channel in the US, and FOX8 in Australia), it has just taken an historic step with its 13-year-old character Jude. In a recent episode, Jude and his best friend Connor kissed, paying off mounting tension since the beginning of the series.
It's being described as the youngest same-sex kiss ever portrayed on television, and it's impossible to overstate its significance. Imagine being a 13-year-old and seeing two characters the same age as you kissing on a television show. Imagine the sense of relief it might have brought, that attraction between two people of the same sex at your age was normal, and not something that needed to be suppressed. Imagine this cutting through that pervasive fear that something so liberating and human might never be possible.
The Fosters isn't children's television in the strictest sense of the word, but the hope it has the capacity to bring to children who are questioning their sexuality is palpable. To nurture open-mindedness, sensitivity and possibility should be the remit of any television aimed at children and young audiences. With a watershed moment now in the rear-view mirror, the destination for LGBTQI representation in children's television doesn't seem quite so far away.
Read part one of Queer in Children's Television here.
Laurence Barber is a writer and award-winning film and television critic from Brisbane. His work has appeared in The Guardian, Crikey, The Age,Metro Magazine and Senses of Cinema. Follow him on Twitter: @bortlb.
<! -- WIDGET HERE FOR BUY ARCHER -->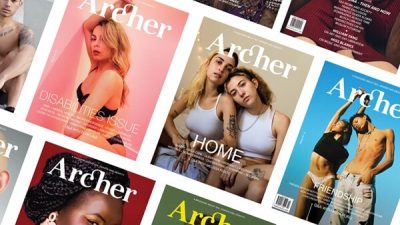 HELP KEEP ARCHER MAGAZINE AFLOAT!