Queer in children's television: Adventure Time
By: Laurence Barber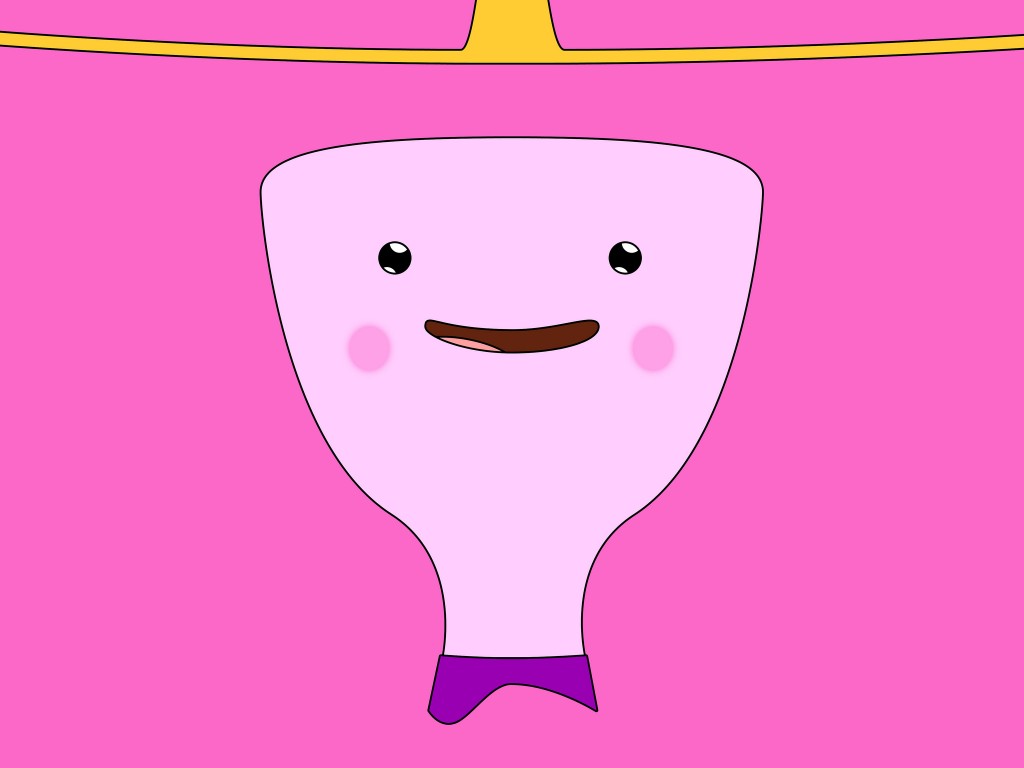 Hugely popular and critically beloved, Adventure Time is the perfect emblem of the struggle for sexual diversity in children's television. Known for its ability to distil complex ideas and narratives into sharp fifteen minute episodes, the Cartoon Network series has spent six seasons and nearly two hundred episodes cultivating success and a brand presently unrivalled in the youth programming landscape.
For those unfamiliar with the show, Adventure Time follows the exploits of Finn the Human and his step brother and best friend Jake the Dog. Finn is renowned for his heroism and functions as a protector of the tremendously camp Candy Kingdom alongside Jake, who has the ability to stretch and reshape his body into any number of forms. Where their quests formed the basis of the series, it has long become a sprawling, intricately drawn story universe populated with dozens of weird, fascinating characters.
The best-known, if occasionally contentious, example of the series' queerness is the relationship between Princess Bubblegum, the ruler of the Candy Kingdom, and Marceline the Vampire Queen. Though portrayed as rivals of sorts, their history has been gradually teased out over the past few seasons.
In the third season episode "What Was Missing", we first learn of their fractious relationship and that one of Princess Bubblegum's most treasured possessions is a t-shirt Marceline gave her which she now wears as pyjamas. Later, in season five's "Sky Witch", the episode opens with Bubblegum waking up in the shirt and deeply inhaling it scent. The shirt is described as being full of "sentimental freshness", and we see that Bubblegum has a picture of herself with Marceline taped up on her wardrobe door.
The argument could be made that reading this as evidence of a romantic relationship is simply seeing what you want to see, but last year some degree of confirmation came. Olivia Olsen, who voices Marceline, revealed at a Q&A that the show's creator, Pendleton Ward, had confirmed to her that the pair had in fact dated in the past.
Olsen later backed away from her statement, having already answered the question of why the show's team avoided explicitly referencing their history. Some fans have taken issue with this, describing the show's handling of the characters together as 'queer-baiting', but this contention is a fairly shallow one which ignores the delicacy with which a show like this has to approach such a subject.
Because Adventure Time is a major global phenomenon, the show is forced to take a 'one size fits all' approach. Cartoon Network broadcasts everywhere from Russia to India to the Middle East and North Africa, all territories which have not exactly proven to be queer-friendly in recent times. International iterations of Cartoon Network have a long history of censoring Adventure Time episodes, including in Australia, where on-screen kisses and precious, precious fart jokes are often removed.
This globalisation of children's television is one of the most significant issues the format faces, because it does make it incredibly difficult to fold in LGBTQI inclusion while remaining fit to air in countries where rights movements remain invisible, or worse, are stamped out. Part of Adventure Time's fortune is that a majority of the characters are either anthropomorphised or not quite human, allowing the series significant leeway in how it approaches gender irrespective of where it airs.
The fourth season episode "Princess Cookie" is notable as a possible nod towards gender dysphoria; in it, a male cookie creates a hostage situation in a store to get revenge on Princess Bubblegum, who mocked his youthful dream of one day becoming a Princess himself. In broad strokes, the episode is more about the distress of being denied your true feelings, but it's difficult to deny the specific implications of the character's particular desire.
There are other instances which are more debateable. Andy Ristaino, a writer and storyboard artist on the show, has said that the various ghost gladiators that Finn and Jake fight in "Morituri Te Salutamus" are gay (a male ghost shouts, "Hyperion, I'm sorry! Hyperion, my love!" as he is vanquished).
And Finn and Jake's friend and video game console, BMO, has been confirmed as genderless. BMO is most often referred to as "he", but has also been called "m'lady", has an alter-ego called Football who calls itself a "real baby girl", and is voiced by a woman. In another episode, BMO sings an adorable song with an egg taped to its chest about becoming pregnant.
These smaller moments add up to a series which is doing as much as it can to, if not explicitly reference the queerness of its characters, at least creating stories for them that exist outside of the heavily gendered norms of children's television. While it's not the first show to attempt such a thing, Adventure Time is doing it with revolutionary complexity, with many of its episodes achieving an authentic pathos rarely seen in adult programming, all to a target audience of boys aged between 2 and 14.
With its freewheeling, colourful weirdness, bouts of horror, psychodrama and surrealism, and frank rejection of the assumed strictures of children's television, Adventure Time is consistently and unconditionally one of the best shows around. While its LGBTQI inclusion remains subordinate to its international success, it's at least trying – and you could hardly ask for a better show to hopefully one day blaze a trail.
Read part one of Queer in Children's Television here.
The final part of Laurence's series on children's television is coming soon to Archer.
Laurence Barber is a writer and award-winning film and television critic from Brisbane. His work has appeared in The Guardian, Crikey, The Age,Metro Magazine and Senses of Cinema. Follow him on Twitter: @bortlb.
<! -- WIDGET HERE FOR BUY ARCHER -->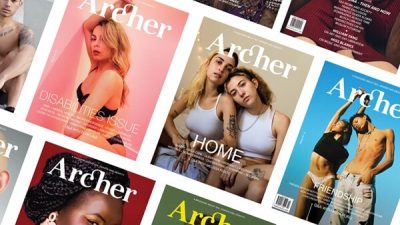 HELP KEEP ARCHER MAGAZINE AFLOAT!