Queer in children's television: where are we now?
By: Laurence Barber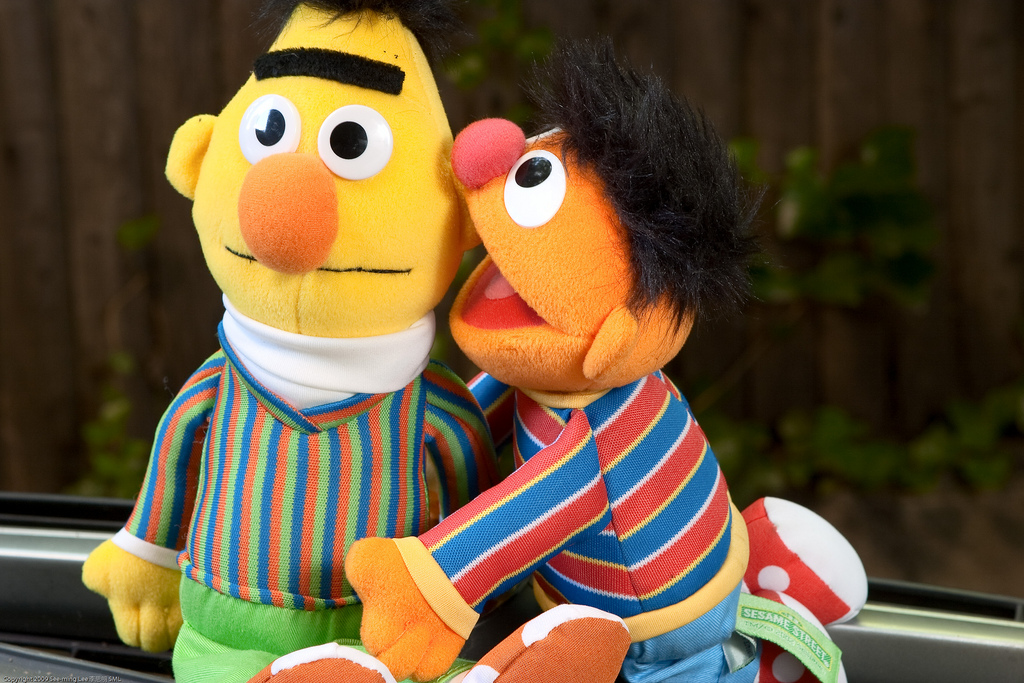 Over the next few weeks Laurence Barber will examine the obstacles to depicting sexual, gender and body diversity in children's television; present a case study of Adventure Time, one of the boldest children's shows engaging these issues, and examine the ways forward for LGBTI representation in children's television.
The history of queer representation on television is a complicated one. Prior to the 1960s, queer people typically appeared in non-fiction programming, portrayed either as oddities or spectres drifting through society – menacing and invisible. Since then, scripted or fictional shows have incorporated LGBTI characters more and more, first as either victims or perpetrators of violence on shows like N.Y.P.D. and Marcus Welby, M.D., and eventually as 'real' people on shows like Soap, thirtysomething, Ellen, Will & Grace and Queer as Folk.
Today, television represents sexual and gender diversity more broadly than ever before. From Laverne Cox's trans character on Orange is the New Black to the gay, lesbian, and intersex characters of teen comedy Faking It, queer television has come a long way. But it has been a battle for legitimacy and against stereotypes, towards a broadly common goal of acceptance and understanding.
It's nearly impossible to quantify the impact of these shows, but it would be foolish to ignore their significance. When announcing his support for same-sex marriage, US Vice President Joe Biden cited Will & Grace as the most significant factor in marriage equality gaining majority public support.
Television has an unparalleled ability to introduce difference into people's lives and show them a new way of seeing. TV shows use character across the longer storytelling possibilities of the medium to put a human face to discrimination, to normalise difference, and to tease out an understanding of things people might not encounter in their everyday lives. While great strides have been made for adults in primetime television – with a long, long way still to go – there's an undervalued but hugely popular area of the television landscape that's very slowly, and very uncertainly, taking steps in the same direction.
Children's television plays a significant part in maturity and development. Kid's network Nickelodeon presented research in 2013 that found that the average child born after 2005 watches 35 hours of television a week, which reflected a 12% increase over nine years. That's a lot of hours, but this is not necessarily a negative thing. In a discussion paper submitted to the Victorian Curriculum and Assessment Authority (VCAA), Drs Don and Patricia Edgar outlined the numerous benefits of good television on young children, such as enhancing their sociability, texturing their understanding of the world, and encouraging imagination and creativity.
Considering these benefits, the importance of queer content in children's television is to create awareness of diversity, and to teach kids that to be different isn't to be abnormal. Commonly, preschool-age programming like Sesame Street places strong emphasis on ideas of family, friendship, and acceptance – yet over the years, it has never been able to directly address children who have same-sex parents, for example. This broader absence of reflections of queerness in early childhood is one of the many factors that contribute to ignorance and discrimination throughout schooling and into adulthood.
Children's literature, on the other hand, has been accommodating non-normative families for years. One of the earliest and most famous examples is Lesléa Newman's 1989 book Heather Has Two Mommies, and there are now a vast number of LGBTI-friendly titles, from Trudy Ludwig's Confessions of a Former Bully, to The Adventures of Tulip, Birthday Wish Fairy by S. Bear Bergman – a story about a boy who grants wishes to nine-year-olds, but struggles to understand how to help one named David, who wishes to live as Daniela.
Animated kids' movies have possibly been even slower on the uptake than television. One of the first mentions of homosexuality occurred in 2012's Paranorman, in which the football-playing jock rejects a girl's advances because he already has a boyfriend. There has also been hysteria over the supposed inclusion of a gay couple in Disney's mammoth hit Frozen, glimpsed very briefly and not directly alluded to.
The television situation is changing though – writers and creators appear to be more emboldened to include queer content, beyond mere suggestion. In 2014, the Disney Channel sitcom Good Luck Charlie introduced the first same-sex couple on a youth network in a brief scene which showed two women dropping their daughter off for a playdate.
There have been a number of 'coded' queer characters on children's shows over the years as well, meaning their sexuality was strongly hinted at but never confirmed within the universe of the show. Craig Bartlett, who created the popular 1990s Nickelodeon show Hey Arnold!, confirmed retrospectively that the kids' fourth-grade teacher, Robert Simmons, was gay after it was suggested he was in a relationship with his friend Peter in the episode 'Arnold's Thanksgiving'. Such allusions and suggestions are increasingly dated, but many shows that have tried to take more direct paths to including queer content have found themselves stymied.
Part two: coming soon.
Laurence Barber is a writer and award-winning film and television critic from Brisbane. His work has appeared in The Guardian, Crikey, The Age, Metro Magazine and Senses of Cinema. Follow him on Twitter: @bortlb.
<! -- WIDGET HERE FOR BUY ARCHER -->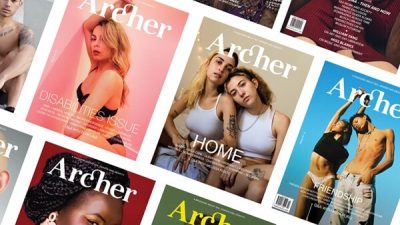 HELP KEEP ARCHER MAGAZINE AFLOAT!