The terror of queer trauma: Horror in the New Queer Cinema Movement
By: Eric Browning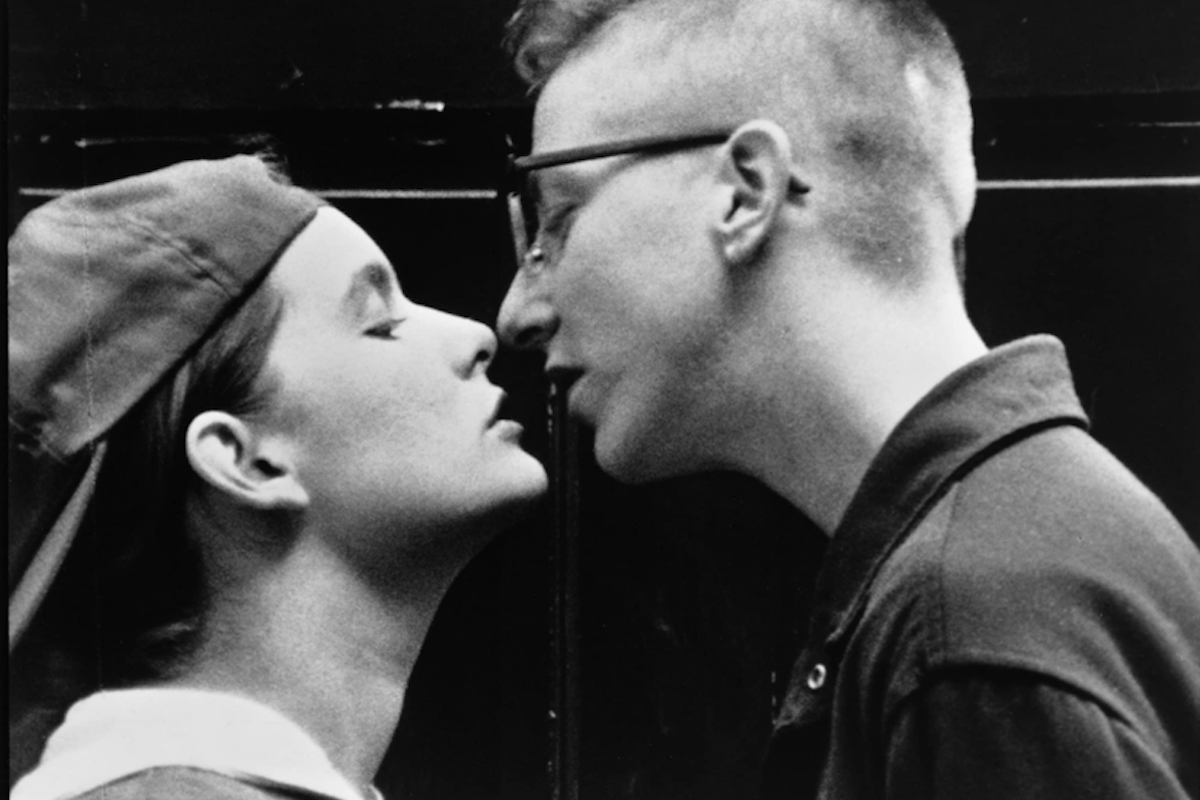 Content warning: This article discusses queerphobia, the AIDS epidemic and violence.
The 1980s and early 1990s saw Hollywood produce many films that featured queer identities only as monstrous figures.
Ted Levine's Buffalo Bill in The Silence of the Lambs was a problematic take on trans women, also fuelling dangerous stereotypes about gay men. William Friedkin's Cruising shocked heterosexual audiences with images of gay leather bars and BDSM, and by featuring a murderous gay slasher. Sharon Stone's Catherine Trammell in Basic Instinct was characterised as a hypersexual bisexual murderer.
These three films quickly became targets of queer activist groups like ACT UP and Queer Nation, who protested at screenings of Cruising and The Silence of the Lambs. Activists even attempted to disrupt the opening weekend of Basic Instinct by turning up to over 1000 theatres with T-shirts and fliers revealing the murderer's identity – spoiling the ending and thus the suspense of the movie.
While these protests didn't instigate active change in the films being protested, they drew attention to the queer community's call for more realistic and three-dimensional representations of queerness in film. It would take Hollywood years to grapple with this concept; it's one that it still struggles with to this day.
Image: Film still from Go Fish (1994), directed by Rose Troche
In response to harmful queer representation on screen, the New Queer Cinema Movement came about; it was eager to give a voice to queer identities in a politicised and gritty way.
The term 'New Queer Cinema' was first coined in a 1992 edition of Sight and Sound Magazine by queer academic and critic B. Ruby Rich. The ultra-low-budget queer films that made up New Queer Cinema established a challenging and idealistic queer aesthetic – one that is still influencing filmmakers now.
While only a few of the films could be categorised as horror, many New Queer Cinema directors utilised tropes of the monstrous queer images from the horror genre, re-contextualising and politicising them to comment on the AIDS epidemic, violent homophobia and political repression.
Growing up in rural Ohio in the late 1990s and early 2000s, it wasn't possible for me to see any actively queer films. Our library simply didn't carry the titles, and as a closeted gay boy, I wasn't comfortable renting them at Blockbuster.
When I was in high school, a small local movie theatre opened in town that showed independent films and second-run screenings. Here, I was finally able to see films that occasionally showcased the queer community.
I devoured every independent film that I could, revelling when the rare Brokeback Mountain, Rent or Transamerica would play. While these films were still few and far between, it was nonetheless a celebratory experience that I simply couldn't get at the Cinemark theatre in town.
Looking back now, this celebration is kind of heartbreaking, as these were films made and acted out mostly by straight filmmakers and actors. But this was the closest that I could get to queerness in film at the time, so it really meant something to me.
It wasn't until college that I discovered the New Queer Cinema filmmakers like Gregg Araki, Pedro Almodóvar and John Waters. Eventually, I was able to fully immerse myself in the films of the movement for my doctoral dissertation, and since then, I have never felt more connected to the queer community.
A pivotal film in the New Queer Cinema movement, Tom Kalin's Swoon, is an actively queer retelling of the 1924 Leopold and Loeb murder trial that inspired Alfred Hitchcock's Rope (1948).
Unlike the Hitchcock film, which had to remove the gay identities of the two murderers due to the Hollywood Production Code (also known as the Hays Code), Swoon sets out to paint a richly gay portrait of the two lovers.
The opposing attorneys in Swoon are quick to point out that the sexualities of Leopold (Craig Chester) and Loeb (Daniel Schlachet) were the sole reason that they murdered young Bobby Franks, but overall, Kalin's film examines the extreme homophobia at the heart of the trial.
Despite only infrequent use of on-screen blood or violence, Swoon is a chilling tale of two gay lovers that also love killing.
Rose Troche's Go Fish (1994) was one of the most financially successful films of the movement. Made for just $15,000, it went on to gross $2.4 million in its original limited theatrical release.
Go Fish is a tender portrait of a small group of queer women living in Chicago in the 1990s. The film focuses on their relationships with one another, while also confronting the stigma and stereotypes placed on bisexual women.
While the film is rather light and shies away from the more intense queer trauma usually at the heart of New Queer Cinema films, Go Fish features a symbolic 'trial' scene where Daria (Anastasia Sharp) is surrounded by a mob of lesbians condemning her for having sex with a man. The women yell at her for "abandoning" her lesbian identity and supposedly reverting to heterosexuality.
Troche does a great job of highlighting the horror of the scene by quickly sweeping through the mob, showing the group of lesbians towering over her, and representing a monstrous threat. It's reminiscent of black-and-white horror films with violent mobs like Frankenstein – the technique being used to express the harm of biphobia.
Gregg Araki is among the most outwardly political of the New Queer Cinema filmmakers.
His films feature challenging narratives that dwell in the shadow of AIDS. His 'Teenage Apocalypse' trilogy, made up of Totally F***ed Up (1993), The Doom Generation (1995), and Nowhere (1997), puts its young protagonists in incredibly troubling situations.
The trilogy's plots range from a young sex worker contracting AIDS and ending his life in Totally F***ed Up, a brutal dismemberment by a gang of skinheads in The Doom Generation, to an over-the-top encounter with an alien in Nowhere.
Araki's films balance these extremely dark and traumatic narratives by infusing them with campy images and his trademark neon aesthetic. They are the most visually horrific of any of the films in the movement.
Araki's films were a call to action for the young queer generation growing up during the AIDS epidemic. Clearly attacking the ruthless homophobia being dished out by politicians of the time, the violence and trauma embedded into the films showed the realistic impact these political messages had on the LGBTQ community.
For straight viewers, they presented an inside look into a community that was attacked and mocked due to the very public condemnation of the religious right.
His films were not an attempt to present queerness as something that was safe to the heteronormative world. Instead, they presented a challenge to homophobes by showcasing the harm that they created, while declaring the queer community capable of retaliation.
The New Queer Cinema Movement allowed its filmmakers the opportunity to showcase authentic queer voices in actively queer narratives, countering the restrictive and homophobic mainstream Hollywood films of the time.
By using tropes of the horror genre, these filmmakers were able to express the genuine horror of the AIDS epidemic and homophobic rhetoric and violence, while giving audiences a perspective of how dangerous and powerful inhabiting a queer body is.
And for me? New Queer Cinema provided a strong connection to the previous generation of queer experiences while also inspiring me to actively embrace my own queerness.
Eric Browning is a Film Studies Instructor with a Ph.D. in American Culture Studies with a specialisation in Film Studies. He runs the film criticism website The Dark Projector and is obsessed with horror films of all kinds. Queer cinema is also one of his passions. 
<! -- WIDGET HERE FOR BUY ARCHER -->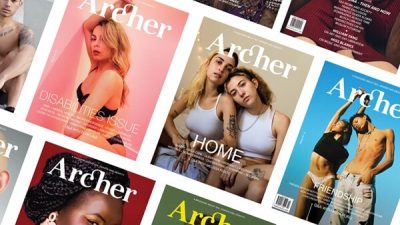 HELP KEEP ARCHER MAGAZINE AFLOAT!