'The L Word Generation Q' S2E9 Recap: "I have a drawer full of cufflinks."
By: Jess Ison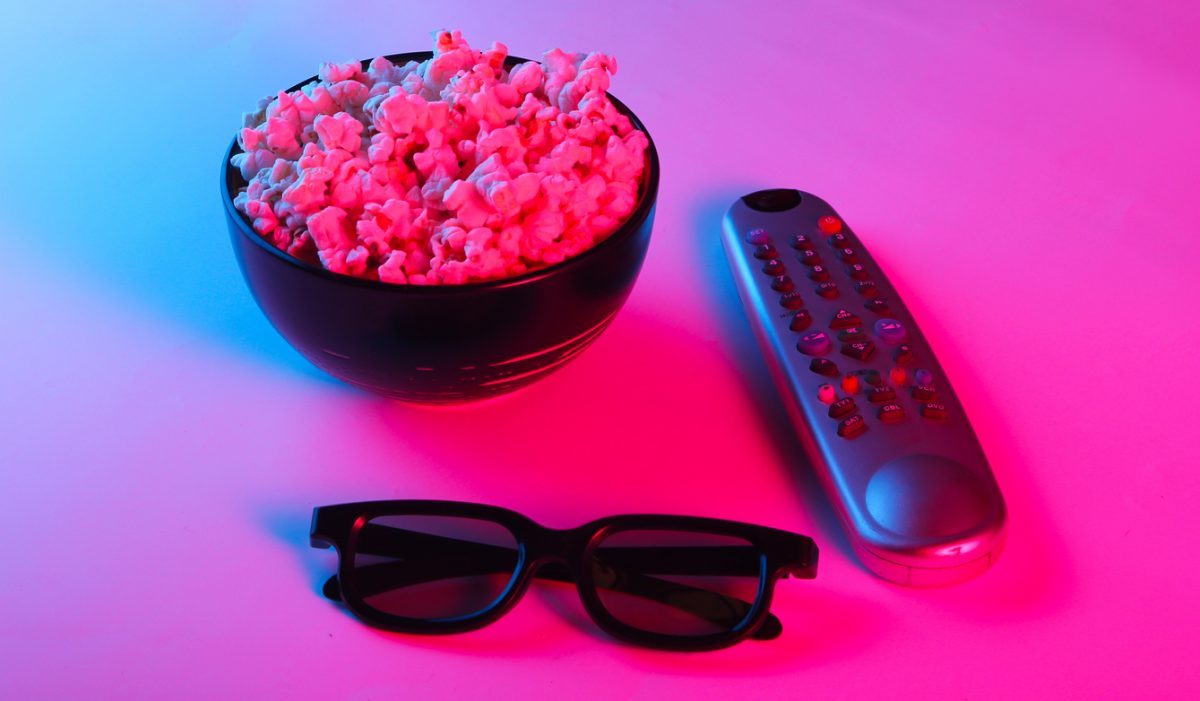 This article contains spoilers for The L Word Generation Q. It is recommended that you watch the show before reading.
Welcome to my weekly review of Season 2 of The L Word Generation Q. Each week, I'll go over the characters' narrative arcs and pick out sections that suit my agenda. I'm not sorry to say that these will all be thinly veiled pro-communist rants. You can read my thoughts on Season 1 and its central plot points, and my recaps of all the other episodes in the season to date if you need refreshers.
Season 2, Episode 9: Last Dance
The penultimate episode really left us wondering: have the writers ever been to a protest? Met a bisexual? Considered the ethics of doing PR for an opioid company?
The episode opens with a protest against Dani's rich family sponsoring the CAC.
You know, I wanna believe in this protest. I really do.
But, like, I used to work at one of the biggest galleries in Australia. And I just looked at that gallery's website to find that they're currently sponsored by a range of banks, alcohol companies and car companies, among others.
It's always been one of the funnier things about this show: Bette taking a stand against the elite art world when, in reality, galleries profit from these kinds of industries.
Throughout the episode, Alice is feeling stressed because she's doing her book tour and keeps getting asked if she has a new girlfriend.
She feels the weight of being erased as a bisexual, and the stress of when to "come out". As a result, she's pretty harsh about all lesbians being biphobic.
I'm not saying that some lesbians aren't. But the gang have all become pretty accepting of other people's sexualities. And they've been supportive of Alice and Tom, even though they're extremely "quirky" and annoying together.
That said, there is a great moment where Alice quotes Bette's biphobic comment from the original L Word. Bette replies that it was twenty years ago, and that things have changed. Then Angie comes into the room. Alice asks Angie if she should come out as dating a man, and Angie says that no one cares.
I mean, maybe that's true.
Or maybe it's more that if you're white, cisgender, and extremely wealthy and famous like Alice, it doesn't matter who cares.
Dani and Gigi are seen in various rich locations with perfect SNS manicures. They're totally just a couple now.
Dani's pissed because Bette's trying to jeopardise her sponsorship of the gallery and she doesn't know how to make it go away.
Gigi gives her a pep talk, saying "This is what you're good at. You'll find a way to spin this so it doesn't look so bad."
Y I K E S.
When I pep talk my girlfriend in the morning, I'm always sure to remind her that her skillset lies in making the opioid epidemic palatable. That, and to drink enough water.
Things only get worse with Dani. Later, she's at a meeting with her father, and she says, about the protesters, that "the board won't let a few renegade artists bully them into giving back what is effectively a quarter of their annual budget."
Haha. Fuck. That was… A Lot.
Angie's story is still about her sperm donor, Marcus. I wish we could have a more interesting story for a kid in a rainbow family.
In short, she goes to the hospital to meet Marcus. While she's waiting, Bette and Tina are asking her if she's excited about her prom on the weekend.
Angie says she sort of is, and then reminds Tina that Carrie offered to lend her some cufflinks. Bette replies "I have a draw full of cufflinks."
Honestly, my life will be complete when I can drop this line on someone. What a fucking power move.
Anyway, Angie's donor doesn't want to see her because he's sick and dying. Angie is devastated, and she takes it out on her mums.
On prom night there's a pre-prom party at Bette's house. The gang all show up and bring booze for the kids, claiming "It's Prom!"
This contrasts quite poorly with the story about Finley. Yet again, depictions of alcohol in this show really are troubling.
Angie's wearing an incredible suit, and Jordi has on this amazing pink dress.
Damn, they looked so cute together, it melted my cold dead heart.
But Angie's still upset, so she's being mean to Jordi. Things almost look like they won't work out, but then Angie arrives late to the prom and slow dances with Jordi. The scene is cut with shots of Marcus dying.
It's very dramatic.
Bette and Tina are back and forth this whole episode.
Tina asks Bette why she isn't happy for her and Carrie. Later, Pippa shows up to tell Bette that they won the protest and the gallery are pulling the sponsorship.
HAHA, it only took one day of protests! I wish it would go down like this when we protest big corporations. Have any of these writers ever been part of a protest movement?! #StopAdani
When Pippa shows up Tina gushes over her artwork, reminding us all how cringey it is when Tina talks about art. She watches Bette and Pippa make out, and she looks kind of jealous.
Later, Bette and Tina go to the hospital to convince Marcus to meet Angie. While they're waiting, Tina asks Bette if she's still in love with her. Bette's about to answer, but then she's interrupted.
What is going to happen?! Will they get back together?! Will we have to endure Tina talking about art again?!
At the pre-prom party, Shane and Tess show up and they are screaming U-Haul.
They walk in, hands clasped, and it's uncomfortable to watch. Later, they're sitting on the couch, arms around each other, in what is one of the worst PDAs imaginable.
Honestly, they're the type of couple you try to avoid at any party. If you get stuck with them, you kind of have to awkwardly look away as they speak in baby voice to one another and smugly tell you some story about something cute they've been up to.
Tess and Shane start cutesy talking in front of Tina, and then Tess offers up one of the worst lines I have ever heard on TV: She tells Shane she is an Eeyore. Yes, like as in Winnie the Pooh.
This line made my pussy involuntarily clench shut. And the thing is, the Winnie the Pooh flirting doesn't stop there.
Later, in the laundry at Bette's place, Shane asks if she really is Eeyore. Tess says it's cute. And then, she says-
Fuck, I can't even write it. Ok, brace yourself.
She says that if Shane is Eeyore, that makes Tess Tigger.
PUSSY CLENCH AGAIN.
Then they start getting it on. Probably ill-advised at your nibbling's prom party, but ok.
Honestly, flirting over Winnie the Pooh? GRIMACE.
I don't think my pussy will ever recover.
All I can say is, thank the goddex that Shane's dog wasn't drawn into this flirtation (wherever that poor dog is)…
Micah and Maribel are also being all couple-y.
Damn, everyone on this show moves so quickly in relationships. I guess that tracks, because the writers are obsessed with monogamy.
Micah is over at Maribel's family's house, but she hasn't told her family about Micah, which is awkward.
This scene was clunky, but I guess props to the writers for trying to cover some of the difficulties faced by people with disabilities when dating, as well as those faced by trans people when dating.
In the end, we see them both back at home, choosing a movie to watch and having a flirt over how bad Micah's Spanish pronunciation is. Cute.
Lastly, of course, is the story with Sophie and Finley. Throughout the episode, Finley is missing and Sophie can't find her.
We see Sophie's stress mounting, including her calling the police about missing persons, but no one else seems to care, which is kind of strange and awful.
Your friend is missing to the point where her partner is calling the police. Why aren't you helping?!
This show used to be about friendship, but now it's just about judge-y, highly manicured rich people being terrible.
The only person who cares is Tess, who says Finley won't get better until Sophie isn't there to pick up the pieces. Honestly, what Finley needs is a supporting community and less of Tess's vague platitudes. Yet again, insert my rant about depictions alcohol on this show here.
Towards the end of the episode, we finally see Finley walking along. She's looking awful in the hallway of an apartment block, where she takes a piss.
Then she knocks on a door, and it turns out it's Dani's place.
Ok, this isn't really that important. It's a fictional show, and I should suspend my disbelief. But I just need to ask: How does she know where Dani lives?
Gigi is also at Dani's place, and they're both trying to calm Finley down.
This was a pretty hard scene to watch. As queers, we have probably been in both or either of Finley or Dani's positions. There are a lot of issues with substances, and most of us have supported a friend through this or been the one supported. It cut pretty close.
Still, I just couldn't quite suspend my disbelief enough to imagine why the hell Finley would have gone to Dani's place. Finley and Dani have never been that close. She should have turned up to Micah's or Tess's.
Honestly, it just seemed like a tool the writers could use to humiliate Sophie for choosing Finley over Dani. But Dani thinks that "renegade artists" protesting her dirty opioid money are bullies. So, like, she is not the right damn choice for Sophie.
Also, Finley sure did go from 'some issues with alcohol' to 'three-day bender and showing up at the home of the person whose wedding she ruined' real quick.
It's like… Nothing has happened this whole damn season. Now, over the course of three days, everyone is either breaking down or U-Hauling with Eeyore flirtations.
And we only have one more episode to go. Who knows what will happen?
Hopefully some of them will start being better friends to one another. Or at least they'll learn how to protest.
All I ask is that there is never again a flirtation involving the fictional friends of a certain fictional bear.
Read Jess' recap of the next episode here!
Jess Ison is an aficionado of queer media and loves every bad lesbian film ever made. In her professional life she is a researcher at La Trobe University. She lives with her dog on Wurundjeri land. Find her on Twitter.
<! -- WIDGET HERE FOR BUY ARCHER -->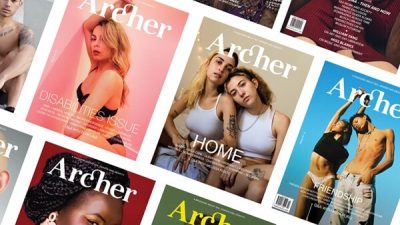 HELP KEEP ARCHER MAGAZINE AFLOAT!