'The L Word Generation Q' S2E5 Recap: "I somehow just became CEO of my family's company."
By: Jess Ison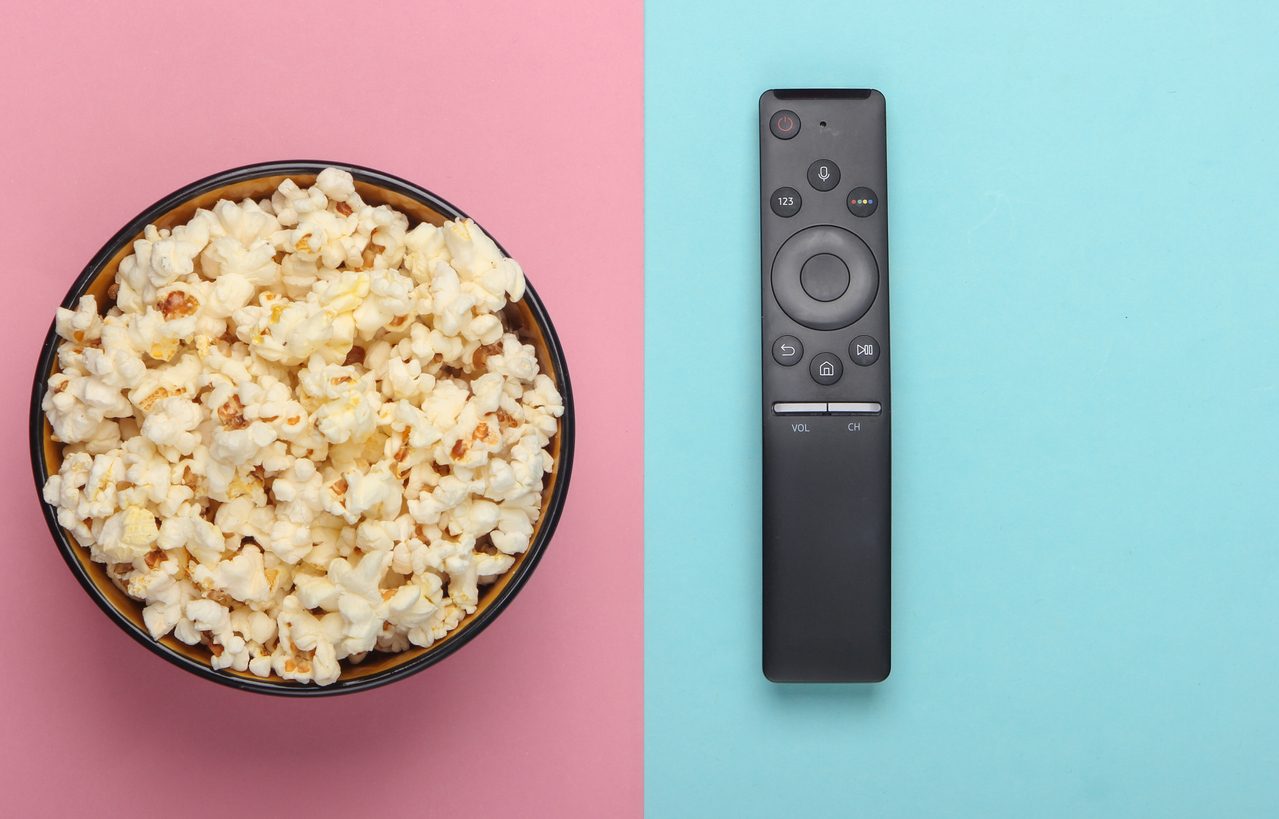 This article contains spoilers for The L Word Generation Q. It is recommended that you watch the show before reading.
Welcome to my weekly review of Season 2 of The L Word Generation Q. Each week, I'll go over the characters' narrative arcs and pick out sections that suit my agenda. I'm not sorry to say that these will all be thinly veiled pro-communist rants. You can read my thoughts on Season 1 and its central plot points, and my recaps of episodes one, two, three, and four, if you need refreshers.
Season 2, Episode 5: Lobsters, too
If you've read last week's review, you'll know I was really positive about episode four.
So, when I started watching this week's episode, I was filled with hope and possibility. It was like the first time baby-dyke me walked into a gay bar.
But then… the episode progressed. And as it did, the illusion was shattered.
It gave way instead to the memory of noticing that same gay bar's sticky carpet and three ex-girlfriends giving me stink eye.
Where do I even begin?
As I predicted would happen, the show has Finley fall off the wagon. This episode opens with her puking into the toilet, then cracking a beer.
And yet, later in the episode, we'll see Gigi and Dani drinking fancy alcohol from huge wine glasses and looking stunning while doing it. It seems its glamorous to drink fancy alcohol, but beer is for those with a problem.
Of all the flaws in this show, its treatment of alcohol is one of the biggest. We have some pretty serious alcohol issues in our community. This show should treat the subject with so much more care than it does.
Sophie sets up a new segment for Al(i)ce and – as I also predicted – it's about queer people's lives. The aim is meant to be showcasing the "quiet rebellion".
Could this show be any more neoliberal? Queer struggles for liberation are about community activism, not just individuals.
And, of course, the first people they have on the segment are a couple talking about "finding the one".
This show is deadset obsessed with marriage and monogamy. OBSESSED.
Sophie's so moved by the couple she interviews for Al(i)ce that it makes her think of Finley, so she buys some sushi for them to share. But now it's Sophie's turn to face rejection and be left with little trays of uneaten sushi, because it turns out Finley is fucking someone else.
This is fair enough; Sophie has repeatedly said she only wants to be friends. However, Finley breaks Share House Rule Number One – she doesn't fully close her door while she's fucking someone.
Mate, have some housemate etiquette!
Speaking of etiquette, these queers need to learn the rules of therapy in a small queer community.
Angie wants to talk to her mums and Carrie about giving her kidney to her donor. For guidance, she enlists Micah as a therapist.
Micah already knows these people, so he should never have been their therapist in the first place. But even if we could somehow put that aside… holy shit, is he a bad therapist.
In the first session he jumps straight into having Angie talk about wanting to give over an organ. Where are the ground rules? Where's the discussion of effective communication? Where's the part where the therapist actually builds up some rapport with everyone and gets a sense of how it might be best to discuss the issue?
This show puts us through a lot, but having a scene of such badly done therapy? Insulting. I mean, have you met queers? We are obsessed with therapy. If you're making a show for queer people, you've got to make a realistic therapy scene!
At one point Micah literally says "Thanks for sharing your truth." Ha! Imagine if a therapist said that to a queer? In response they'd be asking what modality such terminology comes from and demanding a fucking reference.
Also, Micah does nothing when Bette starts going off.
I rescind my commentary on Bette last week in which I said I love her. While her shirt collars and cuffs are on point, she's awful in this episode. She's mean to Gigi, and she's controlling and awful towards Angie and Carrie.
Carrie's the only person calling Bette on her behaviour, yet when Carrie does, Tina gaslights her about her feelings and then offers vague platitudes. Carrie knows Bette still loves Tina, and she feels nervous and insecure about it. Tina needs to be honest about any residual feelings she has for Bette, and she needs to listen to Carrie's feelings and give her clear reassurance.
Honestly, I think I would be a better therapist than Micah. But, thankfully, this isn't his only storyline.
He finally hooks up with Maribel, and it is s t e a m y. They are going to be such a powerhouse couple.
Back at Dana's, Tess and Shane are walking around each other like two awkward ducks who made out the night before when they shouldn't have. We've all been there, babes.
For some reason, Tess invites some new person she's dating to the bar even though she's at work. Honestly, how does this bar actually function? They don't seem to ever pour anyone drinks? Why is Tess getting her new squeeze to come to her workplace? That's weird!
Even weirder, she doesn't leave when she finds out her lover fucked her boss… Because the lover turns up, and it's Cherie fucking Jaffe.
My friend and I made a list of some of the characters we would have preferred to come back before her:
Joyce Wischnia (I'd stay in your bungalow)
Charlotte Birch (Be my writing teacher)
Peggy Peabody (Yes, ma'am)
My friend advocated for Helena Peabody to have a place on this list, but I'm taking a stand: No.
Obviously, if they hadn't killed Kit, she would have been included. Yes, I'm still mad about it.
Dani's mad too, except not about Kit. She's mad because her dad has hoodwinked her into becoming the CEO of his company.
I, too, get mad whenever my dad does this to me.
Dani swears she won't run the company, because she has morals and is against her dad's dirty dealings with opioids.
Um… ok, Dani? Weren't you literally his spin doctor?
LOL, rich people.
Alice is back to being annoying this episode. And then… there's the lobster scene.
Before I'd even seen the episode, one of my mates had already texted me saying "Can't wait to hear you rant about the lobsters." But honestly, I can't even muster a proper rant about it.
Putting live lobsters into boiling water is one of the damn cruellest things we humans do to animals, but it's probably better than putting them into the ocean with their claws still tied. At least it's quicker. But that comparison only proves we do A Lot of damn cruel things to animals.
And this animal cruelty was meant to be a point of flirtation? Where are the damn vegan queers on this show?
One other thing: the episode is called "Lobsters, too". Is this meant to be a reference to that episode in the original series where everyone was at some fancy restaurant eating lobsters and Max couldn't afford to eat anything but a salad? Everyone's mean to him, so he tells some story about female lobsters not helping each other out of the boiling water?
Look, the Max storyline had some real 'yikes' moments, but remembering that scene just reminds me how classist the original series was; a trend that's continued in many ways, but without any of the high camp.
There was just… nothing really exciting about this episode.
To be honest, the most exciting thing that came from it was the conversation that ensued between me and one of my BFFs afterwards, when I asked her whether she'd rather read Alice's autobiography or Jenny's Les Girls.
She chose Les Girls, and this led us deep into musing about Jenny. My friend raised a great point: whether you love or hate Jenny, you can remember her character arc in detail over six seasons.
Remember when she got that elderly dog (and had him put down!) just so she could meet the girlfriend of Stacey Merkin aka Vagina Wig, the journalist who wrote a negative article about her? And then she started trying to date the girlfriend while trolling Vagina Wig, which culminated in that awkward scene at a holiday house?
Loose. Unit.
Now, can you think of anything as memorable that involves a member of the Gen Q cast? Because I can't.
Read Jess' recap of the next episode here!
Jess Ison is an aficionado of queer media and loves every bad lesbian film ever made. In her professional life she is a researcher at La Trobe University. She lives with her dog on Wurundjeri land. Find her on Twitter.
<! -- WIDGET HERE FOR BUY ARCHER -->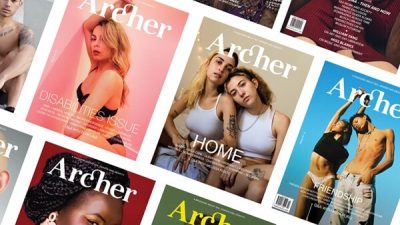 HELP KEEP ARCHER MAGAZINE AFLOAT!