'The L Word: Generation Q' S310: "I hope our friends get to feel this some day"
By: Jess Ison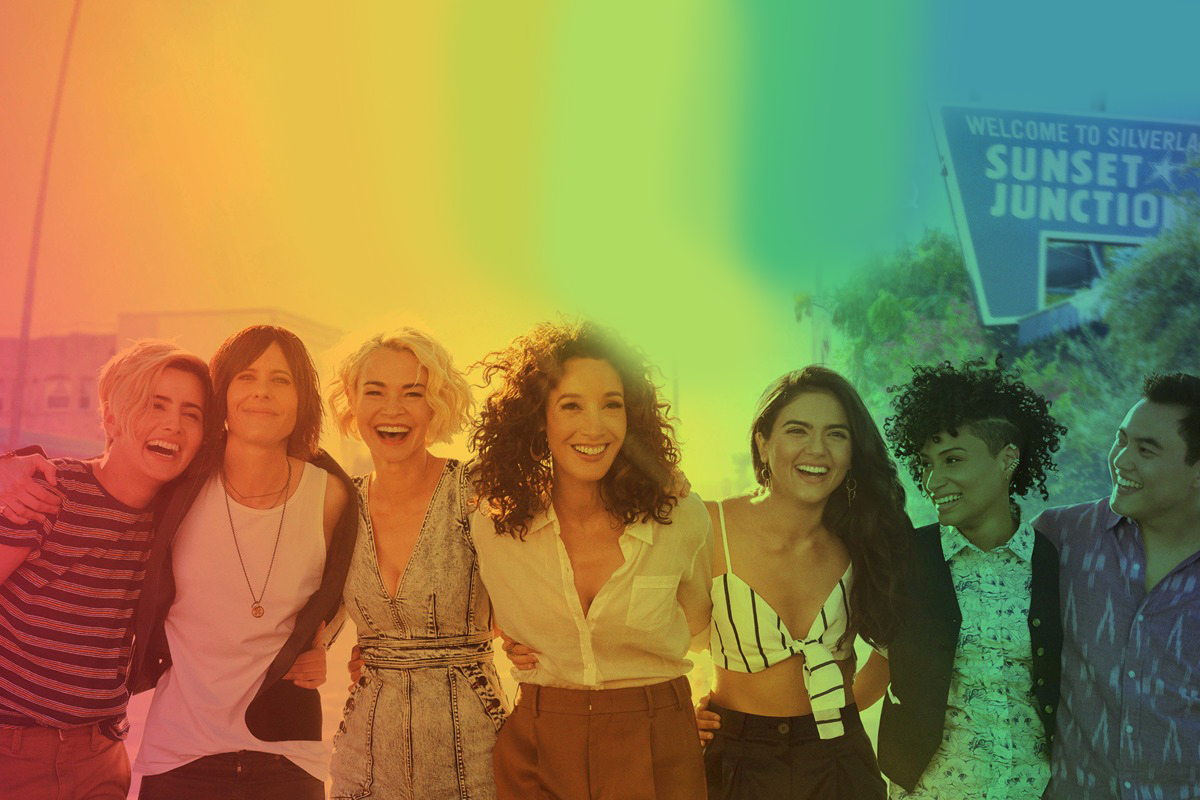 This article contains spoilers for The L Word: Generation Q. It is recommended that you watch the show before reading.
Welcome to my weekly review of Season 3 of 'The L Word: Generation Q'. Each week, I'll go over the characters' narrative arcs and pick out sections that suit my agenda. I'm not sorry to say that these will all be thinly veiled pro-communist rants. You can read my thoughts on earlier episodes if you need refreshers.
Image credit: Showtime, 2022
Me and my friends met up for mutual support to get through the finale. And I want to make it known that there were three different flavours of kombucha.
We sat down over our vegan gluten free snacks. Things started off well, with Shane being so Shane and fucking the wedding planner. I love some old-school, not-slut-shamed Shane.
Although, why does she use so much shoulder when she fucks?
Tina is having hot flushes due to the menny and I am glad for this lesbian menopause representation.
Alice forgot the booze. There is a contrived storyline about getting booze to the wedding, with some pointed shots to a certain alcohol brand. (Are straight people marketed alcohol brands this intensely?)
The next contrived storyline is Bette and Tina being stuck in a fridge. Tina is annoyed that Bette is being calm and she wants Bette to go back to yelling, which is a weird choice. Like, um, okay, what was this?
Tess is hung as fuck and takes the booze to the wedding. It is a travesty what they have done to Tess. Okay, also, Tess and Finley, the two characters coded as working-class, are the ones with alcohol dependency issues (you've heard this rant from me before!) and then they turn up to the wedding to bring alcohol and work. Ugh, this show.
When Tess shows up, she and Shane flirt about Tess throwing a beer at her head last episode. I mean, I guess they did once flirt over firing staff, so here we are. Tess goes off with some guy to hit the bags.
G Flip is at the wedding with someone who sells real estate.
**My editor has informed me her name is Chrishell and she sells real estate on a reality show and apparently some of you queers love her? I am far too sophisticated for reality TV. Now back to Gen Q**
They reveal to us that Gigi and Nat are engaged. Dani is over Gigi and throws some gum, which I hope doesn't land in anyone's hair. Shane kisses the wedding planner who talks about nonmonogamy and maybe my campaign for 'Shane for Polyamory' will finally yield some results.
Eventually Tess sees Shane kissing the wedding planner and starts yelling and stumbling around. She lands on the wedding cake. Friends, I cannot. This scene was horrific – all those rich people looking at the drunk working-class woman.
Tess walks out yelling, "Does anyone want to be Shane McCutcheon's next conquest?" and G Flip and the real estate woman put their hands up. WE LAUGHED.
The wedding is being held at Roxy's property. Also, Roxy just moved back to LA to be with Dani. So, instead of drinking, they take molly. Dani badly acts being high and it's unbearable. Turns out Roxy has bought a place in LA to be with Dani. What is this world where people just buy apartments?
Alice is a dick to Sophie about the episode that Sophie aired. Honestly, major red flag in a workplace when a boss is 'fun'. Sophie needs to join her union and negotiate better work conditions. (Sidenote: queers, join your union, cuties.)
The next contrived story is Pippa and Sophie. Why can't they set up Sophie with someone she has actual chemistry with?
Micah and Maribel's story in this episode is horrific. Look, I've said enough that Micah is an unbearable actor, but I have really championed their relationship, even though it has been a downhill ride this whole season. This episode it really goes to hell.
Firstly, there is an extremely long scene of them getting the sperm out of the canister, which is such a weird choice. Like why was that scene so long?! Then they have the weirdest fight. Micah starts to panic about death and brings up Maribel's disability. Look, as if they haven't had this conversation before. But also, the way this is shot is all from Micah's perspective, which is gross.
It could have been really cool to have this woman of colour with a disability exploring the issues she faces, particularly from the misogynist ableist racist medical industry. But no no no, instead she is just throwing the sperm and Micah storms out. It also sucks how much she is depicted as controlling and mean.
The spoken word artist gets a book deal in New York and is moving there. What is this magical book deal? Can I get a book deal please? I don't have inherited wealth to fund my writing career.
Angie is devastated but then realises her roommate was correct. Yes please to this storyline next season.
Tasha comes to bust Tibette out of the fridge. I have to confess something: we replayed the scene of Tasha walking away in that uniform. Tasha and Alice fight it out and fucking hell, the chemistry between them is out of control.
Tasha finally opens up about how much Alice talked about Dana, getting to the reason they really broke up. Later, Alice apologises to Tasha and they end up dancing together and *FIRE EMOJI* *SQUIRT EMOJI* *RAINBOW EMOJI*.
Tibette say some vows that are a string of clichés and I hid my face behind a pillow while my friend trolled us all by shouting, "This is what gay liberation has brought us tooooooooo!"
There's a cute scene of Shane and Finley dancing, but Finley gets a call from the police. Then Dre shows up and sees Dani kissing Roxy.
Tibette walk off and smugly say, "I hope our friends get to feel this someday."
Honestly, this is the crux of what is wrong with the show. It doesn't matter if people want to get married or whatever the fuck. It matters that we are sold this as the only option for how we can be happy as queer people.
And, look, good for them if that's what they want. But I will take joking with friends about fisting and three flavours of kombucha any day.
Jess Ison is an aficionado of queer media and loves every bad lesbian film ever made. In her professional life she is a researcher at La Trobe University. She lives with her dog on Wurundjeri land. Find her on Twitter.
<! -- WIDGET HERE FOR BUY ARCHER -->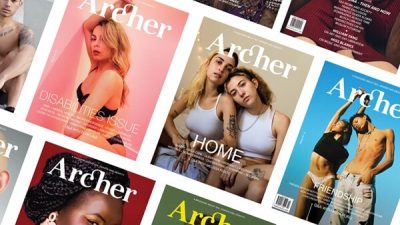 HELP KEEP ARCHER MAGAZINE AFLOAT!