Intersex activism: Fighting for our rights
By: Phoebe Hart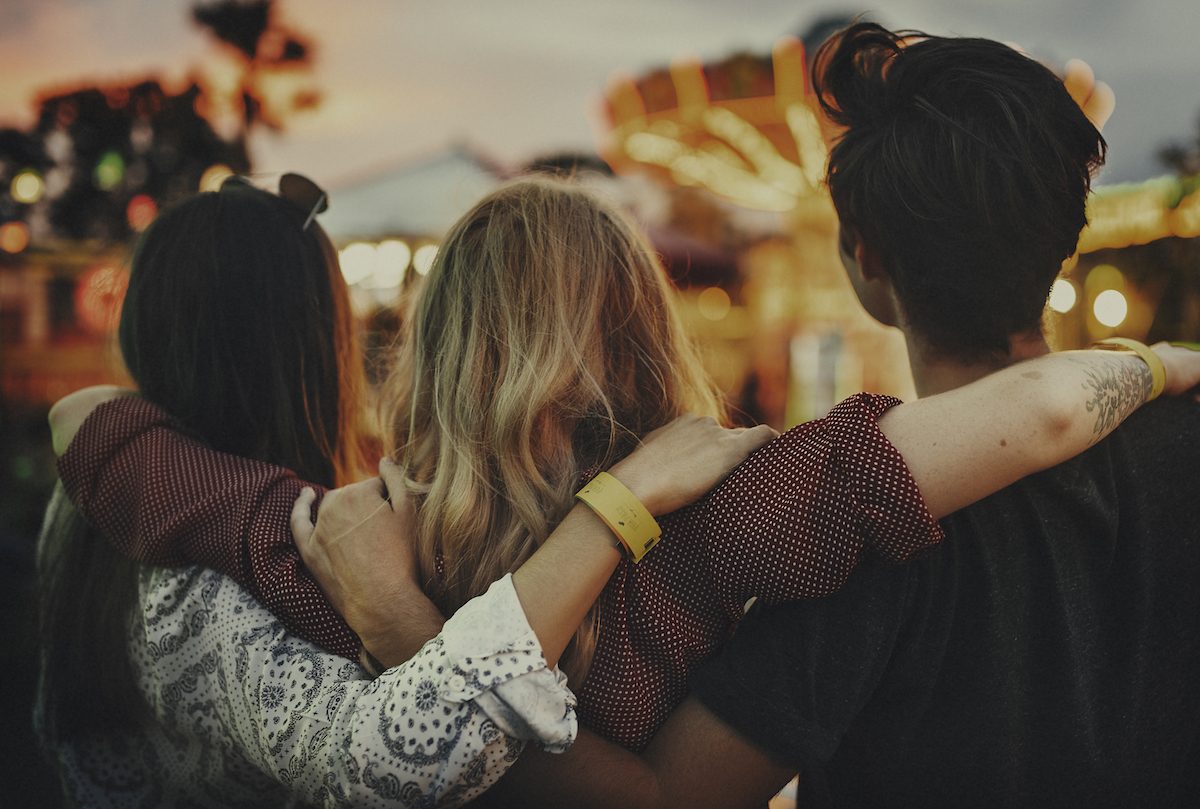 The first time I met someone – other than a relative – that I knew was also intersex, it was over twenty years ago. We met quietly at a crusty pub near Roma Street station in Brisbane.
We spent the afternoon sharing our experiences; revealing to one another our chromosomal patterns, family histories and hormone replacement regimes.
At one point, when the regulars at the bar were looking the other way, we quickly unzipped our pants to compare the scars across our abdomens.
It was the kind of devil-may-care attitude I was looking for with regards to my intersex status.
We'd met via the AIS Support Group Australia (now Intersex Peer Support Australia). It had a website set up by patients from the Royal Melbourne Children's Hospital in the 1980s. 
One day, at my network television job, I'd wondered if there was anything on the rapidly expanding internet about 'Androgen Insensitivity Syndrome'.
As I typed the words in the search engine, I expected nothing. Instead, I found there were many more people like me. And not just overseas, but here in Australia.
I sent an email to the group and began the journey to meet others, connecting the scattered dots that were my intersex story.
Not long after meeting my first intersex friend at the pub, I was organising a meeting of people with intersex variations in Brisbane.
I hired a little community hall that was once a church on Jubilee Terrace in Bardon. People came from Perth, Melbourne and all over to be there. 
I felt excitement and trepidation as the invitees started arriving, and the pictures of the online personas merged with real people in the flesh. We sat in a circle, shy at first, but went around telling our stories.
The stories were all at once beautiful, disturbing, and mind-blowing.
At the end of the discussion, we hugged and held hands and looked into each other's tear-filled eyes. We had just done something very powerful.
 The gender binary deemed surgeries to regulate our unruly bodies to be essential. It suggested that secrets and shame were necessary evils, encouraging us to hide our identities. 
Every year after this I helped to organise these meetings, often in other cities around the country.
Sometimes they felt like a conference, with informative sessions and breakout panels. Other times we held the gatherings in nature; they were more like a meditation retreat.
Often these meetings were in spaces provided by major hospitals; the very places we felt the harm most keenly. Always, we revealed our deep histories. Our wounds and our joys. Our successes as well as our failings.
We also bared our rage. We could see that the things holding us back from living our fullest lives were society's limitations.
Over the years, the members of our support group put more and more time into discussing how we could create change.
We had had enough. Some of us had health issues for which we needed better care. Others wanted to open a dialogue with their families, friends, and colleagues. Others just wanted to live a freer life. 
Many of us began to write to politicians and reach out to sympathetic medical practitioners. Some of us disputed the status quo in the media, marched at the Mardi Gras parade or created public protests and creative interventions.
The question became: how prepared were we to put our bodies in the glare of public opinion when we'd spent so long living in the shadows?
It wasn't a challenge for everyone in the group, but there were many who were keen to shake things up.
Our actions began to have ripple effects, which built towards a wave. Some of us took on legal reform in official documents, federal human rights and anti-discrimination law.
Others attended and spoke at global forums, researched and wrote scholarly articles, and even addressed the United Nations. The key motivation behind our efforts was to rupture stigma.
We wanted to get the message out: stop performing unwanted surgeries on intersex children.
For my own part, I made an autobiographical road movie, Orchids: My Intersex Adventure.
It was broadcast on the ABC, then around the world. In the spirit of making the personal political, I subverted the pre-inscription of historical subjection by occupying the subject position. In doing so, I flipped the tale of intersex people as victims on its head. 
I was terrified to put my story – and the story of my family – front and centre, but audiences viewed the documentary well.
I received many messages of support. Still, it wasn't easy to expose myself and others when, since childhood, I'd been told to hide myself away.
After the film came out, I continued to work as a volunteer, organising meetings and supporting those doing the bigger jobs of creating change.
Our community is so varied. Some of us identify as queer, others as straight. We come from all walks of life. Some have experienced horrific ordeals. Others have been supported well. 
All of us are trying to grapple with our narratives, overcome pain and live better lives. I often took hope from the children and their parents who joined the meetings during this time.
They were products of a more enlightened environment. They were nearly always well-adjusted, and proud of who they are.
In March 2017, I joined a group of activists from Australia and Aotearoa/New Zealand at Darlington House in Sydney to create a declaration.
Together we grasped for the right words to help solidify our aims. We searched for language we could all use and be proud of; language we would speak loudly to the rest of the world. 
We demanded protections from medical maltreatment, access to resources, benchmarks of care and safeguards against bias and injury on grounds of sex characteristics.
We published our clarion call shortly after. Since then, hundreds of individuals and organisations signed on to affirm the Darlington Statement.
Despite our best efforts and Australian Human Rights Commission recommendations to protect the bodily integrity of infants and children with variations of sex characteristics, in 2021 there are still many issues to overcome.
There are discriminatory practices in the use of assisted reproductive treatments in Australia. Intersex people have received no government apology and redress for detrimental practices they experienced, nor are there any human rights-affirming standards of care in therapeutic settings.
There are also no fair work protections. Many of us who work as activists and provocateurs are burned out with the strain of keeping the momentum going; the COVID pandemic has only exacerbated the exhaustion we feel.
In 2020, after twenty years, I stepped away from active duty with the same support group that helped me meet my first intersex friend. It had been two decades of laughter, tears and often one too many beers. 
For me, the traumas of growing up while coming to terms with being 'different', the traumas of feeling so alien and unseen, have faded.
Those memories inform where I have been, and where I would like to go. I still want to help others in their journeys, but I recognise the value in taking the time to discover and cherish myself and develop my other interests.
For the next generations, the battles may be getting easier; our elders have paved the way.
Some families and doctors have changed their perspectives on what it means to be responsible for children whose bodies don't fit the norms. 
Online cultures mean that diversity is readily celebrated and shared, but may also mean there is more division, more uncertainty, and less time and space to be together.
I hope we can all work to sustain and nourish our lives as people with intersex variations on this fragile planet.
Phoebe Hart is an Australian filmmaker, lecturer and intersex rights activist, born with Androgen Insensitivity Syndrome. Hart lectures in film, television and digital media at the Queensland University of Technology, and is principal of Hartflicker, a video and film production company. She is known particularly for her autobiographical road trip movie, Orchids: My Intersex Adventure.
<! -- WIDGET HERE FOR BUY ARCHER -->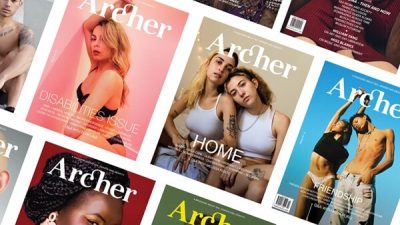 HELP KEEP ARCHER MAGAZINE AFLOAT!