Intersex and disclosure: Into the light
By: Phoebe Hart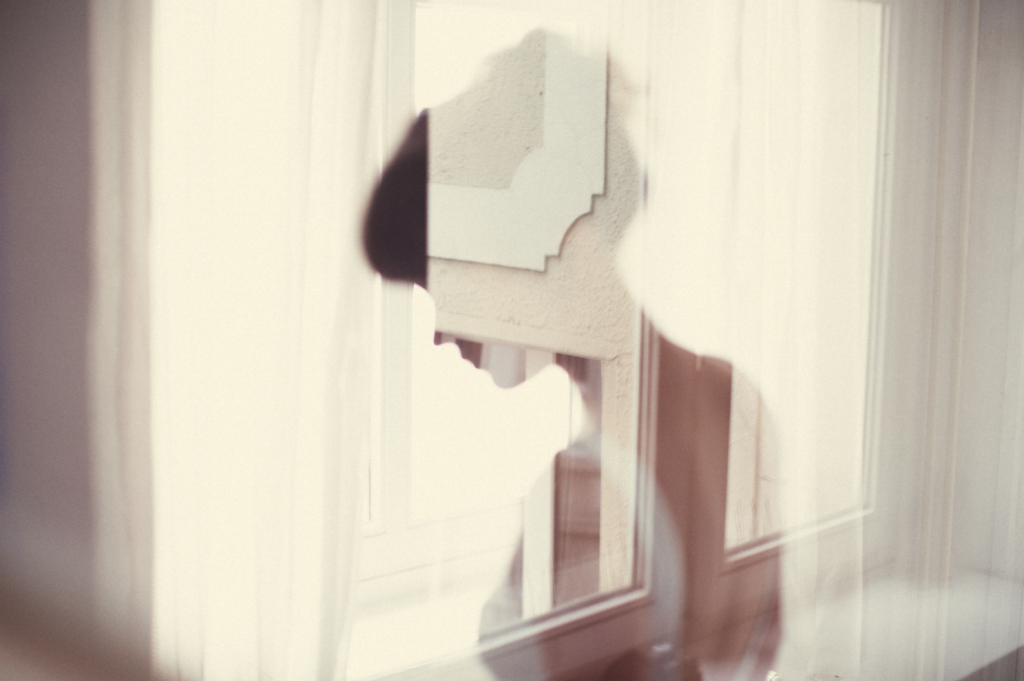 For children with different bodies, honesty and disclosure can help to avoid a lifetime of shame.
In 2010, I completed an autobiographical documentary called Orchids: My Intersex Adventure. Orchids is a highly personal account of being intersex – or rather, of having an intersex variation called Androgen Insensitivity Syndrome (AIS). This experience defined my childhood, my adolescence and indeed much of my adulthood.
Having AIS means my body cannot process hormones such as testosterone, so despite having typically male chromosomes, I was born feminine and identify as female. Along with AIS, there are a whole range of intersex variations – basically, people can possess a mixture of physical, hormonal or genetic features that are neither exclusively female nor male.
AIS is a bummer in that I am not able to have children. Other than that, my body works wonderfully well. For me, the real issue was how my family behaved.
Although my parents knew the truth, nothing was said for many years. A cone of silence permeated the family circle – as a result, I learned that my difference was a shameful secret.
I was 17 when I found out I had this rare genetic variation. My mum told me soon after I'd graduated from high school. The news was a shock, but also a relief after so many years spent wondering what was wrong with me: I didn't menstruate, and, from my own explorations, I realised I had a very short vaginal canal. Despite finally learning the truth, I was told to keep quiet about who and what I was.
Soon after my discovery, I underwent surgery to remove the undescended testes residing inside my abdomen, which were at risk of becoming cancerous. Most children who are intersex don't get the chance to choose, but the surgery was my decision. That said, I was totally unprepared for what came next.
Everything happened quickly and I remember feeling like a piece of meat paraded, photographed and exposed for inspection by any of the doctors and nurses who wanted to see. It was soul-destroying.
After the surgery, I started my adult life. I was never offered counselling and I didn't have anyone to talk to. Digging myself out from under the mountain of shame I felt took a long time, but every time I shakily told a friend my story, things got a little better.
There is power in the telling. Usually a child goes to a doctor with some worrying symptoms, the doctor tells the parents how they can help and the parents tell the child. With any luck, the child feels reassured.
For intersex people, even today, what is told, and by whom, varies wildly. For example, doctors may not give full disclosure to parents about the model and methods used by a surgical team, which could be based on contested theories of gender assignment rather than proven fact.
For a multitude of reasons, some doctors will advise parents to keep all knowledge of the intersex variation from their children. Some may even elect not to disclose any information to patients and family members.
These practices of non-disclosure are not always intentionally callous on the part of the health professionals. Some doctors believe that, by not telling, they may avoid causing their patients pain and confusion. In my view, not telling has a very negative effect. People with intersex, myself included, can grow up with a deep sense of shame. We can feel sensitive to our difference, but be only somewhat in the know about it.
Occasionally, our medical status is revealed to us later in life, even into adulthood, when a family member finally discloses the truth, or when we read our medical records for the first time.
In all cases of non-disclosure, our sense of trust is violated. This can lead to anger, low self-esteem and an inability to believe others. As a young person, I always felt other people knew more about me than I knew about myself. And when I did learn more about my situation, I had neither the information to consider my medical treatment, nor the time to process the implications of surgery.
In 1963, Erving Goffman, a Canadian sociologist and writer, wrote Stigma: Notes on the Management of Spoiled Identity. The work led to a greater transparency of the operations of social stigma in classifying and managing categories of persons "of a less desirable kind".
Goffman explored the relationship between attribute and stereotype that divides the handicapped, or those with a flaw or weakness of some description, from the "normals", or those who have no discreditable attributes. Invariably, such a socially enforced divide leads the discredited or discreditable individuals to come to view themselves as inferior, and to feel ashamed and unaccepted.
During the production of Orchids, I went on a roadtrip with my sister Bonnie, who also has AIS, and met up with a lot of people from our community. After speaking with many people with intersex variations, it is very clear to me that most of us are happy to be intersex but unhappy with the attendant social problems of being intersex. We suffer as a consequence of social stigma, being seen as 'different' or 'freakish' by society, and treated accordingly by doctors and family members.
I feel medical treatment contributes greatly to a sense of social inferiority and shame, because cosmetic surgery seeks to normalise aberrant bodies, forcing individuals with intersex to 'become' either 'male' or 'female'. In retrospect, I wish my own surgery hadn't taken place, but, at the time, it was the standard practice and alternatives were not available.
Intersex defies standard definitions of sex and gender. Ambiguously gendered bodies, such as my own, are downright disturbing to some people.
Western cultures place a high value on possessing a 'normal' body, and the media urges us all towards flawlessness. Different, non-normative bodies are disappearing from view, as medicine swoops in to save the day, aiming to 'fix the disabled' in both mind and body. We all strive for the perfect body, which has become persistently visible.
The media tends to portray a stereotype of intersex people. We are commonly represented as monsters, as shameful, or as victims. One has only to casually peruse the mainstream media to find exploitative portrayals of people with unusual bodies.
Perhaps it's more telling that very little is seen or heard about differently-gendered people at all; where once there was the awe and horror of the carnival sideshow, the hermaphroditic body is now rendered absent by medical intervention and erasure.
When I made Orchids, I thought about disclosure. It was intensely nerve-wracking to tell my story after becoming so accustomed to keeping the whole thing hush-hush. In the end, I found it easiest on myself, psychologically, to think about my telling as an empowered invitation to talk openly.
Using my voiceover narration and interviews, I gradually selected to reveal information about my intersex variation. Many of these revelations – about how my body is different, the things I experienced and the confusion I felt – emerged organically during the production process. Initially, I may not have wished them to be known, but as my trust of the camera grew, along with my confidence in the power of the project, I realised the potential of such revelations.
When the film was released, it seemed that audiences understood what I was trying to do. The documentary has travelled the world, screening at festivals and on television. It's been translated into several languages, and I've received hundreds of messages of support. It's pleasing that the film has reached so many people. The work continues for me as I tell and re-tell my story to myself and to others.
And how did my family react? At first, they were reluctant to participate. But, eventually, they saw what I was attempting. We're better off as a family now. We went from ignoring the elephant in the room to talking about intersex openly. It seems telling with good intentions has a healing effect, which is something medicos and the media may like to note.
Phoebe Hart is a filmmaker and intersex rights activist, born with Androgen Insensitivity Syndrome. Dr Hart is a lecturer in film, television and digital media at the Queensland University of Technology, and principal of Hartflicker, a video and film production company.
This article was first published in Archer Magazine #4. Subscribe to Archer here.
<! -- WIDGET HERE FOR BUY ARCHER -->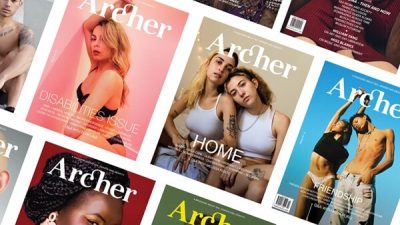 HELP KEEP ARCHER MAGAZINE AFLOAT!