Malaysian trans rights activists fight back against the state
By: Jarni Blakkarly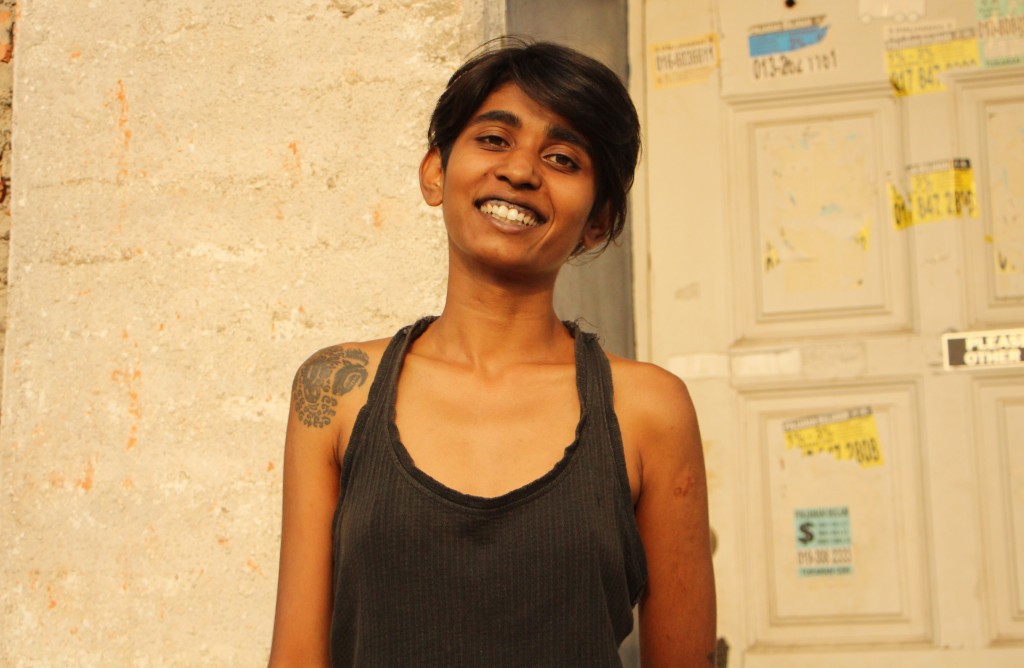 On Friday 7 November last year after a long legal battle, three Malaysian trans women secured a historic victory as a Federal Appeals court ruled that a state Islamic law criminalising trans-women is unconstitutional.
Malaysia has a two-track legal system with separate Islamic laws on civil matters only decided by the conservative religious ministry which apply only to the Muslim population.
The Federal Appeals court ruled that the Islamic law in the southern state of Negri Sembilan under which 'a man dressing as woman' could be punishable by up to three years imprisonment, breached the constitution. Despite many discriminatory laws still in place across the country and with the government set to launch its own challenge to ruling, activists have celebrated the ruling as a legal precedent.
Archer caught up with Thilaga, who wanted to only go by one name, from the grassroots trans-rights organisation Justice for Sisters who organised the case.
Archer: How did this case come about?
Thilaga: In 2010, before Justice for Sisters was established, a bunch of us decided to put together these workshops for trans women, at the same time we were also documenting violence against lesbians, bi-sexuals and trans-women.
During a workshop we met with one of the participants, she was from Negri Sembilan, then she told us about her story and the violence she had encountered with the religious authorities. She told us she had been arrested three times and she had pled guilty to the two previous arrests and was fined, at the advice of lawyers.
Each time she was arrested for 'cross-dressing' she also experienced physical violence from the authorities. That was her third arrest and she was really afraid and really traumatised, because there is this general 'three strike rule', where upon third arrest you are sentenced to prison. She also had a friend who had also been sentenced to prison under the law.
So basically she was determined to not plead guilty and not be sentenced. So she spoke to us and we consulted some friends who are good human rights lawyers. We were told that was the option, to push for a constitutional review and challenge the constitutionality of the law, on the basis that it contradicts several articles in the constitution that guarantee your fundamental liberties.
So we went to the community, we did some documentation with about 15 people, almost all of them had been arrested at some point, and had been violated, physical violation, emotional violation, sexual violation, really terrible things by the state religious department.
The community was also pretty convinced that they had to do something, because the raids and arrests were happening every other day. The girls really couldn't do anything, couldn't go out at night. So we selected three women who were all being charged and who were willing to participate and we filed the case in 2011. We initially got a very bad ruling, the first judge we had was very clouded by her personal views, but at the Court of Appeals we got a favourable one.
A: Why do you think the state government is so keen to keep fighting on this with the appeal they are launching?
T: I think they are afraid of the position of Islam. This is the first time the constitutionality of a Shariah law has been challenged, in regards to anything, so this is pretty monumental. So these people are quite afraid that this is going to open the flood gates. Now there is this awakening that you can challenge all these kinds of laws that don't favour women at all.
A: What kind of response did you get from the authorities and the public?
The backlash came from the state of course, but from the public it was really positive, particularly among the middle class you had this real positive response. There was a lot of discussion, a lot of media, it really brought these things into the public for the first time in a real way.
There were different responses, JAKIM (government religious body) started really promoting these trans 'rehabilitation' camps. But then, even (former Prime Minister) Dr Mahathir came out as a trans-ally (laughs).
We have seen with the queer community with trans-community especially, folks are feeling a lot more empowered because folks feel like finally we don't have to fear the state, we can actually do this. So lots of them now are planning, how do we move the community forward, how do we take on this opportunity to do bigger things.
The public awareness was really high, but at the same time there was a lot of misinformation. People were still coming to it from sympathy, empathy and not a rights based point of view, but at the same time it's fine, you know, we'll take what we can get.
A: Were you surprised with the verdict?
T: Yeah, it was just very surreal. He just read it out and I remember my friend was sitting next to me asked, "Did we win?", and I said, "Yeah, I think we won".
Although the girls won, the trauma is still there and that's really real, I mean the state religious authorities still go around doing their raids to catch people for other things and even though there is no law now, the girls still run because they are still so truamatised by the events.
We were happy that the judges were sensible enough to look at it neutrally, to bring it back to the constitution.
A: Are you concerned about the government appeal?
T: Of course we are very concerned because there is a real impact on the security and safety of the trans women in Negri Sembilan. But one thing is that now the community is so empowered and there are so many opportunities now for people to talk about the case, to raise more awareness. So I think that public consciousness is great and the state can't take away that.
Visit the Justice for Sisters website here.
Jarni Blakkarly is a Melbourne-based journalist who has also worked in Malaysia and Indonesia. You can follow him on Twitter @jarniblakkarly
<! -- WIDGET HERE FOR BUY ARCHER -->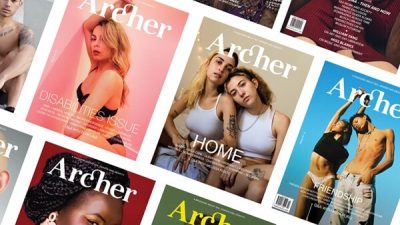 HELP KEEP ARCHER MAGAZINE AFLOAT!