'The L Word Generation Q' S2E3 Recap: "New zip code, new life, just like that."
By: Jess Ison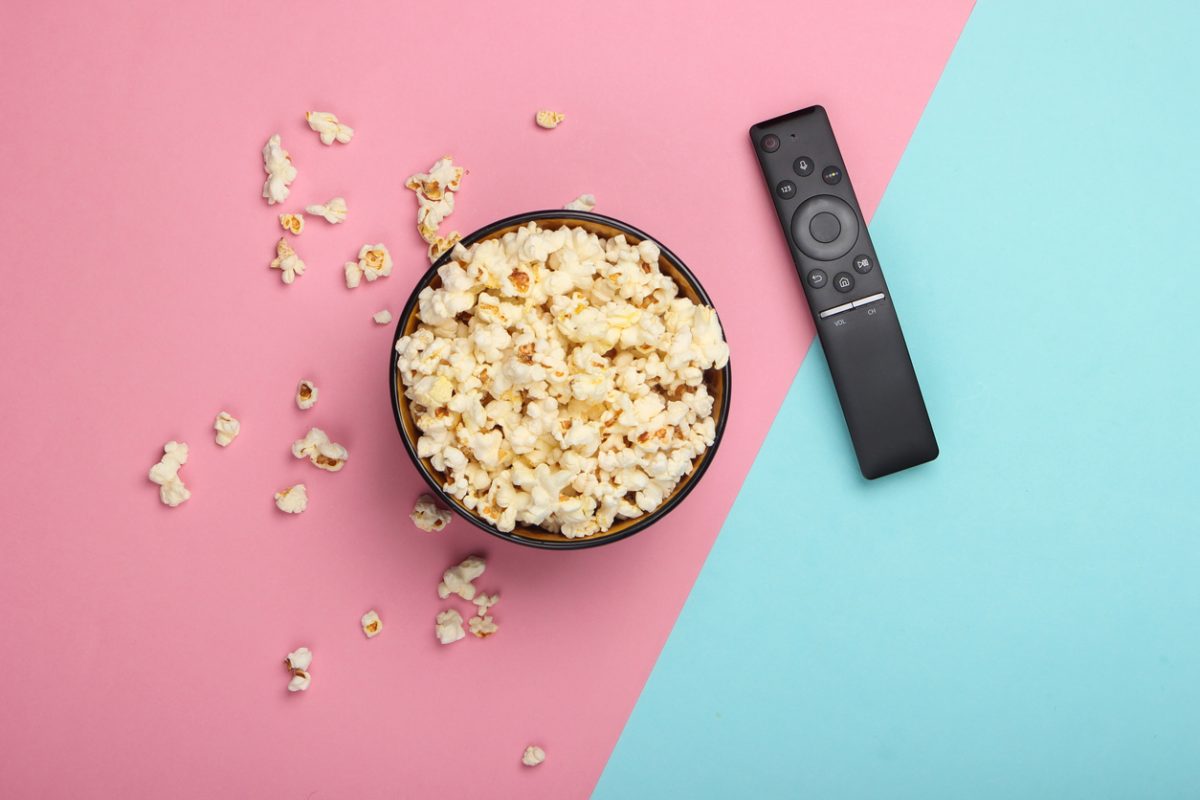 ***Content warning: This article makes reference to sexual assault***
This article contains spoilers for The L Word Generation Q. It is recommended that you watch the show before reading.
Welcome to my weekly review of Season 2 of The L Word Generation Q. Each week, I'll go over the characters' narrative arcs and pick out sections that suit my agenda. I'm not sorry to say that these will all be thinly veiled pro-communist rants.You can read my thoughts on Season 1 and its central plot points, and my recap of episodes one and two if you need a refresher.
This particular recap contains reference to sexual assault. I'm not going to go into detail about the assault, but I will critique the behaviour of the character who responded. I've marked that section with asterisks on either side, so that you can skip over it if you'd prefer not to read it.
Season 2, Episode 3: Luck be a Lady
When I was a baby dyke, borrowing The L Word DVDs from Blockbuster Newtown, the world was a different place.
There were less marriage plots and more manatees.
I'm still hanging on to hopes of a show that will bring me the same excitement I experienced through my innocent, newly-out-of-the-closet eyes.
Alas, that's yet to happen.
Sophie and Finley are making up. Er… I can't remember if anything else happened for either of these characters?
Tell me if I missed anything important.
Micah has started a new job working with Nat. Micah's character has been so poorly fleshed out to date that I thought he worked at a uni, but now he's a social worker?
If he and Nat are social workers, how the hell do they both live in such fancy houses? Most my inner-city leftie queer friends are social workers, and they are not living somewhere that has a pool.
Anyway, Nat pigeonholes Micah into only working with trans clients, and he decides to stand up for himself as a result, after a convo with Maribel and Finley.
This was one of the most bearable scenes in the episode. I mean, the script writing is a little stilted, but the content itself is great. Maribel talks about her experiences as a woman of colour with a disability. She relays a story of a white woman trying to pick her up earlier that day.
To date, the show has been clunky in how it's tried to deal with important issues, but this scene was pretty good. It's also great that Maribel is becoming a central character.
Also, after their chat, Micah takes Maribel on a horse ride, which was super cute. It seems like the romance between them is growing, and I am here for it.
That said, I'm yet again lamenting that another story is being told about friendships turning romantic. This show needs some damn friendship stories!
Speaking of the focus on romantic storylines; this polyamory story is bad.
I thought this would be about Nat finding herself (even if was in some really on the nose ways), but it's actually just been made about Alice.
At the start of the episode, Nat has spent the night with a new lover, meaning we skipped over a lot of processing. I'm kinda glad, to be honest. I mean, lesbian processing times can be super long, and we've all had enough of that in our lives.
Alice is pretending she's ok with polyamory. Which, if her character hadn't been ruined, she actually would be!
She talks about her life with her editor, and he comments that he couldn't be polyamorous. I have a really major question: why is her editor there? Like, no offence to him, but why is her book editor just there all the time?
Also, in this scene, you can see like four types of coffee beans behind Alice. Why does she have so much quirky shit in her office and yet can't pay her workers fairly? Another quirky thing: behind her desk is this, like, neon pair of lips with a durry hanging out of them. It's the worst.
Anyway, Alice agrees to have dinner with her editor, and it turns out she's actually doing it to spy on her girlfriend. Extremely poor behaviour. This scene is meant to make Alice and the editor look all quirky and funny, but all I can see is someone acting in a problematic, uncomfortable way.
And then we're meant to feel sorry for Alice when she breaks up with Nat? Rank.
How about we have queer shows where people don't act like their partner is their property? And one in which they don't spy on them. Ever.
********
I've been dreading writing about the poker night. Dreading it.
This scene genuinely upset me. In brief: Tess is sexually assaulted at the poker night, and Shane behaves terribly.
My first complaint is that the entire scene is shot from Shane's perspective rather than Tess's. We see Shane watching Tess, and then Shane approaching Tess when she notices that Tess is upset. We do not see the victim-survivors perspective. Fail.
Tess discloses to Shane, and then Shane does exactly what no one should ever do: she flies off the handle, saying she'll kill the man. Another fail. Tess then has to soothe Shane's feelings. Yet another fail.
Tess takes that man's money. Finally, a win?
Seriously though, this whole thing is dealt with so poorly. I wish this never happened. It was terrible.
********
Bette comes in with some of the biggest cuffs we've ever seen her wear. Her and Gigi are fancy lesbians at a gallery, and the cultural capital is way beyond my class background.
Bette discovers a work by one of her favourite artists, and I wonder if this will be her next romance? Because her and Gigi are already over.
It seems Dani and Gigi will next hook up. This is such a true representation of the lesbian web of death. Though, again, it's also a romance where a friendship might have formed.
Dani and Gigi spend time together because Dani buys a fancy apartment with Gigi as the real estate agent. Having only ever rented, I can say that real estate agents are nothing like Gigi.
The last time I signed a lease, the agent was homophobic, and I had to smile because she literally held the keys to my house in her hands. Surely nothing in this series bears any resemblance to anyone's actual lives?
Dani's buying the new place because she's heartbroken. When she finishes signing the forms for the fancy new apartment, she says, "So this is it, new zip code, new life, just like that."
No, Dani. After a breakup, most of us do not sign some forms for a fancy new apartment in LA. Most of us are forced to cry in the room of our freezing cold share-house, while we eat potato gems and listen to Tracy Chapman belting "This time, I won't let my emotions rule my life. This time I'm gonna keep my heart locked safe inside… This timeeeeee!"
Lastly, there's a bit of a boring story where Angie meets her sperm donor's other child.
Look; we've had The Kids Are Alright (shudder). We don't need any more 'children of queer parents exploring their sperm donor' narratives. It's a tired plotline. Angie could have a way better narrative arc.
Also, the whole thing becomes about Bette. She's such a helicopter parent. Tina is nowhere to be seen, which is also kinda weird. I hope it's because Laurel Holloman is off making a sequel to The Incredibly True Adventure of Two Girls in Love.
A final thing I want to discuss; the scene where Micah talks to Nat about wanting to see a diverse range of clients.
As the conversation ends, a cleaner named Linda comes into the office. She appears to be a super butch woman who we see for a split second, and she's scowling. Nat and Micah grimace as though she's scary, making reference to something about her and birthday cake.
This is meant to be a show with a focus on queer women, and yet one of the few times we see a butch woman she is a scowling cleaner? It's extremely offensive.
There's the fact that this depiction leans into the long homophobic history of painting butch women as always angry (they aren't), and then there's the fact that her job as a cleaner is portrayed as being a 'lesser' job than Micah and Nat's jobs as therapists (it isn't).
I wish this show would actually bear some resemblance to real queer lives. There's nary a chamomile tea and long discussion about attachment styles in sight.
Now that's a series I could write only glowing reviews about.
Read Jess' recap of the next episode here!
Jess Ison is an aficionado of queer media and loves every bad lesbian film ever made. In her professional life she is a researcher at La Trobe University. She lives with her dog on Wurundjeri land. Find her on Twitter.
<! -- WIDGET HERE FOR BUY ARCHER -->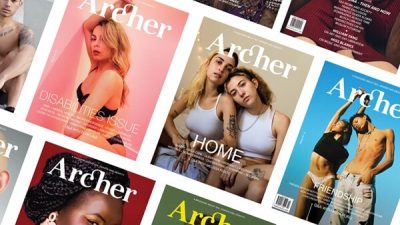 HELP KEEP ARCHER MAGAZINE AFLOAT!