'The L Word Generation Q' S2E1 Recap: "Long hours, shitty pay."
By: Jess Ison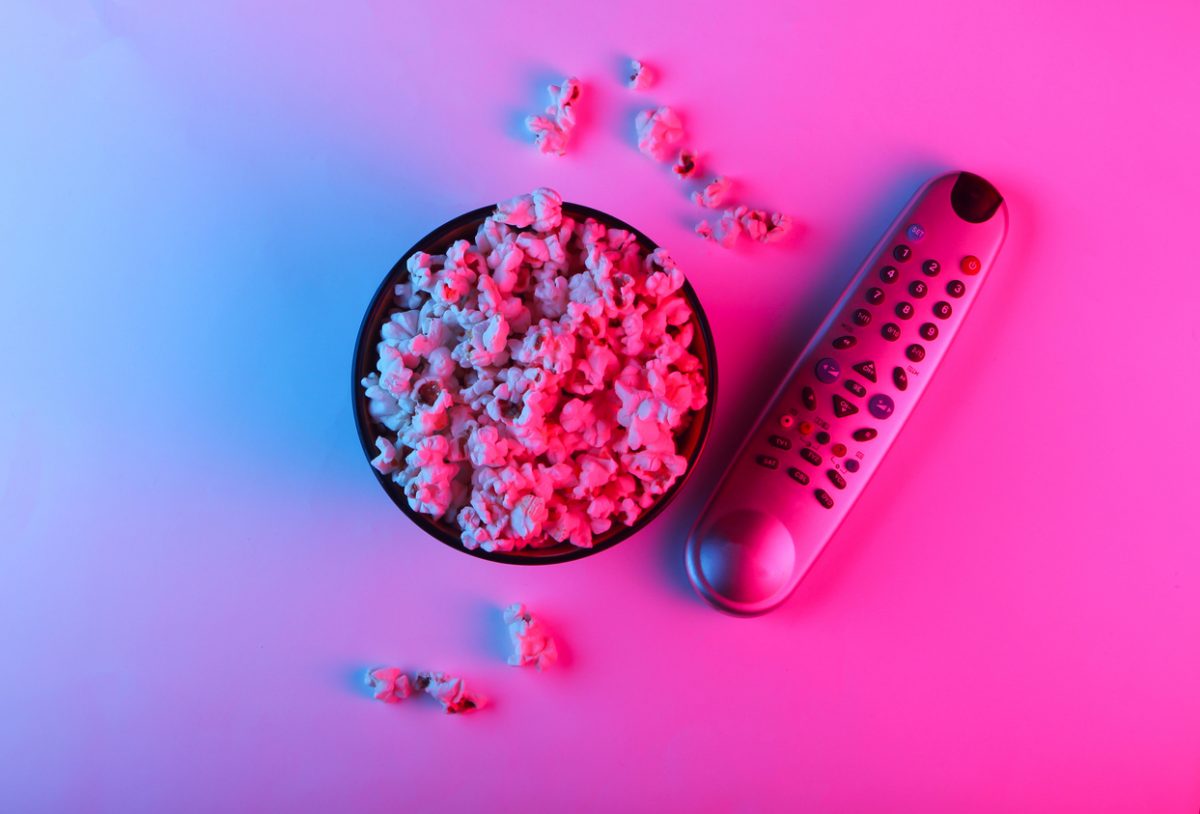 This article contains spoilers for The L Word Generation Q. It is recommended that you watch the show before reading.
Welcome to my weekly review of Season 2 of The L Word Generation Q. Each week, I'll go over the characters' narrative arcs and pick out sections that suit my agenda. I'm not sorry to say that these will all be thinly veiled pro-communist rants. You can read my thoughts on Season 1 and its central plot points here.
Season 2, Episode 1: Late to the Party
The central tension of this episode is Dani and Sophie's wedding, though it starts at the "wedding rehearsal dinner" (whatever the hell that is).
Sophie walks in at the last minute, as though she somehow had nothing to do with the organisation of her own rehearsal dinner, so we can extrapolate that Dani and her father have organised it to fit their wealth. Didn't Dani take a stand against her father's dirty dealings and disown him last season?
It seems the tension between Sophie and Dani about class is, for some reason, no longer an issue in their relationship. Still, there are other tensions: Sophie's stressed because she hasn't told Dani about the affair she had with Finley.
Nevertheless, Sophie puts aside her guilt and walks down the aisle. Dani walks down the aisle too, and you all know exactly what's going to happen next. It's only the absolute worst plot of every hetero movie ever:
Finley shows up and confesses her love.
This is perhaps the cringiest thing the show has ever put us through. By which I mean other than when Alice and Nat confessed their love while Alice was mid-interview with Roxanne Gay.
I'm gritting my teeth just writing this, so let's move on.
The other central Gen Q character is Micah, and he basically has no story so far other than hooking up with his ex (who is M A R R I E D). And he has the gall to be mad at Sophie for not telling Dani about her affair.
This script writing is just so nuanced.
Now, onto our original cast. First up: Alice.
In my opinion, Alice's character has been destroyed. She and Nat are still together. We see them doing domestic stuff, but with 'a twist'; they drop the kids at school, then decide to have sex in the back of the car. Er… ok?
Then Gigi shows up. Where from? I don't know. Regardless, her presence becomes a central plotline: how to deal with Gigi after the failed thruple.
Another central plot point is Alice being a jealous, possessive jerk to Nat at the aforementioned wedding. I dunno mates, that was off as.
Alice's third emerging plotline is her career taking off… Somehow. When we last left Alice, her talk show was on the rocks. Now it's thriving? So much so that she has a new segment, and she offers the job to Sophie, saying it will be "long hours and shitty pay."
I yelled out at this point.
Shitty pay?! Look at the wealth Alice has accumulated. LOOK AT HER WEALTH.
Alice needs to stop, and I need to stop thinking about her before I crack it.
Moving on to Bette.
She's back, and with some excellent suit jackets and shirt cuffs. Her emerging storyline is about her new job at some fancy gallery, where she's once again being the champion of marginally oppressed artists.
She's just so charitable in her wealth. Like when she hugged those people at the queer shelter! And yet… When Tina and her fiancé Carrie stop in for a visit, there's some really judgemental and uncomfortable conversation about Carrie using a Groupon for a Vietnamese bakery.
Bette's other storyline is tied up with Tina, because of course it is. Tina seems to be back on the show as a central character, with Carrie in tow (as my mate pointed out, finally someone with a super dykey haircut).
Bette's feeling lonely, so she's been set up on a date with Gigi. They go to some extremely fancy bar, where they once again run into Tina and Carrie. Gigi jumps on Bette's classist bandwagon and is also mean to Carrie. This turns Bette on, so her and Gigi kiss. Which, if I'm honest, turned me on (against my better judgement).
Tina and Carrie are getting married – yes, another marriage plot – and, look, I kinda like Tina now. Upon reflection, the depictions of Tina in the original L Word series were rooted in some pretty deep misogyny and biphobia. Still, she could be pretty annoying sometimes.
Anyway, with Tina and Carrie's wedding fast approaching, Bette, Tina, and Carrie (after the Groupon fiasco) all decide to tell Angie about it. However, Angie's more concerned with finding out who her sperm donor is.
Not sure what's to come here, but I sense some drama. Speaking of drama, let's talk about Shane.
Shane's plot line is purely about her sleeping around and the ways this comes back to haunt her. Remember "my lover Cindy"? That was cooked in so many ways.
We first see Shane accompanied by her dog and entering a poker game that costs $10k. There's some very Shane music playing in the background. She's been invited to the game because Tess works there (hi Tess, I love you), but the poker game is run by Lena Waithe.
I really don't understand what happens with the plotline at all at this point. It seems Lena Waithe's wife is a person called Chloe, who we only see for a second when she brings Shane a beer. Then Chloe and Shane text and Lena Waithe is mad about it, so she kicks Shane and Tess out of the second $10k poker game.
This could have been an important moment about Shane's white privilege, but it kind of made no sense. Plus, it was gross that Chloe didn't get to speak for herself when two masc people fought about her. And most importantly, it was a game that cost ten thousand dollars?
This is just another example (so begins my pro-communist rant) of the lack of class analysis in this show. Firstly, Shane can just go to a poker night and pay the $10k. But Tess, who works at Shane's bar, also works at this poker night. Shane's employee has two jobs, while Shane has $10k to spend on poker.
Why isn't Shane paying Tess a living wage? When the original gang – sans Tina, why wasn't Tina invited? – are at Shane's bar, it seems to be packed. She's accumulating even more wealth on top of that thin earlier narrative about her having international hair salons.
PAY YOUR WORKERS, SHANE.
This whole scenario is extra annoying because Shane is the original series' working-class character. Do you recall that she came from the foster care system? And that when we first met her she was so poor that she shared a room with multiple other people while trying to become a hairdresser?
She had some pretty extreme trauma in her past, so it's maddening that the only plot line she has, still, is sleeping around and the repercussions that brings. There could be so much more to her than a "player" who's so damaged she can't hold down a wife.
U.G.H.
Also, where did her dog go after that first scene?
Depictions of Shane facing negative repercussions for sleeping around, paired with the multiple marriage plots, indicate that monogamy and marriage is again the focus of this season instead of queer friendship and community.
For all of its many faults, the original L Word had, at its core, the friendship between central characters. While their romantic relationships were key to the drama – and indeed The Chart was too – it was most importantly about their relationships and love for one another.
Now we only see the original cast together once or twice in the whole episode, and the central friendship group of the Gen Q cast has been broken up by a romance between the two best friends. While this might make for some drama, it takes away from the reality of so many queer lives: our friendships and chosen family.
And I mean, honestly Finley, why did you even come back? Alice clearly isn't paying you a living wage, because you also work at Shane's bar!
Anyway, I'm trying to put all of the above aside so that I can focus on Angie and her emerging love story with Jordi.
I'm also keen to see if Micah has some more interesting plotlines this season, and whether Tess becomes a more central character.
And, if I'm honest, I want to see what happens with Bette and Gigi. Don't judge me.
Read Jess' recap of the next episode here!
Jess Ison is an aficionado of queer media and loves every bad lesbian film ever made. In her professional life she is a researcher at La Trobe University. She lives with her dog on Wurundjeri land. Find her on Twitter.
<! -- WIDGET HERE FOR BUY ARCHER -->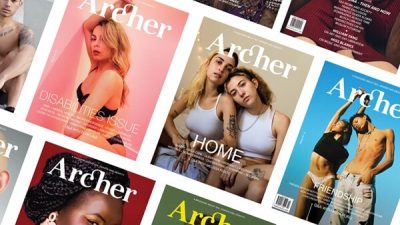 HELP KEEP ARCHER MAGAZINE AFLOAT!