Archer Asks: Mo'Ju on their latest album Oro, Plata, Mata
By: Archer Magazine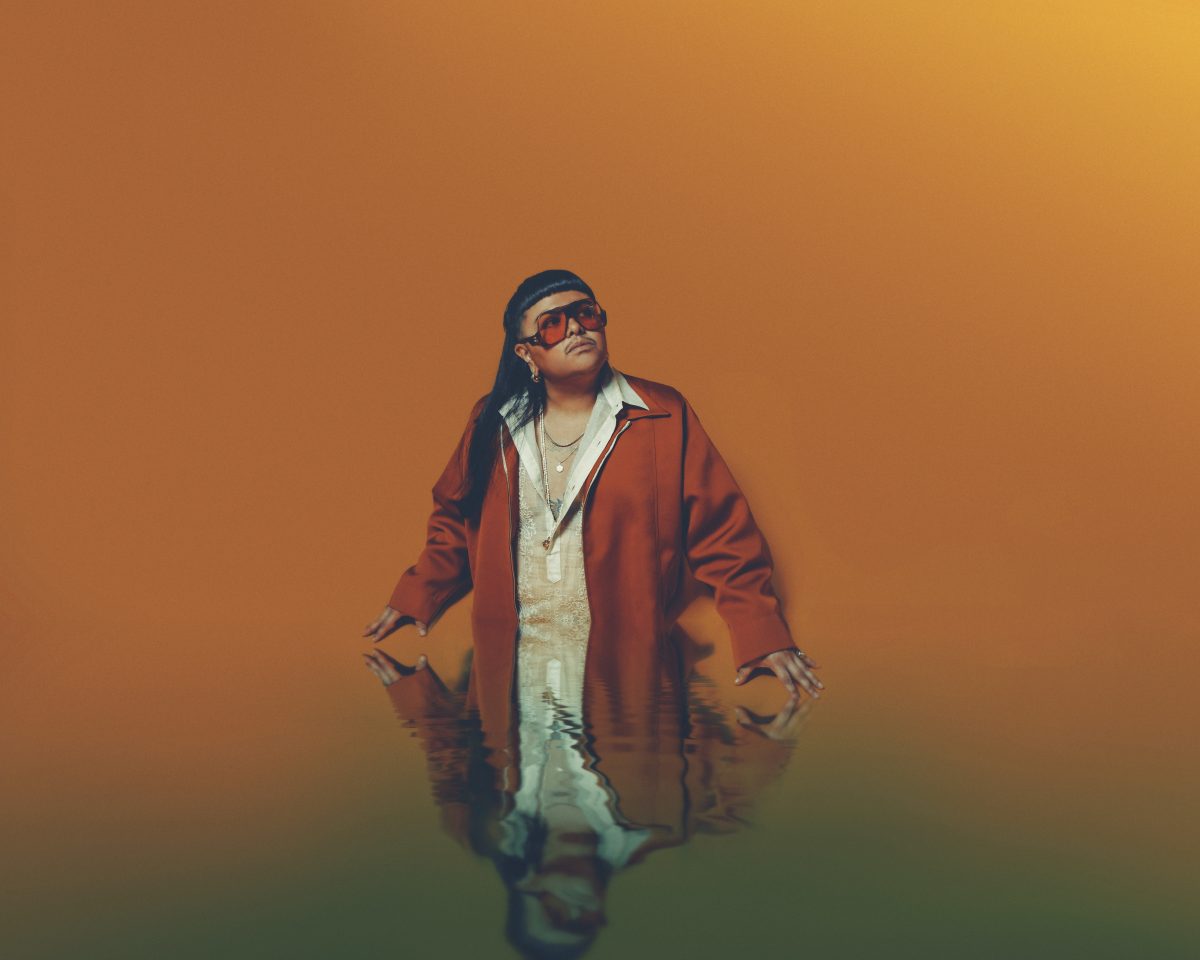 Recent years have seen ARIA-nominated musician and songwriter Mo'Ju enter new realms of renown, their brand of visceral storytelling striking at the heart of a country whose social and cultural climate was manoeuvring a particular state of unrest and change.
The inability to categorise where an artist such as Mo'Ju fits has been a common narrative throughout their career. However, the Naarm-based musician, songwriter, storyteller and third culture kid (Filipino/Wiradjuri), is not here to be boxed in and commodified. Their music is created in alignment with a central artistic vision that is built on truth, authenticity and most importantly, legacy.
Oro, Plata, Mata, the fourth studio LP from Mo'Ju, explores a myriad of themes and experiences anchored by a direct homage to Mo'Ju's late Tito (uncle) Peque Gallaga, the album's title references Oro, Plata, Mata, a 1982 historical war drama Gallaga directed.
All images: Mo'Ju taken by WILK
Dani Leever, Online Editor at Archer Magazine: Hey Mo'Ju, thanks for chatting with us! Congratulations on releasing Oro, Plata, Mata at the start of the year. What has it been like releasing this album into the world?
Mo'Ju: Releasing albums into the world is always weird! I think this is my best album, which is maybe a strange thing to say. But this one feels like a massive level up.
So letting it go into the world was slightly scary, but also exciting and a huge relief. Now that it's out there, I'm just trying to stay focused, grounded and chill.
DL: Tell us about your decision to name and structure the album around Oro, Plata, Mata, and its history within your family.
M: The title – which translates to Gold, Silver, Death – started out as an homage to my late Tito (uncle) Peque Gallaga. He made a film in in the early '80s that shares the title, so that's a huge part of it.
The phrase itself comes from a Filipino architectural superstition, by which one should not build things in multiples of three. This led me to think about the commonly held superstition that all things come in threes. The more I looked into it, the more I realised it's true: birth, life, death; beginning, middle, end; father, son, Holy Ghost.
I became really intrigued by the number three and why we gravitate towards or away from it so strongly. It made sense to use this number as the structural foundation of the record, as well as a thematic motif.
There are three "chapters" to the album, if you will. Each has an instrumental introduction, kind of like an overture, which is then followed by three songs. I liked the parameters that this approach laid out for me; it just made a lot of sense. Once I surrendered myself to following that instinct, everything started falling into place really quickly and easily.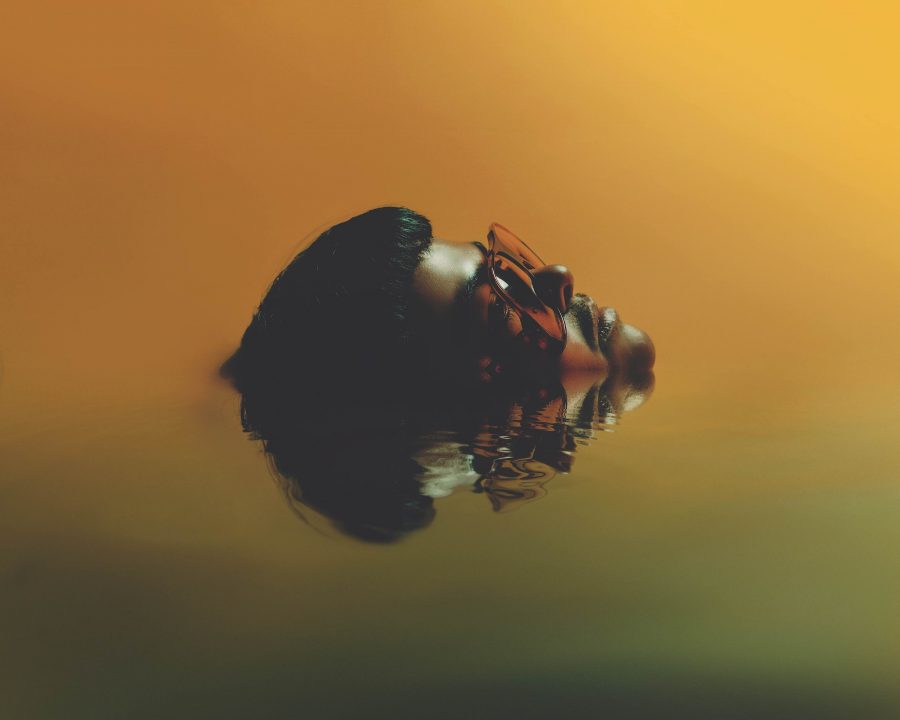 DL: Weaving in personal experiences and identity has always been a key part of your music. How has this come into play for Oro, Plata, Mata?
M: I think as an artist, I'm always trying to distill emotions into song. I'm talking about my own thoughts, feelings and experiences, but I also think that many of these experiences are universal.
My identity, whether it is at the centre of the conversation or not, is just something that I bring with me into any situation. I can't separate myself from who I am, and you know, that informs how I see the world.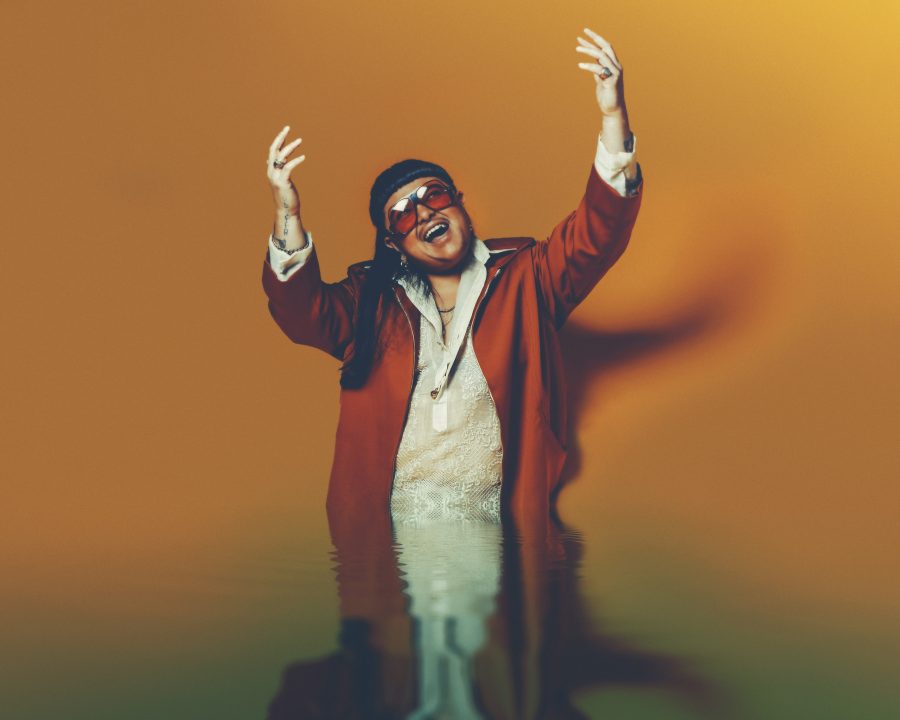 DL: Earlier this year, you received the Rainbow Champion crown in conjunction with WorldPride for your contribution to the LGBTIQA+ community and culture. What was that experience like?
M: That was a really beautiful honour; I was very grateful.
I think it's easy to forget to celebrate your own achievements; it's hard to stop and take stock of what those achievements mean. You never really see them from outside of yourself.
I'm always pushing forward, always thinking about the next thing that needs to get done, whether it's for my family, my work, my art or my own personal growth. And a lot of the time those things overlap.
It was nice to have WorldPride stop me in my tracks and kinda say: "Hey, the work you do is felt by the community." I didn't expect it, but it really meant a lot.
DL: What themes are explored in each of the three acts of Oro, Plata, Mata?
M: I started writing this album against the backdrop of the late 2019-early 2020 fires, which then bumped up against a global pandemic, lockdowns, another wave of Black Lives Matter protests, floods… so on and so forth. It all felt very 'end of days'. All of this, plus I was becoming a parent for the first time.
It was a lot to get my head around; I'm very fortunate to have an artistic practice to process all of these thoughts, haha.
While I was processing, it felt fairly obvious that you could pretty much draw a straight line directly from any environmental, social or political shitstorm right back to late-stage capitalism. This isn't a groundbreaking thought. It's an obvious one, but I'd never talked about it in my work.
So I started exploring it. The songs on the first chapter 'ORO' ('Gold', 'Money', 'Midas') are quite straightforward. They're about excess, consumerism, capitalism and my own personal conundrum feeling as though I am both a victim and complicit in it all.
'PLATA' ('Something To Believe In', 'Bran Nue World', 'Change Has To Come') are all songs about community, family, spirituality and ancestral knowledge. They're about connection; a longing for connection was something that felt incredibly loud here in Naarm during the lockdowns. To me, these are things that have real value, but they are also the things that tarnish more easily if they aren't nurtured.
'MATA' ('The Future', 'World Would End', 'Swan Song') are songs are about eco-anxiety, a contemplation of our own mortality, and what will come of things if we keep hurtling down this track with no regard for anything or anyone. It's not didactic. There's no judgement, and it's not even necessarily depressing; I think there is hope in there. It's more about my own defiance to give up.
In the face of everything that feels hopeless or overwhelming, I still hold onto hope.
Oro, Plata, Mata is out now.
<! -- WIDGET HERE FOR BUY ARCHER -->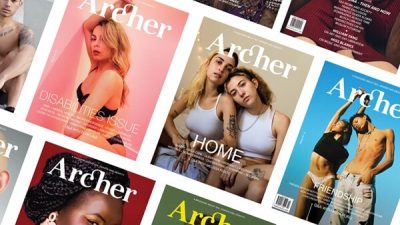 HELP KEEP ARCHER MAGAZINE AFLOAT!