Famili: The electronic music project from Pasifika and First Nations communities
By: Ripley Kavara as told to Angelita Biscotti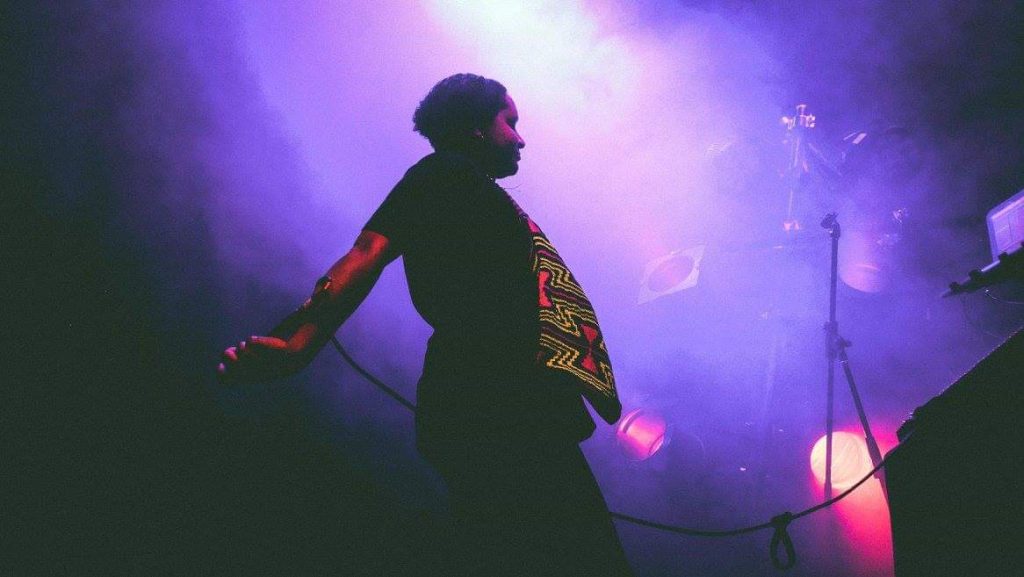 Midsumma Festival is Australia's premier queer arts and cultural festival, bringing together a diverse mix of LGBTQIA+ artists, performers, communities and audiences from 19 Jan to 9 Feb 2020. Midsumma Festival is a proud supporter of Archer Magazine. 
FAMILI is a collaborative electronic music project highlighting contemporary artists from Pasifika and First Nation communities.  Arising from the experiences of Oceanic  LGBTQIA+ diaspora, FAMILI perform a preview of their forthcoming EP launch at the Magdalen Laundries at Abbotsford Convent. The featured artists include Lay the Mystic, Luscious, Kalala, Lonelspeck, Iki Finau, Bella Waru, Vika Mana, Wahe and more.
On a hot smokey Monday in Fitzroy, Ripley sat down with Angelita Biscotti to chat about creating electronic dance music that expresses queer Pasifika visibility, advocates climate justice on stolen land, and brings global black and brown, and traditional and contemporary sounds together in a club space where all are welcome.
FAMILI began as a calling to explore queer Pasifika sounds. I was keen to express our cultural identity, our music, our traditional instrumentation, our expression, our language, our gender and sexuality, through contemporary sounds.
The aural and visual narratives traverse our diasporic experiences in so-called Australia; we are black and brown settlers navigating this space in solidarity with First Nations communities, highlighting similar experiences of colonisation and the different effects that it has had on our communities. Our connection to culture is fragmented and to some extent lost because we are here, away from our lands and waters.
FAMILI reflects who we are as a people. It is contemporary electronic music, yet we are drawing on instruments traditionally used in our music like conch shells, log drums (garamut, pate), bamboo shakers, split canes, flutes, an incredible range of percussive and melodic instruments.
We use song structures and harmonies common to Pasifika music where there's a lot of spiritual collective singing, and it's different from what you'd hear in a Western religious context. There's something sacred about people singing together, to each other, and that's something present across most cultures.
As a producer, I've been creating sounds with Ableton for the past 15 years. I've also been a youth worker for the best part of 10 years now. Working with young people through community arts has made the biggest impact on me as an artist, more so than my university training in music and media arts. Being in community, getting involved in politics, seeing how music propels social movements – these are what help me grow as a musician.
I have not had access to my culture for a number of reasons, including issues with family. Working on this project has created opportunities to begin to understand and engage with my culture. I sought out Pasifika-centred spaces, watched documentaries on pre-colonial music, spoke to aunties and elders, attended dance classes and immersed myself in contemporary queer black and brown music from around the world.
Through this ongoing process I'm learning that just because something's been taken from you that doesn't mean it's no longer yours. I have an authentic right to my own ancestry. I am legitimate.
It's so important to note that LGBTQIA+ identities existed way before and outside of the Western context. The white trans movement became popularised in the last 30 years, yet we've always been here. Queerness isn't a white Western thing—regardless of what some conservative aunties and uncles might say.
It's also important for me to address climate justice and spirituality in this EP. Conceptualising the tracks began with the elements of water, earth, fire, air. What do these elements mean to us in our culture?
The element of Earth in the EP is about personal homecoming, Papua New Guinea, West Papua and the struggles my people face. We need earth to ground us, to grow our food, to sustain us.
We need to fire to cook and rebirth and transform things. Fire – in our 'Mana' track – is about empowerment, talking back, acknowledging where we came from.
Air is about the communal breath, winds of change, challenging and talking back to any kind of oppressive system whether it's white supremacy or conservative cultures elders that don't recognise or support our queer and trans identities.
Water is about the threat the Pacific Islands face to their lands through the rising sea levels. The track 'Neck Deep' acknowledges the consequences – and our collective grief.
During the initial stages of the project, I thought I'd focus on the water element.  However, seeing the bushfires happen, we now see how the element of fire is scary and destructive once ecological conditions have been disturbed. When Indigenous knowledge systems are discredited, we enter into crisis.
This government is so colonial, profit-focused and racist to the point of being in complete denial about climate change, and it has led to unparalleled loss of life and destruction of sacred lands, water and airways.
To a young queer person of colour from a low-income background wanting to get into electronic music production, I would tell you if you want it, you can have it. It won't be as accessible at first, that's just a fact. Having access to these things is ultimately about financial privilege and access to resources, but resources aren't limited to money.
Be smart about asking people to help you. Find mentors. Get involved in the musical community. Go to gigs. Don't be afraid to tell people you admire, 'I want to get into this.' 'How do I start?' 'What programs do you use?'
Even now you can write stuff on your phone. Steve Lacy is an African-American-Filipino guitarist and producer who collaborated with Kendrick Lamar, and he makes his albums on GarageBand on his phone. You can turn voice memos into tracks. Think outside the box. It's gonna make you a better artist anyway if you have an interesting approach to your practice.
The first computer I owned I built myself from going to a youth program. I really wanted a computer to produce music on so I made one. I went to my local youth centre and asked people to help me. I connected with electronic musicians in local areas to get the software I needed. I borrowed synthesisers from friends. I taught myself through trial and error and learnt how to make music in my own unique way. I make music that people vibe with.
If you are passionate about music, you'll find a way, and you'll find your community.
So many times I've wanted to throw in the towel. We're socialised to not think much of ourselves sometimes. But I know that the power of music lies beyond yourself. It's one of the most powerful things that connects people on this earth. So do it.
Feb 6th is the pre-launch of the FAMILI collaboration, an invitation for the community to witness a live performance of the music being created, and a preview of the visual EP that will be launched later this year. This event is part of Midsumma Festival's Queer Unsettled Program. Queer Unsettled is a major project for the 2020 Festival. Provocative and unearthing, Queer Unsettled celebrates stories from Pacific womxn of colour, Indigenous perspectives, Drag Race darlings from Thailand, dance stars from Taiwan, asylum seekers from Iran and queer diaspora communities as they take up space through storytelling, live music, multi-disciplinary moving-image installations, immersive performance, new work exhibitions, the unpacking of daddy issues, and a punking and waacking dance-off after dark.
Book tickets to Queer Unsettled here.
Angelita Biscotti (she/they) is a Spanish-Filipino-Australian illustrator, photographer, model and writer whose work explores the possibility of tenderness within carnality, and the carnality inherent in tenderness. Her work has appeared in The Saturday Paper, Overland, The Lifted Brow, Peril, etc. In 2018 her erotic poetry chapbook "Else But A Madness Most Discreet" was published by Vagabond Press, under the author name Angela Serrano. Angelita Biscotti is currently working on a project on the fundamentally erotic nature of friendship. Instagram: http://instagram.com/angelita.biscotti
<! -- WIDGET HERE FOR BUY ARCHER -->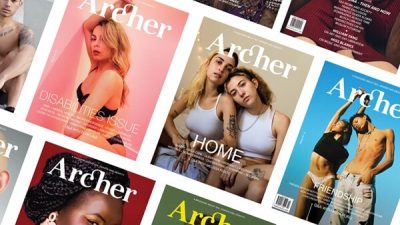 HELP KEEP ARCHER MAGAZINE AFLOAT!