Age gaps in queer couples: Dismantling societal rules
By: Eva Akyol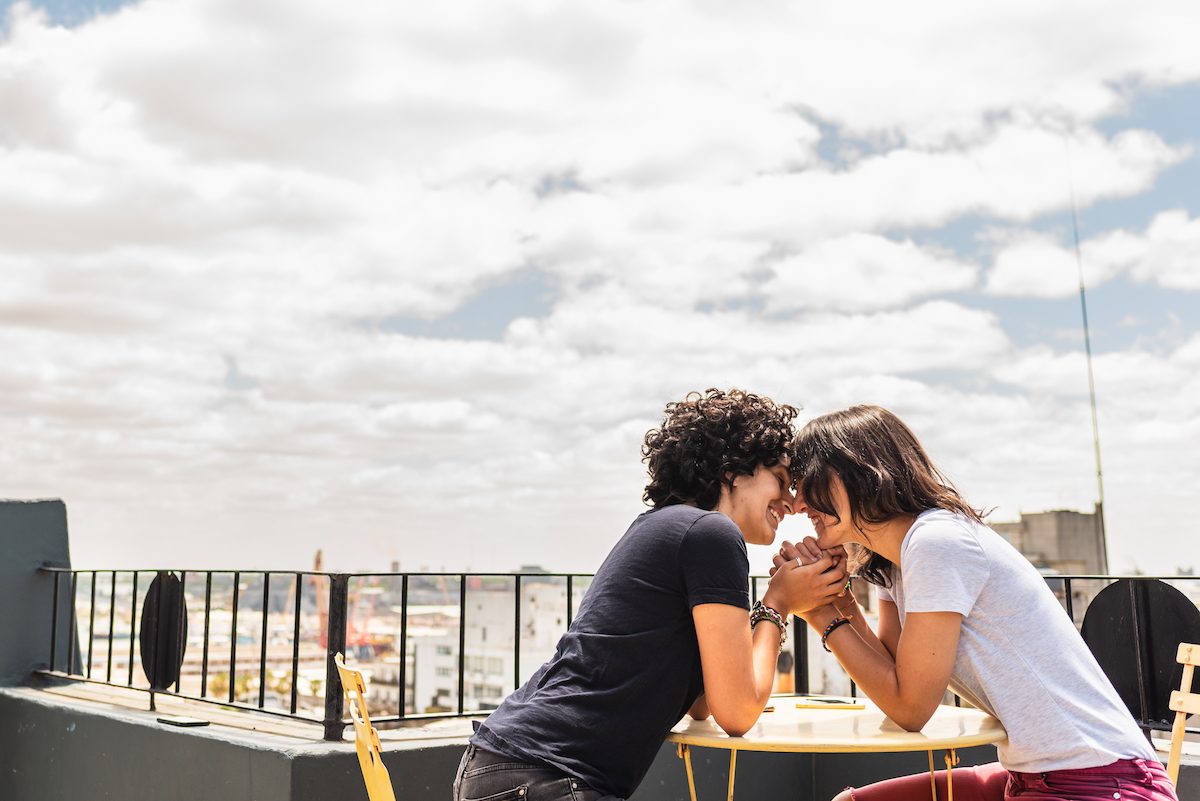 "How do you have anything in common with younger people anyway?"
I vividly remember a friend asking me this question with a tone of obvious disapproval. 
Instantly, I felt ashamed. At 28 years old, I could see why they questioned it. According to society, you should aim to date someone one to three years either side of your age.
Anything more than that and you can anticipate judgement, confused expressions and austere lectures from friends and family alike. 
One of the invisible rules of dating as a straight woman is that any man younger than you is practically a child.
How do you think the dating tip "Don't be his mother!" became popular?
Many women opt to avoid dating younger men and, generally speaking, their reasoning isn't entirely uncalled for. 
I dated men for a large chunk of my late teens to mid-20s. There were enough men younger than me that did fit into this 'man child' stereotype – impulsive, reckless, emotionally immature – to justify my friend's concerns about my new dating prospects. 
This time, though, they weren't referring to younger men.
They were alluding instead to the women I had been dating since I came out as bisexual a few years back. 
As a seriously late bloomer, I found navigating the queer dating scene to be more confusing and challenging than fun and exciting.  
There are many challenges we face when undoing the compulsory heterosexuality (comphet) narrative as queer people. But I found that I was faced with a somewhat unique issue – through dating apps, I was connecting with women in their very early 20s. Much younger than seemed traditionally 'appropriate'.
This wasn't a conscious or deliberate decision, but it made sense on a superficial level. I had gone on plenty of dates with women anywhere between 19 and 35. Repeatedly, I felt like the sum of my parts made me a good match for those younger than me.
My values, lifestyle, and the things I want in life helped to explain the ease I felt around them. But upon unravelling the situation in my mind, I began to realise it was a lot deeper than just surface similarities.
Younger women tended to be more comfortable with their queerness. Many had made peace with their sexual preferences in their early teens. Getting to know women around my age or older, I found that many had subconsciously inherited the comphet relationship ideals we were all raised with.
This sometimes included expectations of strict monogamy, a hesitance to date or be intimate with other women, and, for some, a deep-seated secrecy about their sexual identity. 
I found that there was an entire world of difficulty I could circumvent by dating younger women.
This was a comforting realisation as I'm not one to adhere to what society expects of women around my age to begin with. I skate with grubby boys on the weekends and I'd much rather spend the remainder of my 20s travelling the world than settling down.  
Theoretically, this should have been an incredibly liberating time in my life. The truth is, it felt more like a trap. I felt too inexperienced for comfortably queer women to want me; but too sure of my sexuality to be a plaything for bicurious girls.
Being queer suddenly felt like limbo – I felt displaced between being ready for something serious, but finding that no one in my 'societally appropriate' age bracket was ready for me. And if the 'age appropriate' ones were ready, the people I met seemed too conservative for my wildling nature. 
Eventually, after two years and countless first dates, I came to realise that maybe I didn't need to conform just for the sake of approval from friends, family, and society as a whole. 
Perhaps the judgement I felt was self-inflicted to a certain degree too, and I simply surrendered to the process of what felt right, rather than what sounded like the 'right thing' to do. 
I stopped being apprehensive of the societal disdain I might encounter if I didn't stick to traditional rules and outdated expectations.
Isn't that what being queer is all about anyway – challenging everything we were meant to believe was 'normal'? 
I now date women based on connection alone, not limiting myself to age standards, but also not being opposed to any particular demographic either. 
We all mature completely differently and there's no timeframe for it. I have dated 35-year-olds who are wild party animals and 20-year-olds who consider watching political television shows their favourite hobby.
Queer people are complex, wonderful beings. None of the straight cisgender man stereotypes come close to the intricacies I have experienced firsthand when getting to know women in a dating capacity.
These days, I'm much happier just doing what feels natural for me, and I'm trying not to give a fuck what anyone says about it.
That's one thing I'm too old to care about. 
Eva Akyol (@evaakyol) is a Sydney-based freelance writer and digital marketing specialist. She is a proud queer woman who is paving the way for individuals who want to live freely as who they were always meant to be. When she's not working on client deadlines or playing with scents for her perfume side hustle, you can find her at the local skate park or trying a new eatery on King Street Newtown (she lives for El Jannah's crispy chicken burger). 
<! -- WIDGET HERE FOR BUY ARCHER -->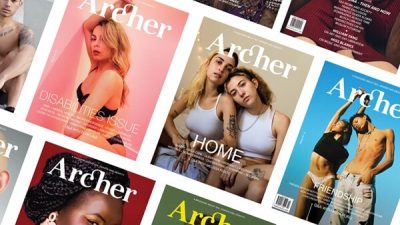 HELP KEEP ARCHER MAGAZINE AFLOAT!