Archer Asks: Finally, a podcast about queer apocalypse stories
By: Archer Magazine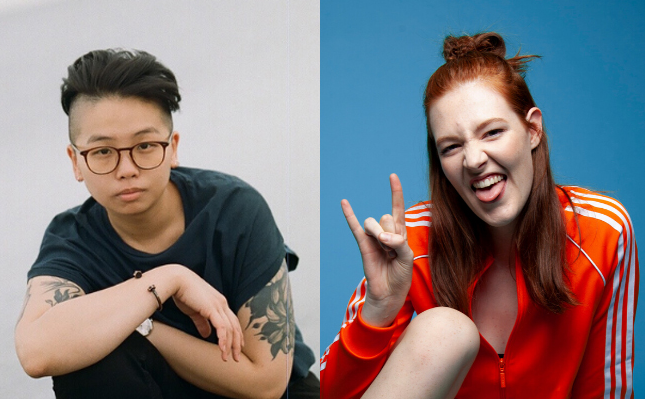 Dramageddon is a genre-bending choose-your-own-adventure podcast set in the year 2050. Created by Jean Tong (playwright) and Lou Wall (comedian), each episode pits two queer women or non-binary guests against the climate apocalypse. We were lucky enough to chat with Jean and Lou.
Tell us about yourselves and Dramageddon – how did it come about?
Jean is a writer, dramaturg and director, and Lou is a comedian and composer. We usually work in theatre and have a strong focus on queer work and social satire, and we mainly work together because we both love big dumb jokes. Our previous theatre credits include lesbian musical Romeo is Not the Only Fruit (Green Room Award Nominee Best Writing and Best Ensemble) and drag extravaganza Lou Wall's Drag Race (Best Emerging Artist Winner, Melbourne Fringe). We're also currently developing a musical called Flat Earthers: The Musical (alongside James Gales/Lighthouser), which had a reading at Arts Centre Melbourne earlier this year.
This is our first podcast together and we fell into it almost by accident. Queen Victoria Women's Centre was looking for new online content makers, and asked if we could come up with an interview series. We pitched them a queer, choose-your-own-adventure podcast and we were pretty surprised that they accepted!
In Dramageddon, we ask our guests to play themselves in an apocalyptic narrative in the year 2050. We wanted to intersect fiction and biography to get our guests to reflect on real-world problems through an imaginative frame. The idea was to get into ethical/moral dilemmas through action and narrative, and disarm our guests into giving us gut responses. The lack of 'character' meant we could really ground the more heightened aspects of the narrative in the humanness of our guests.
We do end up with a lot of hilarious answers because us Queers™ are terrible at decision-making under pressure, but our guests have taken us to wonderful and fascinating questions that even we hadn't thought of.
Dramageddon draws on the idea of the climate apocalypse, yet we're in the midst of a real-life pandemic. What does it mean to create apocalyptic art at this time?
While we conceived the podcast as a response to fictionalised climate apocalypse, some of the scenarios happen to cross-over with the current pandemic. Months before the pandemic hit, we wrote that smallpox resurfaced from thawing permafrost and forced people into quarantine (Episode 4). The fact that a version of this became an actual global crisis reminded us of just how immediate environmental crises really are – everything is exacerbated by climate change, and it feels really key to keep tapping into this.
The urge to create art about the present pandemic can be a great way to process anxieties about it, but it also feels fortuitous to present something so thematically relevant. Humour is an extremely powerful tool for navigating stress and trauma, and Dramageddon definitely feels like a comedic way to lighten the mental load.
While as creatives we worry we're being too on the nose, apocalypse content is booming. It seems some of us want to completely escape the present moment (see: Tiger King, Animal Crossing) while others are diving into content that is tuned into the present moment through a safe fictional lens (Contagion, South Korean series Kingdom, Dramageddon wink wink).
What can listeners expect from a typical episode of Dramageddon?
Drama + Armageddon. Lesbian communes. Our guests cracking themselves up. Karaoke (sorry). Musings on cannibalism as punishment. Musings on abandoning veganism when the apocalypse hits. Musings on CHANEL vs. the skin of your enemies to accessorise. Murder and fashion are all one in the apocalypse.
What are your streaming suggestions for readers with iso time on their hands?
Lou is actually leaning into explicit COVID-19 content by starting every morning with ABC's Coronacast and enjoying Cock Blocked by Corona. For non-corona content, Lou has been listening to Hunting Warhead, which is chilling but engrossing.
Jean is avoiding too much corona content and have mainly been on Business Wars. They do big 'case studies' on like Nike VS Adidas, or McDonald's VS Burger King, and each deep dive goes for anything between 4-7 episodes, so it's a great one for bingeing. Jean is also diving into old Reply All episodes.
You're a creative partnership and also a couple. How do you combine the two, particularly during lockdown?
It can get tricky – we try to mitigate the number of projects we work on together so there's at least some breathing space in our shared household, and we're not both stressed about the same things at the same time. It's definitely trickier when we can't really leave the house, so let's just say we're battling our own Dramageddon right now.
We're #communicating a lot and have settled into a regimen of watching Masterchef every single night, and getting really stressed about it. We want Sarah Tiong to win so bad.
How can listeners tune in to Dramageddon?
Subscribe on iTunes, Spotify, Google Podcasts, Stitcher, Pocket Casts, Castbox, iHeartRadio or wherever you get your podcasts.
Lou Wall is a multi-award winning comedian, composer and theatre-maker. Lou's work includes Lou Wall's Drag Race (Melbourne Fringe Best Performance Nominee), Oh No! Satan Stole My Pineal Gland! (Best Emerging Performance Ensemble), It's Not Me, It's Lou (Best Cabaret nominee), and An Evening with Zoe Coombs Marr (musical director). Lou is currently in development for Flat Earthers: The Musical.
Jean Tong is a Melbourne-based writer, dramaturg and director. Jean's work includes: Hungry Ghosts (Melbourne Theatre Company), Romeo is Not the Only Fruit (Green Room Awards 2019 Best Writing nominee), and Flat Earthers: The Musical. Jean is a 2020 Philip Parson's Fellow and the Development Assistant at Goalpost Pictures.
Queen Victoria Women's Centre is a proud supporter of Archer Magazine. 
<! -- WIDGET HERE FOR BUY ARCHER -->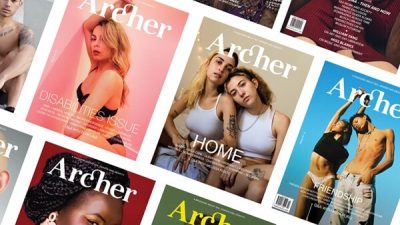 HELP KEEP ARCHER MAGAZINE AFLOAT!