Archer Asks: Fashion Designer Clarence Chai
By: Angela Serrano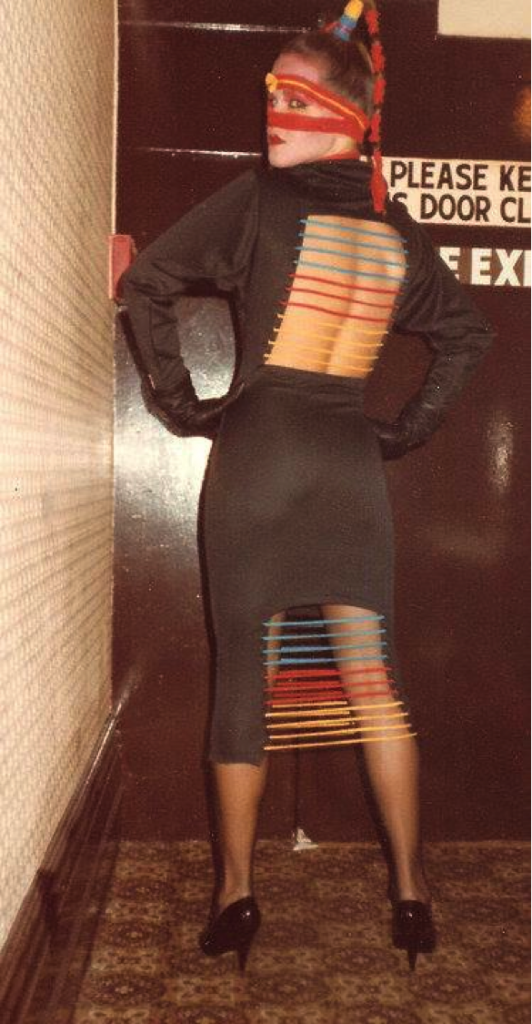 Clarence Chai is a gay Singapore-born Australian fashion designer and vintage clothing dealer. Prominent in Melbourne and Sydney in the 1970's and '80's, he was the only Chinese designer in Melbourne for a time. Some of his garments are housed in the National Gallery of Victoria and the Powerhouse Museum Sydney. His fashion label has been showcased in numerous publications, most notably Vogue Australia.
Tell me about something fabulous you designed for yourself.
A group of us were attending the Arts Ball in Melbourne early seventies. I wore a mini dress made of brass curtain rings secured with fuse wire. Gold sequins were placed in strategic places. It was in the middle of winter and it was freezing. I had to warm up the outfit on my electric blanket to put it on. Then someone had to do me up at the back with fuse wire. Everyone who came too close to me or try to give me a hello hug were snagged by the ends of the fuse wire. Next day, I discovered my arms were full of minor cuts from the fuse wire.
In a 1978 interview, you said that the clothes you design are 'non-sexist. They can be worn by male or female, they have a flexibility we can all take advantage of.' What compelled you to pursue this gender-fluid aesthetic in your fashion designs?
I've always been into androgyny. David Bowie was my inspiration. I love the way David Bowie cultivated his image. I became a huge fan especially during his Ziggy Stardust period when his costumes were designed by Kansai Yamamoto. I shaved my eyebrows, had a Bowie haircut and would paint my forehead red or hot pink when going to parties. This was during the time when Boy George of Culture Club was making waves. Many other gay singers followed: Elton John, Marc Almond from Soft Cell, Freddie Mercury from Queen and Pete Burns from Dead or Alive. Perhaps it was during this time that I cultivated gender fluid aesthete in my designs.
Do you have any top three favourite outfits that you created? Can you tell me about them?
My fashion career spanned 36 years, so there were a lot of garments produced. Mostly, my favourites were the special one-off items. This one was featured in Woman's Day. The front was simple. It's the back that will turn heads. The tiles were cut from a sheet and tiny holes were drilled so that it could be linked together with silver rings. It took about 400 links and the back panel was then sewn to the dress anchored with small black beads. I made the earrings, too.
Another favourite garment of mine was designed in 1980 or '81. Black jersey with rainbow rouleaus. The model is a transgender friend who modelled a lot for me.
What were your clients like?
My clients were pretty varied. It started with hairdressers, people in the film and TV industry. Then doctors and architects. The typical client were women in their thirties or older, earning a good income. Some bought for working, while others would splash out for special events.
Who or what were your design influences?
When I first started, I used my Asian background as inspirations like Japanese kimonos and Chinese Cheongsams. My favourite designers at that time were Kenzo, Thierry Mugler and Claude Montana. Then, Issey Miyake, Yohji Yamamoto, Junko Watanabe.
Looking back at your own experiences, what advice would you give to young people who want to work in fashion – as designers, as shop owners, as enablers, etc.?
My advice to young people starting out is to do a business course whether for fashion designing or just wanting to own a retail shop. Secondly, I would advise working for a designer first or in fashion retail to grasp the workings from the business side of things. Up to three years' experience before striking out on your own. When I started I was so green and had to learn along the way. Most creative people have no idea of business and I was no exception. Have enthusiasm, drive and belief in your work, or a clear vision of what you want. It's good to specialise as it's a jungle out there. 
There will always be new designers coming on the scene. It's tougher now since we have so much cheap, disposable clothes on the market and on the Internet. Forget making street clothes – it is too competitive. Do small collections and special one-offs. Then build up the brand. I was fortunate I had hairdressers, stylists and make-up artists who put me on the map. Some of them worked for fashion magazines, and recommended my clothes to the editors. Once magazines like Vogue Australia paid attention, my designs took off and other publications started to get interested. All publicity is good.
The author thanks Australia fashion historian Tom McEvoy for insights and introductions that made this article possible.
For more information about Clarence Chai, queer style and the Australian fashion scene of the 1970's and '80's, consult Dr Sally Gray's Friends, Fashion and Fabulousness: the Making of an Australia Style (Australian Scholarly Publishing, 2017).
Angela Serrano is a Melbourne writer and fine-art model. She was a 2017 Wheeler Centre Hot Desk Fellow. Pronouns: She/her/they/them. Twitter: @angelita_serra Instagram: @angelita.biscotti 
<! -- WIDGET HERE FOR BUY ARCHER -->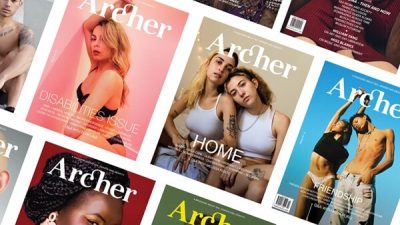 HELP KEEP ARCHER MAGAZINE AFLOAT!