Kink tales: When my best friend became my Sub
By: Esmé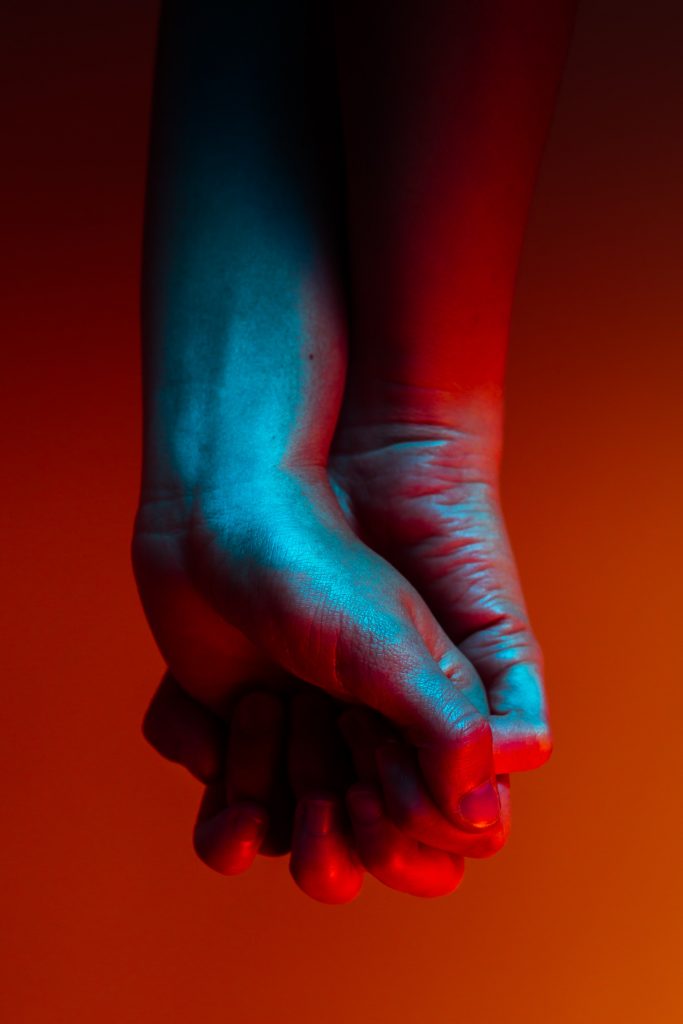 I'm concealing a crop underneath my clothing. It peeks out of my skirt as I move into the car, pressing painfully into the flesh of my thigh.
"Where are you folks off to tonight?"
"Just a club," we both mutter, looking anywhere but at each other.
The driver nods and says no more.
He doesn't notice the collar around Dylan's neck.
I've been aware of my kink since I was six years old. Of course, at that age, I had no idea what it meant. I just knew I got a "special tingly feeling" when we played baby-sitter/child and I was punished as a naughty little girl. I started exploring it in my later adolescence.
It's one thing to come to terms with the presence of a kink; I'd written and spoken about it extensively, explored it in the safety of the bedroom. But to act on it publicly — to walk into a room, clad in lingerie and leather, and ask a stranger to dominate you — that is a whole other ball game.
Dylan and I were a $55.45 Uber away from cementing ourselves as kinksters.
We're among the first to arrive at the hired club. We missed the memo that late was sexy. The place has been decorated like an underground dungeon, filled with cages, crucifixes, and suspension devices, which equally excite and terrify me. My first order of business is to find the bar — if I'm lucky, I'll find someone who wants to financially dominate me.
"Excuse me, are you up for auction tonight?"
A middle-aged man, clad in nothing but latex booty shorts and a harness, addresses us from a respectful distance. I watch his gaze rise from Dylan's leather pants to collar, following its chain into my hands.
"Oh, I'm sorry." His attention falls on me. "Will you be putting your slave up for auction tonight?"
I stare at him blankly, unsure whether I should be laughing or driving a hard bargain. Dylan looks equally conflicted. Giving the collar a little tug, I attempt my best impression of Christian Grey. "He's not for sale, sorry."
We find that the collar offers us immunity as we explore further, leaving us free to sip our G&T's and watch spankings undisturbed. I take on the role of tour-guide, explaining to Dylan what's happening as people are suspended with rope from the ceiling and covered with suction cups on tables.
Most displays we move pass quickly, others have us mesmerised. We watch an experienced sub/dom couple for the longest time. She is on her knees before him, transported into a state of ecstasy with each lash from his whip. He is nurturing her, loving her.
I remember asking my high school boyfriend if I could call him "master" during sex. The desire had been burning inside of me, but when I finally worked myself up to do so, I felt dirty, wrong. We went back to our vanilla routine and never spoke about it again.
By the time of the auction, we're undeniably tipsy. We follow the crowd up five twisted stairways. We have no idea what's happening, but we're excited. We're still selling to each other that we're only here to gain creative inspiration, to grow as artists. We don't discuss my tightening grip on his chain.
The rooftop is at capacity. We find a bench at the back and watch as a wild variety of people are marched onto the stage. Gimp suits, adult babies, Venus in Furs, fluffy dog costumes. They're all offering various services, going for fluctuating prices.
We're swept up in the excitement. We're shouting and cheering, throwing around fake money, helping neighbours secure their prizes. A submissive with vibrating underwear is currently at the podium. The ladies behind us have just been overtaken in the bidding. I gather some fallen money from the floor.
The dark-haired women hesitates before accepting it. "Can you be up for auction instead?"
I laugh, deflecting.
"I mean it."
Her words send shivers straight down my spine.
The crowd dissipates quickly after, as lucky purchasers guide their slaves to darkened corners in the building.  I check for my phone and wallet. I ask if he's ready to leave.
"I kind of want to do something." Dylan's looking at me, pleadingly. I'm shaken. I say I'll stand by and watch him.
We make our way back down the stairway, listening to the echoes of slaps and shouting. It's coming from the second floor. Curiosity leads into the gathered crowd. A woman is straddling a spanking horse, her arms and legs tied to each of its wooden legs. Two dominatrixes are at work, smacking her, caressing her cheek, stroking her hair only to pull it.
Just as they finish, I realise they're the ladies who were sitting behind us. The crowd cheers as the woman is helped from the horse, expressing her gratitude to the two mistresses.
That's when they see us.
The leather-clad dominatrix walks confidently up to Dylan. She looks at me for approval and I hand over the chain. Dylan is secured onto the horse. I watch as they prepare him, adjusting the restraints, asking about his tolerance for pain.
Suddenly, I feel exposed. Confidence falls from me. I fiddle nervously with the crop still under my clothing.
They begin. The sound of their strikes fill the room. I study Dylan apprehensively, but he has found his state of ecstasy. I'm ready to fade into the crowd.
The eyes of the raven-haired mistress catch me. Invitingly, she holds out her hand. I shake my head instinctively. Her offer remains.
Something within me changes. I feel that desire coursing inside of me. I pull the crop out from my clothing.
I have always considered myself to be a sexually confident person — my Insta bio proudly declares I am a "sexpert <insert eggplant emoji>." But, as I stand over Dylan — hesitating — I am aware for the first time of my internalised shame and pervading insecurities surrounding my kink. My computer screen had been my security blanket, allowing me to explore my kink but never fully accepted it.
But these points of vulnerability can be transformed into our greatest source of sexual empowerment — sometimes it just takes spanking your best friend in front of a crowd before you can realise it.
The dominatrixes smile and step to the side. I raise the crop and strike. It feels dirty, wrong.
I let the feeling consume me.
Esmé is a freelance writer and researcher based in Melbourne. Across all her work, Esmé aims to produce sex-positive content that will help reduce the stigma that still exists when discussing our sexual satisfaction. 
<! -- WIDGET HERE FOR BUY ARCHER -->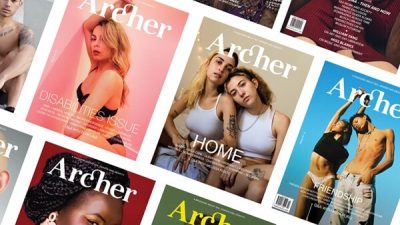 HELP KEEP ARCHER MAGAZINE AFLOAT!