Period sex: Overcoming shame and embracing pleasure
By: Madhvi Thakur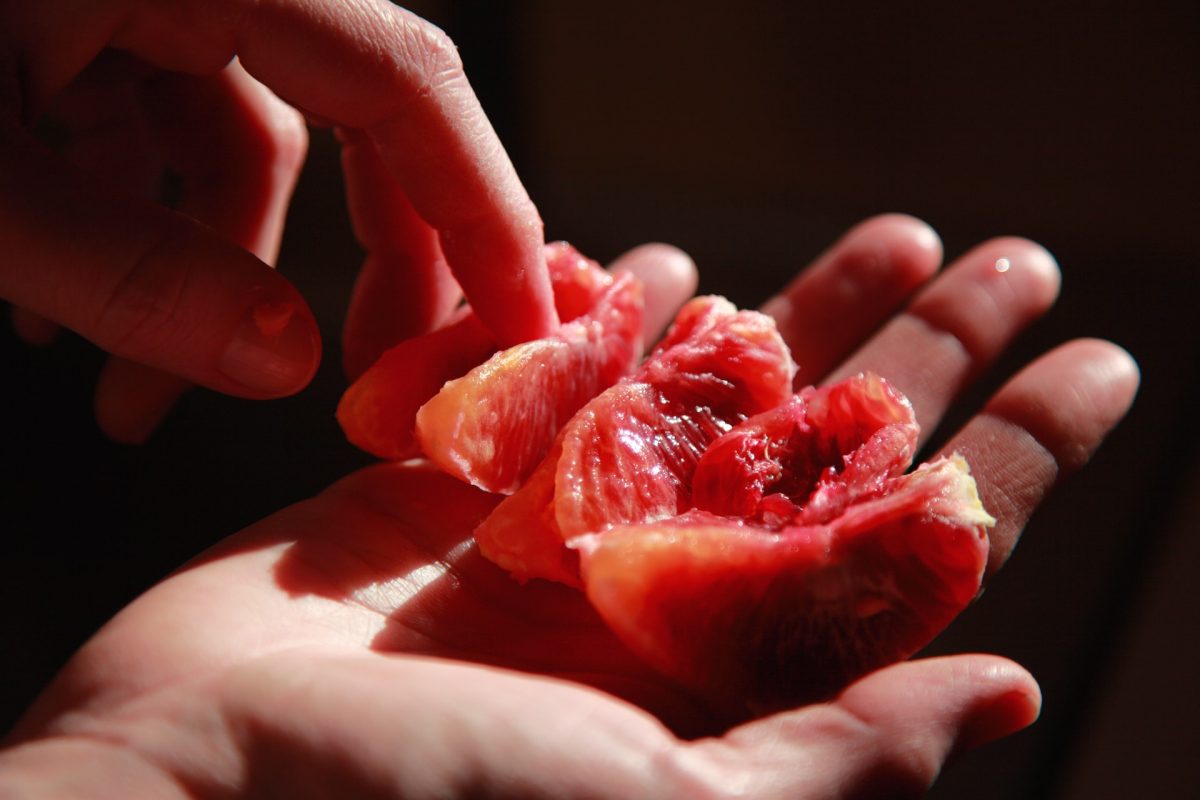 The first time I discovered period sex, it was impromptu and with someone I loved. I was really aroused by the idea, but assumed that he wouldn't be into it.
"We can't get things dirty," I nervously told him. But he just didn't seem to care.
I'm still not sure if he didn't care because he was also aroused by the idea of period sex, or if he truly didn't care.
Nowadays, I think I have a kink for period sex. I don't just crave it because my hormones tell me to; it's also how my imagination feeds on it.
To me, period sex is a reminder that I am to be cherished in my entirety. Stained sheets live as keepsakes, and knowing they're marked by my essence delivers delight. But that hasn't always been the case.
I was travelling with my family when I first got my period. My father had just been given a promotion, which meant that my sister and I could have our own room.
Over the years, we had come to understand that to experience pleasure meant to experience privacy. Privacy meant the freedom to choose, to experiment, to make mistakes, and to not look perfect. As a result, this newfound privacy while we travelled was life-changing to us sisters.
It didn't take us long to appreciate the perks. There was the television on our wall which we could watch at any time, and the spaciousness of the room in which our things could be strewn about indiscreetly. There was the fan that made it breezy inside, and the window that we could dangle out of.
All of these pleasures came with the privacy. But it was because of the privacy that I forgot to panic when I woke up to a stain on the bed caused by my first period.
It was my dad who first noticed the stain and started to panic. What impression would it give the hotel people about our family?
These were people that we had only exchanged keys and hellos with; people we would never see again, and who I was sure must have known someone who menstruates. But, out of the shame that my father had inherited from his family, he scrubbed off the bloodstain.
My mother never talked about periods, which meant my sister and I couldn't talk about it either. All hus- hush, I was given a sanitary pad and some instructions to use it.
Underneath, my own unspoken panic began to rise, but I kept it hidden and I obeyed.
Our father's panic was so loud that neither of us had the courage to claim the stain. We didn't understand the shame, that was his, but had become ours in that moment.
In my father's village, my aunty still sleeps on a separate bed during her period.
A menstruating woman stays away from the kitchen so as to not contaminate the food. Similarly, she is banished from entering temples or worshipping.
On my father's side of the family, it's normal for women to do this. In fact, women are trained to do this, and expected to get their menstruation cycle in sync with the cultural norms. Women aren't just indoctrinated to feel responsible for what happens to their bodies; they are expected to conduct their physiologies in accord with the concepts and norms of society.
One can be very lonely and famished for touch. It isn't just shame that surveils us, but also the lack of knowledge about our own bodies to allow ourselves pleasure.
The first time I had sex I was 17, and I lied about my virginity.
I didn't want my then-boyfriend to have the impression that he was my first, or to think that he had any power over me. The rumour was that 'the one that you lose it to' usually became the one who you got really attached to; the one you ended up marrying.
Even years later, with the so-called 'sexual freedom' my lifestyle in the West has given me, I've observed little difference in the ways patriarchy and heteronormativity ultimately manifest our genders, bodies, and sexualities.
The only real difference is the privilege I now have to choose out of desire and love, rather than shame.
I'm 23 now, and I love sex. The rawness of it appeals to me.
For a very long time, mirrors have also excited me. Specific songs and sounds excite me more than others. It is all an arrangement: the soft sheets, windows wide open, my gaze running back to the mirror, the tingles.
Our porous skins respond to one another, able to sense that touch is a gift. Bodies are fragile, permeable and receptive.
Sex feeds on imagery, stories, our senses and our aspirations. To be able to know someone in this way makes us human.
Period sex can be a turn off for some people, just like semen and other bodily fluids can be for others. For this reason, in my sexual life, I've started to question potential partners about their preferences, and have used their answers as a way of gauging whether we have a potential future.
At a certain point, I consciously chose not to live with cis-hetero men. It was my own paranoia about accidentally leaving a drop of blood or a bloody tampon or my stained underwear in our shared bathroom.
I used to sometimes worry about my generalisations, but I've since convinced myself that it's okay to choose comfort and safety in this way. Ideally, I envision a world where this imbalance has been noticed, worked upon, and rectified. But most cis-hetero men that I've come across have known little about menstruation, or even about sexualities, genders, and bodies other than those like their own.
For a long time, my brother only knew that women bleed once a month. It was only later, through my assertive expression and discussion of period cramps, fatigue, nausea and cravings that he began to respond appropriately.
Surprisingly, in recent years, my father has stopped shaming me and my sister about our periods, and has instead heard and tended to our needs.
I still have yet to fully understand the relation between my age-old shame and my sexuality, or to acquire the vocabulary to express it in words. But for now, I have some comfort with the lack of language to describe why I'm so turned on by period sex. What I have consciously chosen not to shy away from is the liking of my senses.
Senses are the most precious gift to humans. Not only do they enable us to perceive the world, but also to engage with it in harmony. My taste buds delight or repel against certain fruits and vegetables, and what I consume has a palliative effect on me. The effects of my senses and how I respond to them define and drive most of my life.
Knowing your own body is similar to knowing a person; year after year, there is more to learn. I'd like to push the limits, flip another page, rejoice in the nakedness and intimacy of someone however I'd like.
All I have to do is understand my desires for what they are, attend to them, and pursue them.
Madhvi Thakur is a bilingual writer, scholar, and sometimes ghost-writer. Gender, sexuality, and culture are three themes that define most of her work.
<! -- WIDGET HERE FOR BUY ARCHER -->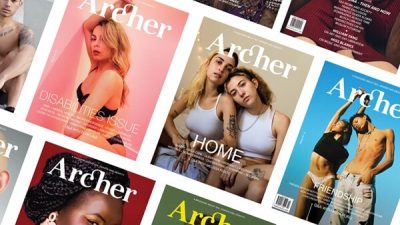 HELP KEEP ARCHER MAGAZINE AFLOAT!