My Catholic guilt: The regrets of a former youth leader
By: Joan Westenberg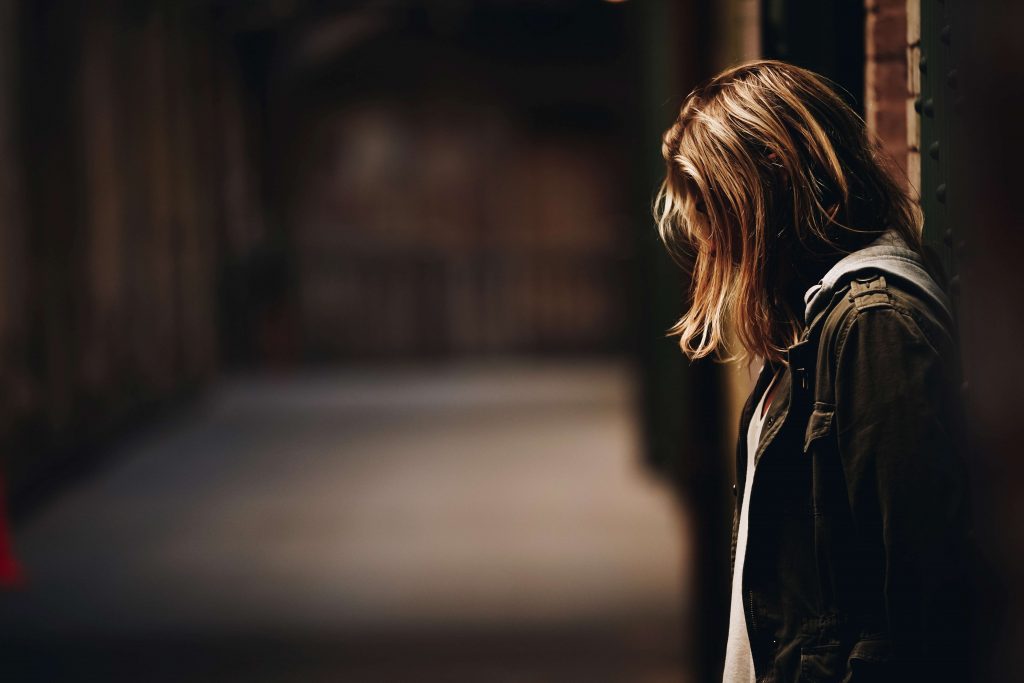 I used to have a job teaching kids not to be themselves.
I was a Catholic youth leader, running activities and leading prayer circles every Friday night, organising events and outings, and acting as an extremely unqualified counsellor for a collection of 13-18 year olds. I held a seat on my parish council, and I played in the Church youth band.
I grew up in a religious environment, but by the time I hit my late teens, I was already wearing stockings whenever I had the chance to be alone, crushing on the other punk boys down at the skatepark, and hanging out online under a series of feminine usernames.
But that was a secret life, a life that I kept hidden from the people around me.
To the eyes of the world, I belonged with my Catholic friends, and with my Catholic girlfriend, and at the Church Hall.
Identity and sex education were the worst part of the youth group's culture. In between the laser tag, the dodgeball games and the pizza nights, there were always talks and events to go to where the message was clear – being gay was wrong, being transgender was a mental disorder, having sex was immoral, and you did not have autonomy over your own body.
We had a Franciscan Friar come in to give a talk to the kids in our group about "Adulthood" – a loosely defined topic that was always going to wind up being about sex.
And sure enough, once we all sat down in a circle in the Church hall, he opened with the memorable words, "if you've ever looked at yourself in the shower, you might have discovered that humans have certain parts that God meant to fit together and certain parts that God meant for you to keep apart…"
I went out the back to hide because I couldn't contain my laughter. But it really wasn't funny. It was a captive audience who were being told that there were wrong and right ways to have a sexual identity.
The talk went on for about an hour, and it kept coming back to why men and women were supposed to be men and women, and why being gay was just plain unnatural.
These were ideas that we had to spread constantly. That the gender divide was intended by God. Heterosexuality was decreed by God. Sex was for making babies, and for anyone unmarried, it was a sin. Your body didn't belong to you.
In one talk where myself and the other leaders took the teens, we were told that even married couples couldn't enjoy a blowjob because sex acts that couldn't lead to pregnancy were banned.
The obsession with content focused on sex and the immorality of queerness was so hard to ignore. It was drilled into everyone. And it was the opposite of what I believed, in my core.
There are some moments that I'm proud of, looking back on those days.
I can remember the night that one of the girls, who was aged 16 or 17 at the time, pulled me aside and told me that she needed to talk because she was feeling guilty about something. She told me she and her boyfriend had had sex. And then the part that broke my heart – she said, "Don't worry, we didn't use a condom." 
I talked to her about consent and made sure she was safe, and then I gave her the subtlest, quietest but sternest little chat about why using condoms was a good thing, regardless of anything else she heard in the group.
I bought her a box of condoms, and told her to be safe. I don't think it was the advice she expected from a youth leader, but I didn't know what else to do. One of the other leaders might have read aloud from a sex-shaming printout or spoken to her parents. I just tried to do what was right for her.
But overall, I knew I was doing something deeply wrong. Something irresponsible.
I wanted to make out with boys, hook up with girls, wear dresses and be me.
I knew I shouldn't have been telling other kids that it was wrong to want those things.
One of the most important turning points in my life happened towards the end of my youth group "career".
One of my fellow youth leaders came out to me as gay and announced that he was stepping down. It was an emotional, confronting moment, and I thanked him for telling me who he was.
I hugged him, and then couldn't stop thinking about what it meant for me.
It was a jolt.
A jolt that I needed to make my own break.
Although I didn't come out fully then, I started admitting that I was bisexual, and I walked away from the group.
It was time, and I couldn't do it anymore. But looking back, I can't help wondering if I actually made a choice to abandon those kids, because I didn't stay to try and make a difference.
I eventually transitioned, years after leaving the Church.
I still think about that group, and the kids I talked to, and I wonder about what an impact it had on their lives.
No matter how much I tried to help, guide, or listen, I know I was still standing behind teachings and ideas that were harmful.
They were harmful to me, deeply so. I can't imagine what they were like for the other kids who looked up to me.
I don't live with many regrets. I don't regret my transition. I don't regret my life. But I regret being a youth leader. And I'm not proud of it.
Sometimes I wonder how much suffering I caused. I wonder how many teenagers I spoke to, and spent time with who wanted to tell me more, who wanted to ask for help, who didn't have support – and couldn't find it in me.
I can't change that now, and I can't go back.
I think it drives me a little though, to want to stand taller, speak out louder and be more visible as a role model.
I care about queer kids and trans teens, and I want them to see me living proudly and know that they can too.
I don't want to hide any part of myself, or teach a sense of shame by living under it myself.
We are who we are, and no amount of doctrine or group mentality or repression can change that.
I feel thankful that I have that level of understanding now, and if nothing else, I can share it and hope that it counts.
Joan Westenberg (@joanwestenberg) is a Sydney based writer and a proud transgender woman. She has been published in Wired, The Financial Review, Inc.com, the SF Chronicle, Observer, The Saturday Paper, The Big Smoke, Crikey and over 40 other publications. Joan is both committed to adopting a cat and desperately terrified of companionship. 
<! -- WIDGET HERE FOR BUY ARCHER -->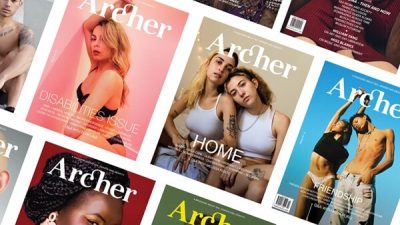 HELP KEEP ARCHER MAGAZINE AFLOAT!