OCD and sex: When 'pure O' isn't so pure
By: Sophie King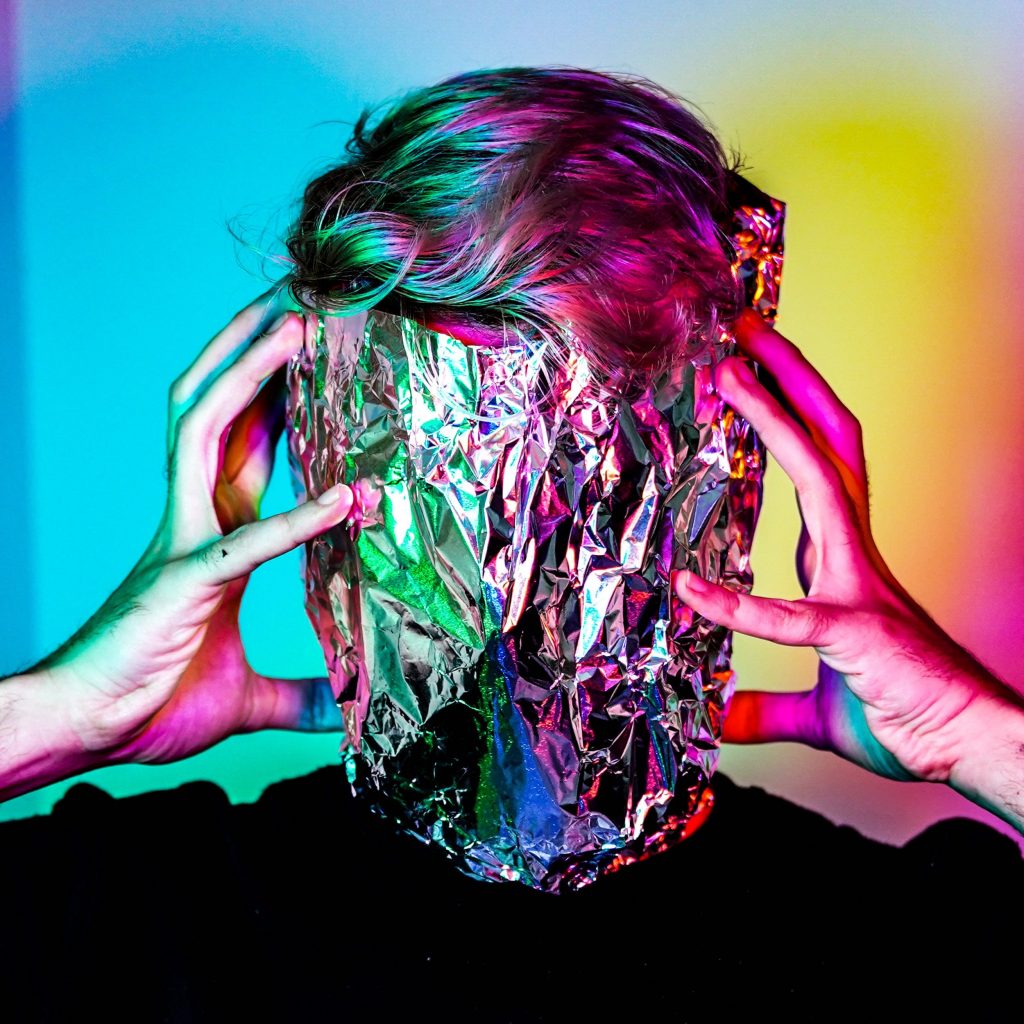 It was a Thursday and I was at work, sitting at my desk in a second-floor open-plan office with no windows. I walked over to the printer, swiped my staff card and waited while the pages of my report assembled themselves into a neat pile.
Then it happened again, more powerful than before.
Images flashed in my mind and I suddenly felt a sensation like hands sliding around my waist, into my underpants and inside me. I fought the instinct to gasp or turn around. Of course there was no one there.
Before I could refocus enough to pick up my report, a series of aggressive sexual images flashed again, so vivid that it was impossible to see anything else. These weren't fantasies or memories. Instead it was like an intruder had plugged a slide-projector directly into my brain or was forcefully lasering short video-clips through my skull.
The images were of strangers and friends of all genders. All were sexual, many were violent, most were very different from the kinds of sex I'd choose to fantasise about. I felt aroused and terrified in equal parts.
Not knowing what was happening and not quite trusting that the force of these images couldn't somehow blast out my ear in bright technicolour and become visible to my colleagues, I went outside for a walk. The images and feelings subsided, but similar flashes returned many times in the following weeks.
On some days, I lost hours either trying to fight off the onslaught so that I could get some work done, or giving up and letting the images flood my mind for large parts of the afternoon. It was like my body and brain were ganging up on me, reinforcing each other to prevent my "real" self from regaining control.
I felt confused and alarmed. What did these images mean? Was I suddenly bisexual? Did the flashes represent a subconscious desire? Was I subconsciously scared of sexual violence from men, with these images representing that fear? I didn't feel scared of men, just scared that I was losing my mind.
It was months before I stumbled on a website that listed these symptoms in neat bureaucratic blue and grey dot-points. My first response was anger: why hadn't anyone told me about this?!
Of course, the answer was that I hadn't told anyone what had been happening.
I hadn't told my partner because I'd thought the flashes meant I wanted to have sex with other people, and I didn't know what to do with that information. I hadn't told my friends because having so little control over my brain seemed too embarrassing to admit.
I hadn't told my therapist because I thought that she'd think badly of me, so obsessed with violent sex while my loyal partner worked hard in her multiple jobs and parenting our child.
I later learnt that "thinking you're a bad person" or "worrying that others will think badly of you" are symptoms too. When I finally told my therapist, she smiled sympathetically. "It's OCD," she said. "It's not real."
When OCD (obsessive compulsive disorder) is mentioned in public, it's usually as a joke: "I like to have my shirts arranged by colour. I'm a bit OCD about it". Most people associate OCD with extreme tidiness, cleanliness or safety.
They don't know that OCD symptoms can include intrusive thoughts or mental images with no visible compulsions, colloquially called "Pure O". The thoughts or images usually relate to something that a culture considers taboo, such as extreme violence, sex or blasphemy.
Cruelly, the OCD brain selects themes that specifically targets a person's fears: a father scared for his child's safety; a religious person fearing they'll offend God; and me, with a history of abusive and unstable relationships before meeting my current partner, now fearing that this relationship was too good to last.
My Googling led to a forum where OCD sufferers discussed living with HOCD (Homosexuality OCD), a sub-type of OCD where heterosexual people become obsessed with the idea that they might be gay, when they're not. One man wrote: "I was constantly scared to watch the tele in case I found a dude attractive, scared I was going to turn gay with one of my mates, always looking at blokes to prove a had no attraction to them!! … It has been torcher!!! [sic]"
Thinking of the hours I'd spent mentally trawling through all the evidence that I could be bisexual, and obsessing over what it meant for my identity and sense of self, I recognised that these were HOCD symptoms. Except, unlike the other people on the forum, I actually was gay. And unlike the other people on the forum, I realised within a few weeks that it didn't matter if I was bisexual or not.
After all, I'd already chosen a partner to have kids with, I didn't want to date anyone new, I'd still be part of the LGBTIQ community, and I usually identified as queer rather than gay which conveniently covered attraction to all genders.
Besides, I'd spent my teens trying to be heterosexual or at least "not too gay" – kissing boys at parties and feigning crushes – with no success whatsoever, much to the chagrin of my teenage self. Even in my anxious state, I found the irony hilarious.
Luckily, "deciding it was okay either way" happens to be the best-practice approach to tackling "Pure O" OCD. Because OCD feeds on fear, the only way to stop the symptoms is to accept the reality of the sometimes-scary and mostly-uncertain world we live in.
In this context, that meant accepting the flashes as part of having a mental illness, and planning my day and life on the assumption that I'd sometimes lose productivity and have to make up the time later.
It meant accepting that human sexuality and identity is complicated and not always fixed. It meant telling my partner all the things I was scared of.
I don't get the flashes or HOCD symptoms anymore, but I still have some anxiety and OCD symptoms related to a much-more-cliché obsession with specific germs.
The "tidy" cliché doesn't apply though. I am famously messy, so my shirts are not arranged by colour.
Instead they exist in a chaotic cacophony, just as rainbow as ever.
For further information online I recommend this website made by and for young people with OCD:  https://www.intrusivethoughts.org/
Sophie is a queer woman who lives in Melbourne and works in public health research.
<! -- WIDGET HERE FOR BUY ARCHER -->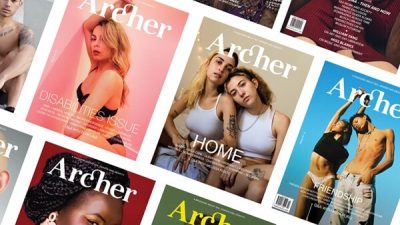 HELP KEEP ARCHER MAGAZINE AFLOAT!