Bi+ visibility in Western Australia: Forming community
By: Misty Farquhar and Duc Dau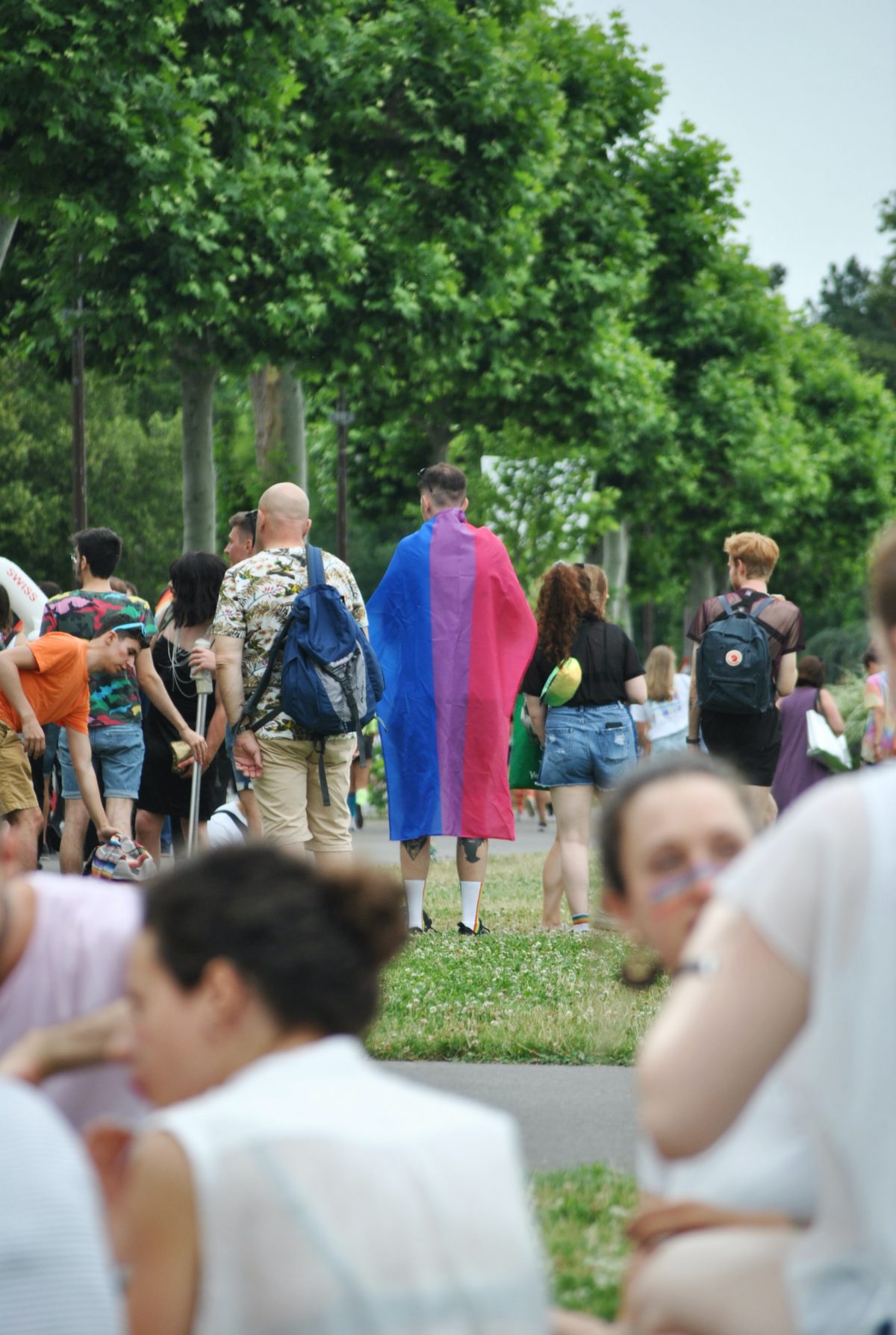 Misty is a non-binary first-generation Australian of Anglo-Indian ethnicity. Duc is a Vietnamese-Australian who, as a toddler, arrived in Australia with her family under a refugee program. Both of us have lived experience of mental health problems. Therefore, as activists with multiple intersecting identities, we aim to interrogate white privilege, class discrimination, ableism and male privilege, to progress our work for all community members.
We are both proud of our identities as bisexuals. Many bisexuals are. But research from around the world tells us that bi+ people are more vulnerable to systemic and individual victimisation than lesbians and gays, and mental health outcomes are particularly poor as a result. Bisexuals may face these issues even within LGBTIQ+ communities.
The interconnection of particular social categories may compound discrimination or disadvantage, further exacerbating these issues.
Bisexuals are more likely than heterosexuals, lesbians, and gays to be ethnic minorities and are less likely to "come out". Trans people suffer the highest rates of mental health disparities in the LGBTIQ+ community, which is a concern for bi+ activists given that sexual fluidity is the norm within this group.
Connection with others is fundamental to our mental wellbeing; it fulfils our need for social recognition and allows us to feel a sense of belonging.
A bi+ community can be missing in the lives of bi+ people, whereas lesbians and gays are more likely to feel there is a community to support them with both the coming out process and the problems they face based on their sexuality.
Bisexual+ people are dispersed amongst a variety of communities, commonly blending into either the heterosexual or LGBTIQ+ worlds, with some not feeling the need for a separate bisexual+ community, and others not feeling either gay or straight enough.
In Western Australia, no formalised bi+ community groups had existed, and no special focus had been given to the bi+ community by broader LGBTIQ+ organisations in recent history.
Driven by the lack of visibility, role models and resources for bi+ people, our group, Bi+ Community Perth, aims to increase visibility at a local level while offering a safe place to engage in discussion and form community.
As one member recently said, "I needed to feel a sense of community, which I had never felt and was craving. It's an amazing experience to feel part of something bigger than me and to be with people who don't question my sexual orientation."
Duc's activism started in 2014 within the university setting after hearing that no bisexual groups existed at The University of Western Australia. In response, she launched UWA BTW (Bi the Way), a social group with monthly events for bisexual+ staff, students, and alumni.
Misty's bisexual+ activism also had roots in a university setting, in a bisexual+ discussion group being run by Curtin University's counselling services. There they met other bisexuals for the very first time, which fulfilled a deep need for connection and visibility.
The experience encouraged Misty to develop an online community beyond the university setting so that others could experience the same.
Following their experiences in the university setting, Misty founded the group now known as Bi+ Community Perth (originally "Bi+ Community") in 2015 as a Facebook group available to people all over the world.
However, it soon became clear that it was necessary to specifically target the issue of invisibility in our local community. Misty joined forces with Duc and another local bisexual advocate to relaunch the group to include more local content and regular face-to-face gatherings.
The online community has grown rapidly since then and continues to do so, with over 1,100 members at the time of writing. Members typically post several times a day, with content including articles / videos, memes, events, and discussion points or questions.
In addition to having a strong and active online presence, Bi+ Community Perth holds at least one gathering every month, many hosted by members. The events have included café / bar gatherings, crafts, physical activities, LGBTIQ+ events, festival shows, and more recently online events.
We also host two big events each year for Bi Visibility Day and the Pride Parade. Our Bi Visibility Day picnic in the park is predominantly for bi+ people and their family / friends, complete with themed decorations, snacks, and games.
Most of our fundraising efforts go towards the annual Pride Parade entry, for which we pay the entry fee and provide themed decorations and outfit accessories. The bi+ contingent in 2017 numbered 40, with over 100 marching together in 2018 and 2019 – one of the biggest bi+ pride contingents in the world!
These public events are particularly important for visibility, as personal contact can reduce discomfort and result in an increase in perceived humanity.
As the group name indicates, we are a community for bisexuals. As coordinators, we have formed genuine friendships with each other and various group members.
Several members have expressed gratitude for the existence of the group in helping them to better accept their bisexuality and, in some cases, be more comfortable about being out to family and in the workplace.
At the very least, members have found the group to be a safe space in order to seek advice or to vent and explore difficult situations.
In running the group, we knew that we had to feel comfortable enough to be open about our bisexuality to everyone in our lives. In this way, as activists and group coordinators, we had to be prepared to be leaders and role models to members of the bisexual+ community.
The role entails speaking out when bisexuals are being erased, especially in public settings.
Ultimately, the goal of bi+ activism is to ensure that, one day, LGBTIQ+ groups will genuinely acknowledge the existence and needs of bisexual+ people, and not just include the "B" in their name and mission statement for the sake of the acronym.
Misty and Duc would like to acknowledge the other coordinators of Bi+ Community Perth, whose unwavering support makes this important work possible. We would also like to thank the group members – your solidarity is more vital to us than you know.
Bi+ organisations across Australia and New Zealand have come together for Bi Visibility Day, celebrating community, visibility and expression through a range of virtual and in-person events from 18-27 September. Full details at standbius.com
Misty Farquhar is working toward a PhD at the Curtin Centre for Human Rights Education exploring how people living outside binary ideas of sexuality / gender experience recognition in Australia. Locally and nationally, they are extremely active in community outreach, education, and advocacy efforts.
Duc Dau is currently writing about bisexual characters of colour in film, social justice and digital media, and biblical reception in nineteenth-century literature. She is the author of Touching God: Hopkins and Love (2012), co-editor of Queer Victorian Families: Curious Relations in Literature (2015), and is completing Gender, Sexuality, and the Song of Songs in Victorian Literature and Culture (under contract).
<! -- WIDGET HERE FOR BUY ARCHER -->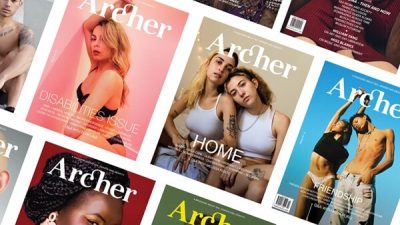 HELP KEEP ARCHER MAGAZINE AFLOAT!