In detention: Gay on Nauru
By: Nima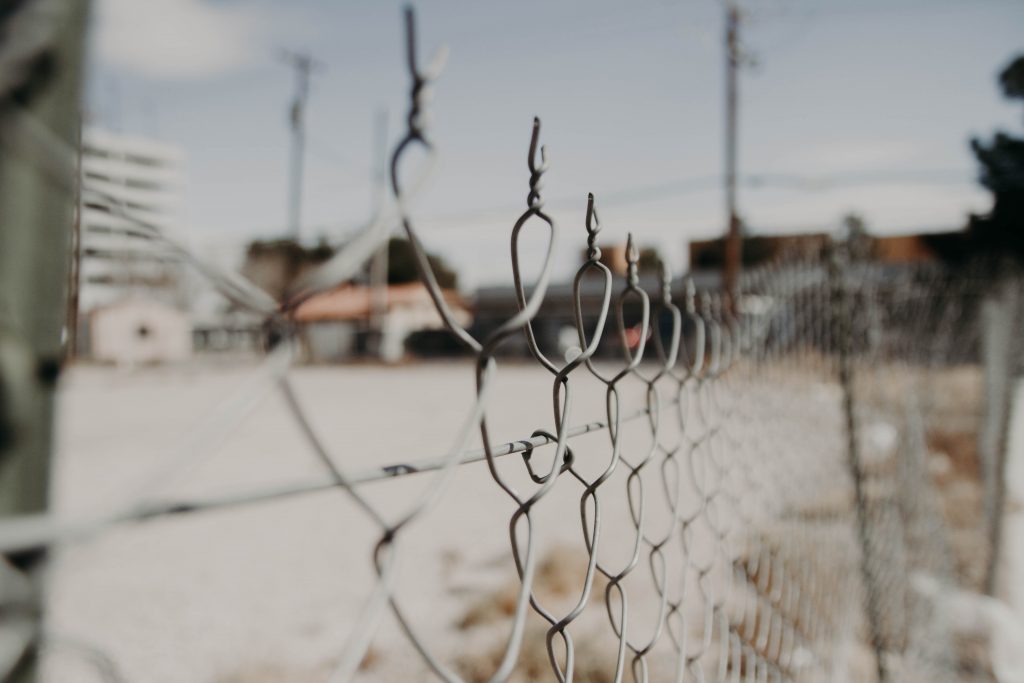 At the moment, my partner and I are in the room not going out. We always live in fear.
I studied engineering at university. I worked as an elevator technician until I left Iran. I really liked that job. I would like to start my own small business, that is my goal.
When I was in Iran, I was harassed by people because I am gay. I was harassed at school and in public. I was slapped and sexually assaulted.
When my father found out that I was gay, he couldn't tolerate me. He was slapping me a lot and also torturing me. I was really tired of living.
Homosexuality is a crime punishable by death in Islamic law. Neither the government nor society can accept a gay man.
After I was tortured and sexually assaulted, this forced me to leave Iran and seek asylum in Australia.
When I arrived on Christmas Island, I told the authorities, "I am a homosexual man. I am gay."
I entered Nauru in 2014. Everyone knew I am gay. In the Nauru detention centre, asylum seekers have come from many different nationalities. When I went to take a shower they would open the bath door. They wanted to enter the bath by force and wanted to harass me; to sexually assault me. It happened many times. I didn't feel safe.
The showers were like cells, their roofs were open and they could be easily entered from the top – other asylum seekers did it many times. Though I have reported this issue, it wasn't followed up.
I wasn't in a good psychological condition because I wasn't safe. In detention there were tents, and in every tent, nearly 40 individuals were living without any partition or any room. The tent was shared.
When I fell asleep, other asylum seekers were harassing me, touching my buttocks and waking me from sleep. Always I was living in fear. I wasn't good mentally, because I was thinking, "Why am I still living in a place where I am being harassed?" I fled Iran for that reason, but here, again, I was psychologically and physically abused.
My partner, Ashkan, was one of the first single men who arrived on Nauru. He is a Kurd, from Iran. He arrived three or four months earlier than me. He had more experience about what was going on in the detention centre, and he was showing me around.
At that time we didn't know about one another. But when I realised that he understood me – that when I needed something, he helped me – I started to trust him slowly.
I slowly started to confide in him and I shared the truth about myself. He promised to be by my side, to always take care of me and support me.
After that we shared our relationship with our psychologist, our case manager and immigration authorities. Everyone was aware of our relationship.
From that time on, we have kept our relationship going. Ashkan is very good. I love him. He is always kissing and cuddling me. And we have loads of sex.
Ashkan is in touch with his family. They don't know about our relationship. It is forbidden in our culture and people can't talk about it openly.
We were living in separate tents. We had no place to live, to have private time. It was all a shared place, even the showers were public.
We told immigration authorities that we needed to live together, in the same tent. We needed a place or room where we could have privacy, but we received the answer that it wasn't legal for us to live together.
Because other asylum seekers had complained about us, they said that they didn't like us to sleep on one bed.
As a result, security guards came and warned us not to sleep together in the same bed because it was illegal here.
They said, "If you persist, we will inform the Nauru police to arrest you." We were told this. We were threatened.
We were scared. All the asylum seekers knew about our relationship, they knew that we were partners. Some people were religious extremists.
They said, "We will kill you." Or they were shouting at us saying, "Don't talk to us. You are dirty people."
When we were in the camp and Ashkan had yet to receive an answer to his case, the case officer called us to visit them. On this visit we were handed a letter in English which said not to reveal our relationship to anyone, including the government, the police, and the people of Nauru, once we started to live in that community.
The letter was interpreted to us, and our case officer gave us the letter to sign it. We didn't sign the letter and we did not accept it.
We said that we are homosexual and partners, there is no reason to hide it. We don't hide our relationship.
After many months, Ashkan received his answer: he was accepted as a refugee. According to the law, I should have been able to go out of detention with my partner when he was accepted. But Ashkan left and I remained in the detention centre.
We were both devastated. I was crying and I went to his bunk to smell his bed. He had long hair and I searched for his hair.
I was in love with Ashkan.
I asked my case officer why I was left behind. They said, "It's illegal for you to live with your partner in Nauru."
The day Ashkan left the detention centre, I shouted a lot for them to take me as well. I shouted so loud my scream echoed around the whole camp and people came and watched from behind the fences. I shouted so much I felt my throat tear apart.
I hit my head with a stone and fractured my skull and I became unconscious. I was taken to hospital and my head wound was dressed. After I came back I still wanted to hurt myself. I did not eat and did not go to the bath. My condition was so severe I was put on high watch.
Ashkan was taken out to the Nauru community. He took 30 tablets. He tried to commit suicide. He was taken to Nauru hospital, they put the hose in his body… He had not been in a good condition. After one month, I was taken to visit the case officer. I wasn't in a good condition.
I was taken to Ashkan.
I was taken to a place with single rooms for refugees. Nearly 50 or 60 refugees were living there. It was for singles, not for families. It was named Fly Camp.
Each room was 6 square metres, without a kitchen, bath or toilet. It was only a room with one bed. When I was taken to see Ashkan, I was expecting we would be with each other, to have one bed. But when I entered Fly Camp, Ashkan was in room number 19 and my room was number 27.
If I wanted to go see Ashkan I had to pass many lines. It meant that we were still separated from each other.
After one week, immigration came to visit Fly Camp. I asked them, "Why our rooms should be separated? We would like to have one bed and live together."
Immigration replied, "It is illegal in Nauru. You cannot have one room together. It is designed for one person."
Months passed. For seven months we lived in separate rooms, but most days Ashkan and I were together.
We had a refugee from another nationality next to our room. One night he came and knocked the door and said, "Why are you together? This is a bedroom for a single person."
I told him, "Ashkan is my partner, that is why I come to see him."
When I said this, we argued. He punched me in my chest.
When we were in the detention centre, everyone knew us. Nauruan officers knew us. When we entered the Nauruan community, and when we went out for shopping, the Nauruans knew us – they knew that my partner and me have a relationship. They could not accept that.
If we were walking on the beach, they were swearing and harassing us, throwing rubbish on us, spitting on us. They threw rubbish on my face. Once, I was punched in my head.
When we were in Fly Camp, one man came to our room, he wanted to break in and assault us. We have reported all these incidents and complained but no-one has followed them up, nothing has happened.
Finally, last year, we came to the new place where we are living now.
The last time we were beaten was in July 2015. It was 6 o'clock in the afternoon. We went shopping.
It was about 15 minutes' walk from our home. We did our shopping and when we returned, the path was dark and full of trees.
Three Nauruan people, they stood in our way. All our body was under stress. They said, "Are you partners?" We said, "Yes. Everyone knows that." We did not like to hide it.
They said, "You are dirty people and rubbish." They abused gay people. It may have taken two minutes or less, or one minute or less.
I don't know. It was sudden. They attacked us with sticks.
From that time, Ashkan and I do not go out. We are in a room where it is closed from all sides. We lock the door because we are scared.
To buy shopping, our case manager goes with my partner once a week, for half an hour, and they return back to the room and have no other activity.
We have neighbours, from Iran and other nationalities, but we don't have any relation with them.
We are really getting tired and crazy. We are losing our reason.
Now, in the room for this long, we have mental problems. We are hurting ourselves. We are tired, mentally and physically. I have been seeing a psychiatrist and I am taking medication for the trauma I suffered in my home country and in Nauru.
When Ashkan and I became refugees we could not go for work.
The money given to us is insufficient so we cannot buy most things.
We cannot afford to use the internet a lot. We use it only for talking and no more than that. To say to you, "We are really tired."
If you would like to contribute to a care package or send a note to Nima and Ashkan on Nauru, you can contact the Human Rights Law Centre at admin@hrlc.org.au and +61 3 8636 4450.

This is an excerpt from They Cannot Take the Sky, an anthology of oral histories by people who have been detained by the Australian Government under its mandatory immigration detention policy.
They Cannot Take the Sky is published by Allen & Unwin and available at all good bookstores. The audio version of the book is available through Audible.com.au
This excerpt originally appeared in Archer Magazine #8, the SPACES issue.
<! -- WIDGET HERE FOR BUY ARCHER -->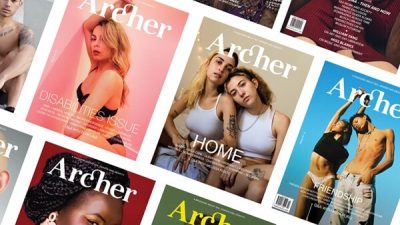 HELP KEEP ARCHER MAGAZINE AFLOAT!