The great interracial divide: Long distance relationships, language and truths
By: Marj Ostani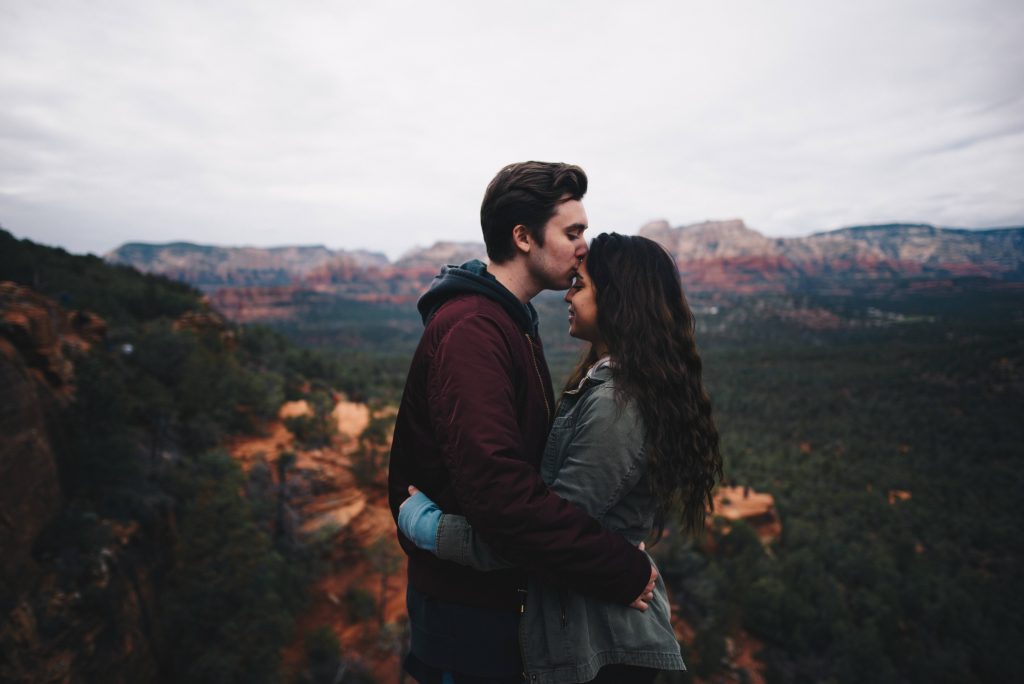 To celebrate my resignation from my first full-time job after college, I booked a flight from the Philippines to Singapore for a break. I brought one bag with me for a month-long stay.
When I landed I realised how reckless my decision was. I had no idea what I was going to do there.
I was 21 and staying in one of the world's most expensive cities whilst unemployed, so I devoted myself to three things: going out to sightsee or meet people, searching for gigs or a new job, and swiping endlessly on dating apps.
I kept going back and forth on whether dating at that point was yet another dumb decision. But it kept me from feeling lonely and like an outsider so I thought it was fine.
I met an Australian man who is a year younger than me. Like me, he had moved from Australia on a gap year. He was living in a small state in Malaysia next to the border of Singapore to look for work.
We talked back and forth, and one night turned to weeks and longer. I offered a hushed protest about our constant communication. I knew that sooner or later our gap would make a future impossible.
It took a lot of courage on my end before I learned that it is okay to confide in someone so far from my roots. I'm a woman of colour, he's white. I'm bisexual, he's straight. I'm bilingual, he only speaks English.
Yet we saw each other a couple of times and made plans to go out for lunch, movies and dinner. Saying yes to one date and then another became easier. After a number of train rides, flights and and passport stamps, we would be back together again.
People glared at me when we were out together as if lecturing me for how bold I was to even try. We travelled from Singapore to Malaysia, Indonesia and the Philippines. Mainly only locals batted an eye; other tourists didn't seem to mind.
The next year we were constantly falling in and out of love after we moved back to our hometowns and were nearly 5,000 kilometres apart.
We encountered misunderstandings as we were getting to know more about each other, and long distance obviously didn't help.
Before him, I was and still am an active feminist, devoting my career to supporting movements and campaigns he barely understood at the start.
He didn't know how exhausting it was for me to discuss race, gender, sexuality, and other issues.
I never understood his indifference and, perhaps, ignorance.
What seemed to be intellectual conversations for him were narratives of my oppressive history, experiences, and struggles.
There was always some sort of disconnect between us there. I couldn't quite reach him.
I knew being in this relationship had its cons. What took me time to learn was not only how to listen but really how to speak.
We did everything in English, of course, his first and my second language. I was eloquent enough to bridge this barrier and – rarely – he would look into my mother tongue.
Often,  I wonder how much better it would be for us without this disparity. How he would pick up on jokes in the middle of my sentences, nuances in between my expressions. If only it were possible.
He has asked me many times, "How can you speak amazing English and have an American accent?"
I have been brought up to believe that as a young Asian woman it is bad manners to talk back and call out red flags.
I get that question a lot, though, it wasn't the first time. I felt angry and embarrassed inside the first time he asked.
Internally, I wondered "Well, have you heard of colonisers? White-washing? Maybe it is history? Did you not know that? You can honestly Google it."
I think these things to myself while brushing off the same old comments.
Hhe has said other things without considering the repercussions. "You don't look Filipino. You'd pass as Latina or even Aboriginal Australian."
He says he means well. He's unaware and that, I realised, was part of the problem.
The more he talked about liking anything but my true identity and roots, the more I become one of them; whitewashed. And I never wanted that. It leaves me feeling cast in a role I didn't audition to play.
He says these are compliments but they're not. They are perspectives I disagree with.
I don't know when this fog will disappear so we can settle in anew.
Of course, there are many things we bond over as well. Many other secrets only the two of us can decipher. Many jokes only we can laugh about. Many qualities we like and fell in love with regardless of everything that separates us.
Apropos to our divide, I figured there are many ways to understand a person; it doesn't always have to be in speech.
We're still together and still see each other. I'm trying not to fixate on polarities and he's trying to anchor in. It's not my job to keep us safe all the time.
There are nights we still get stuck on words but sometimes merely wanting to speak is enough.
In the grand scheme of things, we're no different from the rest.
There's no deadline for us to find our common ground, to meet halfway on our differences and make it work.
We like each other because. And we love each other despite.
Marj is a Filipina culture & entertainment writer currently based in Manille. She's mostly written for women lead, feminist centric spaces juggling multiple gigs all at once. A gemini rising bi-con!
<! -- WIDGET HERE FOR BUY ARCHER -->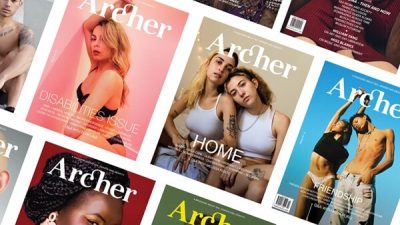 HELP KEEP ARCHER MAGAZINE AFLOAT!