A woman in the bear community
By: Iz Connell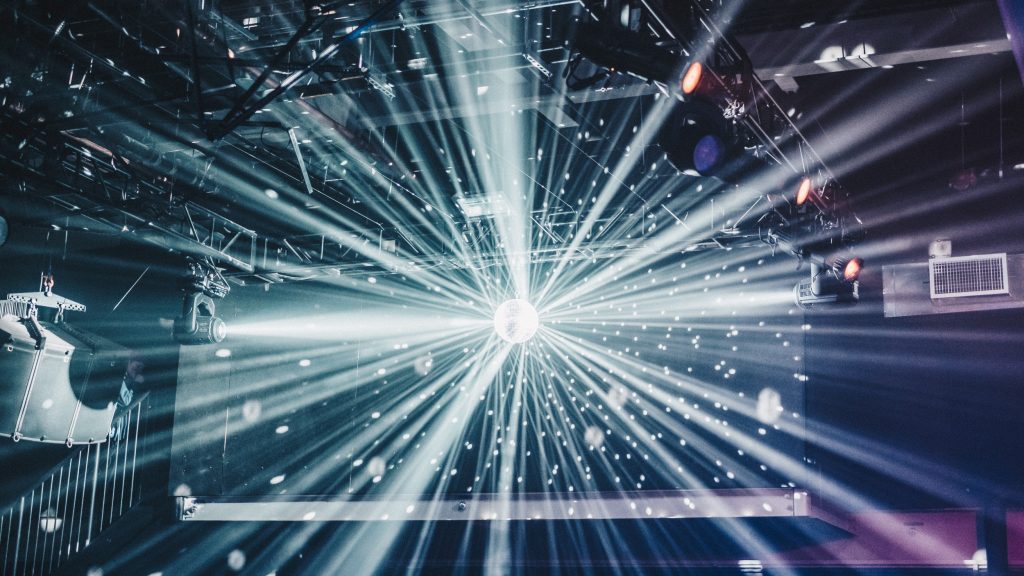 If you'd told me at age 19, walking into my very first bear party at Sydney's  Imperial Hotel basement that one day I'd be called the Queen of the Sydney bear community, I probably would've laughed at you.
I didn't want to go there that night, I'd had a terrible week. I was looking for something very different to the messy lesbian housewarming I'd been forced to leave barely 24 hours before. Hundreds of shirtless gay men dancing to handbag house, culminating with everyone singing along to The Weather Girls' classic 'It's Raining Men', seemed like the perfect antidote to the pain I was experiencing everywhere else in my life.
I was the only woman there.
Now, I attend and volunteer at Underbear (underwear) parties, where, once inside, attendees have nothing but their underwear, shoes, phone and wallet.
700 gay men and a lesbian dancing under lasers. There is hugging, making out, and the occasional dancefloor wristy. Despite not being the target demographic, it feels right to be here.
So what is the place of a lesbian in spaces designed for gay men? My presence in the bear community, as a femme lesbian, and as someone who takes up space in a queer and feminine way, is regularly questioned, usually by people who don't know me, or how our club – the Harbour City Bears – works. I do feel like 'one of the guys', and so I use that to address this kind of misogyny where it occurs within the scene.
Despite the questioning, I've always felt welcomed within the Sydney bear community, even though I don't fit any 'typical bear mould'. But is there really only one stereotype of what a bear should look like? To me, being a bear is about accepting one's body, whether it is larger, more hirsute, or unconventional, and celebrating those of others. This doesn't necessarily mean you have to be a man.
As time went on after that first night, I became more comfortable turning up to events wearing the clothes I wanted to wear at parties, and celebrating my body. I've long had a penchant for 7 inch platform boots, vivid makeup that wouldn't be amiss on a drag queen, and latex, leather, bodysuits and Swarovskis.
The more I felt at home, the more I showed of myself, and the more I was able to give back to the club.
To say that the bears accepted my choice in attire would be an understatement. I've lent diamante encrusted boots to bears with the same shoe size as me for performances in community fundraisers, and leather harnesses to bears who wanted to try one for the night without having to pony up a lot of cash to buy their own. They encourage my flamboyance.
Or at least, they do in Sydney.
Even though I was the only woman at the Imperial that night, there are and have been women and transgender people, of many different sexual and gender identities, involved in the Harbour City Bears throughout its long history.
But it is well understood in the wider bear community that the Harbour City Bears is the only bear club in Australia which actively welcomes female members. I am the first woman in Australia, the southern hemisphere, and probably the only (or one of few) in the whole world, to be elected to the committee of a bear club.
When I travelled interstate and offered to represent my club at a kindred bear club event, the kindred club expressed concern to the rest of my committee about whether I would be welcomed. "Can you send a guy instead?" they asked us. I was a bit taken aback – I was a committee member, elected alongside 'the guys'.
I attended anyway.
I did feel welcome. But the conversation I had with a few of their committee members, who wanted to introduce novelty 'pet memberships' for their dogs in order to print custom dog tags for their collars, was quite telling. I wanted to ask – "can your dog join if they're female?" …But I didn't. I kept my mouth firmly zipped. Diplomacy often requires tact, unfortunately.
Due to their status as men only, these other bear clubs do not benefit from the amazing work women and transgender people have to offer their community when accepted into them. I think of Zoo, my queer non-binary uncle, who did door bitching and coat check for our club for many years.
I think of Naomi Palmer, who was granted Honorary Bear status many years ago for her amazing work with the Sydney LGBTI community. And I think of the beautiful Virginia, who showed me her novelty phallus shaped lipstick, and showed me where to get one (apparently they're very cheap and available in a variety of colours on wish.com).
I am the first woman elected to my club's committee, but not the first person assigned female at birth. Bear clubs are, importantly, a safe space for men discriminated against based on their size, appearance and sexuality, and that includes transgender men. But in their efforts to create these spaces, many clubs forget the importance of allowing other queers to support them.
I want to see change in this, and I see it in groups like the Klondikes of the Ohio Valley, where women are being welcomed and able to run as Ms Bear titleholders at World Bear Weekend, and a few other small places.
We have always been here. I'm hairy, I'm fat, and I'm gay. Bear with me and I'll help make our LGBTIQ community a better place.
Iz Connell is an LGBTIQ and disability rights activist living in Sydney. Iz was a Don't DIS my ABILITY ambassador in 2016-2017, and an ACON Honour Awards finalist in 2017. In 2017, Iz became the first woman elected to the board of a bear club in Australia. She now uses her role with Harbour City Bears to further develop links between the diverse and vibrant groups she encounters in the Sydney LGBTIQ community. When she's not busy being a girl bear, Iz is a social work Honours student at Charles Sturt University. She enjoys dancing in platform boots, wearing leather, being tall and playing with her dog Harvey. You can catch her at the LGBTIQ Women's Health Conference in Melbourne July 12-13, where she'll be presenting 'Women in the Bear Community'. 
<! -- WIDGET HERE FOR BUY ARCHER -->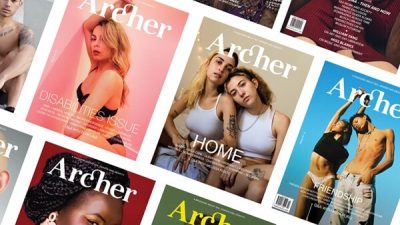 HELP KEEP ARCHER MAGAZINE AFLOAT!