Marriage equality debate: Self-care and love at a tender time
By: Mama Alto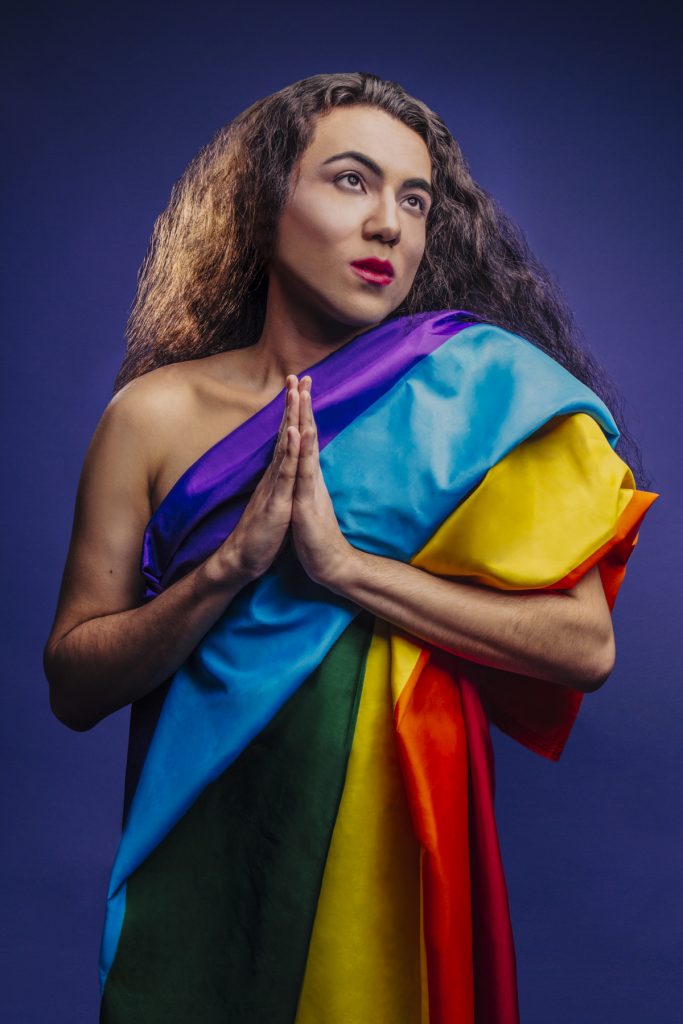 For those affected by the marriage equality debate, VAC offers a free counselling service, along with a list of helpful resources and tips for self-care.
Outside Victoria, phone support can be accessed through QLife.
My dear queer,
Are you tired, frustrated and hurting? I am too.
Our communities are under siege, and while this is in some ways nothing new, the marriage equality postal survey has brought to the surface the ugly undercurrents of homophobia, biphobia, transphobia and hatred that persist in Australia.
Many of us are feeling lost, disillusioned and disheartened. All queer people are feeling the brunt of this, including those who don't personally support marriage equality. (For those who'd like to explore their identities, but haven't yet felt it safe or possible to do so, or those who would prefer not to come out at all – you are still part of our queer family.)
I am in a terrible emotional and mental state – even divas get the blues, my dear queer.
But this open letter is not about that. This letter is about what we can do. This letter is about survival, and about hope.
Do you remember seeing a queer person – in person, or in the media – who had something you liked or admired? Their glamour, pride, dignity or power? Do you remember seeing them just exist in the world as themselves and knowing that you, too, could do that one day?
You are that person to another LGBTIQA+ person. That's a special and important thing. And you do it just by being you.
"They still need to know there are people out there that care about them. That they don't have to do anything special – you know you don't have to have a feather flowing out your head – just be who you are, stand your own ground, and have someone appreciate you for that." – Miss Major Griffin-Gracy, trans elder and lifelong activist
Let's talk about community, and queer patchwork families. You may have the love and support of the family you were born into, or you may not. But family is also made of the people we gather around us: our patchwork families, those with whom we share affinity and commonality and lived experiences. And the queer family is an enormous one.
We are here for you. We can reach out to our most vulnerable, and to each other. We can be together, hold space, gather, and share feelings and resources.
We can make art together or we can be silent together, and we can show each other kindness in these fraught times. Never feel as though your actions to empower, embolden or empathise with other queer people are powerless: nothing is too small when it comes to acts of kindness.
"In real life, as in fairytales, small acts of kindness can have epic consequences." – Moira Finucane, legendary queer performance artist
Let's talk about resilience. You, my dear queer, are stronger than you know. Our communities, our LGBTIQA+ forebears have survived and endured throughout history. We have existed since the dawn of the human species, across every culture, and though heteronormativity has tried to bury us, we have left traces everywhere.
Let's talk about art and culture, my dear queer, which are built upon the creativity, works and contributions of queer people. To imagine a world without queerness would involve removing almost every imaginable thread of human culture, in every field of the arts. We have hidden stories of our divinity, our existence and our creativity along the way.
"What didn't you do to bury me? But you forgot that I was a seed." – Dinos Christianopoulos, gay poet and philosopher
 It's true: not every individual has survived every step of the way, but that is part of our task now – to leave no-one behind.
So I say to you, my dear queer: you are valid. Yes. You really are. You are worthy of love, respect, liberty, dignity and equality.
You matter. You make beautiful and important contributions to the world, and to the lives of many – your friends and loved ones, and even strangers you haven't met.
This hideous public "debate" – which has been anything but respectful – has devalued us, insulted us, and caused us harm psychologically, emotionally and physically. Now more than ever, we must be together.
You are part of a queer lineage going back to the dawn of humanity, a queer patchwork family that spans the globe, and a beautiful constellation of diverse humanity that will endure into the future.
And remember, it is okay to not be okay. We are tired, and we are hurt. You can be vulnerable. You don't need to be strong all the time, or at all. It is okay to ask for help. There are services out there who can provide support, only a phone call away.
Whether we win or lose this survey, whether we win or lose this fight, we will continue. We will dream and we will shape a brighter tomorrow. We will persist and survive, and we will resist and thrive.
Mama Alto is a gender transcendent diva, jazz singer, cabaret artiste and community activist. A trans femme queer person of colour, she works with the radical potential of storytelling to empower the marginalised and to resist the white-cis-heteropatriarchy.
GET SUPPORT
QLife
1800 184 527
Free, anonymous telephone and online chat counselling and referral support, 3pm – Midnight
qlife.org.au
VAC
Face to face, phone or Skype based counselling across Victoria
For intake call (03) 9865 6700 and ask to speak to the counselling duty worker, 10am – 4pm Monday to Friday

CRISIS SUPPORT
If you are or someone you know is in crisis right now, please contact
Suicideline
Free 24/7 telephone or online chat support
1300 651 251 or online.
If you are or someone you know is in danger or needs medical attention call 000 immediately.
<! -- WIDGET HERE FOR BUY ARCHER -->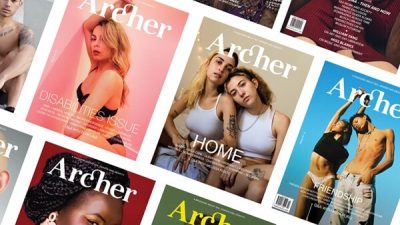 HELP KEEP ARCHER MAGAZINE AFLOAT!