Marriage equality: The In Bed Project
By: Lisa White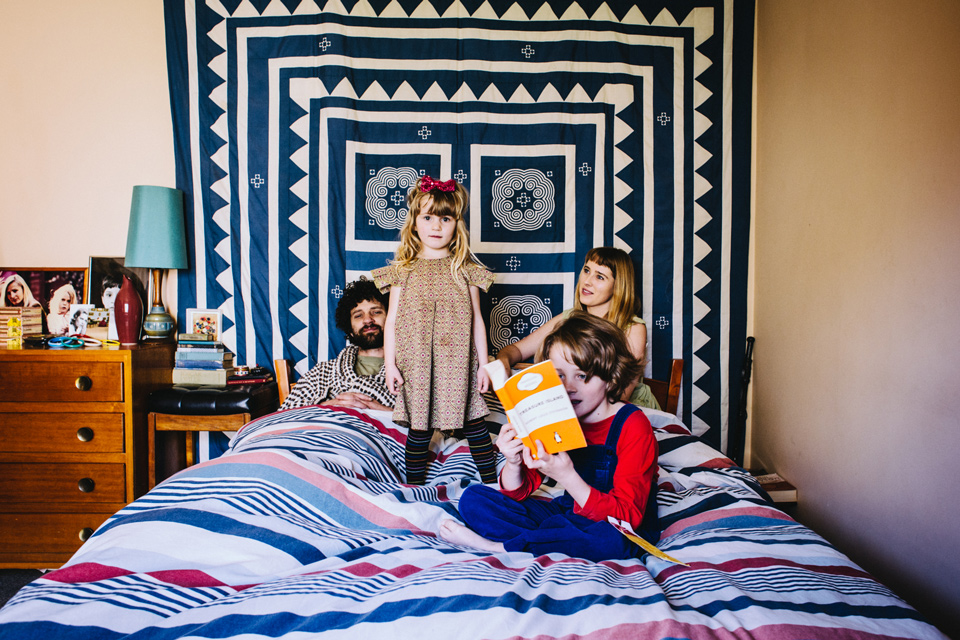 Frustrated by Australia's stance on marriage equality and inspired by John and Yoko's 'Bed-In' protest, I decided to have a marriage equality Bed-In. I called it 'In bed with the Unwed – Bed-In', or simply 'The In Bed Project'.
In the context of the bed, I photograph those who support marriage equality, including singles, couples and families. The photos are then posted to the blog to create a photographic petition.
I believe art has the power to transform lives, unite communities, and give a sense of identity and belonging.
Like any petition, the more portraits we have, the stronger our voice is.
While societal change is often achieved through protests and rallies, by launching this quiet online project, I hope to add another dimension to the conversation around marriage equality.
Meet some of the participants of The In Bed Project:
Wendy and Sarah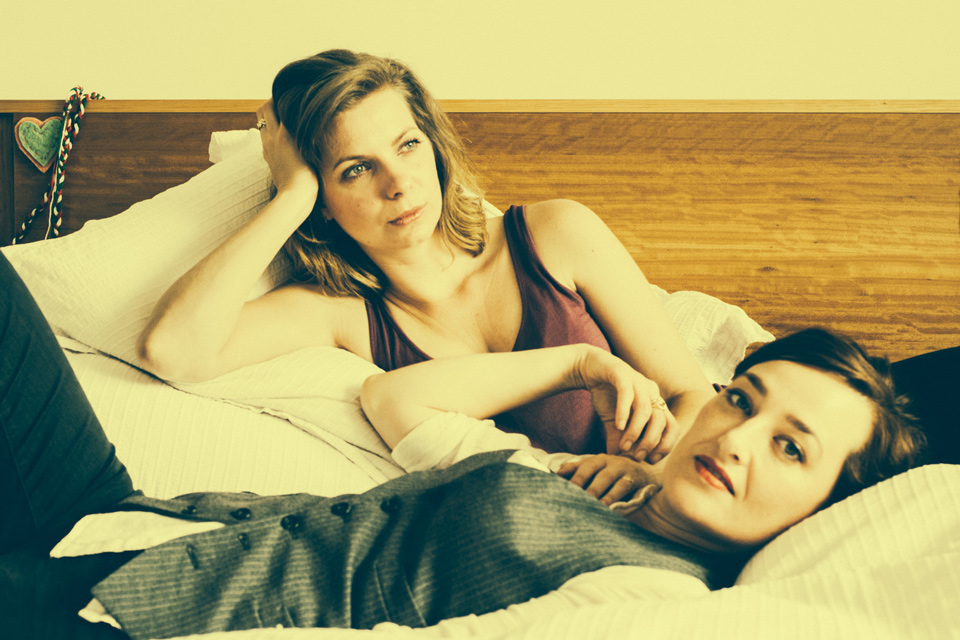 We are delighted to join The In Bed Project. We had a hand-fasting ceremony in Glastonbury, England, but didn't want to get legally married in another country, only to return home and not be recognised as a married couple.
The hand-fasting was our way of celebrating our commitment to each other, with intent and ritual. It was a beautiful and personal way of honouring our love, but it wasn't a wedding.
We can't wait until we can get married here, and celebrate our awesome union with our family, friends and community – my Dad really wants to walk me down the aisle. Bring on the love festival!
Javier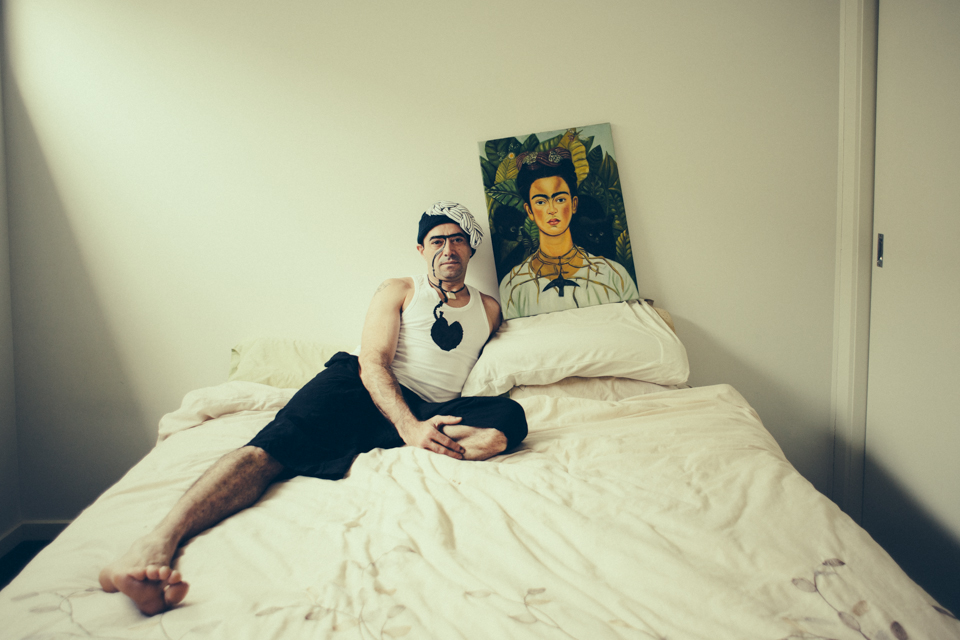 I have been openly gay for ten years and am excited that acceptance and equality is nearing. I was brought up a strict Jehovah's Witness and was married to a woman for seven years. I have also had a seven-year relationship with a man.
My family has been very supportive, yet they face another challenge, as one of my siblings has a child who is transgender. As a musician, I believe that the arts (and photography) are extremely powerful tools for promoting equality and diversity.
Bruce and Harley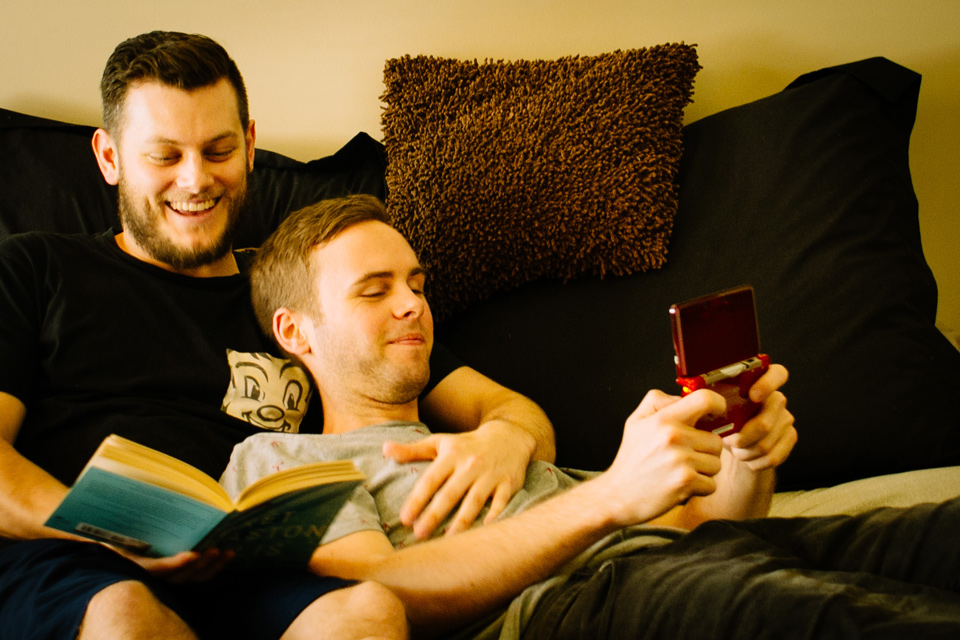 Marriage equality is legal in New Zealand, yet Bruce and Harley are not ready for marriage. They do, however, feel very strongly about equality.
Despite the trans-Tasman rivalry between New Zealand and Australia, the pair were quick to stand up in support of marriage equality in Australia.
Heather Straka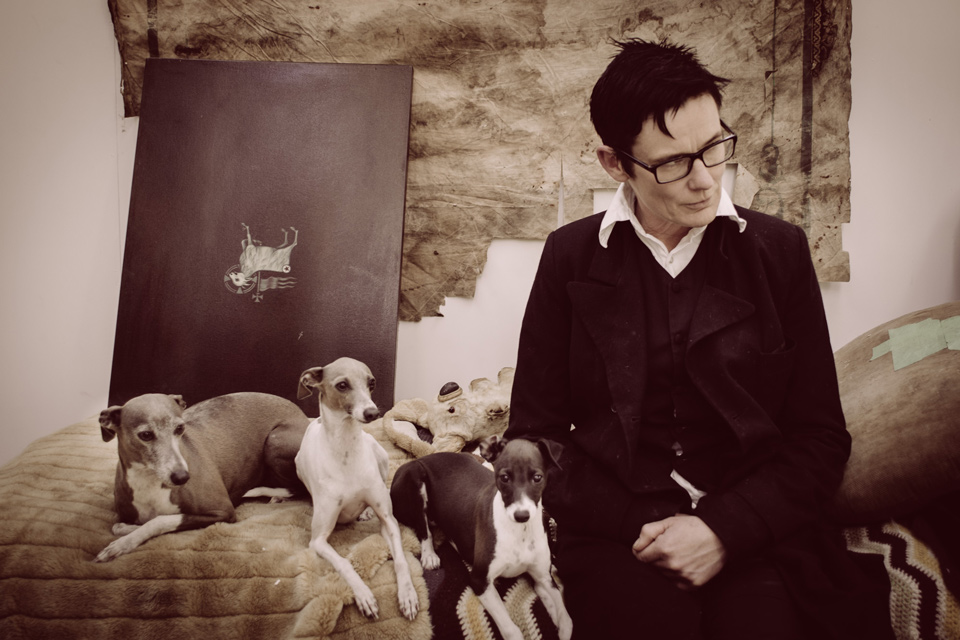 Some people share their living spaces, some people share their hearts – I just choose the latter. I met my partner through an online dating site as part of a competition with another friend over who could find the best partner on the internet: I won.
We share separate homes and have a great respect for each others' space. While the word 'marriage' makes me glance at my trainers, it is, however, a civil right. If two people love (can put up with) each other, then they should be able to marry. Gender is irrelevant. Love is love.
Written by Heather's significant other, Julia – who is not an Italian Greyhound, but a real life person – not featured in photo.
Jasmin, Adrian and family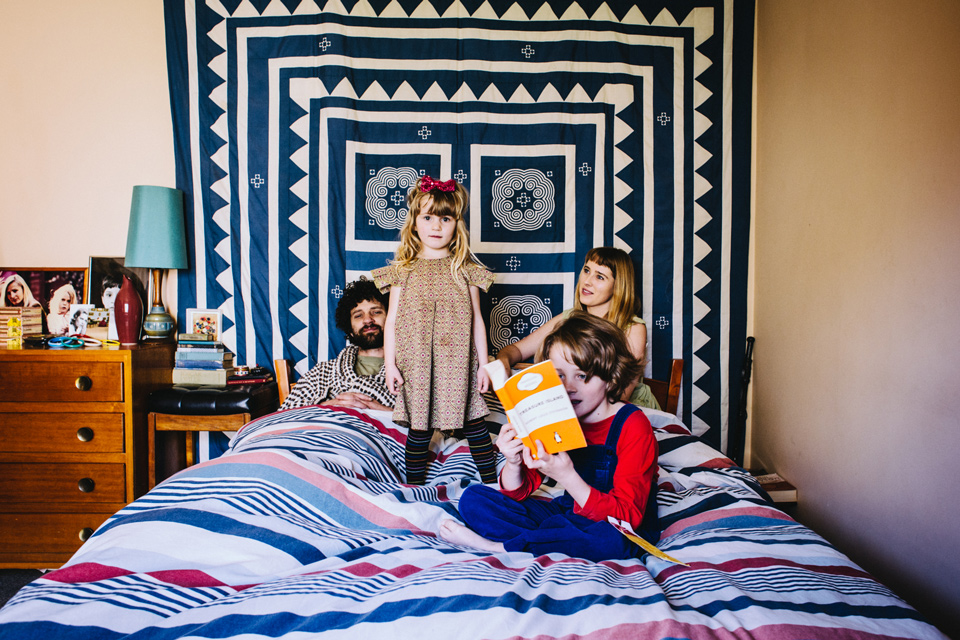 We've shared 13 years together and have been engaged for 11 of them. Once upon a time we made wooden toys and thought it would be quaint if we were Mr and Mrs Deakin of Deakin Toys. Now we have made two real life puppets (Arlo and Olive) and instead, are bound by them. We will wed when we're grey.
Just as we have the freedom to choose when we'll wed, so too should people have the freedom to choose whom they can wed. We all live to love.

Lisa White was born in Barbados, studied photography in New Zealand and fell in love in Melbourne. She has been with her partner for seven years; marriage is not on the agenda. Equal rights, however, is a different matter. She has combined her love of photography with her love for all things being fair, which resulted in a Bed-In.
Interested in staging a Bed-In? Get involved with The In Bed Project.

<! -- WIDGET HERE FOR BUY ARCHER -->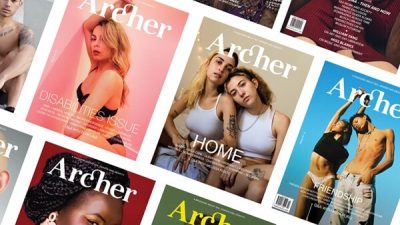 HELP KEEP ARCHER MAGAZINE AFLOAT!