Older voices and the marriage equality debate
By: Belinda Raposo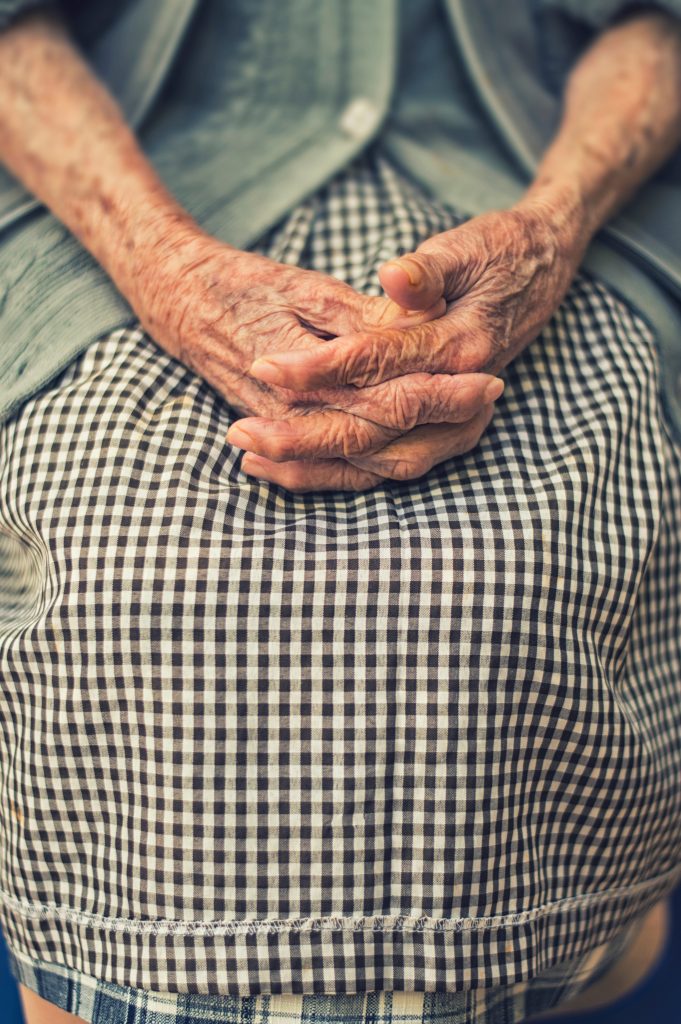 Listen to your elders. We were always taught this growing up, and yet we rarely did so. We had our own path to carve out.
It is not unusual in all levels of society for us to generally disregard the opinions of older people. The debate and discussion around the Marriage Equality Postal Survey has seen no exception to this, with opinion being sought from a range of young couples and families who are perhaps perceived as being of an age that will be most affected by a change in the Marriage Act.
We have heard a few elder voices being broadcast. They are, however, generally from those who would love to see marriage equality achieved, so they too may marry. For many, there is a desperate sense of time running out. They have waited decades.
Those against or ambivalent toward marriage are not generally being heard in this debate. I understand this. We are battling harder than ever before for an outcome and are reluctant to add fuel to the "No" fire, especially from our own community.
Listening to their views does, however, lead us to an understanding of the history of equal rights spanning the decades, and should not be left out of our conversation. Instead of shrugging them off, perhaps we can begin viewing our elders through a lens which broadens our perceptions of our place in the timeline of activism and equality. In this case, maybe it is time to listen to our elders.
In 2015, David Hardy released the wonderful anthology BOLD: stories of older gay, lesbian, bisexual, transgender and intersex people. It allowed for stories to be heard from those who have been living silently for decades. I contributed to this collection of stories with a piece on my dear friends Phyllis and Francesca. These women remain proud feminists, and from 1970 onwards, when they began life together as a couple, they spent a great deal of time supporting lesbians who were seeking a sense of belonging, and connections. In my piece, I give some perspective on the issues of importance to that generation of activists.
"…we need to remember priorities were different to the lesbians of Phyllis and Francesca's era. There were those not advocating for marriage between same-sex couples in 1970, many just wanting to raise the public profile of lesbians and tackle the social stigma attached… the aims of the ALM (Australian Lesbian Movement) and other gay and women's liberation groups were vastly different to many organisations now with a current focus on marriage equality."
What were the views towards marriage more broadly? Many have reflected that marriage was viewed as a failed and dysfunctional institution, but also as a symbol of women's inequality in society. Not only were many lesbians opposed to traditional arrangements, but so too were feminists more broadly, regardless of their sexuality. As I learned:
"Lesbians were powerful forces in feminist action in the 70s, and marriage was seen as a symbol of the oppression of women to be left behind along with glory boxes and corsets."
The fact that our trans friends are being left out of the legislative equation is also a stumbling block for many opponents of marriage within our community, and I know Phyllis and I have discussed this very concern. I dare say this must be our next mission.
Of course, whilst we have much to learn from our LGBTIQ elders, respect is a two-way street and we as younger queers have much to teach. What does marriage mean to us? For some, it is a symbol of the end of heteronormativity and the last unicorn of equality! It is a juggernaut which has now simply come too far to let it vanish into a political wasteland. We have endured too much abuse to let it rest.
How we view our elders, and their experiences and their place in the queer community ­– and more broadly – is worth negotiating now. Archer Magazine has, in its concerted attempts to be inclusive of all, been one platform that places the sexuality and relationships of older people in the spotlight. Our elders have a sex life, they have needs, opinions and experiences that we should all be concerned with. After all, how we treat our elders is a clear and stark glimpse into our own futures. Do you like what you see?
If I could, I would pair up younger LGBTIQ people each with an elder mentor, as the benefits to this relationship would be far-reaching for both parties. We may not always like what our elders tell us, but it is still worth a listen. As the marriage equality debate comes to an end, this is a lesson we need to learn for our future fights.
Belinda has a passion for storytelling and spoken word poetry, with a love of queer history and stories of identity, migration and the urban landscape. In 2014, she and her partner Cecile Knight released the self-published book CO_The Creative Couples Project. She has been published in The Victorian Writer, n-SCRIBE, Mamamia.com, writingqueensland.com and the 2015 anthology BOLD: stories from older lesbian, gay, bisexual, transgender and intersex people by David Hardy, published by The Rag and Bone Man Press, and interviewed on SBS Italian radio discussing the Same Sex Marriage postal vote as a queer Italian-Australian (soon to be aired). In 2017, Belinda was selected for the ACT Writers Centre HARDCOPY professional development program for Non-Fiction for her current manuscript, The House with the Columns.
<! -- WIDGET HERE FOR BUY ARCHER -->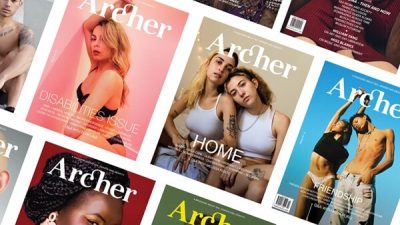 HELP KEEP ARCHER MAGAZINE AFLOAT!