Extracting queerness from a narrative of suffering
By: Fury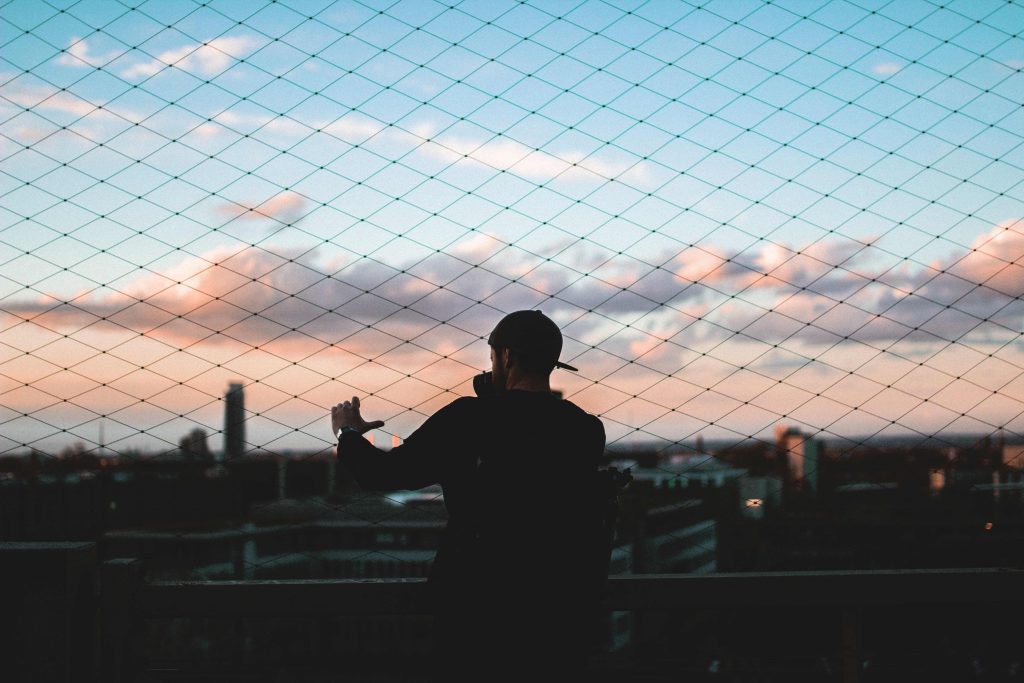 I will confess that when I transitioned, I struggled to come to terms with my burgeoning privileges. Growing up as an awkward, gangly, heavyset girl in the 90s, I was aware of my place as 'other'. At primary school I gravitated towards friends who were the odd-ones out. At high school the rift between myself and the standard of 'normal' deepened through a long campaign of bullying.
By the time I reached University, I went out of my way to be antagonistic in my difference. I had accepted that my place would always be on the outside so, embittered and embolden by it, I doubled down.
Coming into my transness troubled the lines of my otherness. Doing exactly the things that had marked me as a progressive feminist fighter such as being outspoken, brash and unapologetic, in trans spaces had different political connotations.
Being perceived as a man – or a masculine person – meant that for the first time in my life, I had some of the mechanisms of the patriarchy on my side. I was no longer the most marginalised in the room and that came as a shock – not because I'd never conceived of myself as privileged, but because I transitioned into a form of privilege that I had actively defined myself against.
I had constructed my identity around suffering and being othered. Now that I had stepped into a different context, I felt the grip I had on myself slipping. It felt like I was losing myself and my place in the world.
I can't help but feel that somewhere along the line queer people have fallen, and keep falling, into a similar trap:  conflating queerness and suffering or defining queerness by suffering.
Taking a brief look into the history of queer representation in the media over the past hundred years, it is no wonder that this conflation of queerness and suffering exists. If queer people are not being misrepresented, ridiculed, or there to solely provide comic relief (as the gay best friend), then the stories about us are almost unilaterally about the pain and isolation our queerness brings us.
This is very notable in things like the 'Bury Your Gays' trope which, purely due to the length and breadth of it across mediums, implies that to be queer guarantees a grisly demise. It shouldn't come as a surprise, either, that my mother's biggest fear was that my queerness would make my life difficult, dangerous and un-liveable.
This almost unilateral message means that we queer folk have only been given the option to understand ourselves through the lens of pain. Because of this, it's hardly a surprise how much we judge and police queerness by its proximity to suffering.
The people who most feel the brunt of this are those who do not translate their identity into socially identifiable signifiers. They are the bisexual people, the lesbian femmes and the trans people who are read as cis, regardless of physical transition.
Bisexual people, in particular, are caught in a cycle of rejection and ostracisation. Their queerness is measured against their exposure or experience of homophobia and as such, come up short.
In other words, when a woman dates a woman she is 'queer enough', but only by merit of being interpreted as a lesbian. When the same woman dates a man, her default interpretation is the "ally" and, as a result, gets treated with hostility when she engages with queer discourse.
There is a bitter irony at play in this whereby the policing of queerness around the boundaries of suffering directly causes its own form of queer suffering; biphobia. The phrase I've heard most often is "too queer for the straight community, too straight for the queer community". To many, this limbo is believed to be the reason why bisexual people have some of the worst mental health statistics of the LGB spectrum.
In the quiet confines of private message, I have counseled three friends on the discomfort of claiming the word trans. For each of these three people, their reluctance to call themselves trans stems from their relative privileges as being seen as 'men' in a world that prioritises the masculine.
Each time it happens, I try to reason with them, support them and coax them towards feeling more comfortable with the word, which, by rights, is theirs if they choose to take it. I point out that purely by merit of the conversation we are having, the word belongs to them. I note that it is trans exclusionary feminists who use the lexicon of privilege to deny and exclude people like them. Finally I point out that the anxiety they experience as they straddle feeling not cis enough and not trans enough are valid, real, and their very own form of suffering.
All of them understand, but still do not feel like they have the right to the word. They feel 'not trans enough', by which they mean, 'not oppressed enough' to claim it.
Oppression and its relevant experiences have become an important tool to define what makes us different to the mainstream and to each other. This, in its turn, has been important to ferry resources to the most in need. However, it is not without its downsides. It is easy to process the conversation around oppression like it, in itself, is a tangible metric instead of a shared context which yields statistical trends.
It is vital to the health of the community that we collectively move past this conflation of queerness and suffering, in our lives, and our representation on screen. If we continue to maintain and define our queerness by certain, mandated expressions of pain then we will be trapped in a prism of our own making, unable to see a world beyond it. We have the right to deconstruct the narrative that being queer necessarily means to be in pain and in doing this, we offer each other the vision of the future we are all fighting for.
Fury is a despicable changeling creature birthed from the sulphur swamps of greater New Zealand, currently inhabiting the desolate landscape of Melbourne's CBD. You can tell them by their webbed fingers and shifting red eyes. To ward them off, you may leave an inverted coat or open iron scissors where you sleep. Many houses gift them gold and grain to discourage their terrible presence. 
<! -- WIDGET HERE FOR BUY ARCHER -->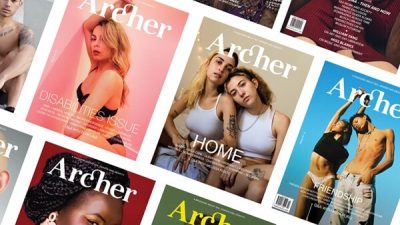 HELP KEEP ARCHER MAGAZINE AFLOAT!