Why gender difference is anyone else's business
By: Archer Magazine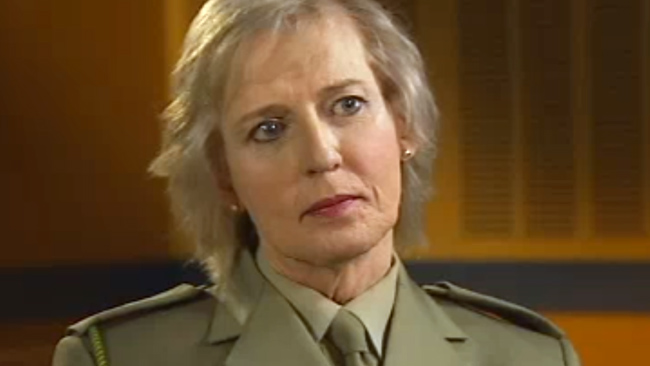 For someone who is set apart from the majority by an obvious point of difference, the incessant questioning from the public can become exhausting.
Example: I'm a woman in a relationship with a woman. I'm also gluten-intolerant. Each of these traits sets me apart from the majority and I often have to remind myself, during bouts of boredom, that the public's interrogation generally comes stems from genuine curiosity, care or admiration.
As people, we each value and enforce varying levels of privacy. Although I'm gregarious and generous with information, some circumstances force me to question how much of myself – my diversity, my sexuality and my lifestyle – I should share with wider audiences.
One of the more impressive individuals I've seen interviewed this year is Lieutenant Colonel Cate McGregor, army speechwriter and the highest-ranking transgender individual in the Australian Defence Force. The way this woman presents herself to the public is a smashing example of a dignified response to the human instinct of intense questioning. She chooses to be open, and in doing so offers a glimpse into the transgender experience which, at this point in our society's progression, is a very significant gift.
One of the reasons Cate McGregor is in the news is because of the speech embedded below, given last month by Chief of Army Lieutenant General David Morrison in response to allegations of sexual abuse in the ADF.
The Chief of Army's impassioned anti-discrimination sentiment went viral because it communicated the expectation of respect, equality and dignity so many of us are desperate to see reflected in Australia.
Behind this speech, in both content and inspiration, was Cate McGregor. Over the last couple of years, Cate – previously Lieutenant Colonel Malcolm McGregor – underwent a gender reassignment to identify as female. Cate worked closely with the Chief of Army before and after her transition.
Cate is intelligent, inspiring and incredibly generous with details about her life, as you can see from this interview with ABC's One Plus One. She shares information with candour that shines a light on the transgender experience.
How's this for insight:
"I need to put a caveat on this, I don't consider myself a woman. I'm transgendered, I'm living as a woman…I have to express my identity as female, I have no other way of existing that feels authentic to me. I haven't been gendered the way women who have lived their entire lives have been gendered. I've not lived with the constant threat of physical violence. There are a range of experiences that I shall never have. But…for me it's an expressive aspect that I need to live as female, and that's a long-winded way of saying the transition brought a feeling that I was me at last, whatever form that is."
In the interview, Cate talks openly about the Chief of Army's shocked yet compassionate reception when she initially revealed her intentions to transition. She shares details about her upbringing, her experience as a man in the army, and the vicious discrimination she has faced from the public since becoming a trans woman. She recounts the steadfast support she received from her wife, who suffered the "death of her husband" as a result of the transition.
These are intimate details. There is no onus on Cate to share these stories with anyone, let alone a national audience, and she is incredibly brave to do so.
Even more impressive is the dignified manner in which Cate keeps her wife's experiences private. Cate says simply that her wife is a private person, that they have agreed she will speak on behalf of herself, and draws her response to a close.
Gender diverse individuals in our society are, involuntarily, trailblazers. They are part of an important group bestowed with the necessary task of progressing society's understanding and expectation. It's a tough gig.
It is never an individual's responsibility to reveal details about themselves or their experience, or even to volunteer information from the outset. There is no expectation of communal storytelling just because a person is different, despite the incessant interrogation they may receive.
But this woman chose to share, on national television, with eloquence, dignity, confidence, and an openness that invites discussion and inspires empathy.
It's a strong reminder that generosity in the face of a questioning audience can be enriching, especially now, when the acceptance of diversity relies on the sharing of information and experience. And especially if you manage to be as classy and impressive as Cate McGregor.
Text by Amy Middleton.
<! -- WIDGET HERE FOR BUY ARCHER -->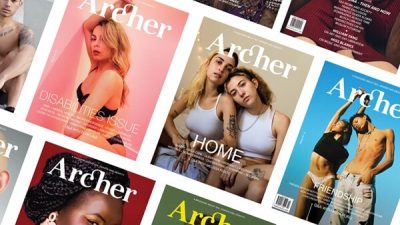 HELP KEEP ARCHER MAGAZINE AFLOAT!