Work and play: Discrimination in tradie and kink communities
By: Kyle Bissell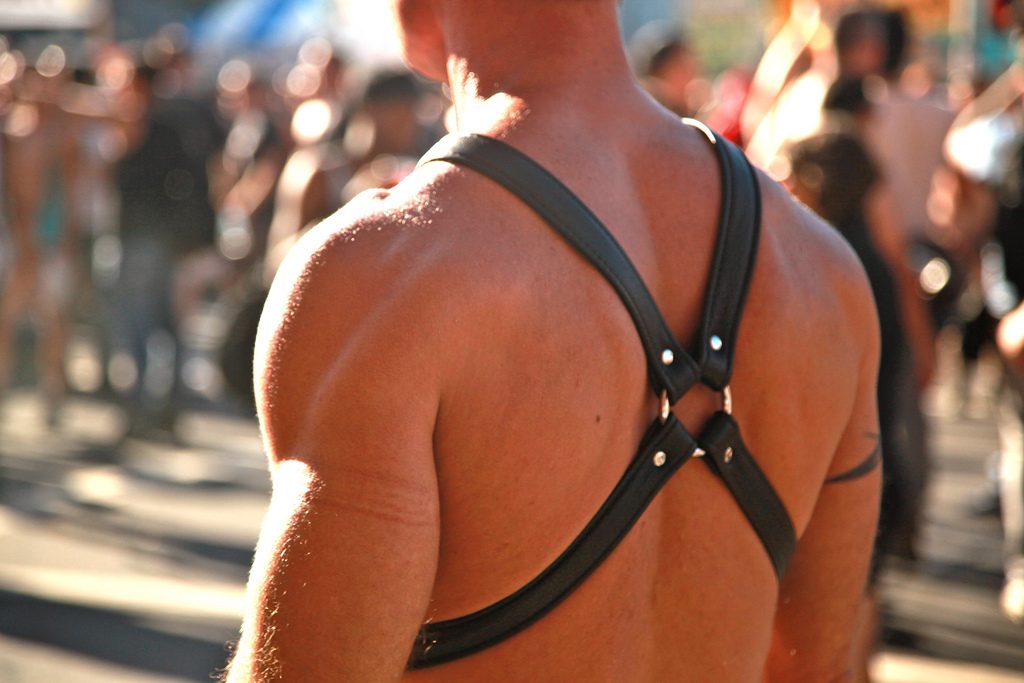 I've known I was pansexual since I was sixteen. It was never an issue in my family. At eighteen, I got involved in the kink community and later got a job as a joiner, making hardwood windows and doors. Looking back, there was homophobia, sexism and discrimination ingrained in both tradie and kink cultures.
In fact, it was the queerphobia I experienced in those months working as a joiner that opened my eyes to the more subtle homophobia of the kink community.
When I first started working as a joiner, I found it difficult to believe how common the homophobia was there. I'd barely ever heard the word "poofter" used un-ironically until then. The people I worked with were certain that they knew all about gay people.
One person in particular told me that, after going on a road trip, he now hated Victoria because, "it's where all the fags live." I wish I'd been told sooner, I would have considered moving. Another one of my co-workers once outright claimed to be "anti-gay."
All the negative views of queer people I saw in my work made those three months as a joiner the only times in my life that I felt the need to closet myself. On multiple occasions, I let slip a comment that hinted at my alternative sexuality and each time the laughter I received was uproarious. To the people that I worked with it was impossible to believe that I could possibly be anything but straight. The simple idea of it was funny to them, which was ultimately why I left.
What shocked me most was that the homophobia in the factory wasn't just limited to the old men that worked there. People who were around my age of twenty or so were often just as bad, though generally less aggressive. Homophobia in the younger workforce seemed almost like a response to peer pressure from the older tradies.
I think that is where the BDSM/kink community and the tradie workplace share the root of their discrimination. From the first event I went to in the kink scene, I was openly pansexual, and the response was very unconcerned. People were accepting in a way that didn't need to call attention to anything.
My sexuality got the same reaction as my wearing glasses: people noticed it and then went about their own business. Yet even in that community,  there are still problems with the reception of gender identity and sexuality.
There are a great deal of different forms that the subtle homophobia takes within the kink scene, but the one which I have seen the most is focused on young submissive and effeminate males. This subtle discrimination never came across through direct language or action, but through othering behaviours. Once, I was with a friend of mine at an event. His age, race and gender were the same as mine, and the only difference was that he was submissive.
The organiser of the event, an older member of the scene, would address me but barely acknowledge my friend, looking straight past him. My friend identified as bisexual at the time, and people would constantly refer to him as gay, even if they had been corrected before.
There were, of course, older straight submissive men who were entirely welcomed as a part of the community. It was only because he was submissive and queer that my friend was treated this way. Even in something as transgressive and liberating as kink, there are still forms of discrimination based on body size and preference that can be homophobic.
Much like the tradie community, this kind of discrimination seems to be passed down from veterans of the scene, who often look straight past the offending demographic. This attitude spreads easily through the community, when those that are viewed with respect make simple comments at the expense of a particular group.
Both communities, whether populated by tradies or kinksters, fall prey to this kind of homophobia. One is very open and confronting, while the other is more subtle and, not based on hate, but more of a casual annoyance or dismissal with the demographic. These two entirely different forms of homophobia can be equally as damaging. In fact, this is even more true in the kink community, where people are encouraged to believe they can let their guard down safely, only to be treated poorly for it.
The kink community can be an amazing and loving place, and the tradie workforce can become a tight knit group of close friends. Both communities have potential for merit beyond their flaws. Despite the subtle similarities, there is one key difference between the tradie workforce and the kink community, which is acceptance of the discrimination.
My outrage at work was always met with people simply telling me that homophobia is to be expected with tradies. It is easy to be wrong in a culture that doesn't expect you to be right.
Kyle Bissell is a pansexual writer who was born and raised in Scotland. Since moving to Australia, he has completed a degree in Creative and Professional Writing, drank more than is healthy, and been an active presence in the BDSM and Kink community.
<! -- WIDGET HERE FOR BUY ARCHER -->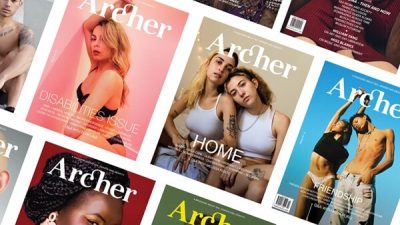 HELP KEEP ARCHER MAGAZINE AFLOAT!