BoJack Horseman and positive representations of asexuality
By: Joel Turner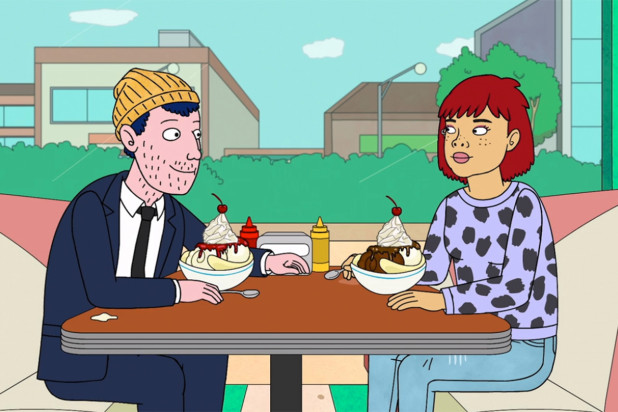 Three years into my six-year relationship, I realised I was (and am) asexual. I'd been grappling with my sexual identity for a long time before that, without really knowing what I was. I knew I wasn't gay, but that's about the only option outside of the suburban heteronormativity that I was aware of. I didn't have sex or enter a relationship until I was 27, but I felt for years before that sex was something I wanted. It wasn't even a question, was it? I didn't even think to challenge that notion, until I found myself in that relationship.
At first, it was all normal. In hindsight, though, we were pretty tame as far as new-relationship sex went. It was occasional, simple and perfectly fine. It wasn't until a few months in, when I could be honest enough with my partner to admit how awkward sexual advances made me feel, that we started to process my lack of interest in sex.
It was toughest on her, and still can be. Where I'm at a sexual low-ebb, she's got a healthy sexual appetite, and my half-hearted attempts and repeated rejection were tough on her. I hated denying her, but I couldn't pretend to want it as much as she did.
So it wasn't a surprise to either of us when I read the Asexuality Visibility and Education Network's (AVEN) frequently asked questions, and understood myself with shocking clarity. The only shame is that it took me so long to see the truth about myself, and the way that learning taxed our relationship.
It's not really shocking that I never considered asexuality before. When I was young and wondering, I barely knew what it meant to be asexual – I had images of doll-smooth bodies and complete emotional detachment. Sex is so bound up in our idea of what it means to be human that asexuality seems inhuman, a mannequin pretending to be a person. The few asexual people in pop culture tend to reinforce that — dispassionate sociopaths removed from their basic human urges (Dexter, Sherlock Holmes), or people so damaged by trauma that they could no longer function properly (Mysterious Skin). None of those are true of me, so I had to make do with the sometimes sex-averse Liz Lemon to comfort myself.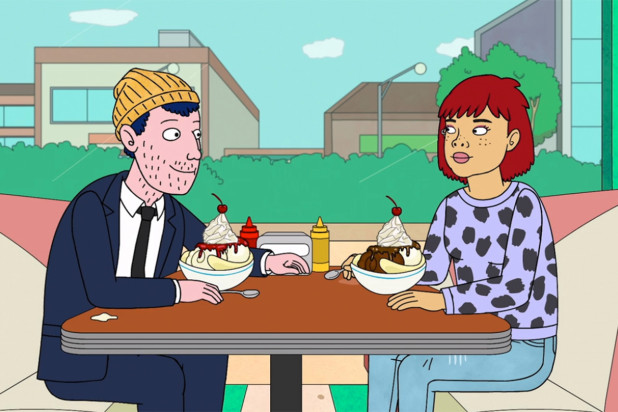 It wasn't until last year, in the third season of BoJack Horseman, that I finally saw an asexual character with whom I resonated, and it was NOT where I'd expected. Todd Chavez started out as comic relief opposite BoJack, the self-destructive washed-up sitcom star, but the latest season showed a different side of him, one that meant more to me than I knew.
I saw Todd getting anxious when an old flame, Emily, started hitting on him. I saw him make excuses to get out of the room when the sexual tension started rising. In his cartoon eyes, I could see him looking for a way to stop this without hurting Emily, for whom he cares deeply. So when, in the final moments of the season, he tells her that he's not gay, or straight, but "I think I'm nothing", I burst into tears.
Maybe in the fourth season, Todd will get to explicitly confirm his asexuality. It won't matter to me; I already know. I just wish I'd known ten years earlier, and maybe saved my partner and me from the heartache of slowly, clumsily coming to terms with myself.
Joel is a Melbourne-based writer, podcaster and pop-culture critic. Their gender is "Rhea Butcher wearing plaid". You can follow them on Twitter: @gingerBFG
<! -- WIDGET HERE FOR BUY ARCHER -->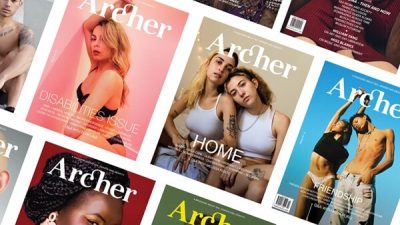 HELP KEEP ARCHER MAGAZINE AFLOAT!