Asexuality: Bringing the 'A' back into LGBTQIA+
By: Nell Geraets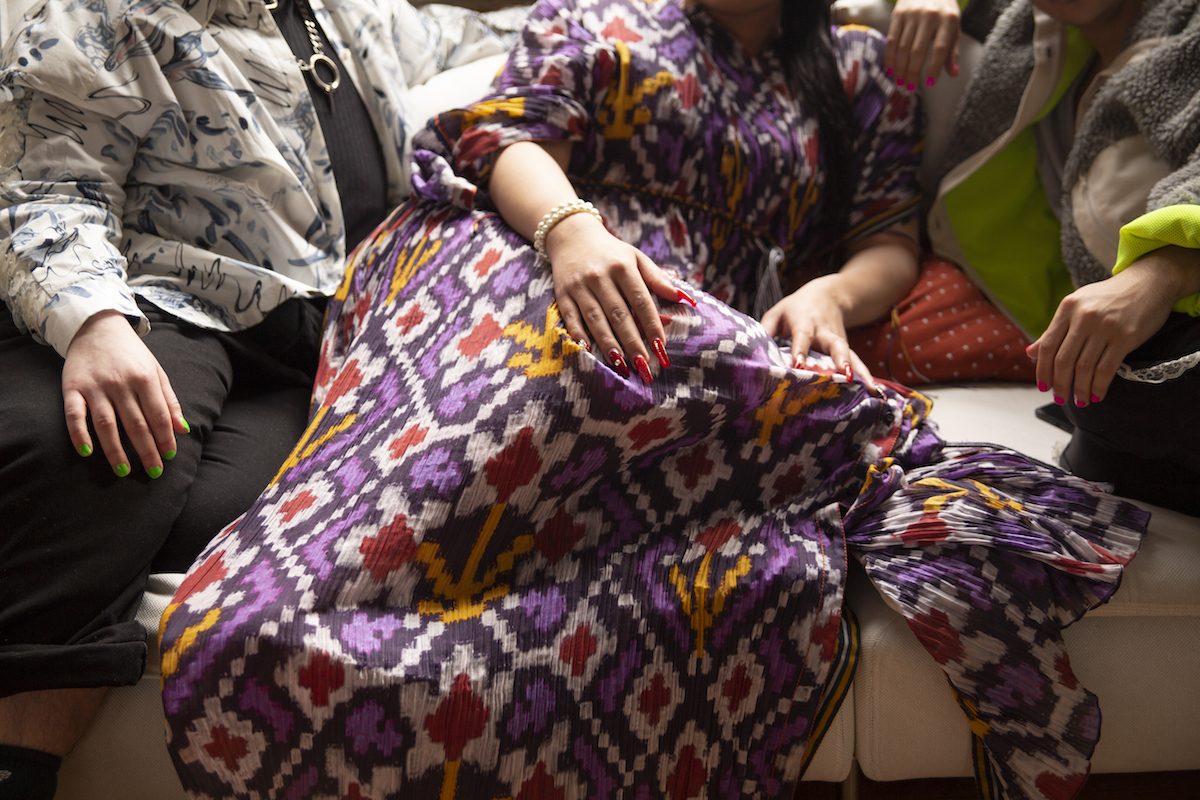 Content note: This article includes mention of sexual assault.
"The best way to get over someone is to get under someone else."
I heard this, ad nauseum, over and over after my relationship of nearly three years came to a crashing halt. 
I'd never been through a separation before and was already sick of the unbearable post break-up blues. So, I decided to follow this seemingly sage advice. 
The setting was chosen for my 'miracle rebound': a jam-packed, tiny club dancefloor in Fitzroy. I had watched my friends play this game many times before.
End a relationship, scope someone out at the club, bring them home to forget their worries. It was sort of like retail therapy but with bodies and lube. 
I mimicked the motions as best as I could, making eye contact with any man. We'd dance closer until we became interlocked. But all it felt like was movement and anxiety. 
After countless attempts, I couldn't find that exciting attraction that I craved so badly. No one and nothing enticed me. I felt like I had lost my libido entirely. I felt like I had become defective. 
It took nearly a year and a half for me to finally stumble across the term 'demisexual'; nearly a year and a half to find my community and properly navigate my identity.
Black, grey, white and purple – what do these colours mean to you? For myself, these colours represent a safe space akin to home. Many people don't know what they actually represent: asexual pride.
On 6 April 2021, the world experienced its first celebration of asexuality – International Asexuality Day.
On that same day, UK model and asexual activist Yasmin Benoit held a moderated panel of guests around the globe to honour the milestone and share their personal experiences of being either asexual (ace) or aromantic (aro). 
The demisexual hashtag on Instagram has recently exceeded two million uses. Earlier this year, the Australian Asexuals' "Raise your Flag" group proudly marched in the Sydney Mardi Gras.
The online Asexual Visibility and Education Network (AVEN) has blown up in popularity since the early 2000s, with more than 120,000 members today.  
But despite this recent progress, myself and others still often feel misunderstood and ignored.  
What many people do not know is that asexuality lies on a wonderfully complex spectrum. Kate Wood explained this to me during a classic COVID-era Zoom interview. Kate is a prominent asexuality advocate and leading researcher for Australian Asexuals.
The assumption that asexual people – those that do not experience sexual attraction to anyone, regardless of gender or sex – are prudish or childish are complete misconceptions. 
These stereotypes depict us as dysfunctional, something to be 'fixed'. 
"Nothing is lacking for aces," explains Kate, who identifies as a feminist, sex-positive asexual. "Society has created too many boxes to place intimacy within," she adds.
She emphasises that although she knows herself to be sex-repulsed, she and many other aces are still sex-positive. They do not go around "policing people on sex". 
Many aces invest time and energy into platonic relationships which grow to become valuable connections.
Others under the asexual umbrella, such as demisexuals (like myself) or Grey-Aces, do still enjoy sex but require a strong emotional bond first or only experience sexual attraction every now and then. 
I enjoyed sex with my ex parter, but only got to that place of enjoyment and pleasure once I was deeply in love with them. Anything prior to that just felt uncomfortable and wrong.  
There is no cookie cutter asexual, just as there is no cookie cutter human. 
Asexuality is not a choice, a phase or something to be repressed, regardless of what acephobic (discrimination based on someone's asexuality) rhetoric suggests. It is a sexual orientation, a concrete part of one's identity. 
The judgement passed on asexuality is usually so subtle that many people don't realise they're discriminating against an entire community.  
"It can come in the form of medical discrimination, workplace discrimination, social exclusion and even sexual violence," says Kate regretfully. 
Kate is a survivor of corrective sexual assault. As a teenager she was subjected to instances of sexual abuse, imposed upon her with the aim of 'ridding' her of her asexuality.
She says that many survivors of oppressive corrective conversion practices do not speak about it and that it does not receive the attention it needs.  
"Because we are such a small percentage of the population, it takes a long time to gain that critical mass needed to gain public awareness." 
Awareness is what we need. In the ACT Ace's survey, of nearly 2000 asexual people, 81.7 per cent reported some form of harassment or discrimination.
13 per cent experienced some form of violence. 75.4 per cent have been at the receiving end of verbal insults or acephobic rhetoric. 
61.7 per cent have been told their asexuality is not 'real' or 'normal' by trusted figures like parents, friends, doctors and therapists.
I didn't hear about asexuality in school, and it is barely ever represented in the media. We face discrimination from our peers, and our experiences are erased. This can make understanding and loving our own identities even more difficult.
How can you come out if you don't have a personal understanding of – or the language to define – who you are?
"Even in areas where you think we'd be welcomed with open arms, we sometimes aren't," Kate says. She explains that aces have faced judgement from fellow LGBTQI+ people for "not being able to make up their mind" or for "not truly being queer". 
Kate says that for those grappling with their sexuality, it's important to realise that whatever we are feeling is valid. 
Sexuality is fluid, and it may change over the course of our lives. This will not invalidate our past, present or future.
"It's great that there is finally a day recognising the community and that sites like Australian Asexuals are more well-known. But we need to see more wide-scale change," she says.
"I think this starts with better education programmes about sexuality in schools that actually include queerness. And that go beyond just putting a condom on a carrot." 
Overcoming damaging stereotypes is especially difficult when dealing with an experience so often omitted from popular discourse. Many of us have thus come to find community online, hence the phrase 'internet orientation'.      
Bringing asexuality – the black, grey, white and purple of it all – into the cultural mainstream could be the first step towards limiting the discrimination silently faced by our community.
I can still be found dancing up a storm on those sweaty Fitzroy dancefloors. The only difference is that I am now perfectly happy dancing on my own.
Black, grey, white and purple. It's about time our flag is properly raised.
Nell is a freelance journalist studying her Master of Journalism at The University of Melbourne. She has been interested in social justice, particularly feminism, since she first picked up Virginia Woolf's "A Room of One's Own" at the age of fourteen. Whilst trying to follow in the fierce footsteps of other influential feminist writers like Roxanne Gay and Rebecca Solnit, you can find Nell watching 1940s Noir classics and writing on topics ranging from immigration policies to composting for publications like The Age and The Guardian.     
<! -- WIDGET HERE FOR BUY ARCHER -->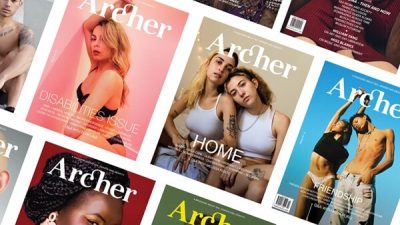 HELP KEEP ARCHER MAGAZINE AFLOAT!