Under the [book] covers: Doing lesbian fiction right
By: Suzanne Verrall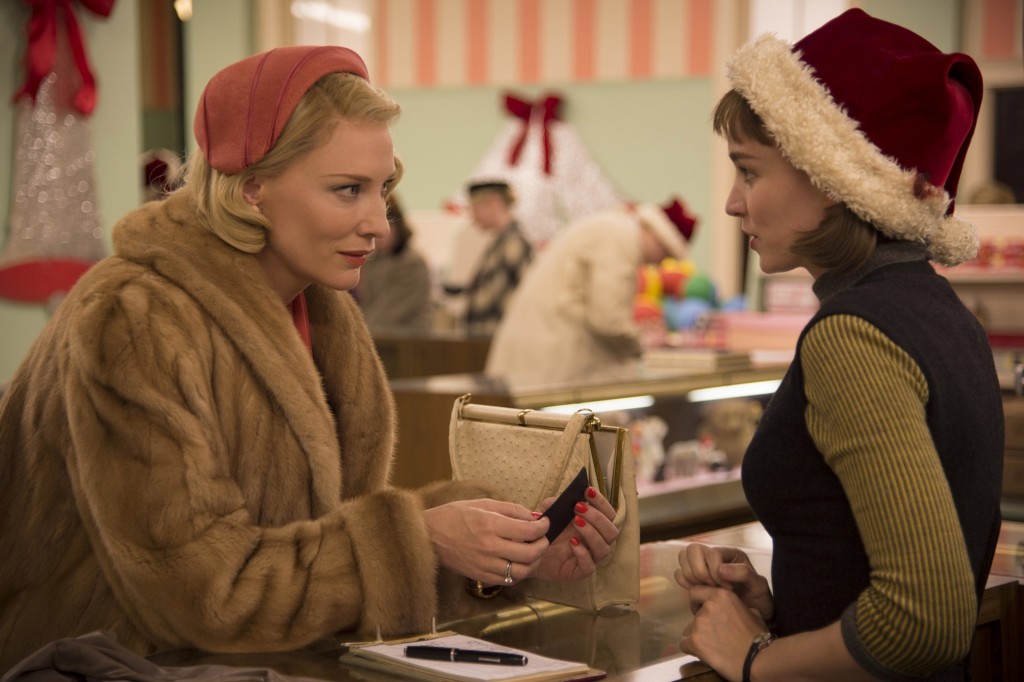 Popular TV is now littered with lesbians: Orphan Black, The L Word, Sugar Rush, Lip Service, Lost Girl, Glee… need I go on? Cheesy or not, we're out there in prime time. What draws me to these programs is their realism: lesbians exist in their everyday ordinariness (well, and with superpowers). I can't say the same for a lot of lesbian adult fiction.
As a librarian, I have a widespread and eclectic reading taste. Lately, I've noticed that the only contemporary adult lesbian fiction to cross my path has been novels and short story collections with no characters other than lesbians. Maybe it's just bad luck, but my gaydar is not brilliant at the best of times, so the last thing I want to read is how easy it is to meet a potential partner because everyone is batting for the same team. This is not helpful. Or realistic. It's honestly not even fantasy!
Given the visibility we've enjoyed on TV, and our growing acceptance, it seems to me that lesbian publishing houses that portray entirely lesbian worlds may have run their course. In decades past, they were instrumental in providing a daring platform for a silenced margin, but that was then… This is now.
The classics from this era are still some of the best in the genre. Both Jane Rule's Desert of the Heart and Patricia Highsmith's The Price of Salt (recently made into the film Carol) have lit fires within me.
Writers of teen fiction seem to be doing a better job at the moment. Joanne Horniman's About a Girl is right on the money as a lesbian coming-of-age story. Told with intelligence and good humour, this is a convincing read about a girl discovering she is both a lesbian and normal. Emily M. Danforth, in The Miseducation of Cameron Post, takes the coming of age journey a little further, with the protagonist forced into a Christian fundamentalist intervention by her conservative aunt. Both novels rely just as much on landscape, personal relationships and community dynamics to tell their stories, as they do on sexuality and gender identity. Both novels are rich and rewarding in their own right. They just happen to be about lesbians.
A reader-review of teen fiction fantasy novel Ash, by Malindo Lo, reads:
"Somehow I managed to read almost the entire book without realizing that Ash (the main character) is lesbian. … I feel like the homosexuality was unnecessary and did not add to the story."
Being able to use a narrow-minded and prejudiced review to make my point is so satisfying. The lovely aspect of the book, that this reviewer seems so upset about, is the inclusion of homosexuality for no reason other than to reflect the world's diversity. That this bigoted reviewer feels it's unnecessary just demonstrates how homosexuality should exist: as incidental, everyday, accepted, and visible.
Thankfully, though, adults don't have to rely on lesbian fiction to get a fix of diversity while reading. There seems to be an increasing number of (female) general fiction authors who are embracing social and sex/gender diversity, without it needing to be explicitly about lesbians, or labelling it as lesbian fiction.
Deborah Harkness's All Souls trilogy is a wonderful example of how presenting marginal groups without fanfare places them simply as belonging in the world. Rather than homosexuality, it is the prejudice against Vampire-Witch-Daemon associations that forms a central theme in this magical realism story, and the lesbians and gays are left alone to live – quite rightly – their own lives.
In contrast to this, Joy Fielding's strong and contained thriller The Wild Zone uses (spoiler alert) a lesbian twist to counter its relentless plotline of domestic violence and the appalling objectification of women. While I'm not sure this is enough to redeem the novel, I do know that the presentation of a lesbian relationship as normal and even desirable in a world full of bull-headed macho is tremendously satisfying.
Lesbian fiction should have the same things I expect when reading all fiction, just with added lesbian. It should have well-crafted, authentic and engaging storytelling, with characters I can relate to. It doesn't matter whether the lesbians are front-and-centre or part of the wider real-world landscape. As long as the writing is compelling and sincere, I'll be along for the ride.
Lesbian fiction that creates a fantasy world of only lesbian characters is unbelievable and, as a result, usually far less compelling. Lesbian publishing houses can do better. Our visibility has proven there are infinite stories to be told that can fall under the 'lesbian fiction' banner.
That said, I love reading and I love reading lesbian fiction, so I intend to continue doing both. Reading might possibly be the most fun I can have with my clothes on.
And of course I can also do it naked.
Suzanne Verrall works for the Adelaide Hills Library Service.  She has written over 300 reader reviews for the South Australian Public Libraries Catalogue under the username greenreader.  She also writes flash fiction.  
<! -- WIDGET HERE FOR BUY ARCHER -->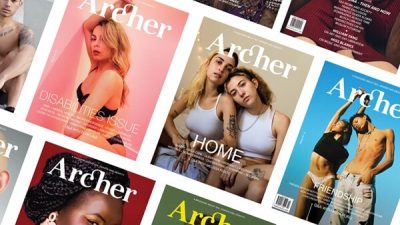 HELP KEEP ARCHER MAGAZINE AFLOAT!