Asexuality: Coming out as ace
By: Kate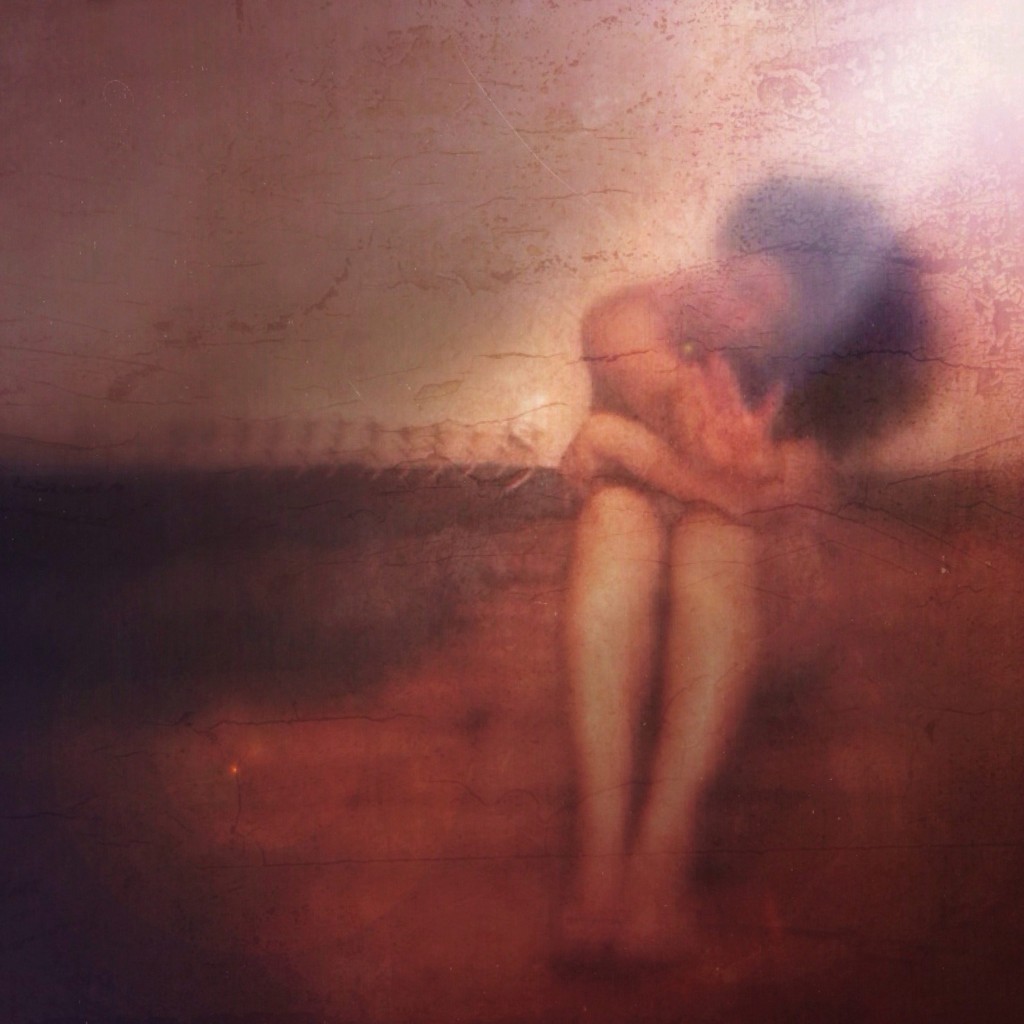 Asexuality is the lack of sexual attraction to others. It doesn't mean not having sex at all – in fact, many asexual people do have sex, and some enjoy it. Being asexual – or 'ace', as some of us call it – refers to a lack of sexual attraction, not activity.
I first knew there was something different about me in high school. I was a pretty ordinary teenager: I was a bit socially awkward, but, superficially, I don't think my experience differed greatly from other girls. I was not popular. I was bullied. I had a big group of friends – others who were different or targeted. We talked about school, home, family, politics.
By 14, we were talking about boys. Soon it was the only thing we ever discussed. My closest friends would share everything: when a boy talked to them, what he said, how he looked when he said it. This boy was hot and that boy was cute and this one was both because there was some indefinable difference between the two words that everyone else seemed to understand.
Having a crush on a boy was compulsory. It wasn't as though anyone said, "Talk about boys or you will be shunned!", but in the high-pressure environment of school, where other people's opinions meant everything, it wouldn't do to say aloud that the topic that most fascinated other girls was utterly boring and entirely meaningless to me.
I was excited for my friends when their crush talked to them, or when they started having boyfriends. I told them about the boys I had a crush on, and the question still flits across my mind to this day: was I lying? If I was, I certainly didn't know it.
I can remember being utterly and desperately in love with a boy. I wasn't alone, he was attractive, charming and likeable. He was also our friend. He didn't hang around with those pretty, popular girls. He spent his lunchtimes, weekends and parties with us.
It soon became havoc as 10 girls, who weren't used to male attention, all fell for the same boy. Loyalties were stretched, fights started and he, no doubt, loved it. Imagine discovering you have that kind of power, that your very presence makes a group of girls hate one another. I know he loved that power because he used it; he used it so much that he lost it. One by one, each of the girls began to realise that he was manipulating them. Friendships were mended, everyone commiserated with one another. He was still attractive of course, but he wasn't fooling anyone anymore. Except me.
Some of the other girls tried to warn me, but I wouldn't listen. I paid for my naivety and he made me his project. He set himself the mission of making me cry. I still remember the day he broke my heart and I remember crying for hours, so hard I couldn't breathe. The strange thing is, I don't really remember what he did or what he said. All I remember is the overwhelming understanding that I was, for some reason, not good enough. If I could go back in time, I would go back to that night and sit beside myself, holding my own hand.
Soon after, I moved to a new school. I met new boys, I had new crushes. Looking at yearbook photos, I notice one overwhelming similarity: all my crushes had feminine features. It's clear that I had a type.
I had my first boyfriend within weeks. It didn't work out because he had a sex-drive, while I apparently didn't. After six weeks, I ended it and took a vow of celibacy; not for religion, not for mental health. Simply because I had no interest whatsoever in sex.
My girlfriends called me 'penis-phobic'. They said it to my face as they laughed at me. I laughed too, because I had to. At that time in my life, I didn't even know what asexuality was.
Announcing that you're celibate at 17 will certainly earn you a reaction. My best friend saw it as an attempt to protect myself from further heartbreak. Other friends thought I just hadn't found the right guy – of course, there was a right guy out there for me somewhere, and of course it was a guy. Back then, no-one considered the possibility of anything other than heterosexuality. My mother thought I was a late bloomer.
Some friends saw my celibacy as a challenge – that's when the bullying started. They showed me pornographic images without warning and held me down so I couldn't escape a penis to the face. I was signalled out to men at parties as my friends dared them to make me blush, and people kissed me against my will.
Until I sat down and thought about it, I never realised how many times I was the victim of sexually-based bullying. I am shocked, in fact, to remember the faces of people I still consider friends to this day. Friends who doubtless don't remember and who would be horrified if reminded.
I'm pretty sure I was asexual before the bullying. But I do wonder whether my fear of sexuality comes from this time, from being exposed to things I wasn't ready for.
In the asexual community, just like everyone else, we assume sex-drive exists on a kind of continuum. Some asexual people enjoy sex for its own sake. Others can take it or leave it: if they have a romantic partner who wants to have sex, then they are willing to oblige, but they don't miss it when they don't have it.
Towards the other end of the scale, there are those who do not like to have sex. I know several asexual people like this. One is married. She and her heterosexual husband have compromised, and they have sex as often as she can handle, when all the circumstances are right for her. She wants to have children and though she finds sex hard, she is willing to do it for children. She enjoys the orgasm when it happens.
Then there's me. I'm what we call sex-repulsed. I don't like to do it, I don't like to hear about it, I don't like to think about it. Whether this was always the case, I'm not sure.
University is a time to find yourself – you're supposed to meet people, have new experiences, and, as I understand it, have a whole lot of sex. Many of my friends tell me university was when they experimented most with their sexuality.
I went through a three-year degree without thinking about sex at all. I didn't have a boyfriend. I didn't have a crush on anyone. My energy was spent on study, work and writing.
During my third year at university, I became ill with cancer. The long, sleepless nights and the shock of mortality actually did me more harm than the cancer itself – I quit my job, had frequent visits to hospital and spent week-long stints in my wheelchair. With all this new focus on my health, I wasn't really thinking about dating.
As I became healthier, approaching my mid-20s and no longer owning the title of celibate, I turned to internet dating. I listed myself as 'interested in men'. It had never occurred to me to be interested in anyone else.
The last man I met online was a nice guy but one month in, I knew it wasn't going to work. Something wasn't right. I began to question why I was such an utter failure at relationships, when, one night, we ran into some friends of his. They were a lesbian couple. I had a sudden moment of total clarity. "Holy crap," I thought. "I'm gay."
I felt as though identifying as a lesbian was a turning point. I thought it made sense of my entire life. My mother was sceptical, as was my brother. My friends were very supportive. The guy I was dating understood. We broke up.
Three weeks after coming out as gay, I met a man. I felt chemistry, despite the lack of physical or sexual attraction on my part. It was an emotional chemistry – the feeling of two people who are completely in tune. Since it was something I had never experienced before, I didn't think my sexuality should be a reason to ignore it.
I made it very clear that I felt no sexual attraction towards him whatsoever. He was sexually attracted to me, but he felt there was more to a relationship than sex. We decided to try it out.
Fast forward two years, to that fateful day, sitting on our bed. We'd moved into our own place and started a real life together. We'd never had sex. We had tried, but I just couldn't – physically or emotionally. I wanted to. People had told me the connection you share through sex can't be shared any other way.
We were having one of those 'Where are we at?' couple discussions, and that's when he suggested that I was perhaps asexual.
I knew what the word meant, by then. But it had never occurred to me that the term applied to me. As it turned out, all I needed was for someone to say it out loud.
I'm asexual.
So, why did I cry?
I want two things out of my life: to write and to have children. Beyond that, I don't care where I am or what I do. The writing part is working out fine – I'm doing it right now. But children is another issue altogether. Sex is impossible for me. IVF is expensive.
Adoption is complex. Someday, I'm just going to have to figure out a way.
In the meantime, I am vocal about being asexual. I speak up about my sexuality; I tell people my story. I answer questions and dispel myths. No, I am not a plant. Yes, I can still fall in love – asexual people identify with a romantic orientation. I am a biromantic, meaning that while I don't feel sexual attraction, I can feel romantically attracted to either sex. There are some aromantic asexuals. We're a broad community and it's important that people know that, too.
There are upsides: I will never cheat on my boyfriend in a moment of sexually-charged passion. I don't misjudge people because I am focused on their physical attributes. There are downsides: I have changed GPs three times because doctors continually want to cure my asexuality. I've been excluded from queer groups and spaces. I am sometimes the target of abuse.
The most important task for me is to remind people that asexuals do exist – that we are not freaks or late bloomers, and it isn't that we haven't found the right person yet.
Some people don't like avocado. Some don't know how to swim. Some don't feel sexual attraction. How would the world be if we were all the same?
Kate is a fiction writer and blogger.
This story originally appeared in Archer #2. Subscribe to Archer Magazine. 
<! -- WIDGET HERE FOR BUY ARCHER -->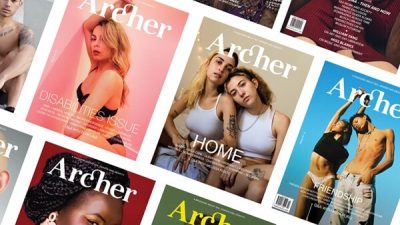 HELP KEEP ARCHER MAGAZINE AFLOAT!