Keep Sydney queer: Mardi Gras, resilience and the lockout laws
By: Lucy Watson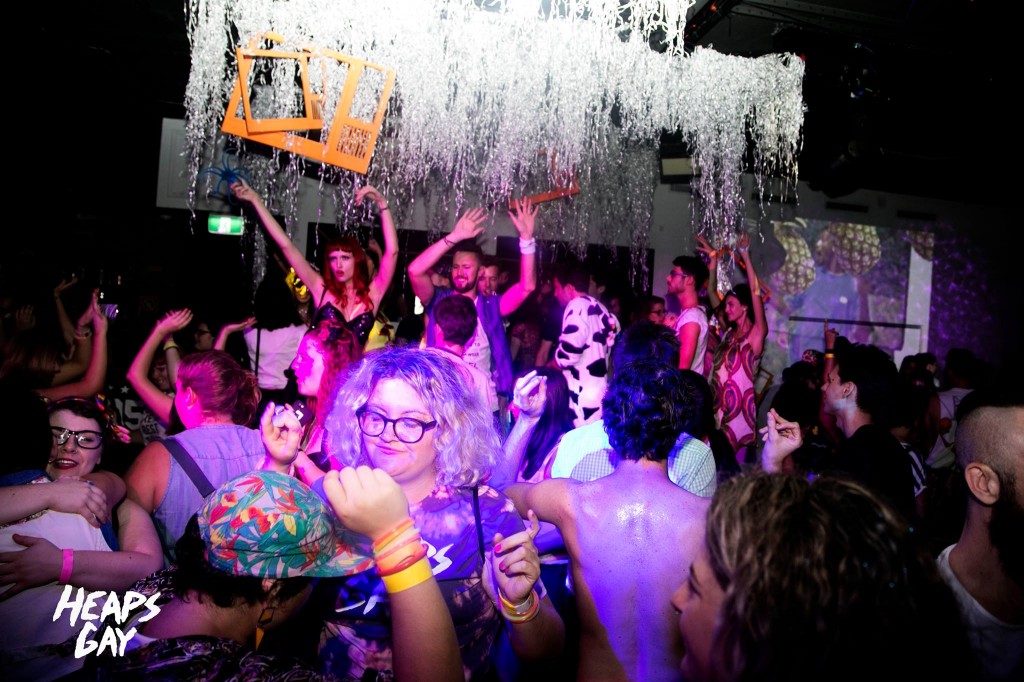 Two years ago, Sydney's infamous lockout laws were introduced on Mardi Gras weekend. While the official Mardi Gras party lay outside the exclusion zone, the raft of parties on Oxford St and the CBD scrambled to remind revellers to be in by 1:30, create makeshift smoking areas, and decide what to do once last drinks were called at 3am. The premium price of most of the parties, plus the amount of entertainment booked, meant that many pushed through the two hour no service time, and resumed service again at 5am.
Fast forward two years, and the landscape of Sydney's nightlife has been severely decimated. Venues have closed, violence is down, and foot traffic is down even further. The Mardi Gras parties that remain in the CBD are typically cheaper than they were two years ago, because no one bothers to open later than 3am anymore.
Foot traffic in the lockout-exempt queer suburb of Newtown has increased, in something of a collared shirt and stiletto exodus from Kings Cross. The suburb is no longer a particularly queer friendly place on the weekends, presumably because beige isn't a colour of the rainbow. Trans women were bashed, the Imperial hotel was taken over, closed, reopened, closed again, and finally taken over (again) and reopened in December.
With the closure of major queer venues like the Exchange Hotel (encapsulating Phoenix and Q Bar), and heavy restrictions imposed on places like the Imperial, promoters of queer parties have struggled to find venues. Jacqui Cunningham, who puts on GiRLTHING every month, says that the party has had to change since the laws, becoming more of a pop up event. "We've had to work hard to constantly find new venues that are suitable to our demographic – a predominantly lesbian crowd," Jacqui says. "It's quite difficult to find a venue to host a party for such a niche demographic, when there aren't very many venues to choose from in the first place."
Venues are a real issue, especially on busy weekends. Homosocial isn't running on Mardi Gras this year because, as promoter Jack Freestone says, "venue competition is pretty fierce, so you have to be on the ball to snap one up." This is difficult when many promoters, like Jack, juggle promoting among other jobs.
Kat Dopper, of Heaps Gay, faced a similar problem. "After looking for spaces with lock out exemptions or even spaces which weren't already booked, we almost gave up hope," she says. "There are limited venues left in Sydney and some venues take advantage of that [by] charging promoters big money or playing parties against each other, to see who can offer the best deal." According to Kat, if the lockout laws weren't in place, this harsh competition wouldn't exist.
Eventually, Heaps Gay settled on the Imperial, but not without heavy restrictions and a likely heavy police presence. "We had to apply for an exemption to the council to get the basement open for one night, but this approval comes with a compulsory security plan which is tighter than a Sydney Jail," Kat tells me. "We have been running Heaps Gay for almost three years and have never had one single fight or issue with the crowds. Venues love the Heaps Gay crowd and always ask us back… it's such a waste of [police] resources."
Jacqui finds that it's much easier to put on a GiRLTHING event in Melbourne. "In [Melbourne], it's easy to work with venues and other promoters to provide safe spaces for the LGBTI community," she tells me. "Working in venues such as Laundry Bar, Brown Ally, Roxanne and The Metropol – there is so much more support from authorities and venue owners. It's a much more pleasurable experience for all involved."
All this paints a fairly dire picture of queer nightlife in Sydney. But amongst the rubble and the ashes, the queer phoenix rises (even if the eponymous bar doesn't). Queers are resilient, and while Mike Baird and the state government try to squash us at every turn, we fight back.
In 1978, Mardi Gras began as a protest. Queers were arrested, bashed and brutalised. But we fought back. Today, Mardi Gras is a [commercial] giant adorned with glittery ATMs, State approval, and a community behind it that's large enough to support a plethora of events in the season, both official and alternative.
Events like Queer Provocations offer an alternative to Queer Thinking. Parties like Heaps Gay, GiRLTHING, and Monsta Gras are cheaper options after the parade for those alienated by the cost or crowd at the official party. The sheer amount of parties up and down King St (and at the Imperial) after Fair Day showcase the opportunities to both officially and alternatively celebrate Mardi Gras.
But our resilience isn't just evident in the growth of the official and alternative Mardi Gras season. It's evident in protests against pinkwashing at Midsumma's Pride. It's evident in queer community solidarity with refugees. It's evident in our ability to keep fighting dickheads.
It's also evident in how we've clawed together a party scene in spite of the lockout laws. Whether that means doing our best to keep Oxford St alive, or heading further afield (in both time and space), we've done a pretty good job at resisting these draconian laws. Daytime parties like Kooky, Super OpenAir, and Bad Dog persevere. Small bars like Secret Garden and The Bearded Tit host small parties, and open pop ups with big promoters like Heaps Gay. DJs like Stereogamous, and venues like Tokyo Sing Song, do their bit to keep Newtown weird (in spite of the often confused audiences).
It's this resilience Jack speaks of when I ask him about how we can maintain Sydney's queer nightlife. "I think now more than ever it's important that we get behind the people who are taking active steps to keep Sydney alive," he says. "Support crews like Reclaim The Streets and Keep Sydney Open. I also think it's important to keep supporting venues that are legitimately friendly to the LGBTI community."
According to Kat, Sydney needs to think outside the box. "We need to create new experiences which don't revolve around being out late… Hunt down the cool stuff. It's still out there."
Queer history is deeply rooted in sticking together and fighting back. Though it may seem trivial to some (and certainly in comparison to some of our previous battles), banding together and resisting the attempts of the state government to stifle queer culture – and nightlife more generally – is one of our current battles. And I think we're winning.
Keep Sydney Open is hosting a rally to fight the lockout laws this Sunday, February 21. Be sure to head to Fair Day afterwards.
Lucy Watson is Archer's online editor, and a queer columnist at The Brag. When she's not editing and writing queer stories, she's working on her PhD at the University of Sydney, or playing pool at The Imperial. Follow her on Twitter: @lucyj_watson
<! -- WIDGET HERE FOR BUY ARCHER -->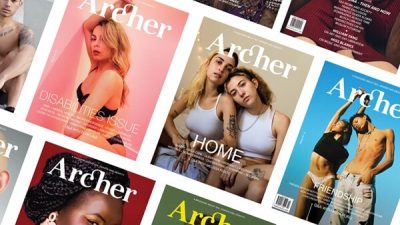 HELP KEEP ARCHER MAGAZINE AFLOAT!